I have been a big fan of this product for about 40 years.
This is one of long-selling products from "Fujiya".
"Fujiya" is famous for its product called "Milky" that is a brand name for strong milk taste candy.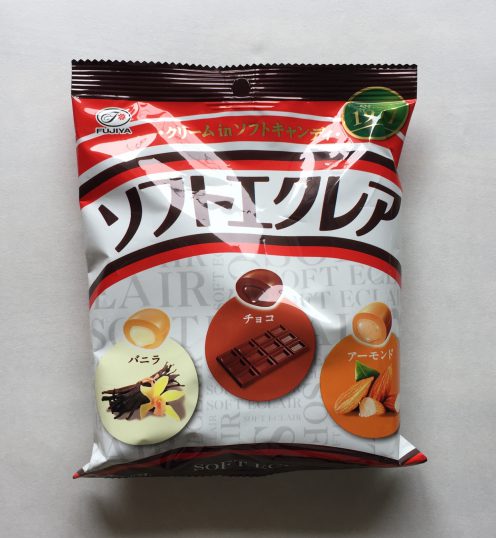 Taste
★★★★☆
Soft, sweet and creamy!
I would give ★5 if there is more cream in it.
Price
★★★☆☆
Average. Around 200 yen.
I feel prices are getting higher… If my memory is correct, when I was a child prices was 100-150 yen for this kind of products.
Calorie
★★★☆☆
21 kcal per wrap for chocolate flavor.
22 kcal per wrap for vanilla and almond flavor.
Easy to get?
★★★★★
I got this at AEON, one of the biggest supermarkets in Japan. I think you can get this product at almost any supermarkets.
Get again?
★★★★★
Definitely.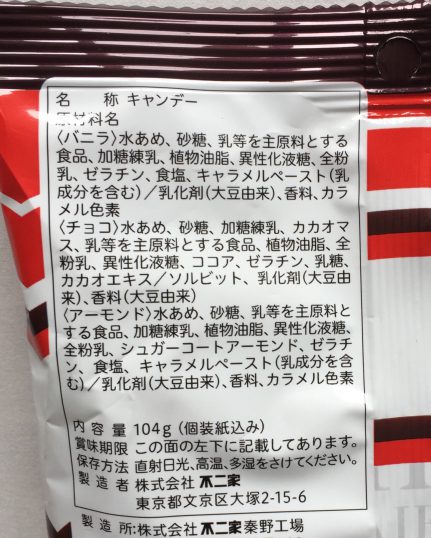 The materials may be changed in the future so please check yourself when you try it.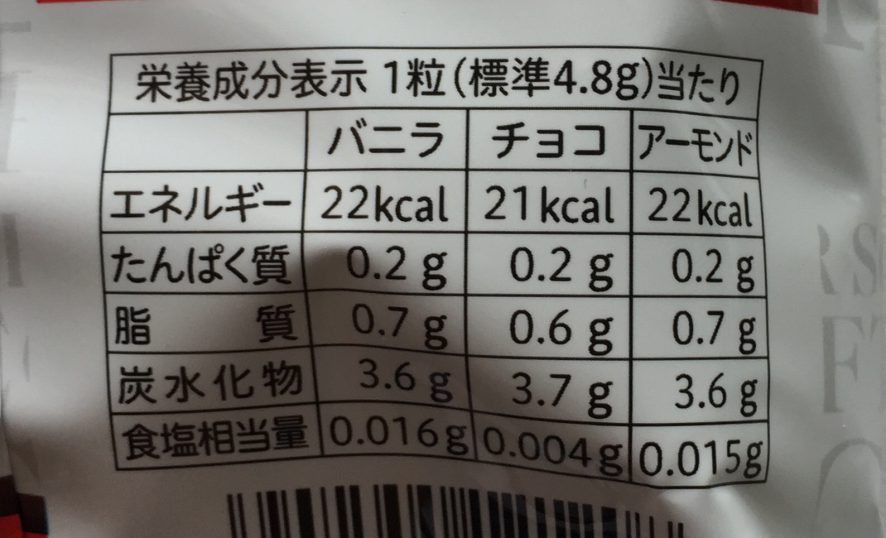 The nutritional indication.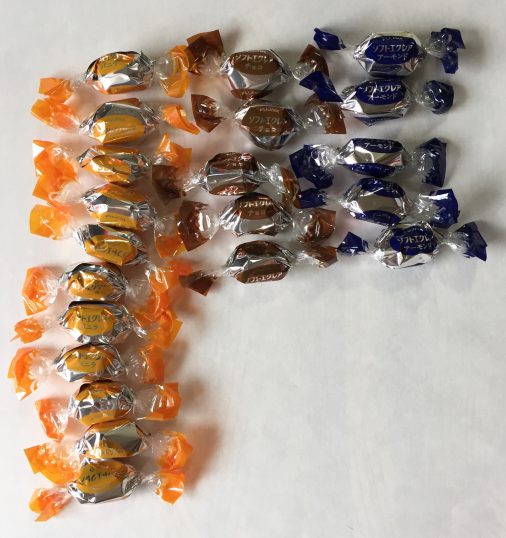 Open the bag.
There were 21 individually wrapped candies in a bag.
From the left;
*vanilla – 11
* chocolate – 5
* almond – 5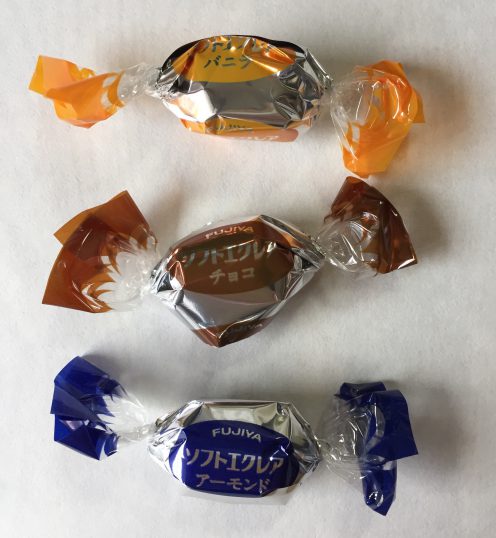 Pick up the each one.
From the top, vanilla, chocolate and almond.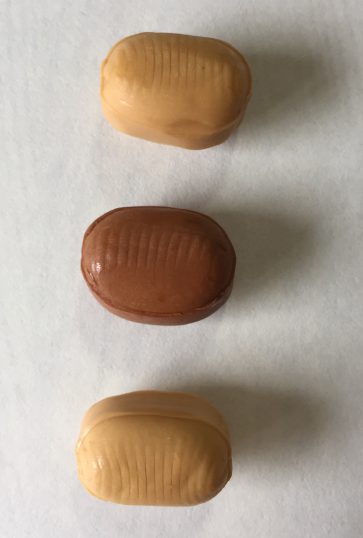 Removed the wrapping.
View from above.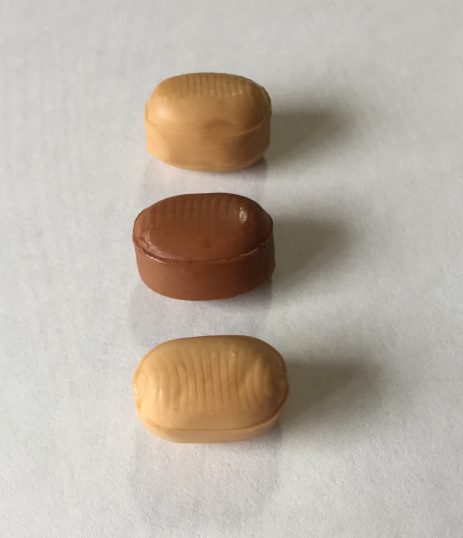 View from a little side.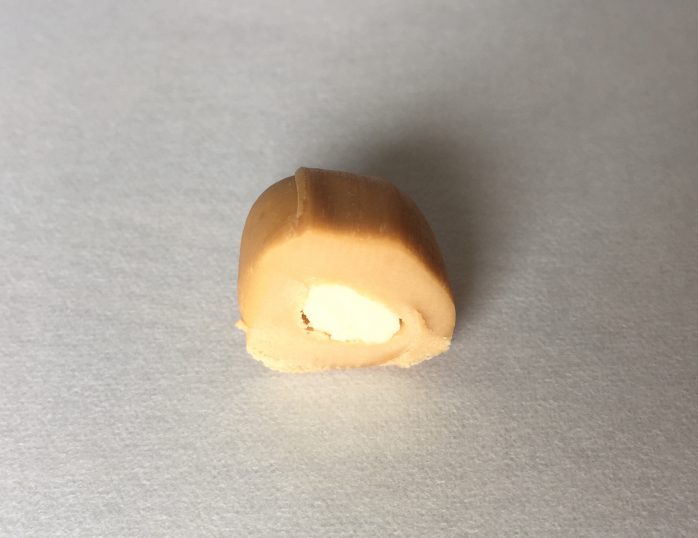 Cut in half the vanilla candy.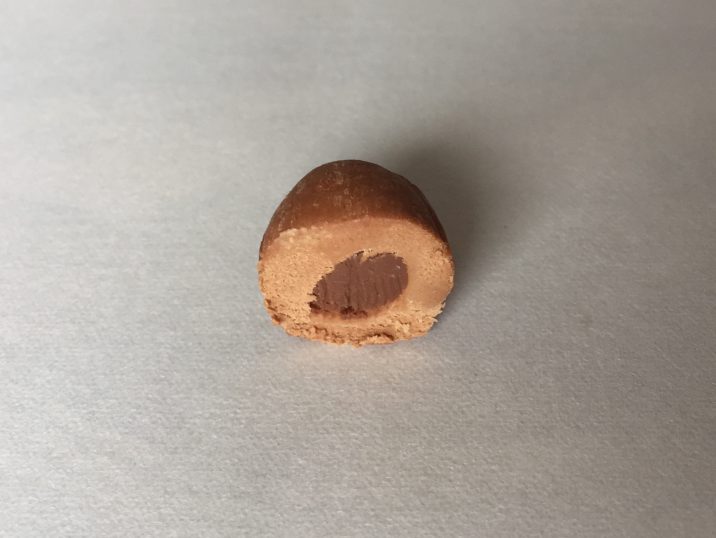 And chocolate.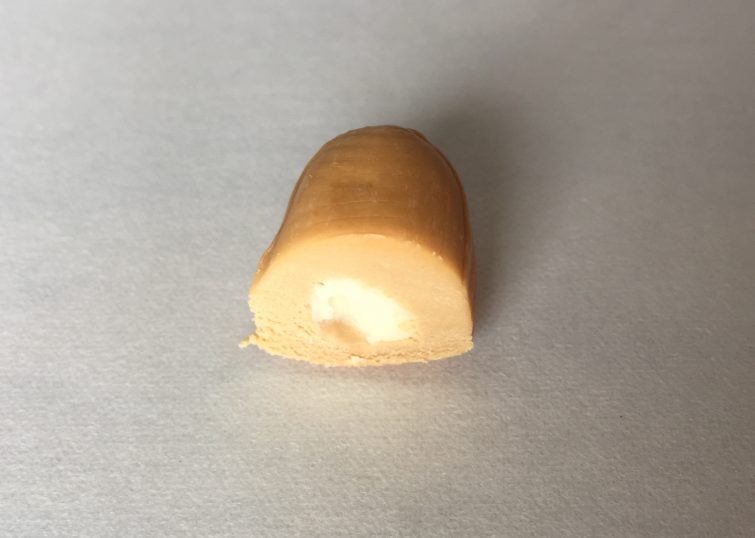 The last one is the almond.
Updated in 2020 Aug.
First posted in 2019 Jul.