On the package, there's a phrase saying "FOR SALE IN JAPAN ONLY". I'm not sure the phrase is for the ice cream or the chocolates…
Anyway, "Popping Shower" is one the most popular ice cream flavor in ice cream chain shops Baskin Robbins (known as "Thirty-one ice cream" in Japan).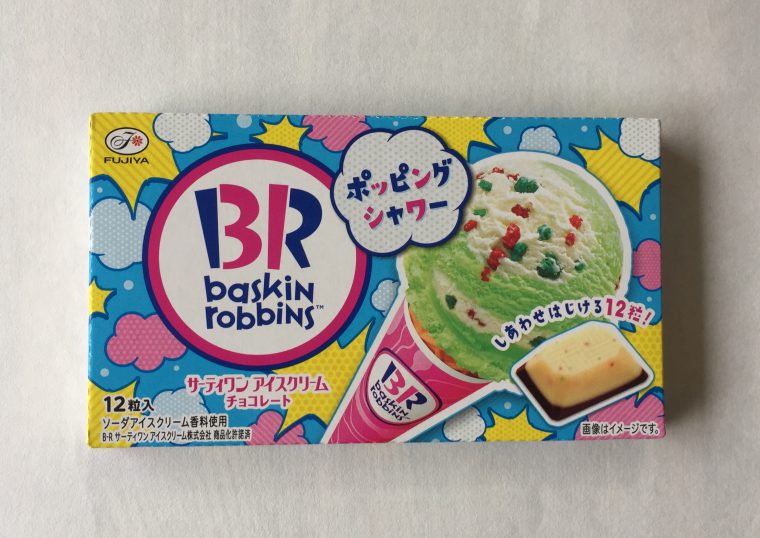 Popping shower means there are some small colorful candies in it that pop in our mouth. We can enjoy the fun texture. They say this chocolate is good cool or frozen.
Amazon.com: Online Shopping for Electronics, Apparel, Computers, Books, DVDs & more

Taste
★★★☆☆
It's just white chocolate basically.
I was able to enjoy the popping texture more with the original product, ice cream.
Price
★★★☆☆
Around 100 yen per box.
Calorie
★★★☆☆
267 kcal per box.
Easy to get?
★★★☆☆
I got this at AEON one of the biggest supermarkets in Japan.
I'm not sure if we can get it anytime or not.
Get again?
★★☆☆☆
Not sure for now.
The ratings above are completely my personal comments, see here for the details.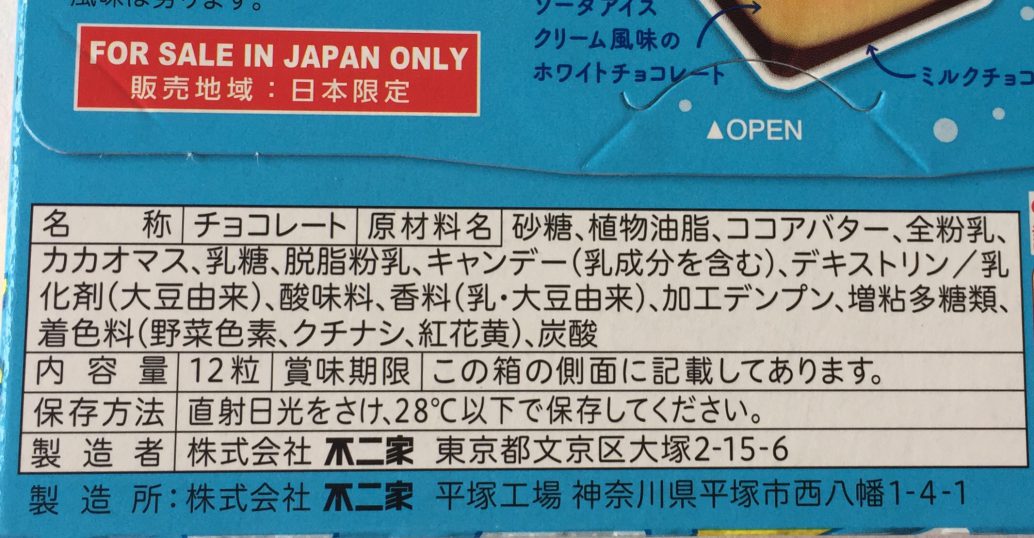 The materials may be changed in the future so please check yourself when you try it.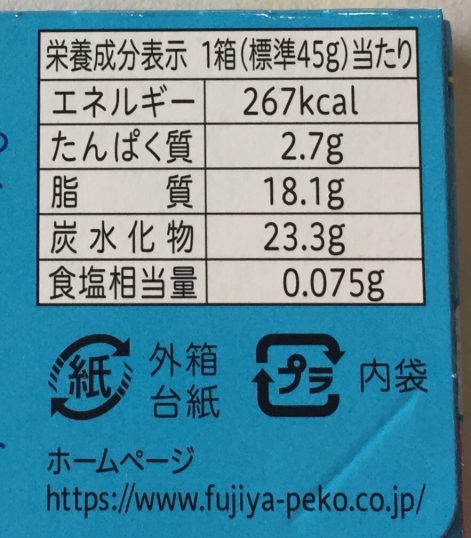 The nutritional indication.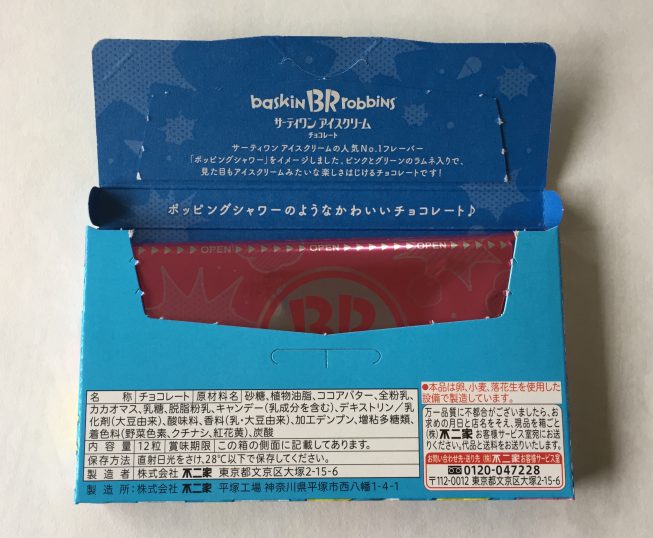 Open the box.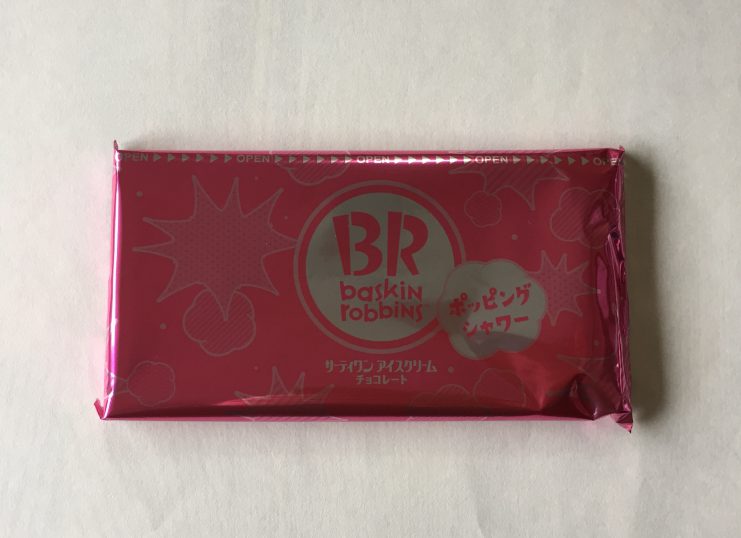 Pull out the package inside.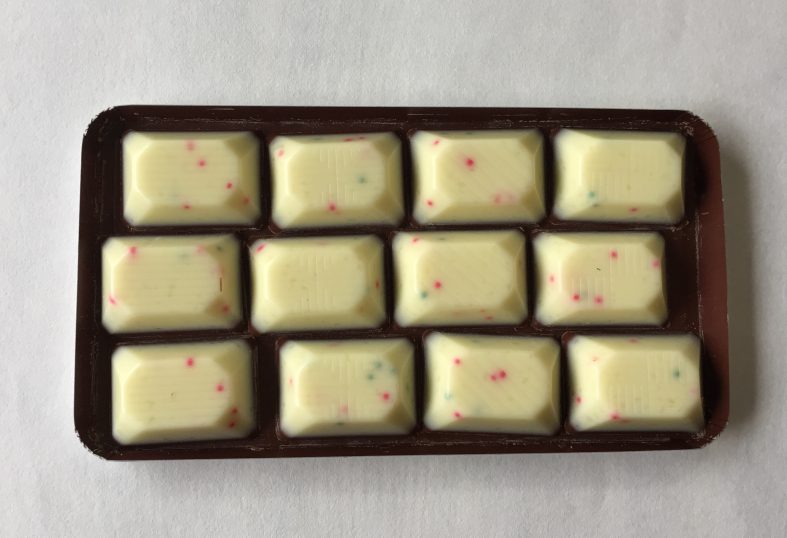 There are 12 chocolates in a package on a tray.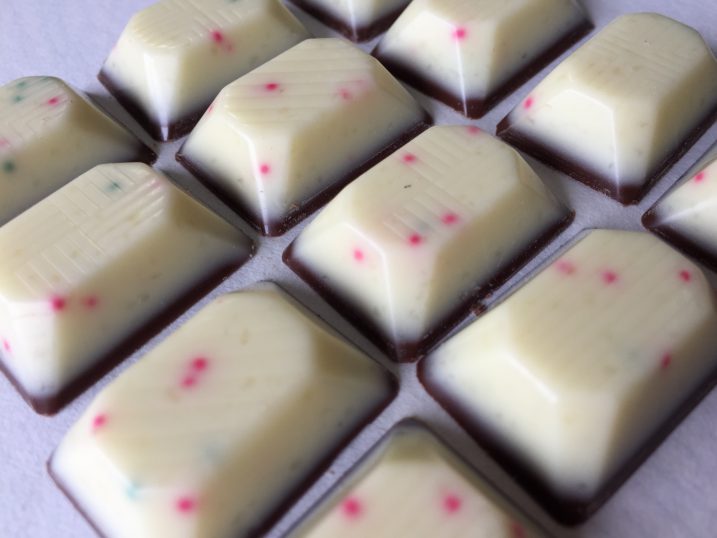 Close to them.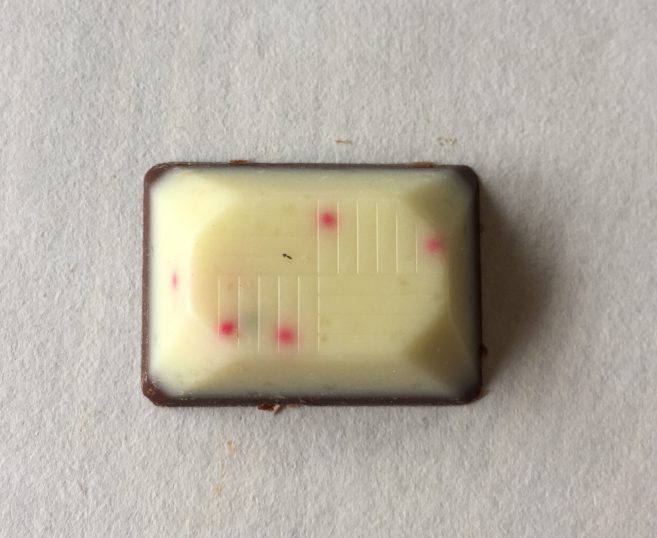 Pick up one. View from above.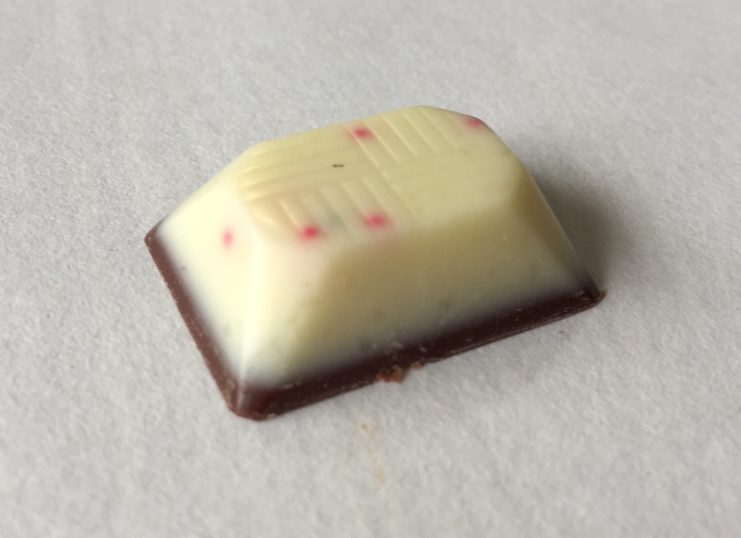 View from a bit side.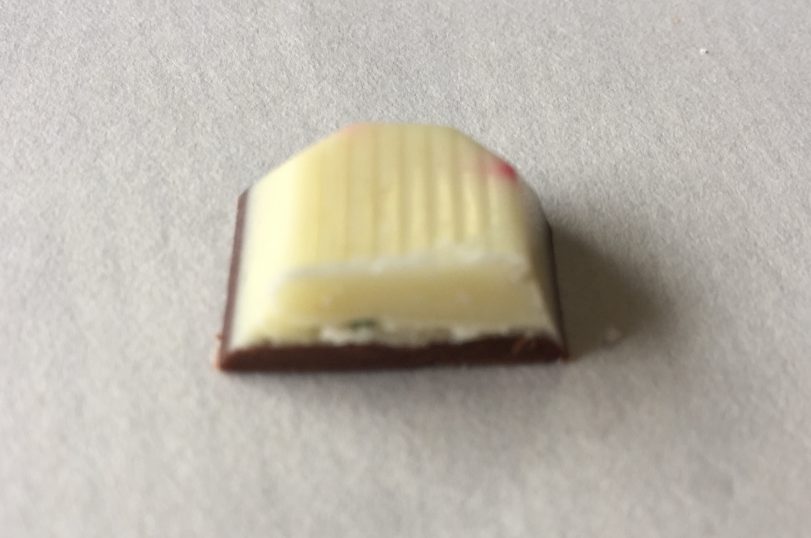 Cut in half. View inside. Sorry, it's a bit out of focus…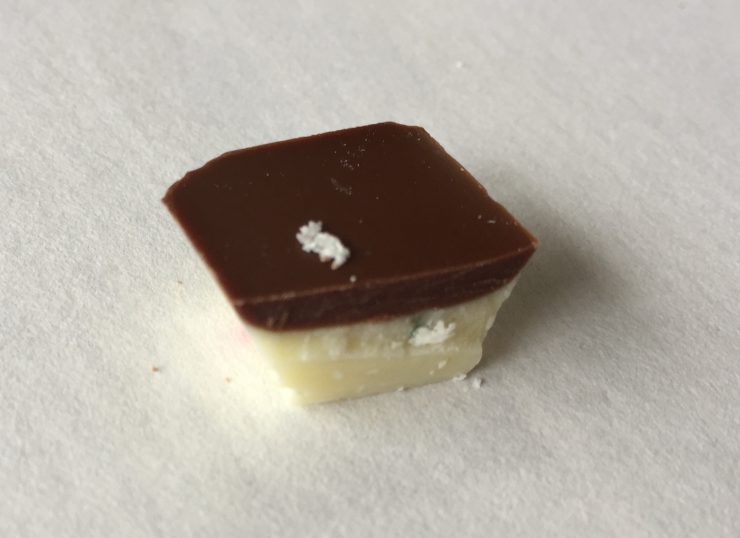 Upside down.
2020 May
Amazon.com: Online Shopping for Electronics, Apparel, Computers, Books, DVDs & more