This product line is called "Choco-ball". "Choco-ball" is a short form of "chocolate ball". "Choco-ball" is one of the most popular items from Morinaga, one of the biggest snacks manufacturers in Japan.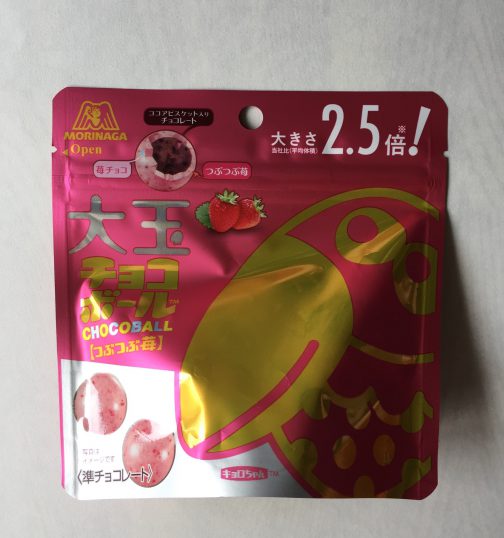 Standard Choco-ball is smaller than this series. If you're not satisfied with the amount of the standard Choco-ball I recommend this one!
Taste
★★★★★
Good! I really like strawberry flavored chocolate. There's cocoa biscuit inside and I think the combination of those two is very good!
Price
★★★☆☆
Around 150-200 yen.
Calorie
★★★☆☆
300 kcal per package.
Easy to get?
★★★☆☆
I got this at AEON, one of the biggest supermarkets in Japan. I have also seen it at some other stores near my house and office. So it's quite easy to get it.
Get again?
★★★★★
Definitely!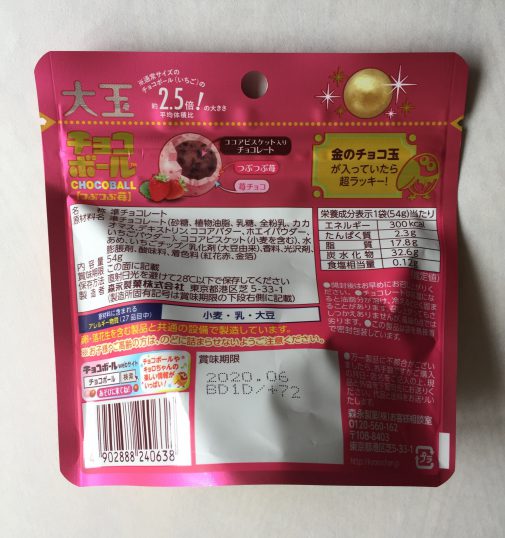 The materials may be changed in the future so please check by yourself when you try it.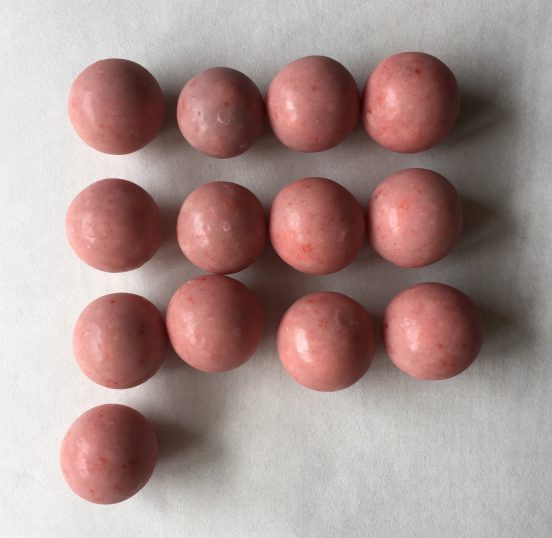 Open the package.
In my case, there are 13 chocolate balls inside.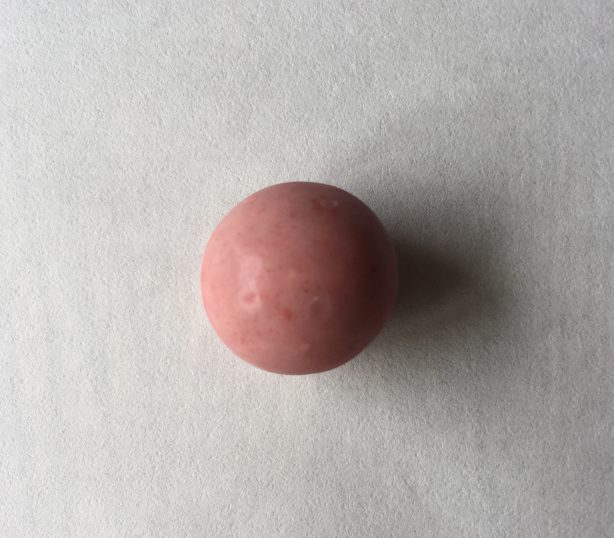 Zoom one. It may be difficult to see how big it is…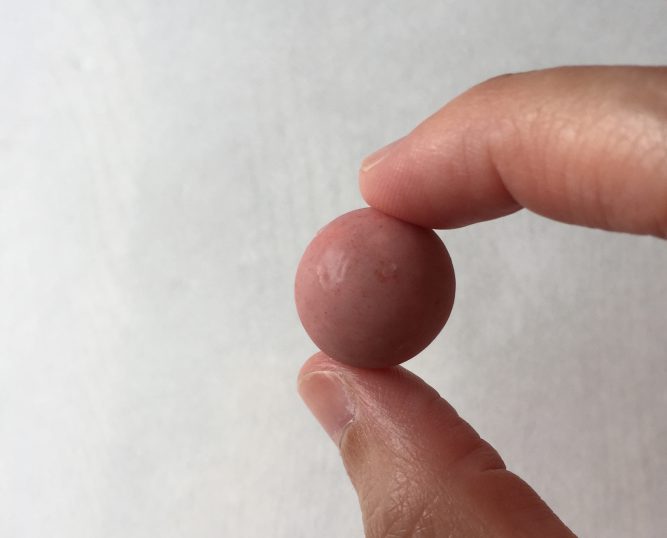 Pick up one. Can you see how big?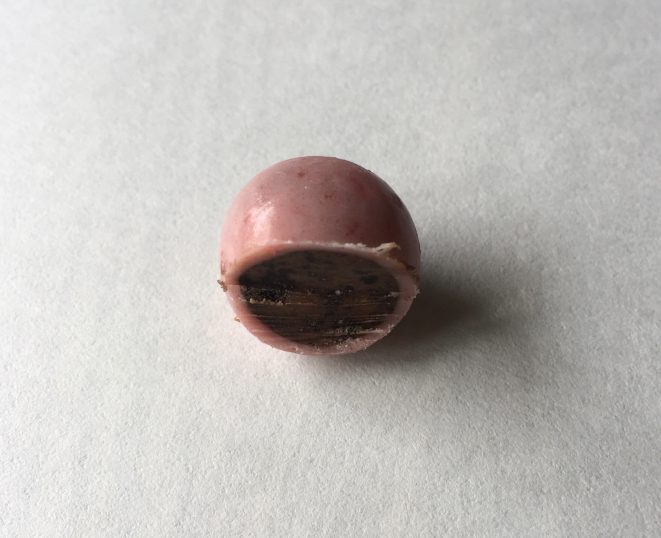 View inside.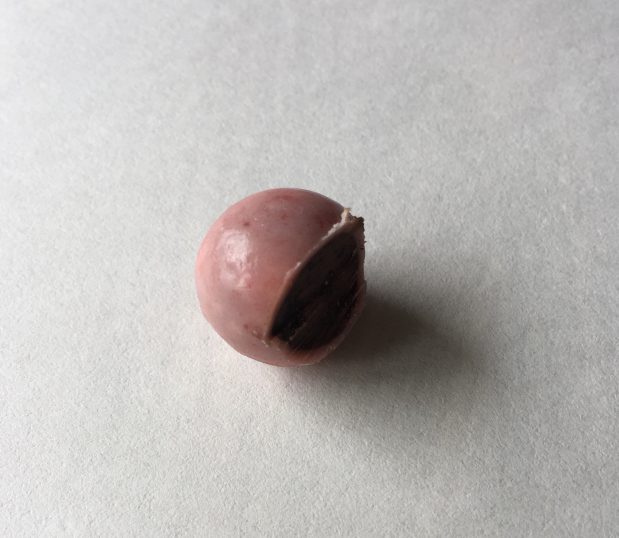 Another view of the inside.
2019 Sep.