I didn't know this snack manufacturer but they have based in a place called Kanagawa and made a lot of snacks named with "Yokohama". "Yokohama" is a famous city for their beautiful parks, port and so on.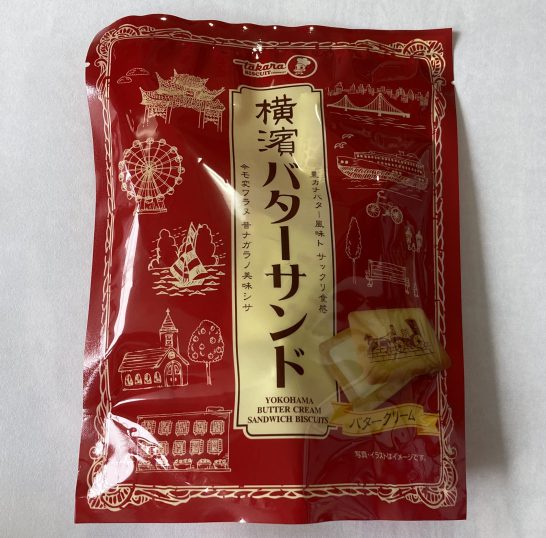 I visited their website and found that they have made a lot of biscuits products. I was able to feel they love their city and their snacks.

Taste
★★★☆☆
Nothing special but Good!
In my opinion, if the buttercream would be thicker I like them more.
Price
★★☆☆☆
Around 250 per bag.
Calorie
★★★☆☆
41 kcal per individual package.
Easy to get?
★★★☆☆
I got this at a shop called "okashinomachioka" specialized in snacks. I think we can get this anytime when we go there but I haven't seen it at other shops.
Get again?
★★★☆☆
Perhaps.
The ratings above are completely my personal comments, see here for the details.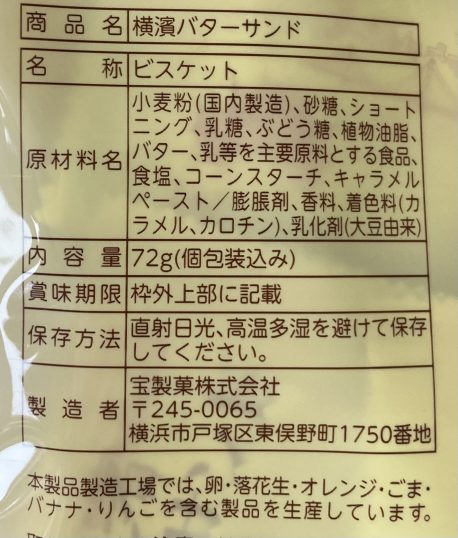 The ingredients may be changed in the future so please check yourself when you try it.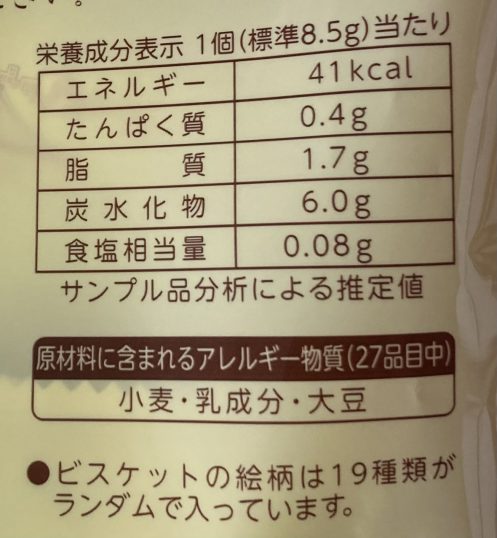 And the nutritional indication.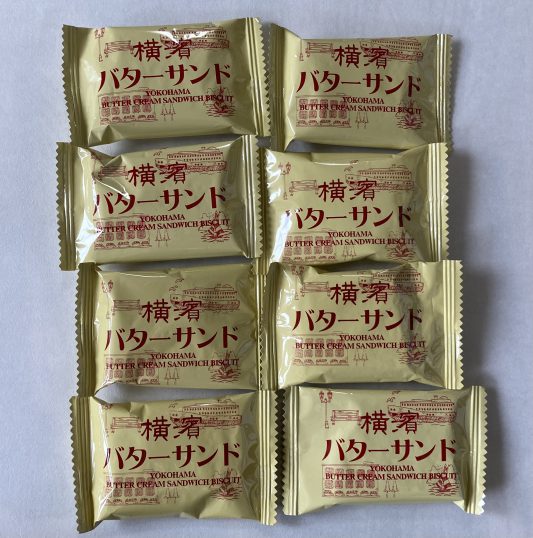 Open the package.
There were 8 individual packages in a bag.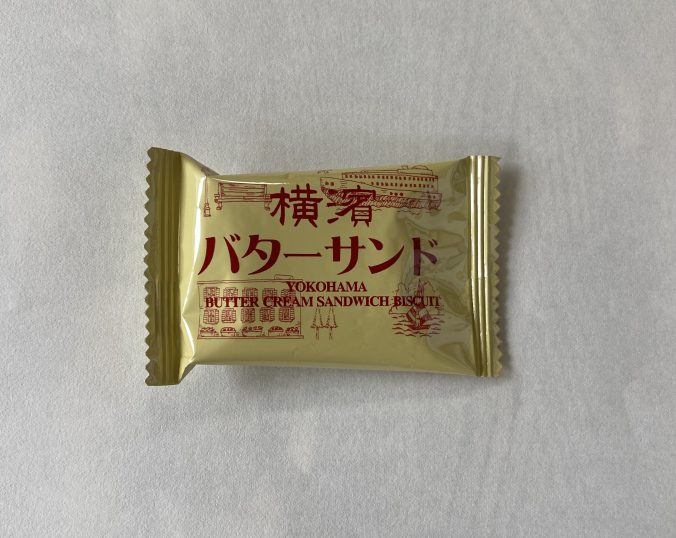 Pick up the one.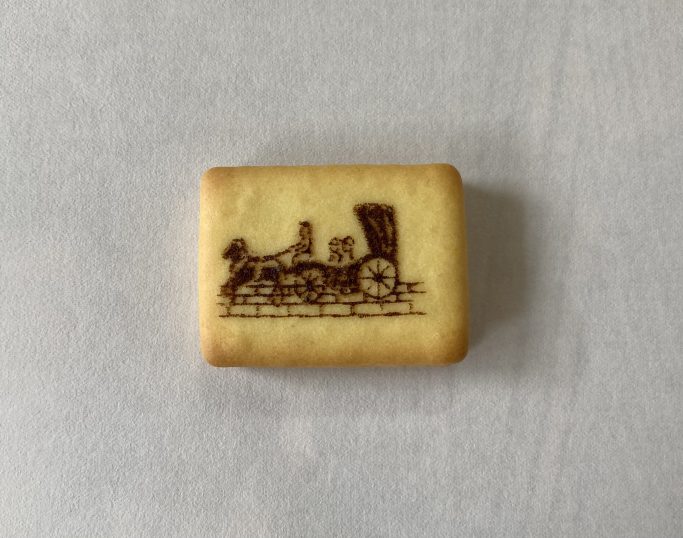 Open the individual package.
View from above.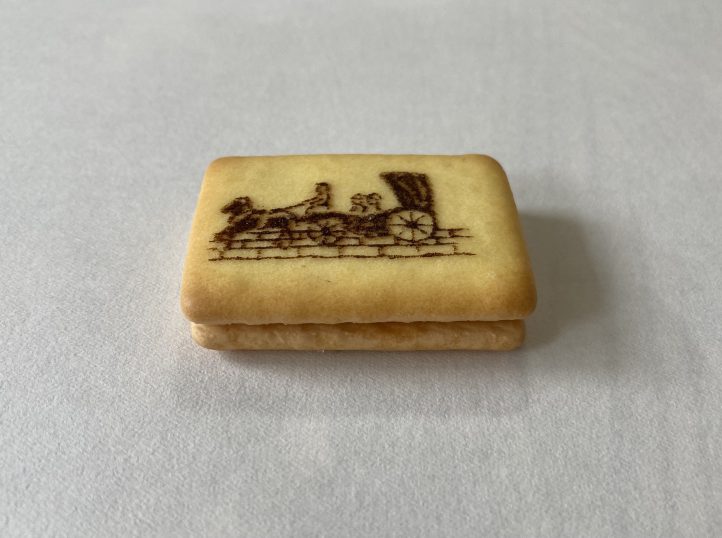 View from a little side.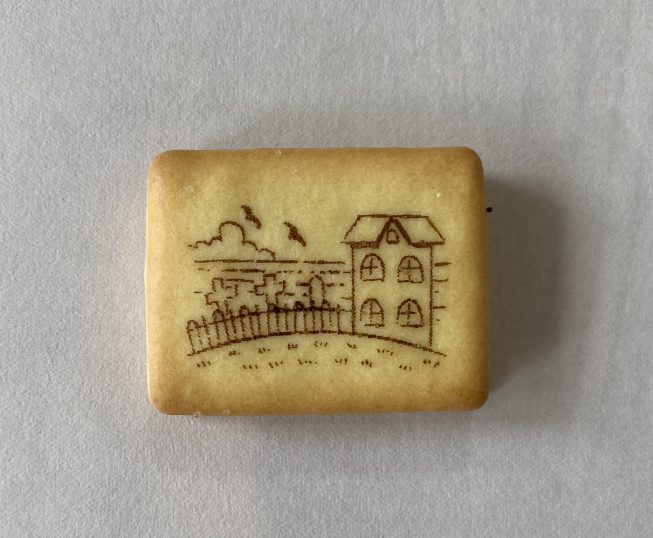 The opposite side.
There was a different print on it.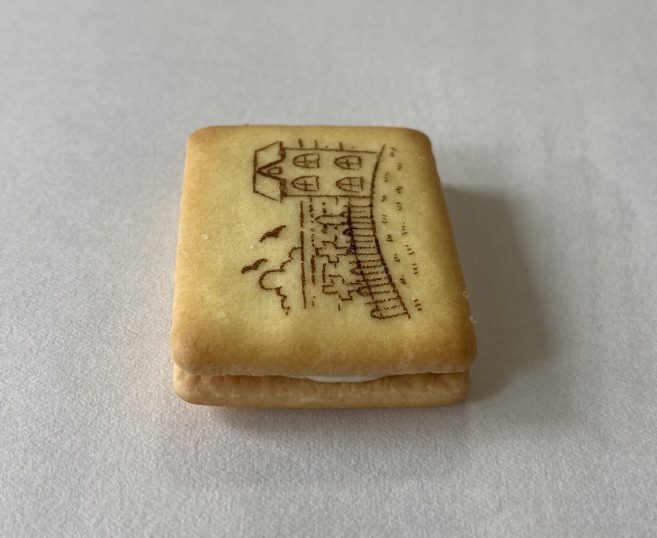 View from a different angle.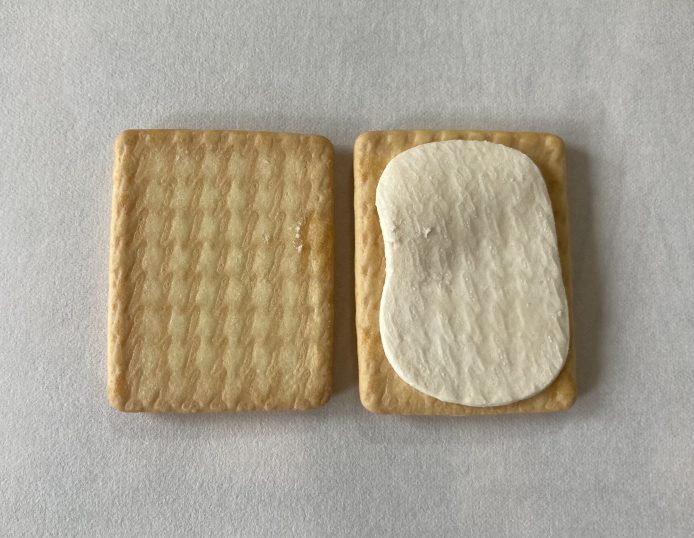 Split the biscuits into two parts.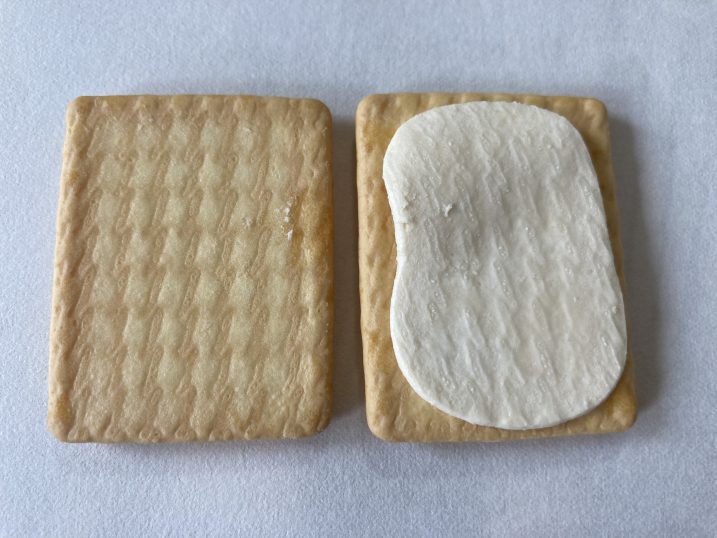 Got close to them a little.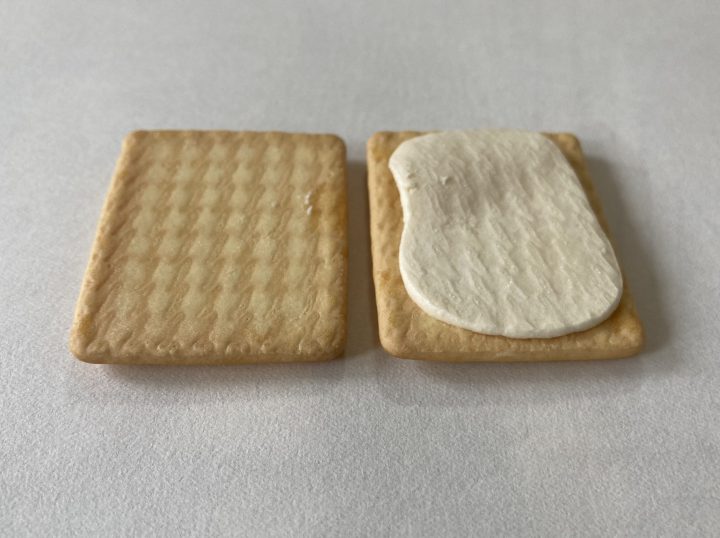 View from a little side.
2021 Jul.