I am a big fan of biscuit products from Ginbis.
This one is not a biscuit product but rusk. This is my first time to try Ginbis rusk.
Recommendation points from the company:
-Dunked in white chocolate by their unique way.
-Used tasty milk from a place called Hokkaido.
-Egg-free. Contains plant-derived lactic acid bacteria.

Taste
★★☆☆☆
Not bad at all but I felt it lacks something…
Sweetness? Deep chocolate taste? I was not able to find what was that.
Price
★★★☆☆
Around 150 yen per package.
Calorie
★★★☆☆
237 kcal per package.
Easy to get?
★★☆☆☆
I got this at NewDays, one of the biggest convenience stores in Japan.
I'm not sure if we can get this anytime anywhere.
Get again?
★☆☆☆☆
Probably not.
The ratings above are completely my personal comments, see here for the details.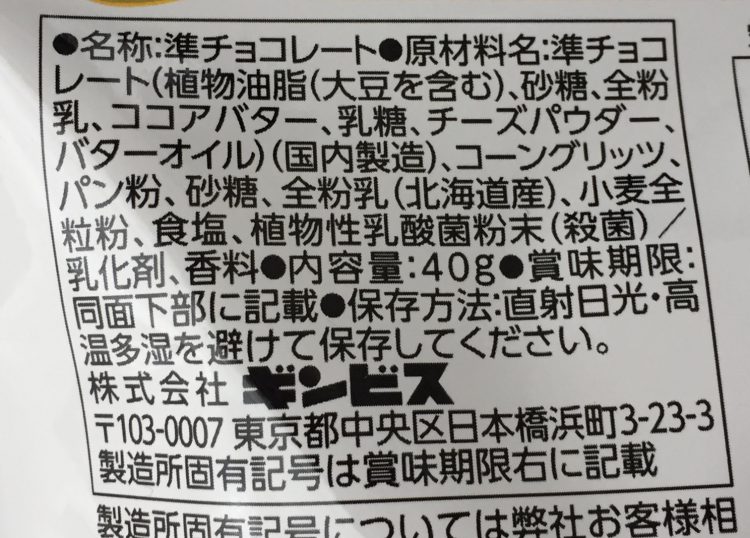 The materials may be changed in the future so please check yourself when you try it.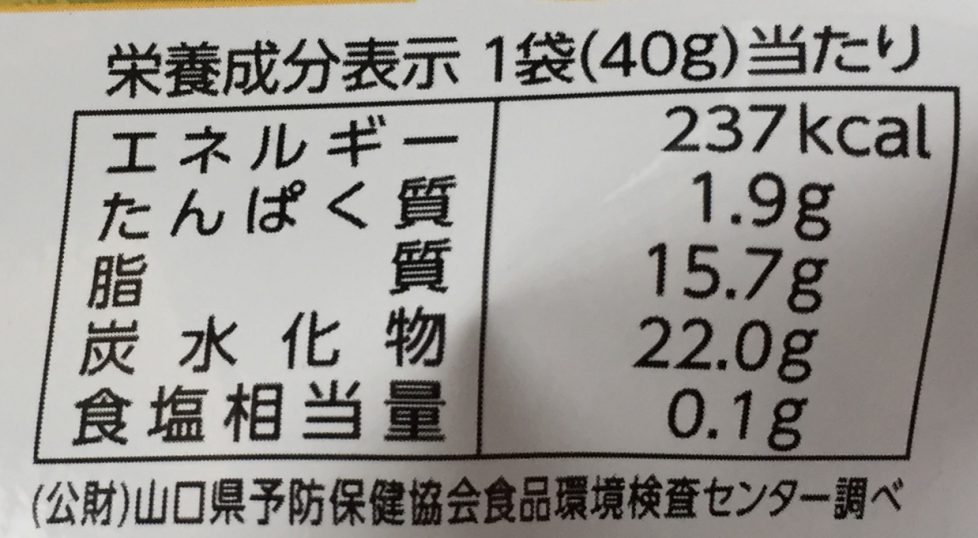 The nutritional indication.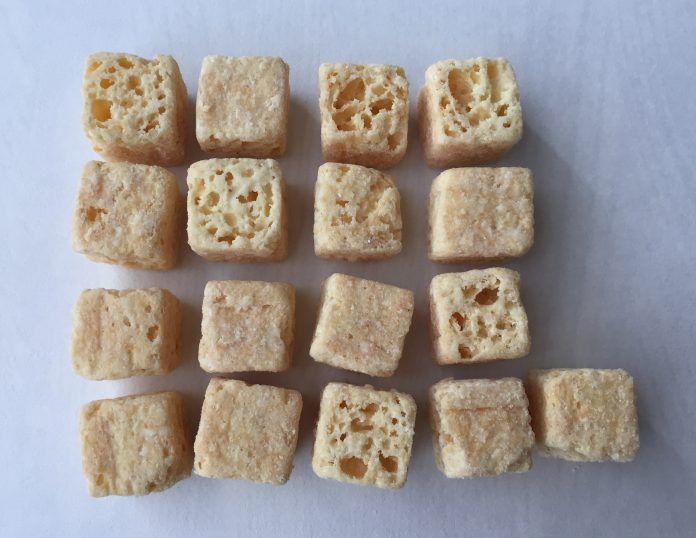 Open the package.
There were 17 rusks in a package.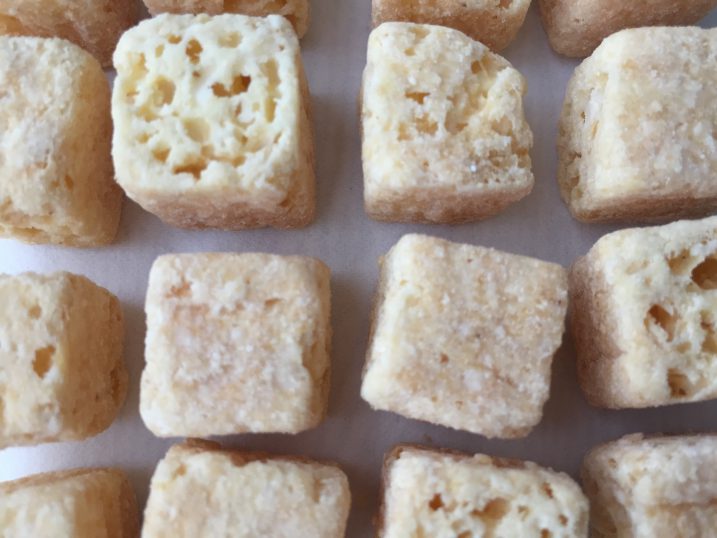 God close to them.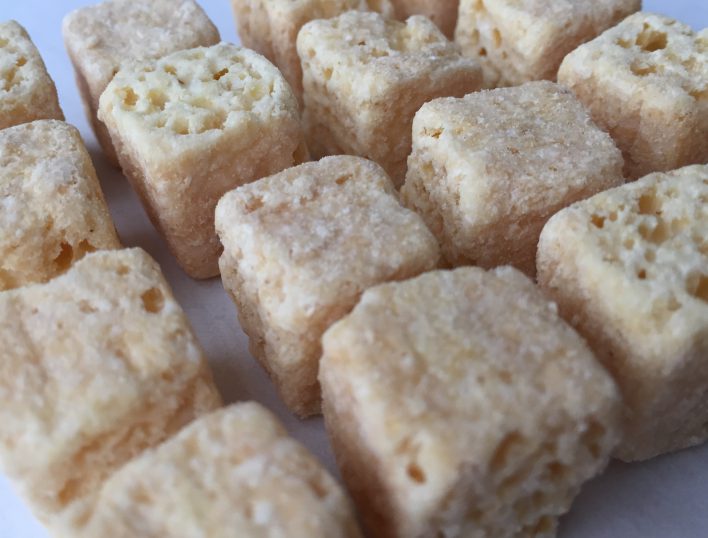 View from a little side.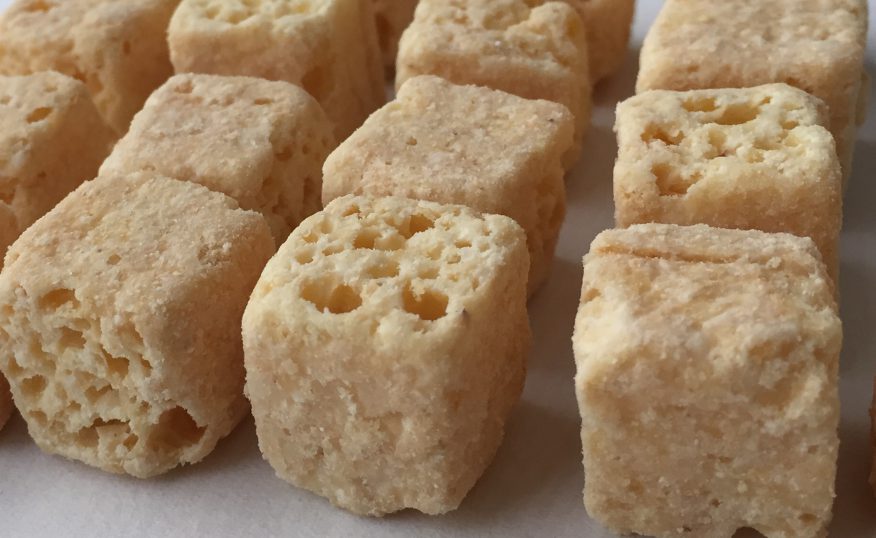 View from a different angle.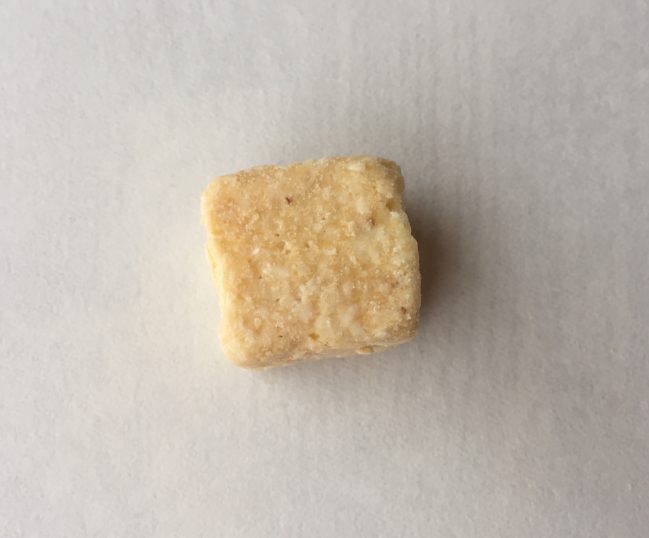 Pick up the one.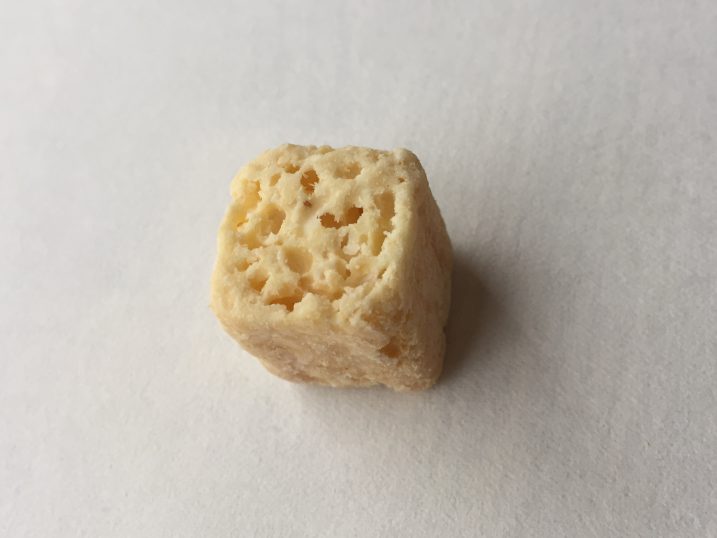 The opposite side view.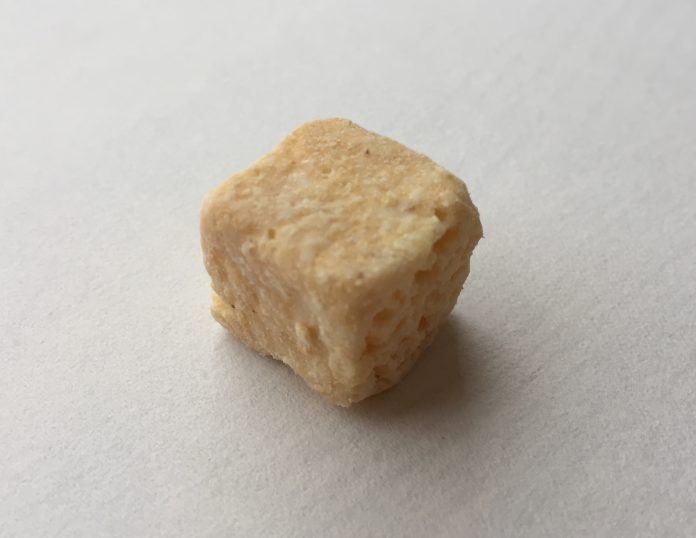 View from a little side.
2020 Oct.