"LOOK" is one of famous everyday-eat chocolate brands from a manufacturer, Fujiya. "LOOK" is usually sold at around 100 yen. But it seems this series is set at a little higher price range.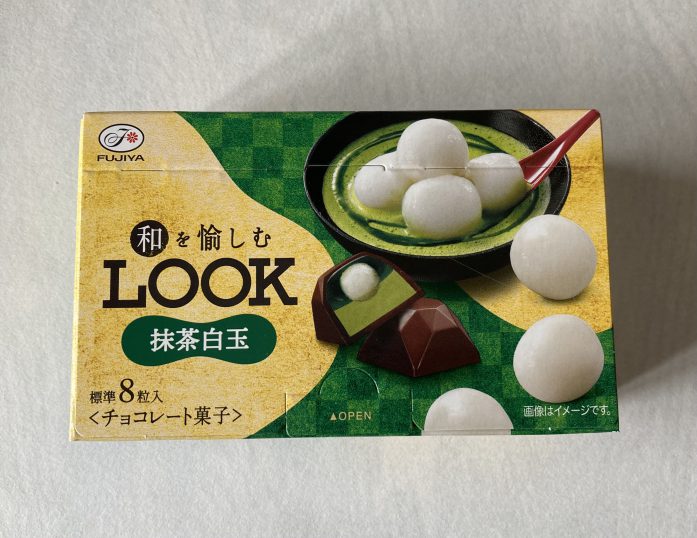 They feature Japanese materials this time.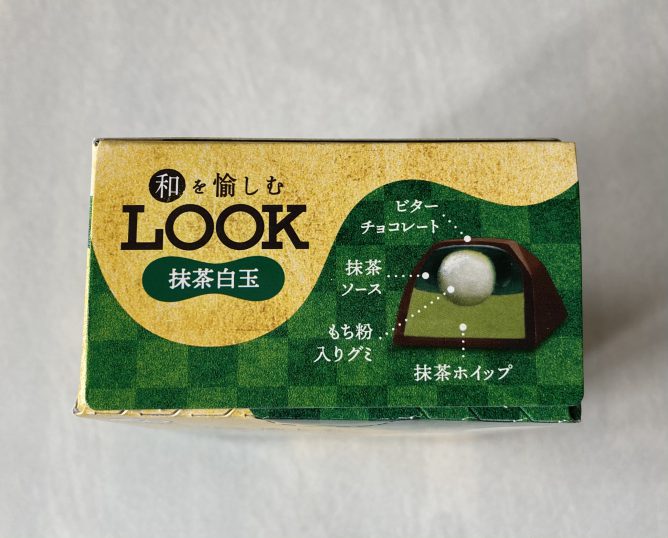 This chocolate consists of bitter chocolate, green tea flavored sauce, rice flour dumpling and green tea flavored whipped chocolate.
Taste
★★☆☆☆
Chocolates were good.
I expected soft texture dumpling but it was a gummy not rice flour dumpling…
Price
★★★☆☆
Around 200 yen per box.
Calorie
★★★☆☆
38 kcal per individual package.
Easy to get?
★★☆☆☆
My husband got this at a discount supermarket store called OK.
I'm not sure if we can get this anytime or not.
Get again?
★☆☆☆☆
Maybe not.
The ratings above are completely my personal comments, see here for the details.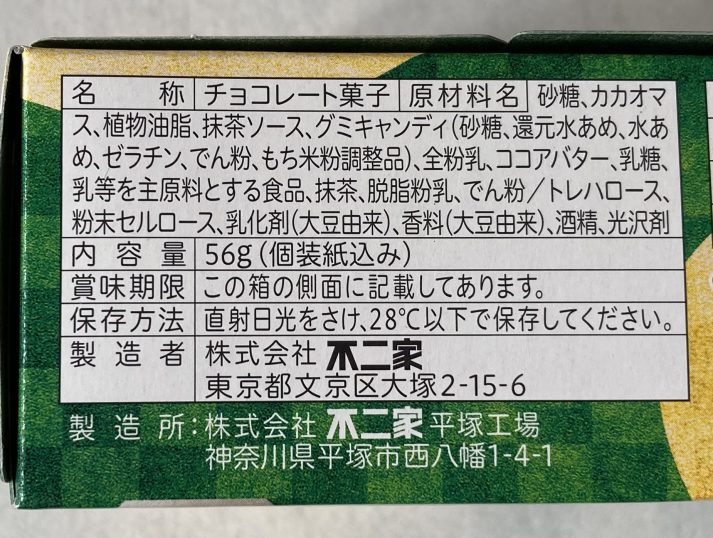 The materials may be changed in the future so please check yourself when you try it.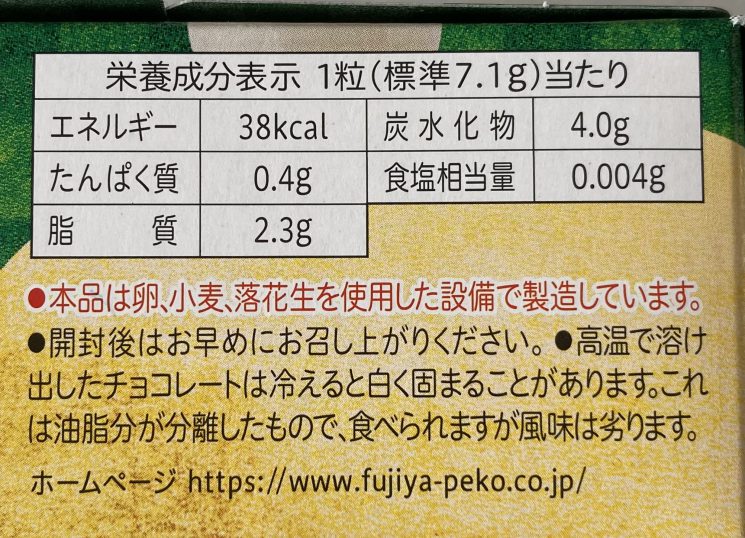 And the nutritional indication.
Open the box.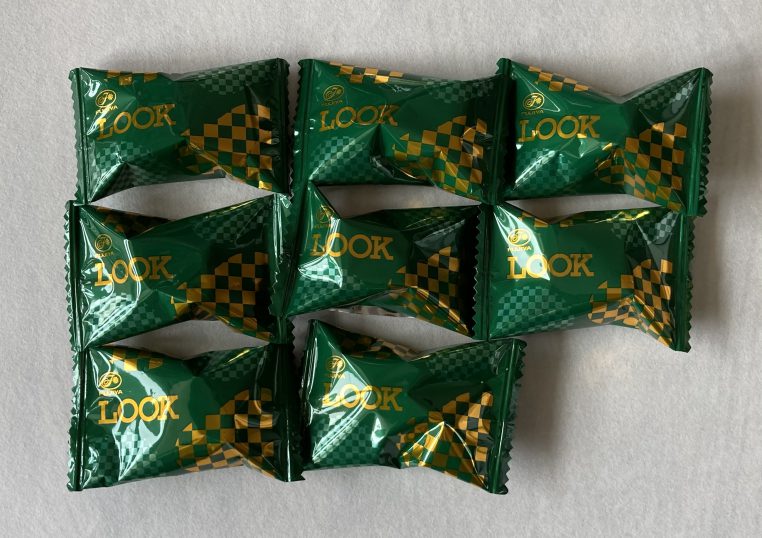 There were 8 individual packages in a box.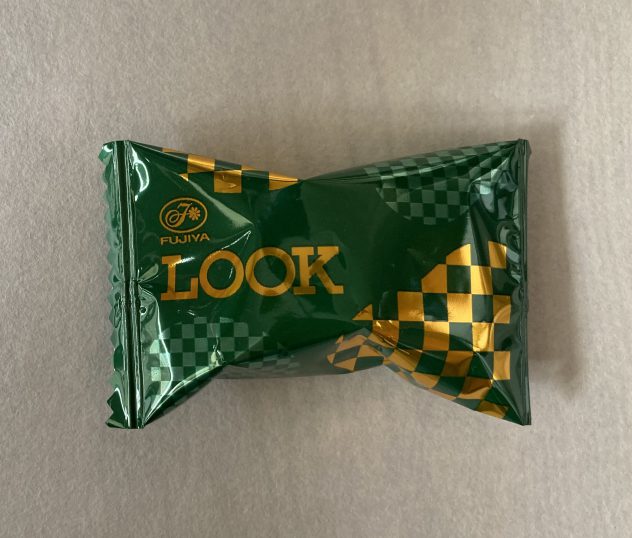 Pick up the one.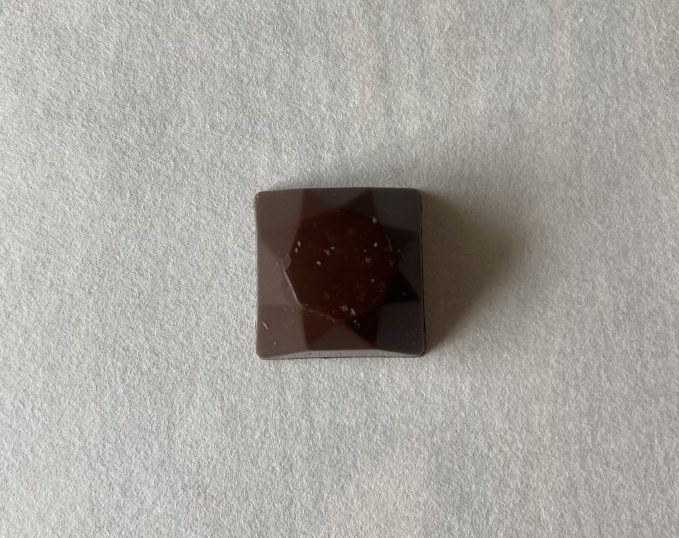 Open the individual package.
View from above.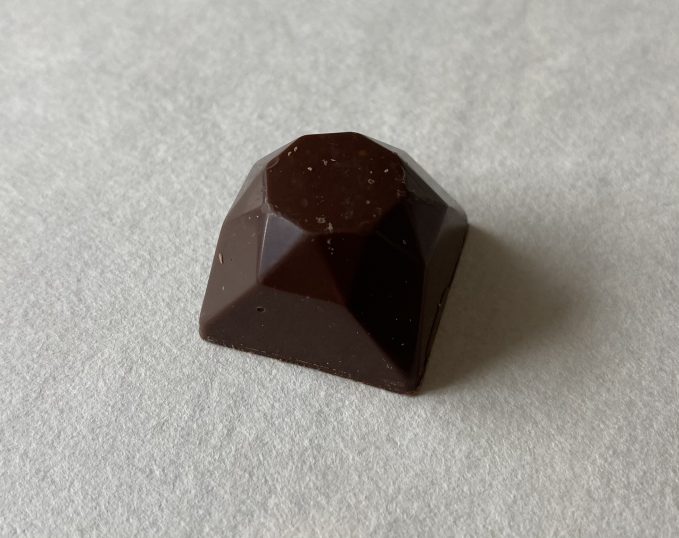 View from a little side.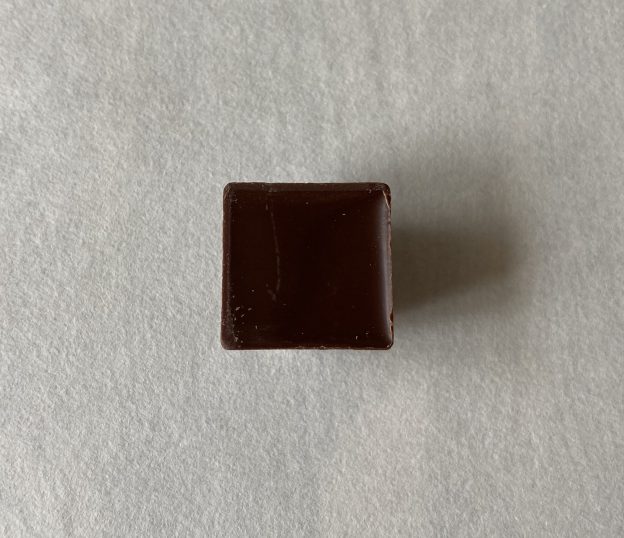 The bottom view.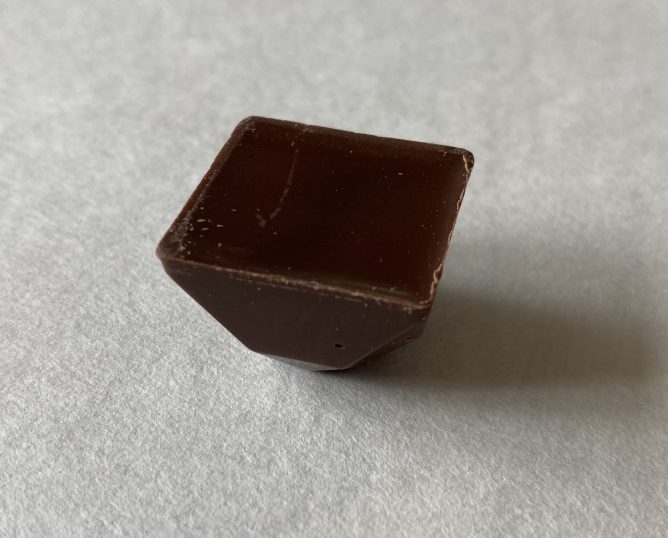 View from a different angle.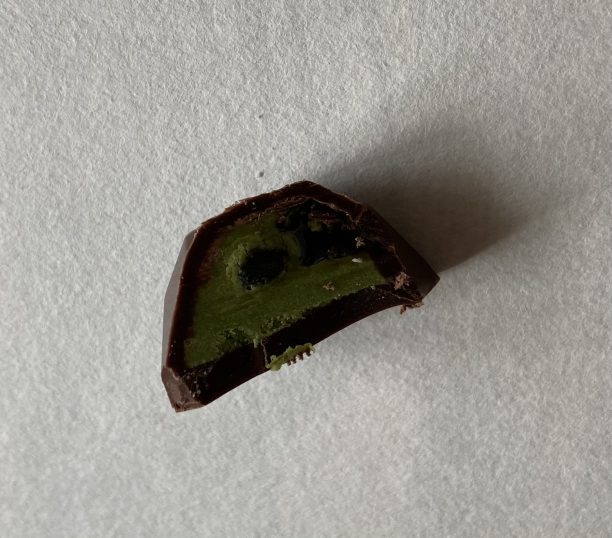 Cut in half.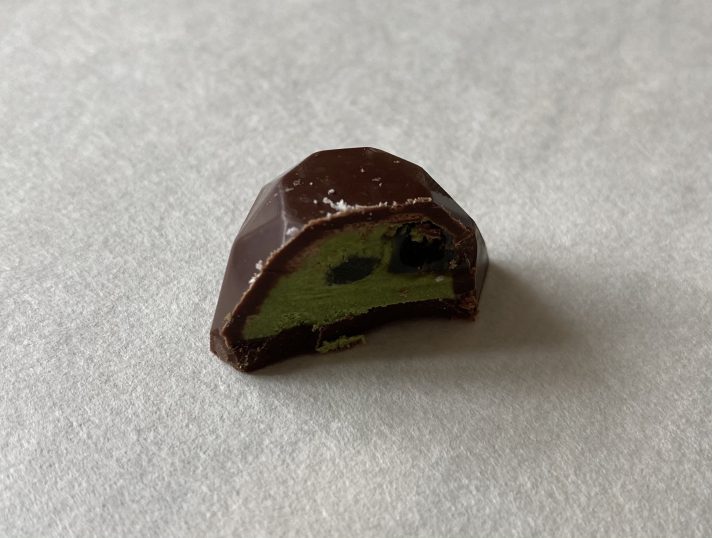 View from a different angle.
2021 Mar.