"Apollo" was released in 1969 by a manufacturer Meiji. It was the same year as the spaceship Apollo#11 landed on the moon. They must have been inspired by this news and named this chocolate product "Apollo".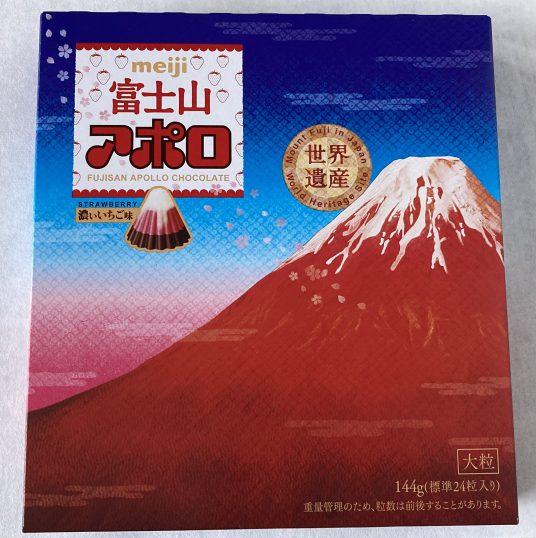 This time they resemble Mt. Fuji, not Apollo.
The white chocolate on the top imitates snow on the top of the mountain!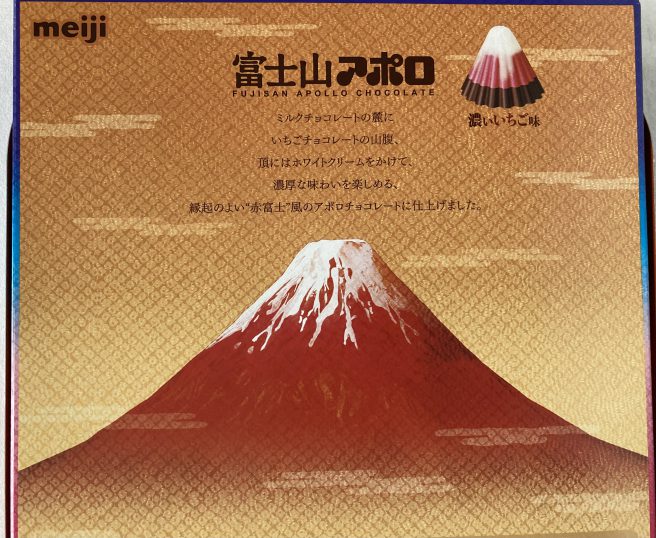 Taste
★★★★★
Good as usual!
I think all Japanese love Apollo!
Price
★☆☆☆☆
Around 850-900 yen per box.
This is a product for souvenirs so not that reasonable price…
Calorie
★★★☆☆
36kcal per individual package.
Easy to get?
★★☆☆☆
I got this product when I traveled to a place called Hakone.
I have never seen it near my neighbor.
Get again?
★★★★★
Definitely!
The ratings above are completely my personal comments, see here for the details.
The ingredients may be changed in the future so please check yourself when you try it.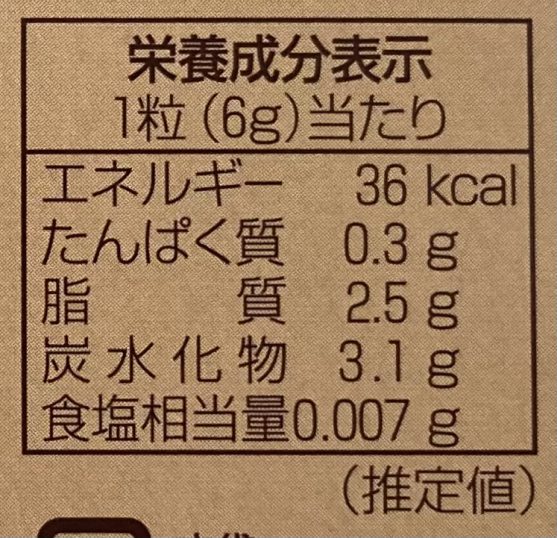 And the nutritional indication.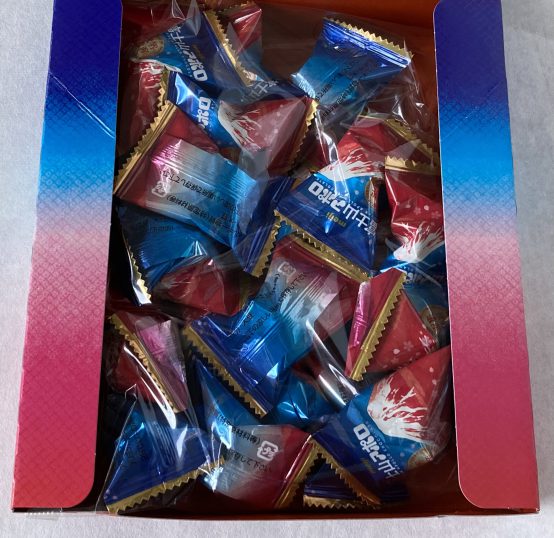 Open the box.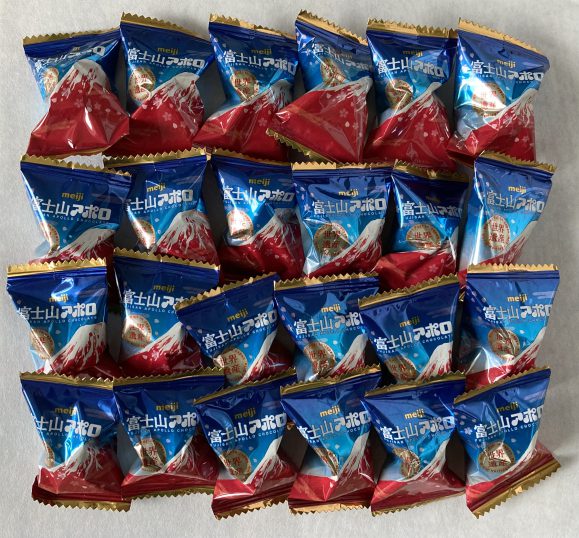 There were 24 individual packages.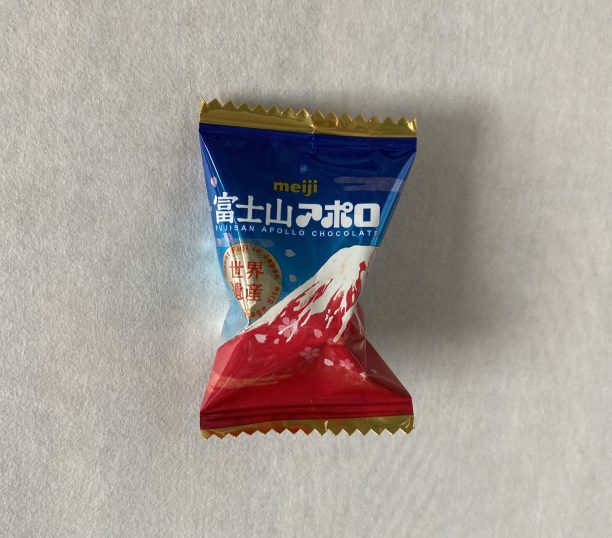 Pick up the one.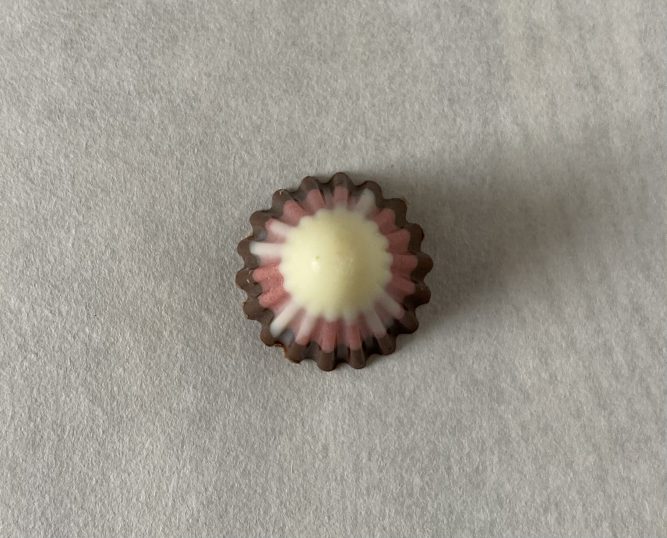 Open the individual package.
View from above.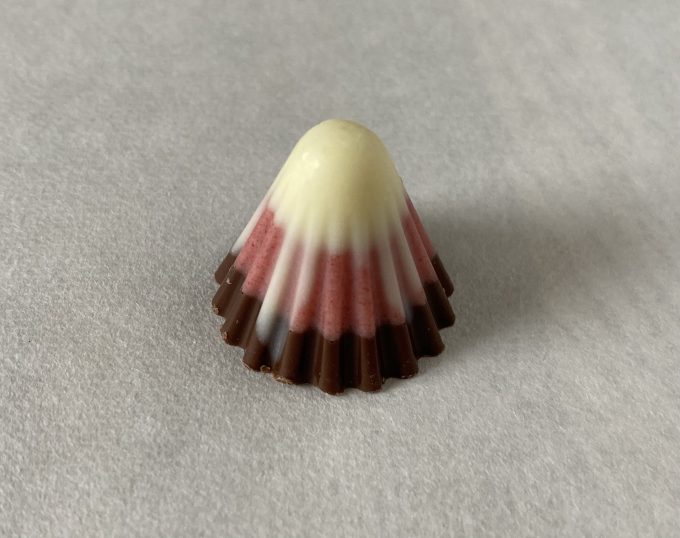 View from the side.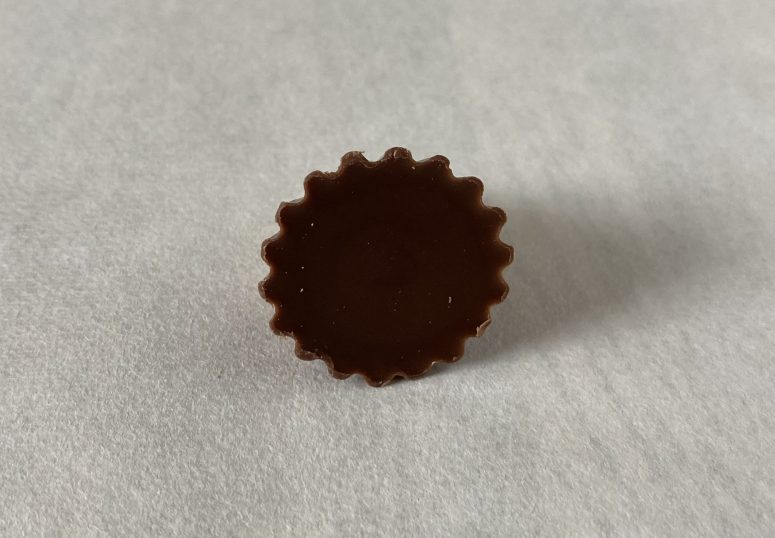 View from the bottom.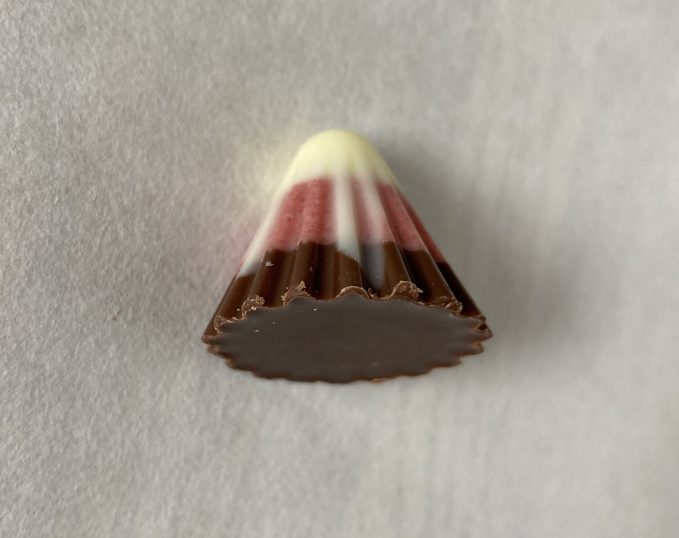 View from a different angle.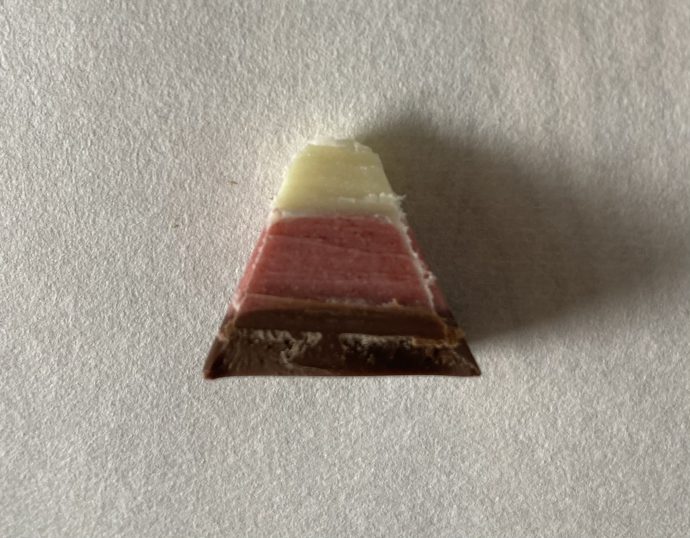 Cut in half.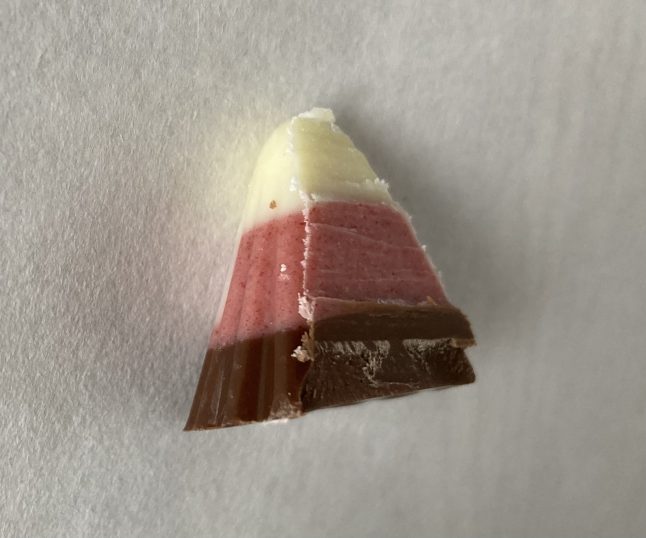 View from a different angle.
2022 Feb.