This product is named "chocolate pie" but I am not sure if English speakers call this kind of sweets as "pie". But if you look to buy this snack in Japan it's better to ask where is "choco-pie".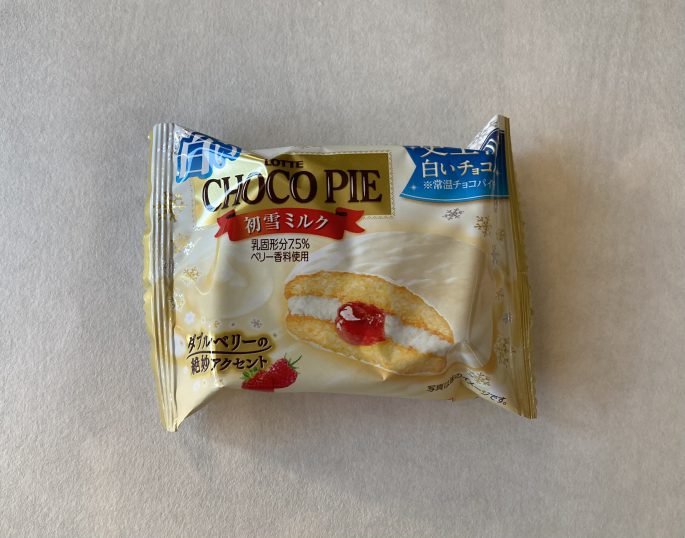 The manufacturer Lotte is famous for their "choco-pie" products.
There are many flavors of chocolate pie in Japan.
This time they feature "white" color.
Taste
★★★☆☆
Good. But actually, I prefer Choco Pie from Morinaga than Lotte. Lotte and Morinaga are both famous for their Choco Pie products.

I feel Morinaga's Choco Pie is more moisture the sponge cake than Lotte.

But this one was not that bad I think.
Price
★★★☆☆
Around 100 yen per package.
Calorie
★★★☆☆☆
187kcal per package.
Easy to get?
★★☆☆☆
I got this at AEON, one of the biggest supermarkets in Japan.
There's no indication sold in limited season only but I think it is just for winter.
Get again?
★★★☆☆
Not sure.
The ratings above are completely my personal comments, see here for the details.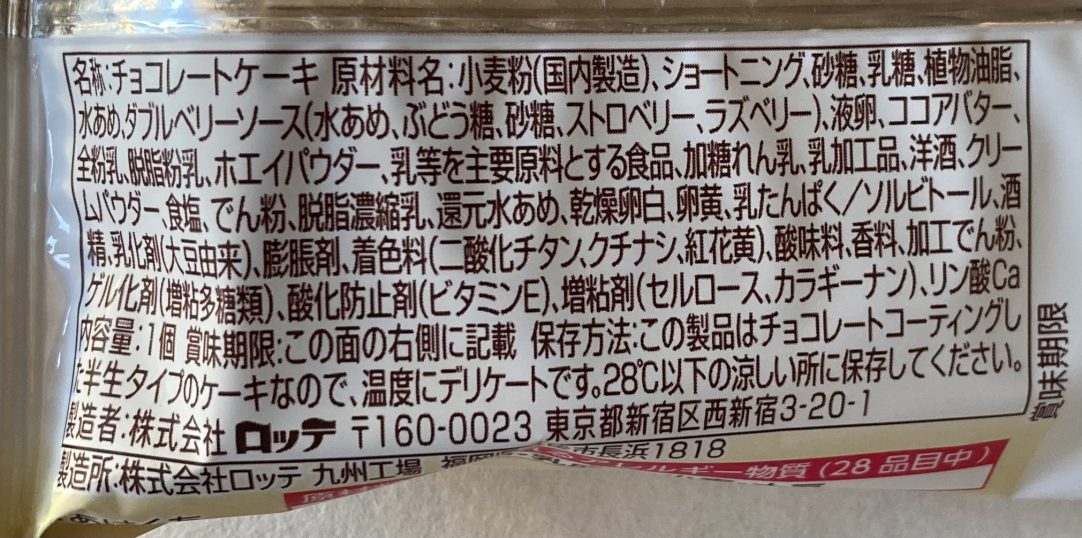 The ingredients may be changed in the future so please check yourself when you try it.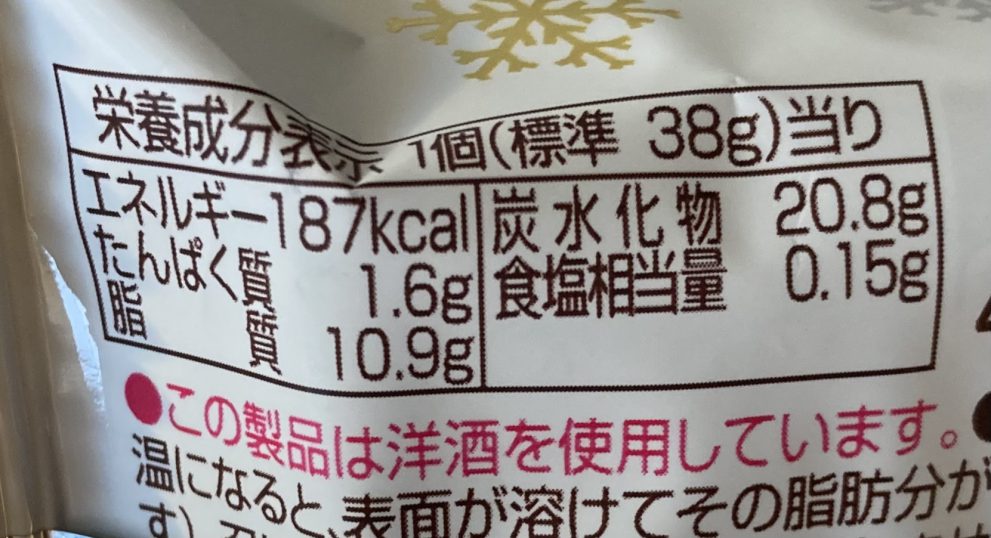 And the nutritional indication.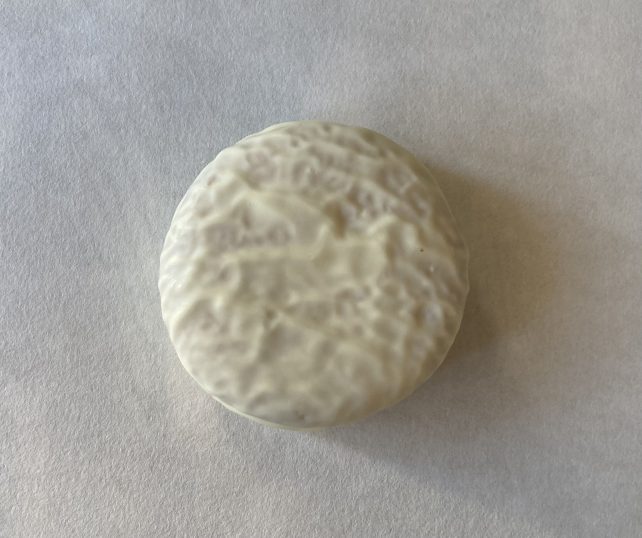 Open the package.
View from above.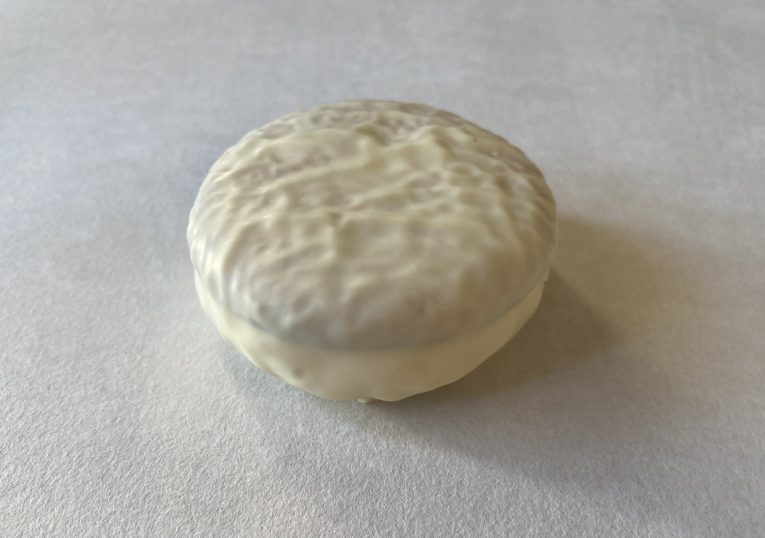 View from a little side.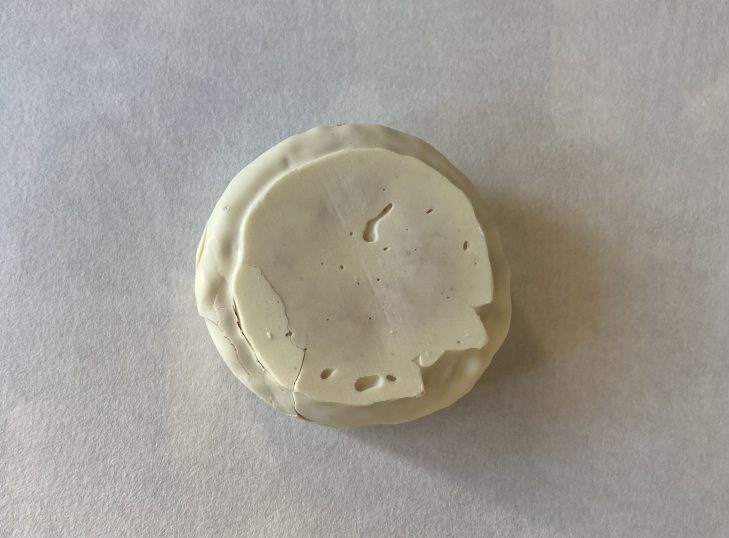 The bottom view.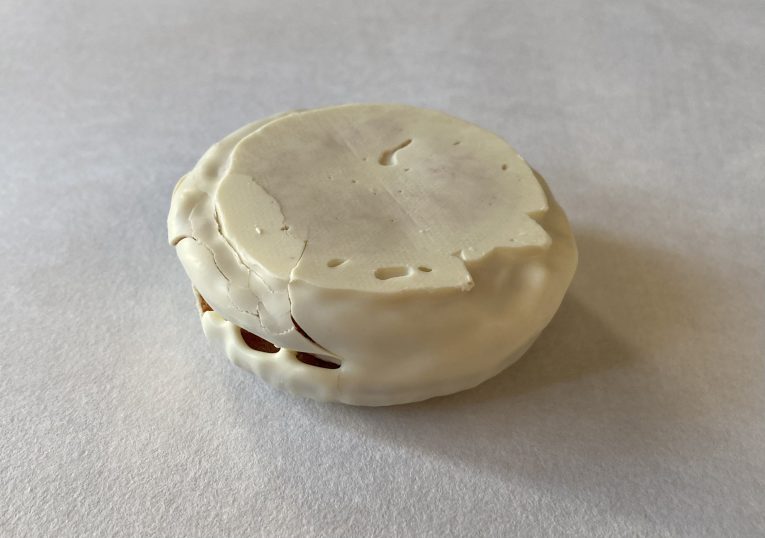 View from a little side.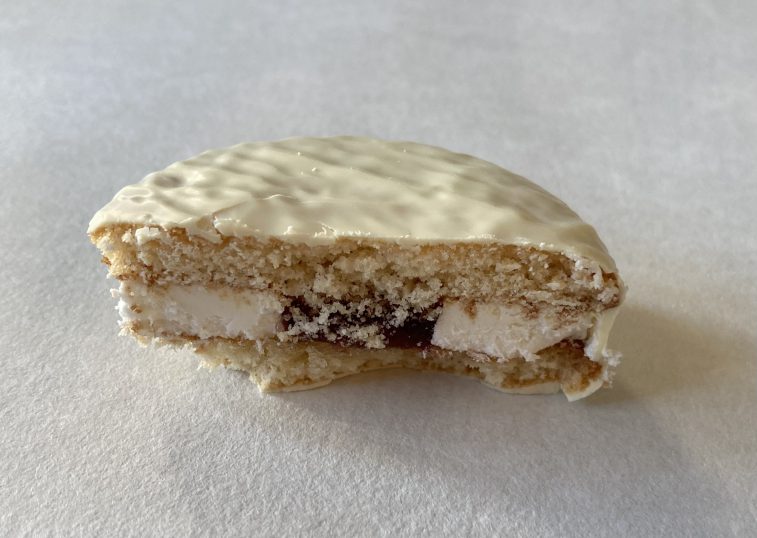 Cut in half.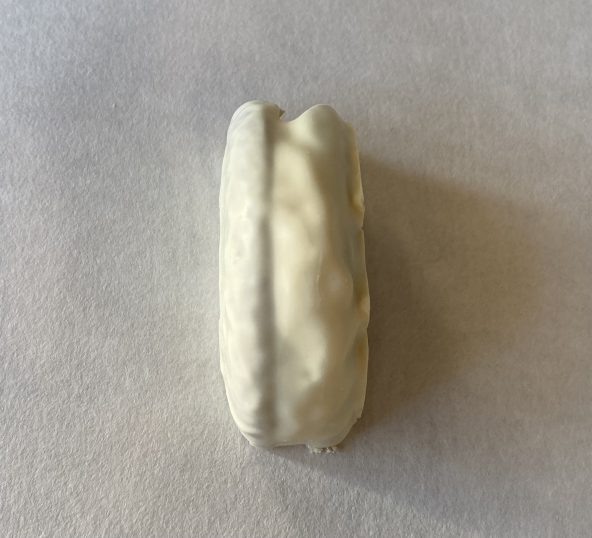 View from the other side.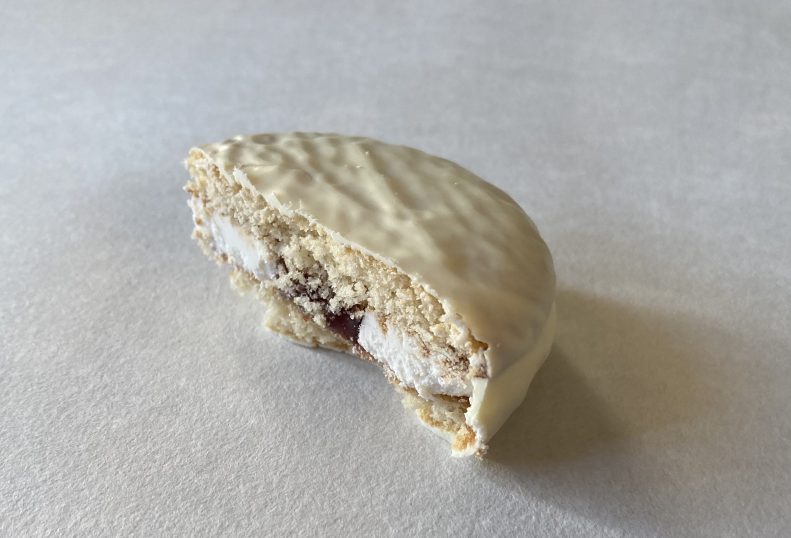 View from a different angle.
2021 Dec.