This is a different flavor of Mujirushi's baumkuchen.
I really like soybeans powder called "kinako". So I can't help buying when I see snacks with "kinako" flavor.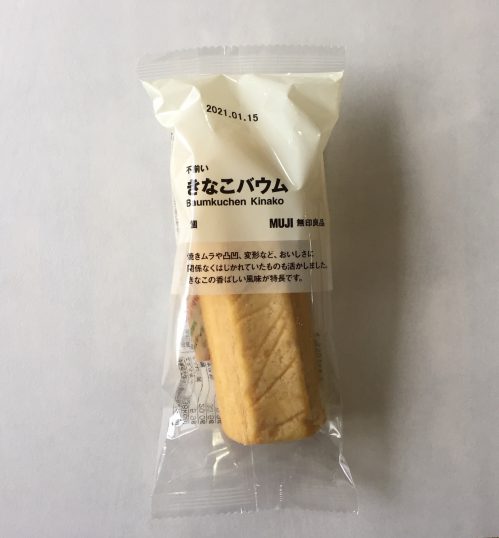 Taste
★★☆☆☆
It was moist and good as usual as for baumkuchen itself…but my expectation for "kinako" was too high I think…
I was unable to feel "kinako"'s good point very well.
Price
★★★☆☆
Around 150 yen per package.
Calorie
★★★☆☆
338 kcal per package.
Easy to get?
★★★☆☆
I got this at a Mujirushi's shop in a shopping mall.
I'm not sure if we can get this flavor anytime anywhere but I think we can find their baumkuchen easily.
Get again?
★☆☆☆☆
Probably no as for this flavor…
The ratings above are completely my personal comments, see here for the details.
The materials may be changed in the future so please check yourself when you try it.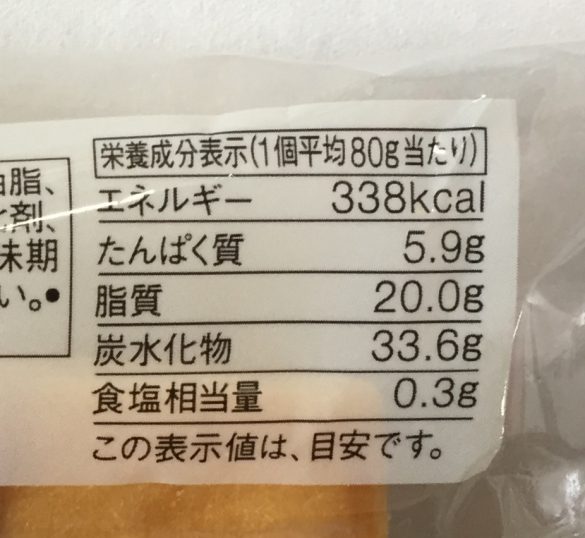 The nutritional indication.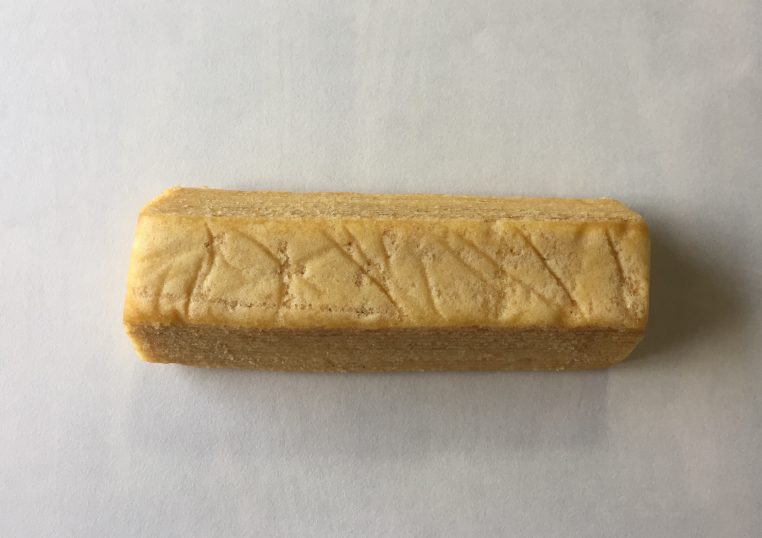 Open the package.
View from above.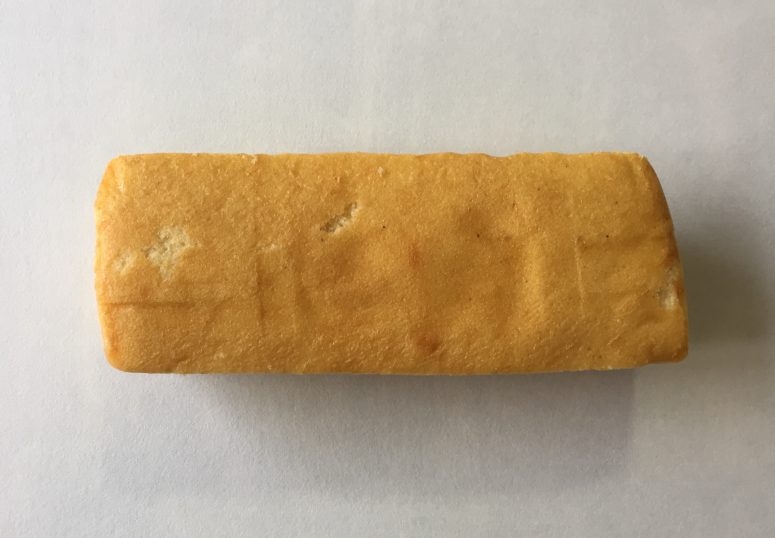 The opposite side view.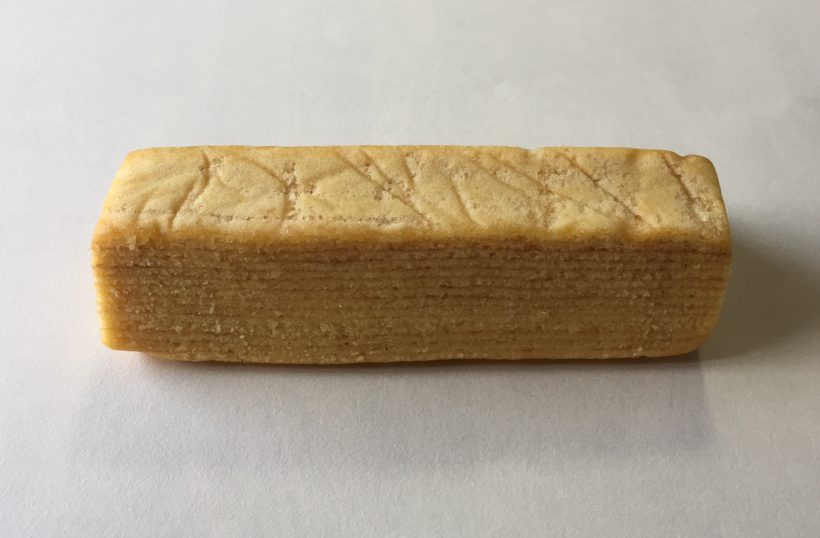 View from a little side.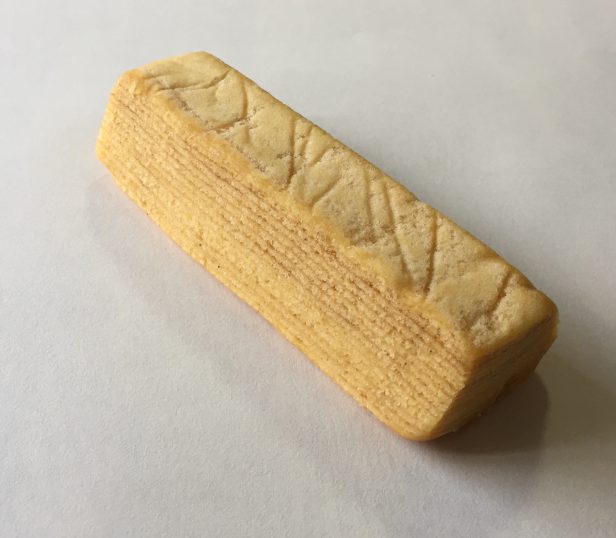 View from a different angle.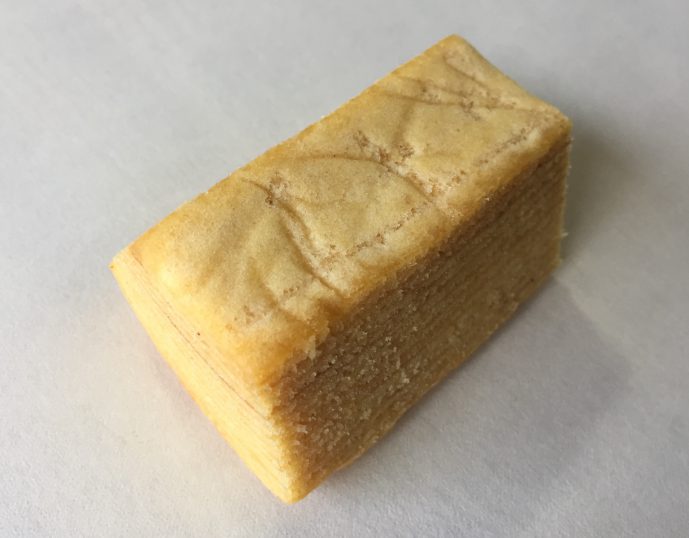 Cut in half.
2020 Oct.