I sometimes buy some bread at the bakery near my house.
I like orange flavored Danish pastries like this!
Because orange flavored danish pastries usually have mild sweetness and good orange and butter aroma! And the texture is very moist!
Taste
★★★☆☆
Good.
I was able to enjoy the moist texture and the orange aroma slightly.
But I prefer stronger orange and butter taste and aroma!
Price
★★★☆☆
Around 190 yen per bread.
Calorie
–
no info.
Easy to get?
★★★☆☆
I got this at the bakery called Delifrance near my house.
I think the bakery is a chain store and we can find it in train stations.
And orange Danish pastries are popular item in Japan so it won't be difficult to find it.
Get again?
★★★☆☆
Probably.
The ratings above are completely my personal comments, see here for the details.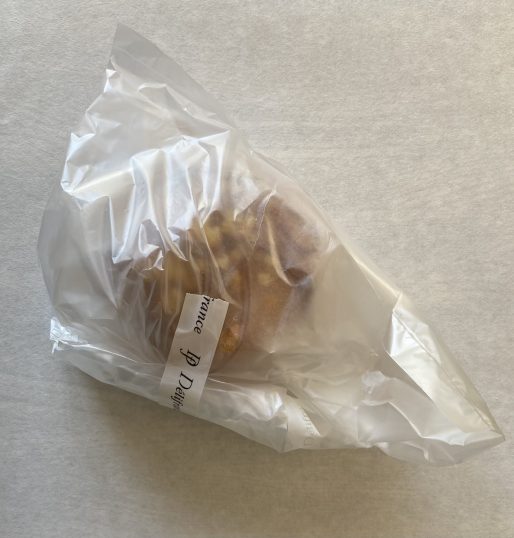 The bread is served in a bag, like this one.
I have no information about ingredients or nutrients.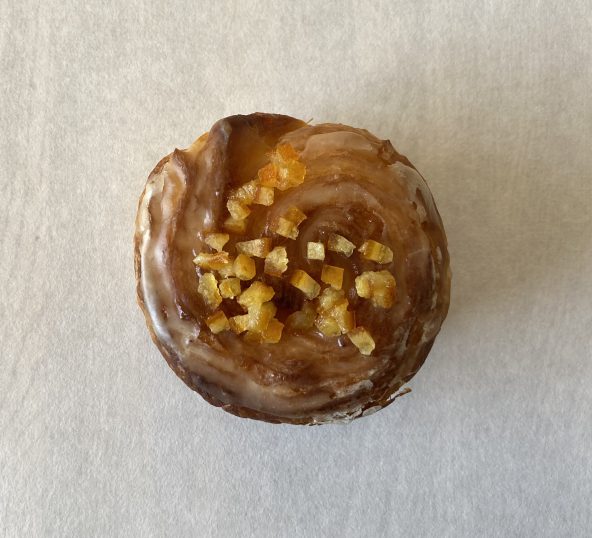 Open the bag.
View from above.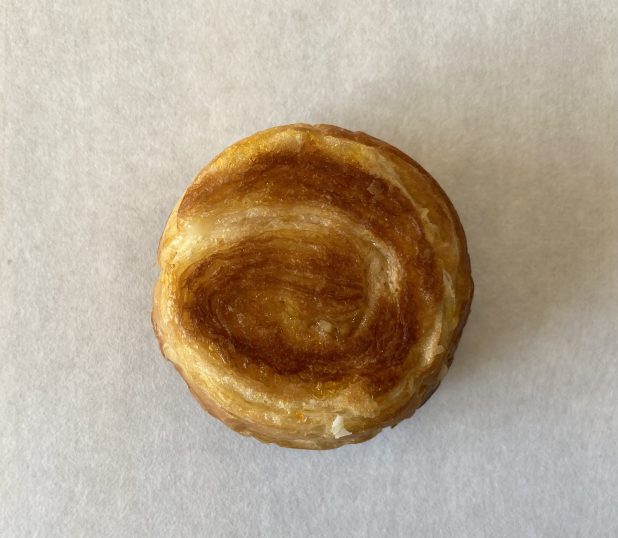 The bottom view.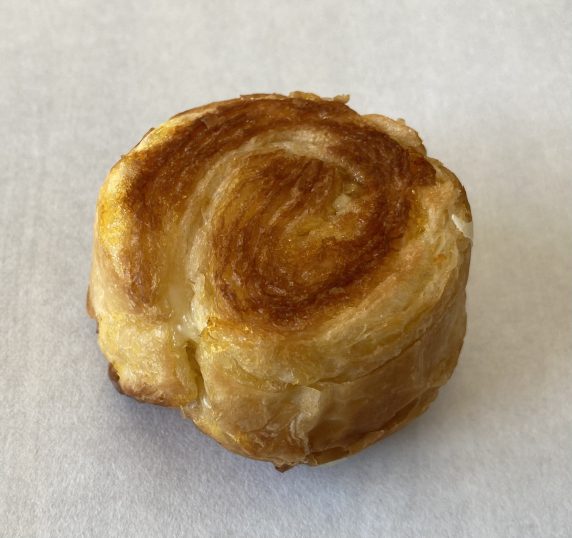 View from a little side.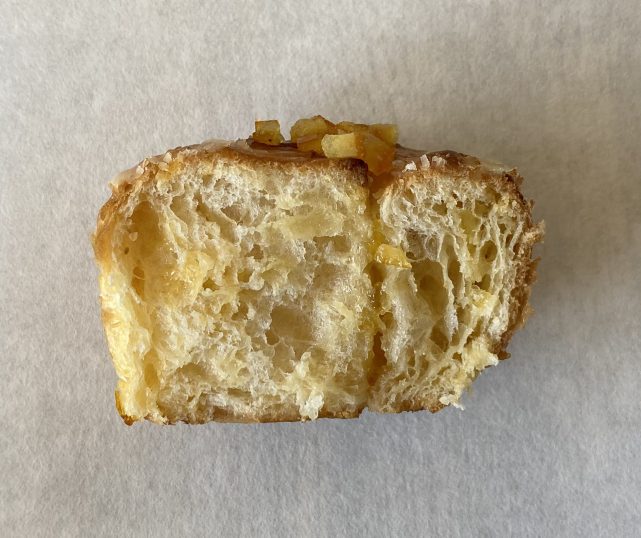 Cut in half.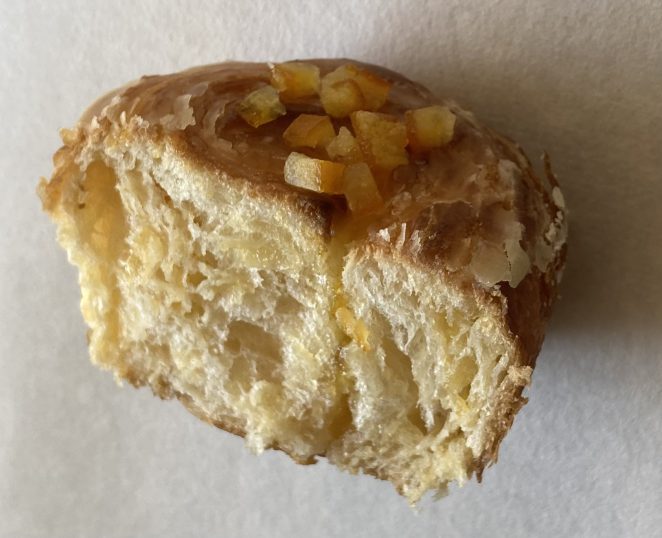 View from a different angle.
2021 Dec.