Have you heard a word "anko"? "anko" is sweet bean paste. When Japanese say "anko" it usually means a paste made from adzuki beans (small red beans).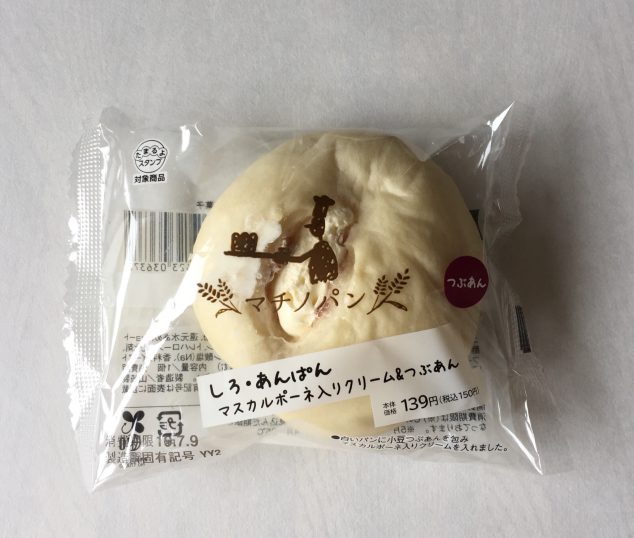 We usually call a bread with anko "anpan".
This item is a kind of "anpan". I think "anpan" is one of Japanese traditional or familiar food. Lots of Japanese love "anpan".
There is a famous anime called "anpanman" staring a hero who has "anpan" face. When "anpanman" finds someone hungry he gives piece of his face saying "eat my face, it's delicious!". This anime is really popular among 0-5 years old children!
Taste
★★★☆☆
Good but not beyond my expectation.
I expected stronger taste of mascarpone cheese. "Anpan" could be better!
Price
★★★★☆
Average. Around 150 yen.
Calorie
★★★★☆
250 kcal per package. Not that high.
Easy to get?
★★★☆☆
I got this at LAWSON, one of the biggest convenience stores in Japan. But I think this is not a regularly sold item.
Get again?
★★☆☆☆
Maybe not. Since there are lots of different kinds of "anpan" in Japan so I want to try different one and explore better one.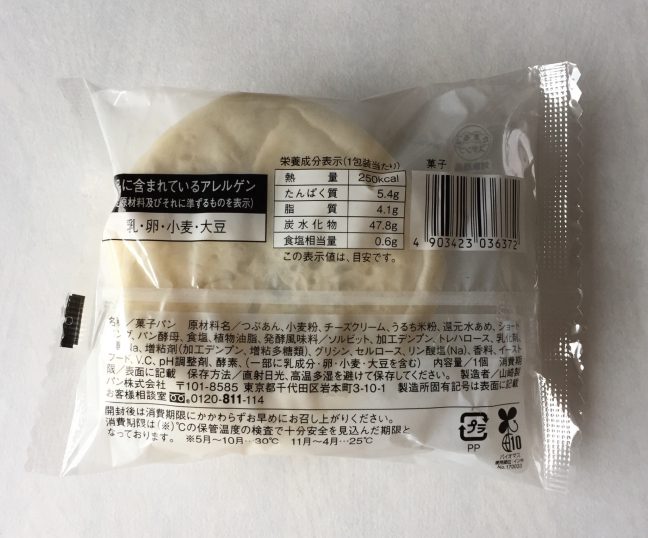 The materials may be changed in the future so
please check by yourself when you try it.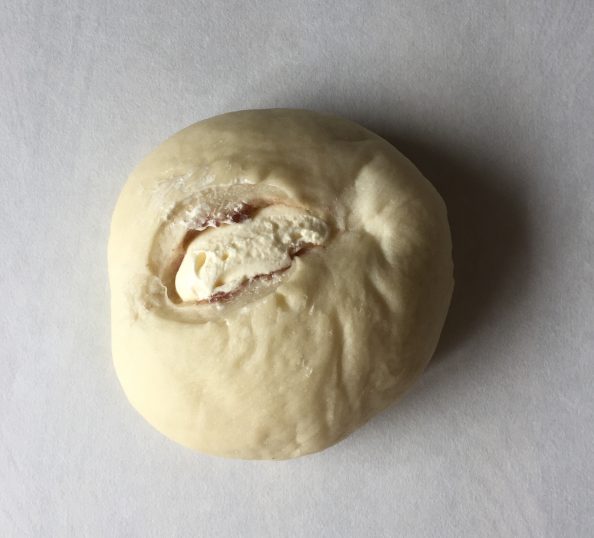 View from above.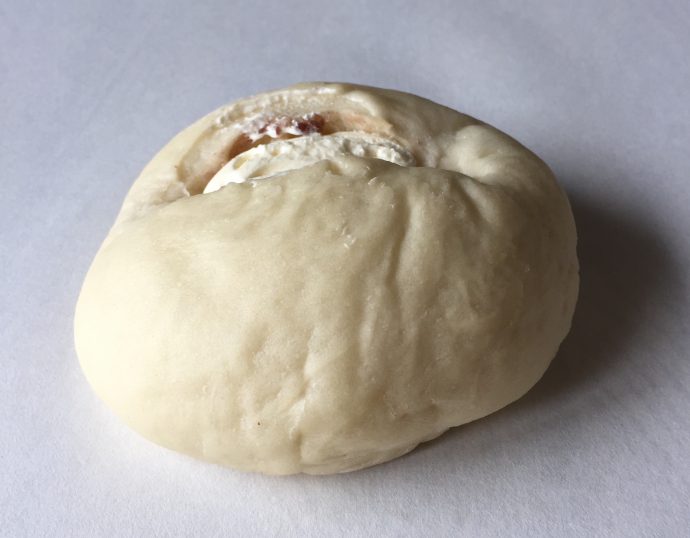 View from a bit side.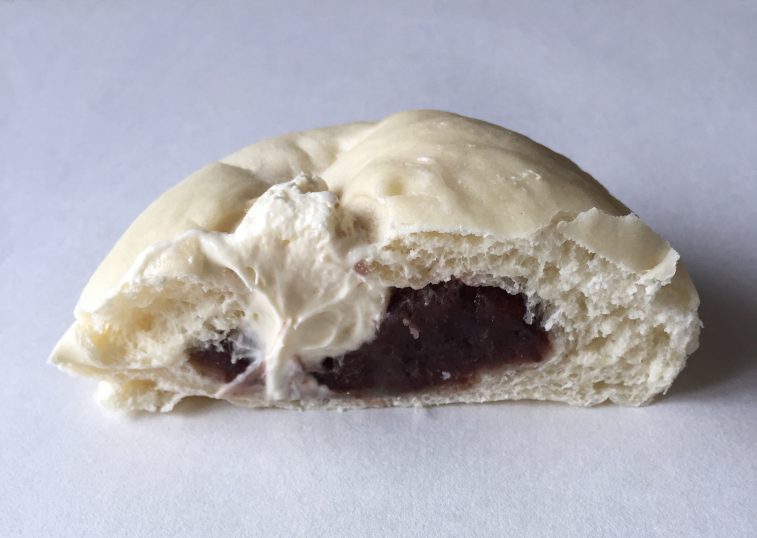 Inside view.
2019 Jul.