When winter season has come, we can see lots of strawberry tastes almost everywhere in Japan.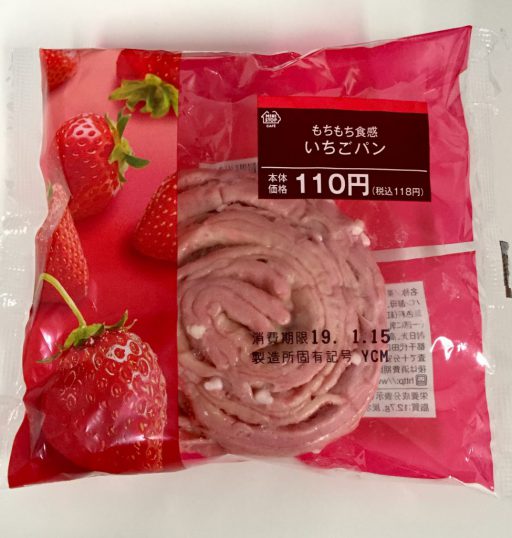 This sweet bread is really soft. The dough is a bit glutinous but the texture is a little different from the one below.
—
—
Taste
★★★★☆                         
The dough is soft and glutinous enough.
And white chocolate chips give us a good accent!
Price
★★★★☆
Average or reasonable. Around 100-150 yen. Even if it is 10% higher price, I would buy.
Calorie
★★★☆☆
316 kcal. A little bit high and I would get weight…
Easy to get?
★★★★☆
I got this at Mini-Stop, one of the biggest convenient stores in Japan. But it seems not a regular item. I think it's sold limited in winter season.
Get again?
★★★★☆
Probably, if I can get one.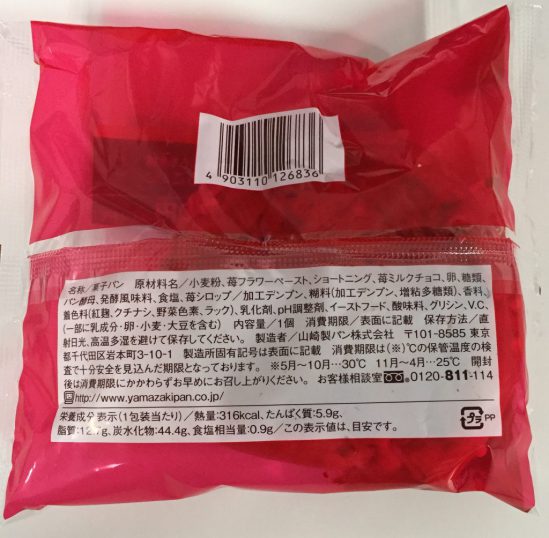 The materials may be changed in the future so
please check by yourself when you try it.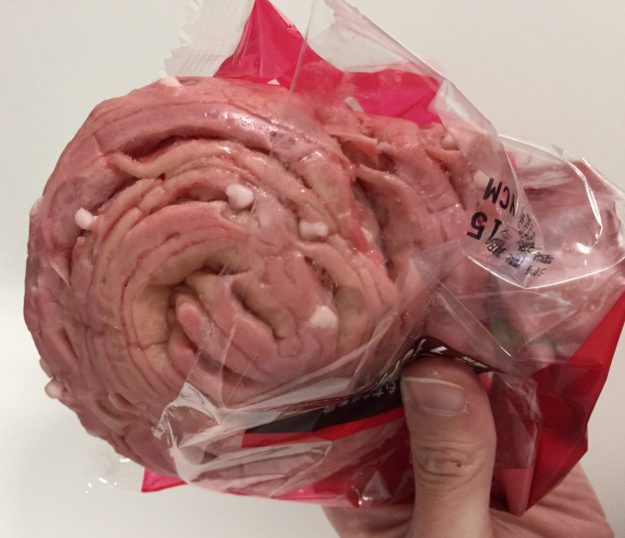 Open the package.
2019 Jan.