These days I cannot stop eating melonpan bread… Melonpan is a popular sweet bread in Japan, cookie dough covered soft bread.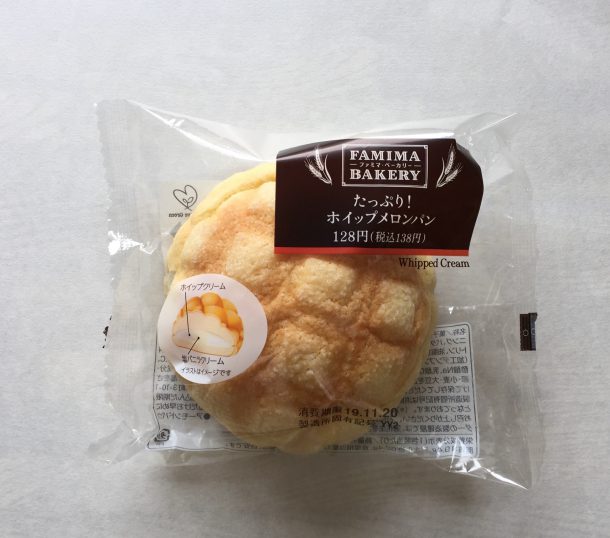 The cookie dough has usually mesh patterns just like a melon so they are named melonpan. "Pan" means bread in Japanese. No melon flavor at all.
Taste
★★★★☆
The bread is so soft. And the amount of whipped cream inside is not too much, just for me. The cookie dough is sweet as I expected!
Price
★★★☆☆
Around 150 yen.
Calorie
★★☆☆☆
459 kcal per package.
I will get weight…
Easy to get?
★★★☆☆
I got this at FamilyMart one of the biggest convenience stores in Japan.

Convenience stores often change their selling items so I'm not sure I can get the same product again.

But melonpan is a very popular item in Japan so we can easily find melonpan itself.
Get again?
★★★☆☆
Not sure since there are lots of melonpan products everywhere in Japan!
The ratings above are completely my personal comments, see here for the details.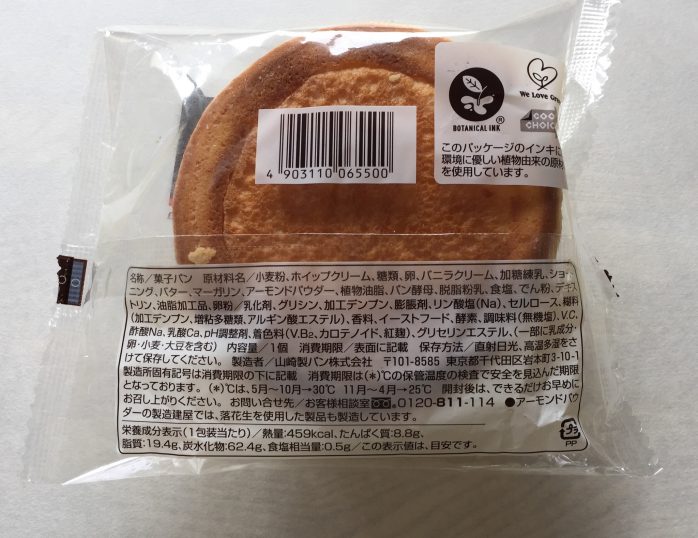 The materials may be changed in the future so please check yourself when you try it.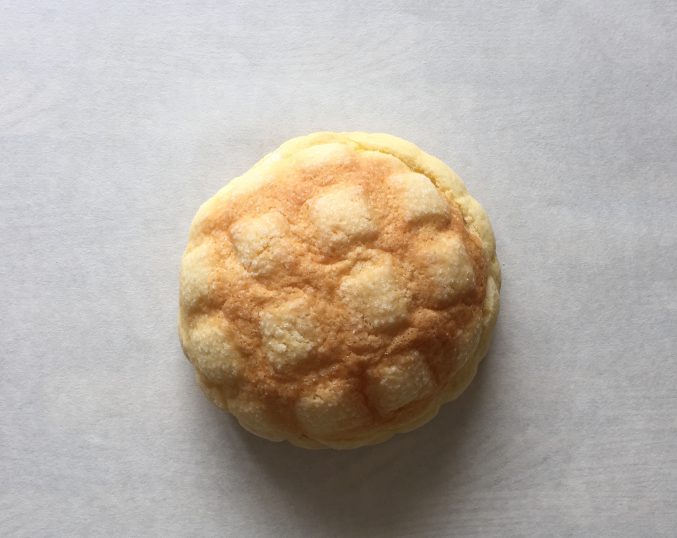 Open the package. View from above.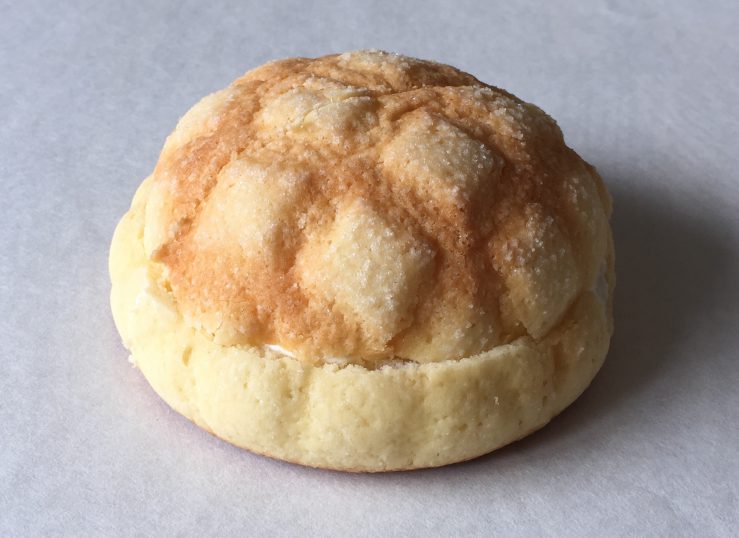 View from a bit side.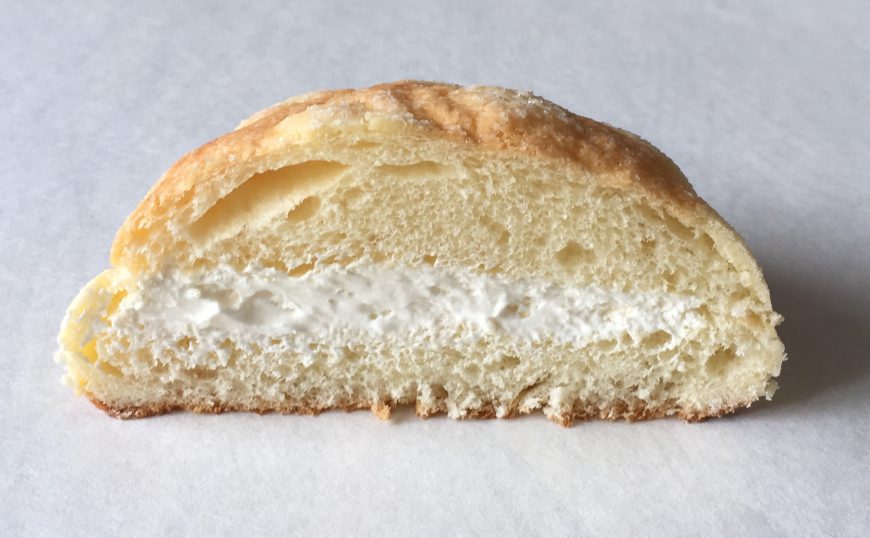 View inside.
2019 Nov.