Melonpan is one of my favorite sweet bread. There are lots of different Melonpan in Japan! Melonpan does not always have melon flavor. The word "melon" comes from just the look.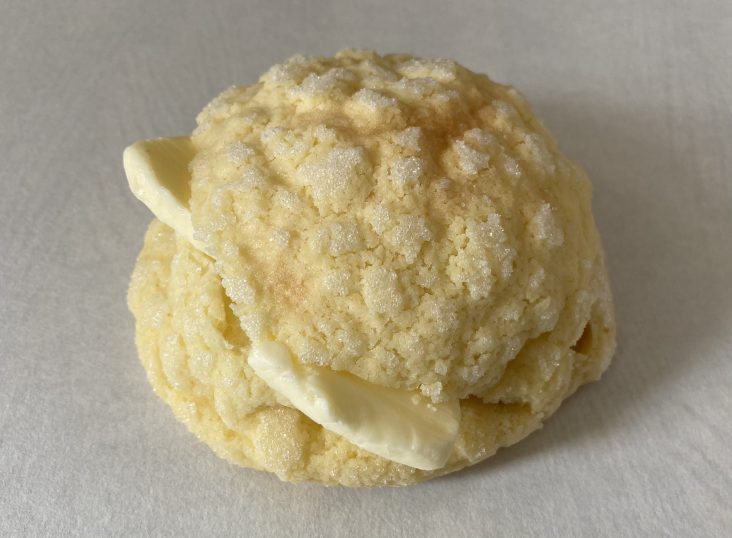 This melonpan has some butter sheets between breads. That is not common in Japan. But it seems it's common in Taiwan and Hong Kong. The bakery I got this named this "Taiwan Melonpan".
Taste
★★★★★
Good. The bread part is very soft!
The cookie dough covered bread has crispy/crunchy texture.
The taste combination of butter and melonpan is also good!
Price
★★☆☆☆
Around 300 yen per bread.
Little expensive as a melonpan. But not expensive as a cake.
Calorie
—–
No info.
But I believe it would be very high calories.
Easy to get?
★★☆☆☆
I got this at VIE DE FRANCE, one of the biggest bakery chain in Japan.
I'm not sure if we can get this anytime.
Get again?
★★★★★
Definately!
The ratings above are completely my personal comments, see here for the details.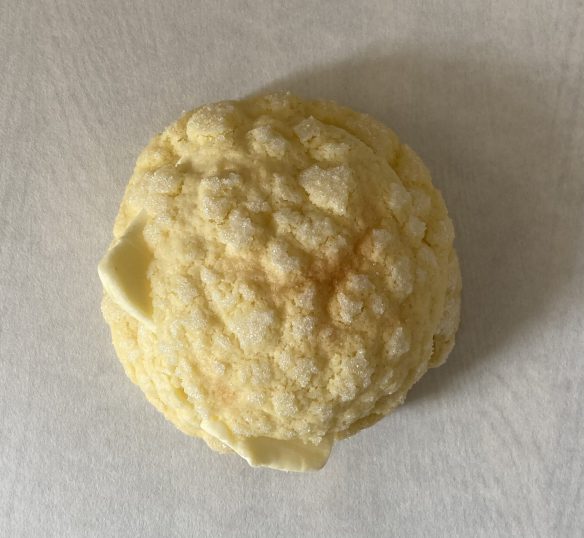 View from above.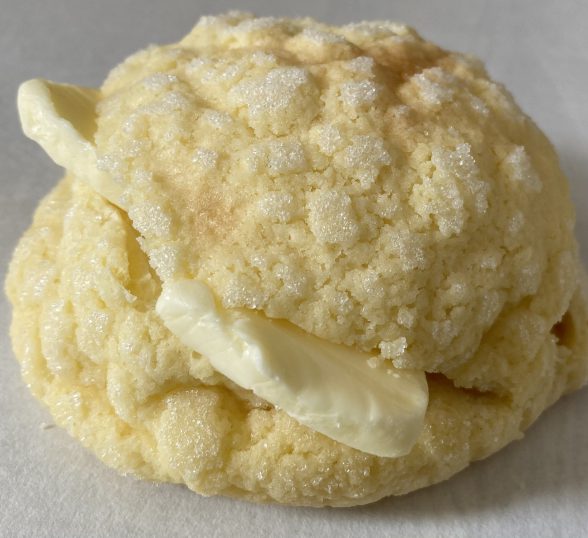 Got close to it.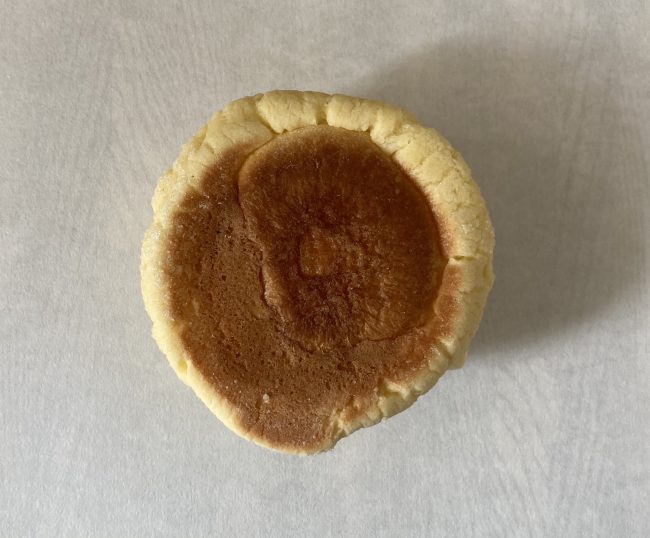 The bottom view.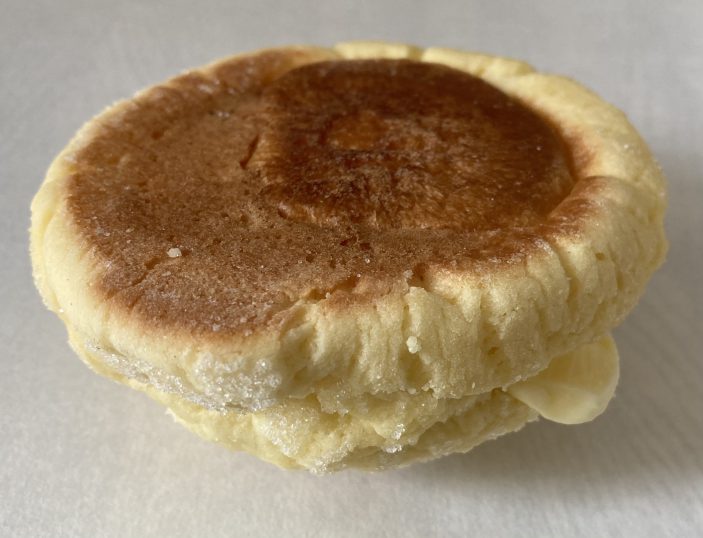 View from a little side.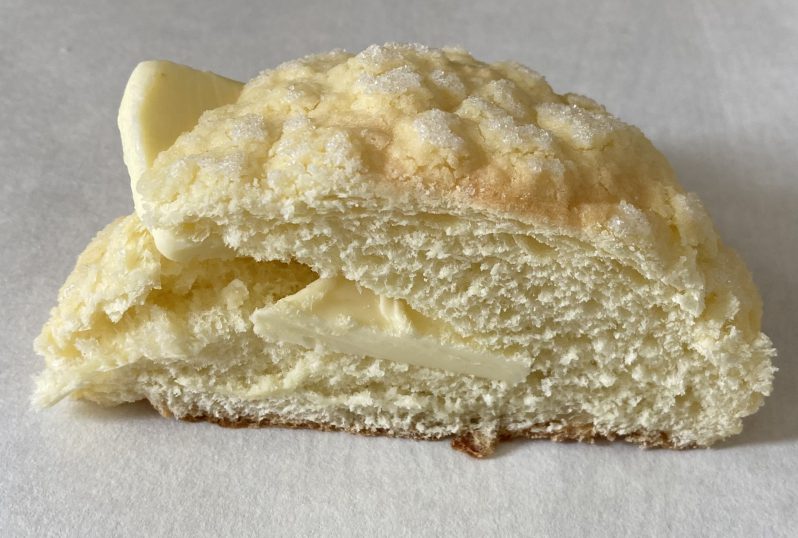 Cut in half.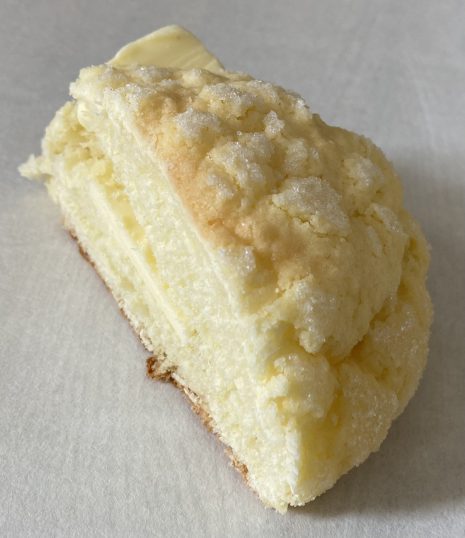 View from a little side.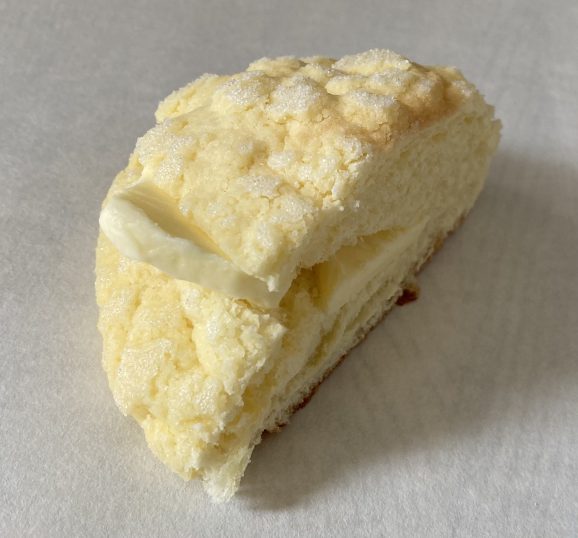 View from a different angle.
2021 Mar.