The look is just like a croissant. But the dough is different. I think butter is just inside and I can feel intense flavor of butter in it. And salted butter really goes well with sweet bean paste!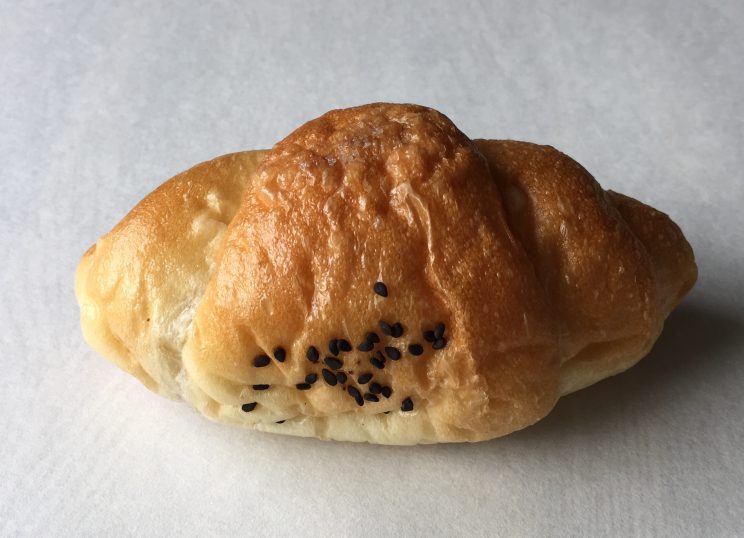 Taste
★★★☆☆
I ate it one day after I got so it already lost some crispy texture…
I believe it would be better if I had it soon!
Price
★★★☆☆
Around 150-200 yen.
Calorie
– – – – –
No information.
Easy to get?
★★★☆☆
I got this at a bakery near my house.
I think you can find a similar product at many bakeries in Japan.
Get again?
★★☆☆☆
Not sure for now.
The ratings above are completely my personal comments, see here for the details.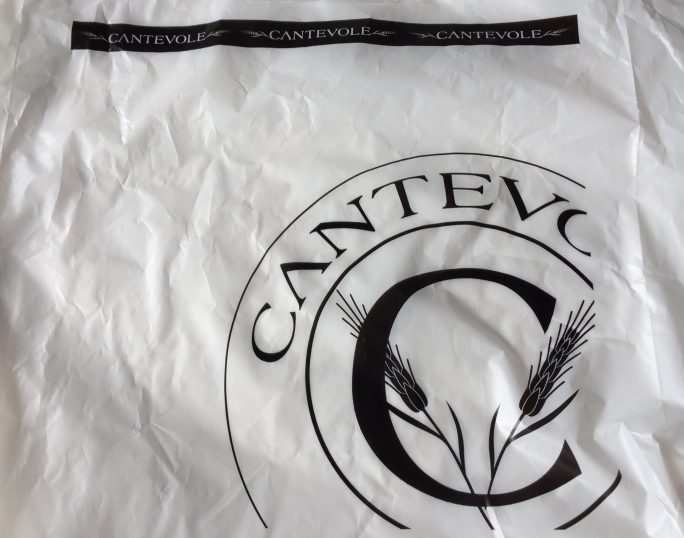 The bakery bag.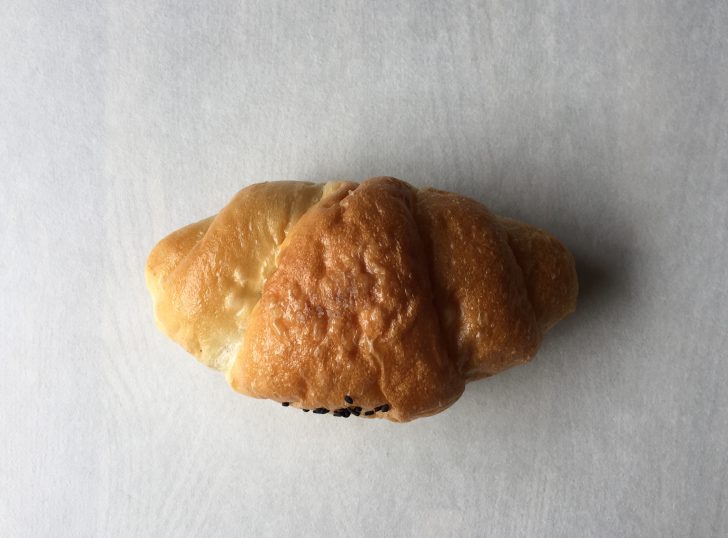 View from a different angle.
View inside.
2019 Nov.