"Lunchpack" is a famous sandwich brand name from Yamazaki Baking Co., Ltd. They have been developing variety of fillings for their Lunchpack products.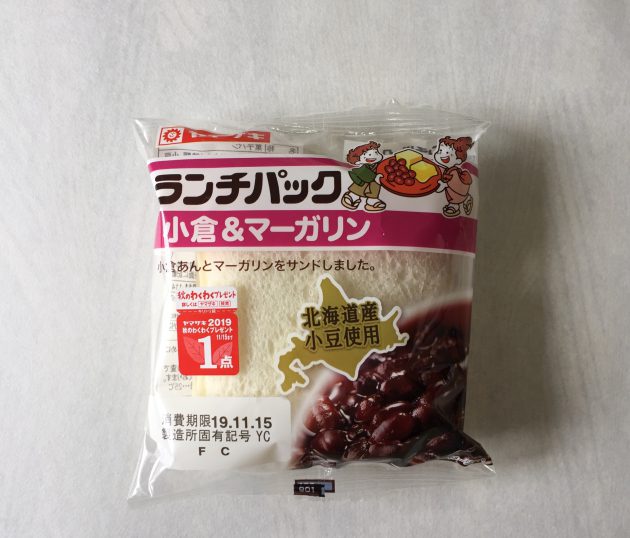 This is one of my favorite fillings, sweet red bean paste & margarine.
Taste
★★★★☆
The bread is so soft. And the combination of sweet bean paste & margarine is also good.

I think salted butter would be better instead of margarine but it will be expensive. So Taking the price into consideration, I would just say good!
Price
★★★☆☆
Around 100-150 yen.
Calorie
★★★☆☆
163 kcal per sandwich.
Easy to get?
★★★★★
I got this at AEON, one of the biggest supermarkets in Japan. I also see it at other supermarkets or convenience stores so it's pretty easy to find it. It's long seller product!
Get again?
★★★★★
I already got this again and again.
The ratings above are completely my personal comments, see here for the details.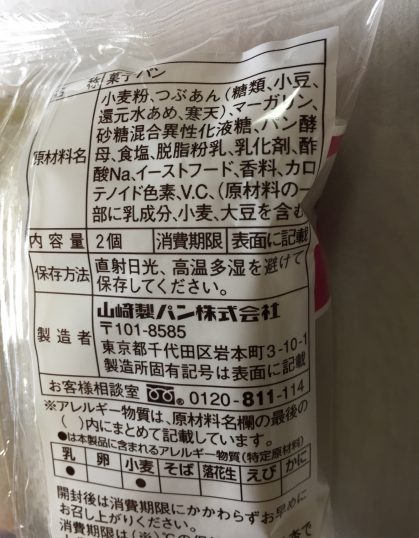 The materials may be changed in the future so please check yourself when you try it.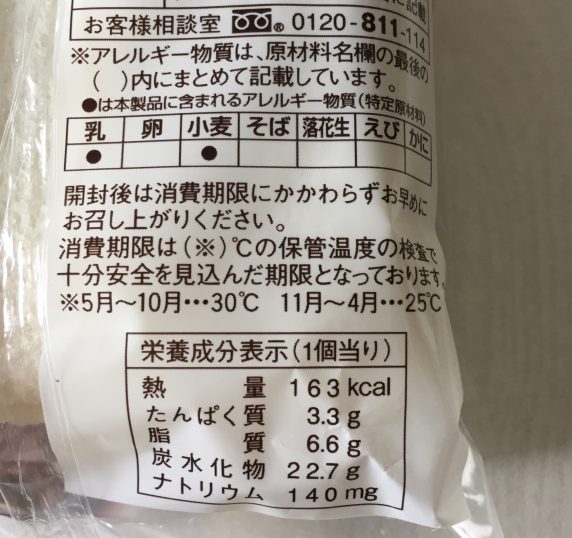 The nutritional indication.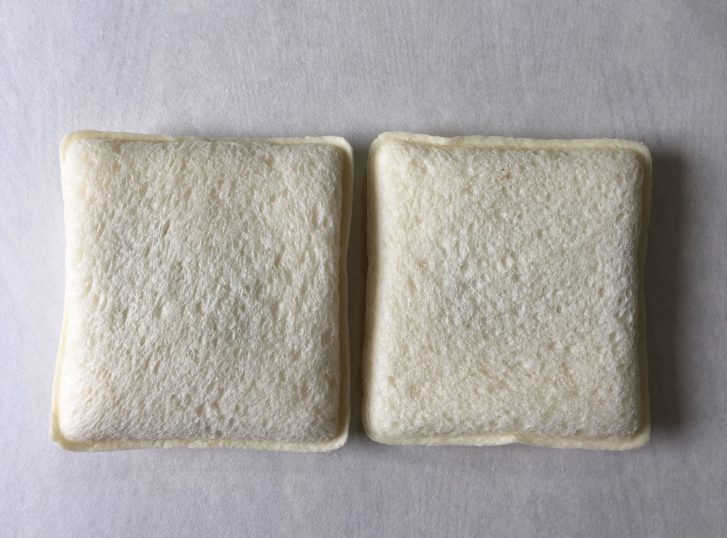 Open the package. There are 2 sandwiches in a pack.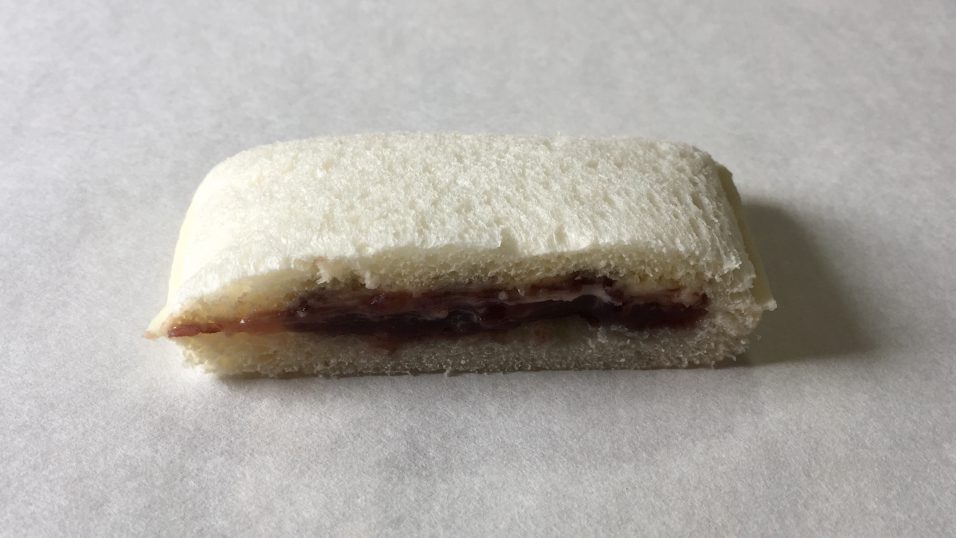 View inside.
2019 Nov.