Melonpan is one of my favorite sweet bread. There are lots of different Melonpan in Japan! "Aso" is a famous place for its milk.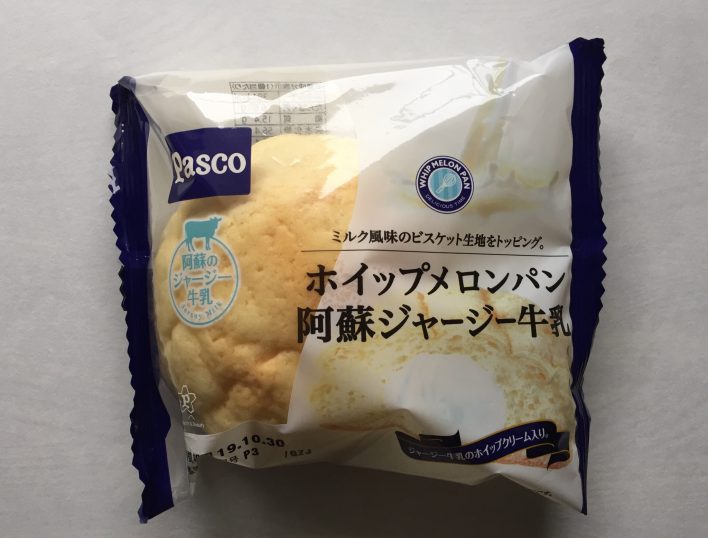 Melonpan does not always have melon flavor. The name comes from just the look. Do you think the melonpan looks like a melon? I actually don't think so very much..
Taste
★★★★☆
Soft! Creamy! The milk flavored dough covering bread is sweet and good texture!
Price
★★★★☆
Around 100 yen. Very reasonable.
Calorie
★★☆☆☆
391 kcal per package.
In general, melonpan has pretty high calories but it's very tasty so I sometimes get one…
Easy to get?
★★★☆☆
I got this at AEON, one of the biggest supermarkets in Japan.
Get again?
★★★☆☆
Perhaps. If I am a person who doesn't easily get weight I would get it more often…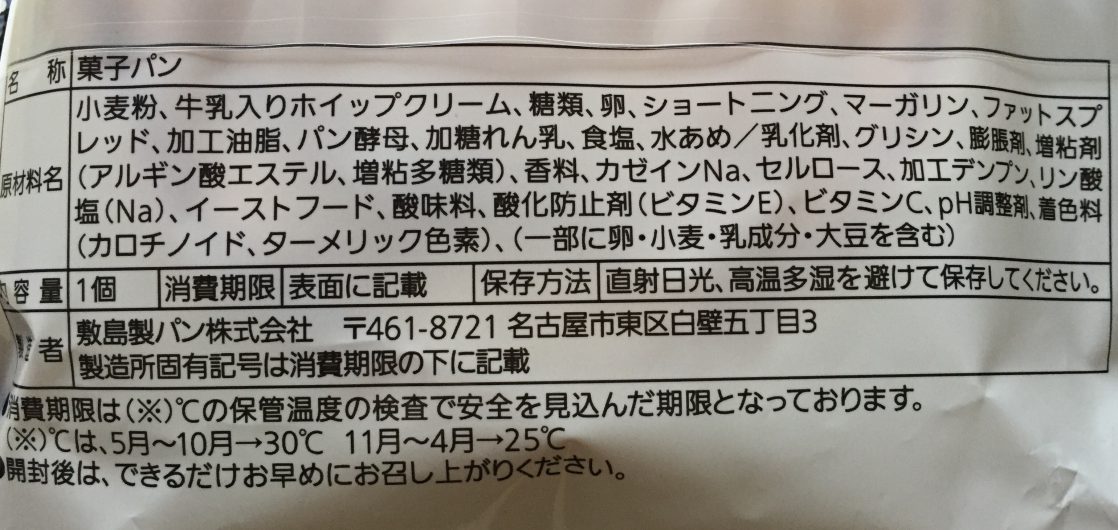 The materials may be changed in the future so please check yourself when you try it.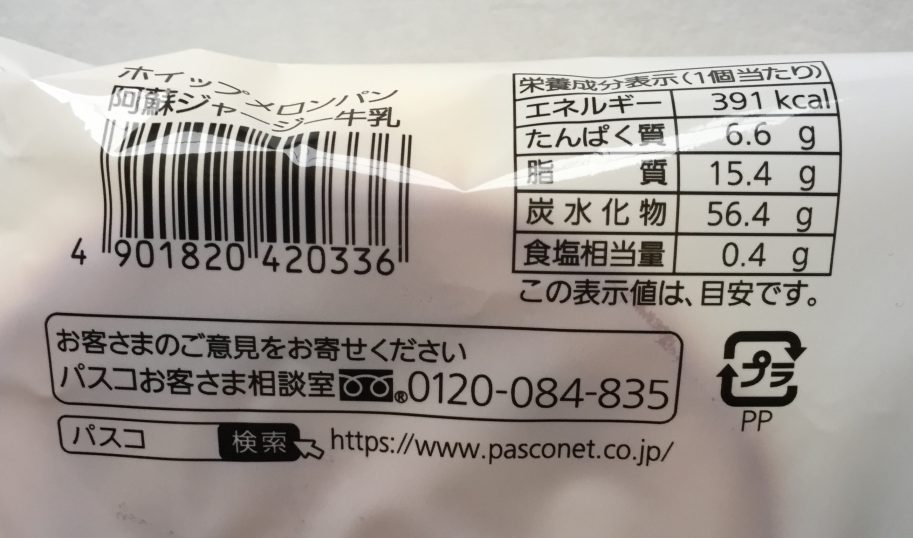 The nutritional indication.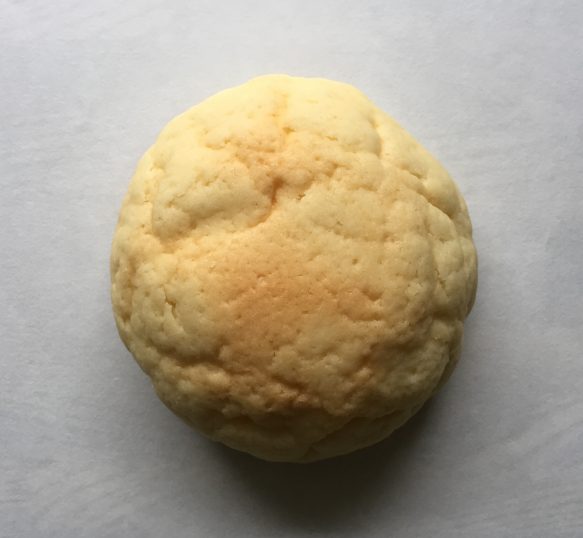 Open the package.
View from above.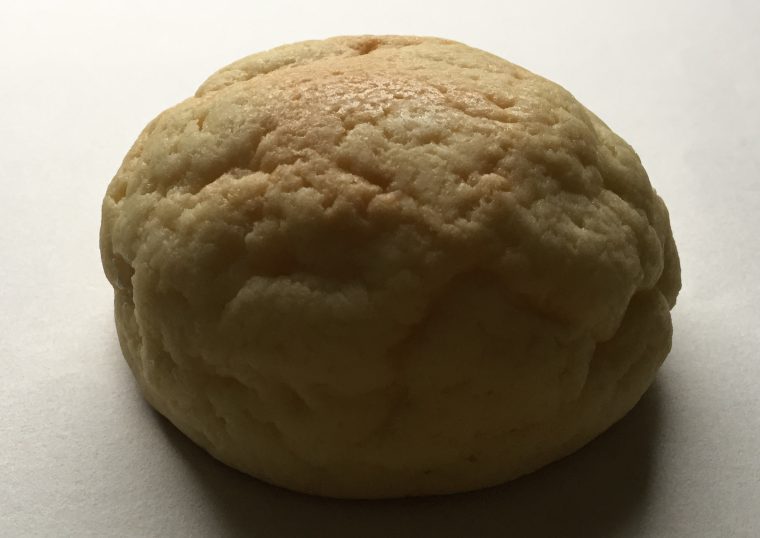 View from a bit side.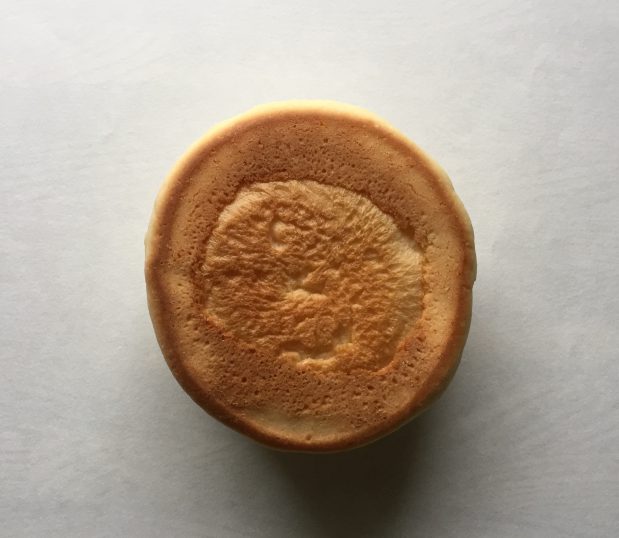 The bottom.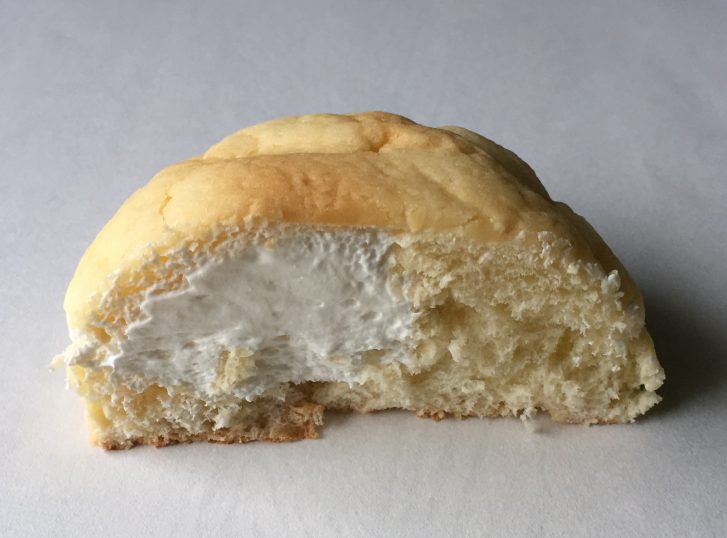 View inside.
Not all melonpan has cream in it.
This product is featuring Jersey milk though…
2019 Oct.