This looked a standard, normal castella.
As you may know, castella is a baked soft texture cake that is usually made from flour, eggs and sugar.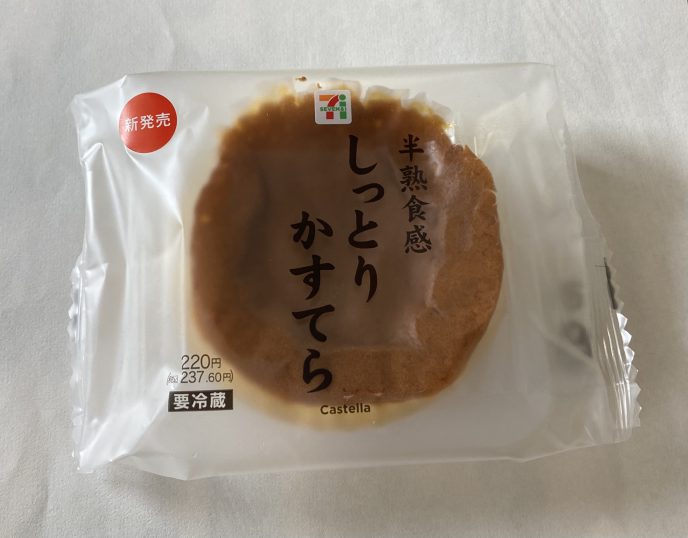 It didn't look that fascinated to me but tasted really good!
Taste
★★★★★
So good!
The dough was really moist.
Price
★★★☆☆
200-250 per package.
Calorie
★★★☆☆
203kcal per stick.
Easy to get?
★★☆☆☆
I got this at Seven-Eleven, one of the biggest convenience stores in Japan. I'm not sure if I can get this anytime or not. This is one of their new products.
Get again?
★★★★★
Definately!!
The ratings above are completely my personal comments, see here for the details.
The ingredients may be changed in the future so please check yourself when you try it. And the nutritional indication.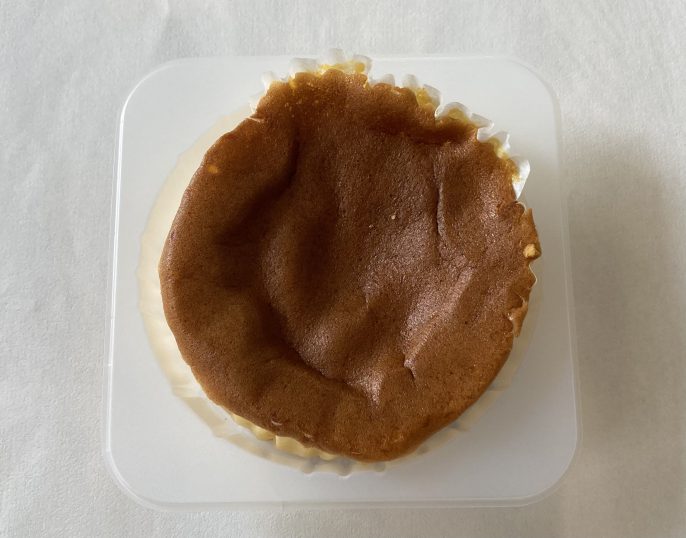 Open the package.
View from above.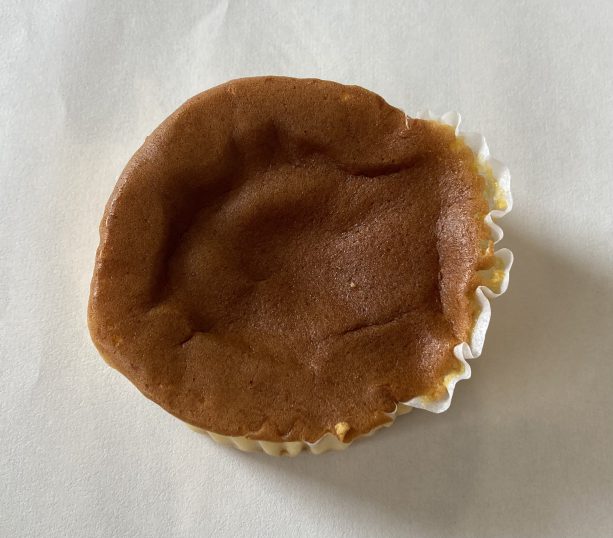 Removed the tray underneath.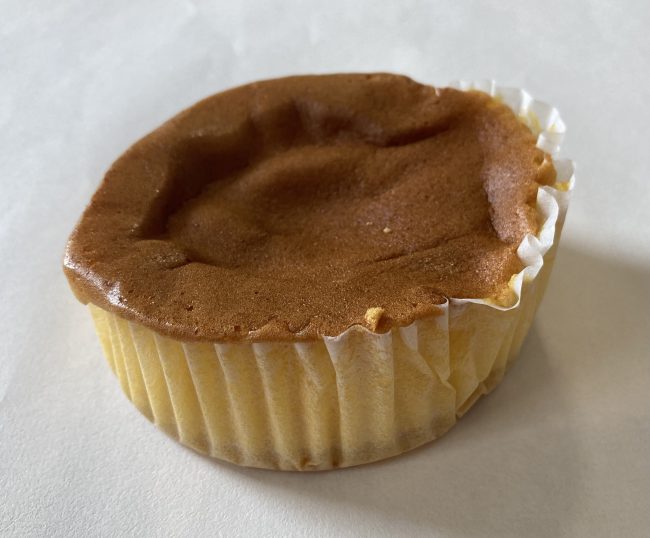 View from a little side.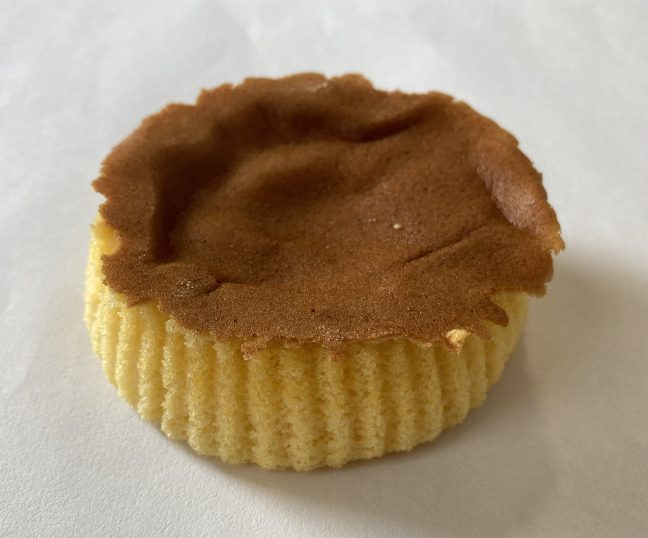 Removed the sheet underneath.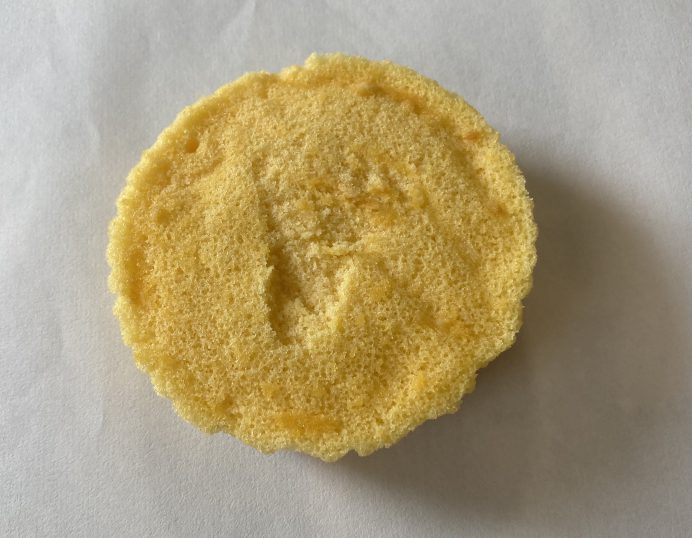 The bottom view.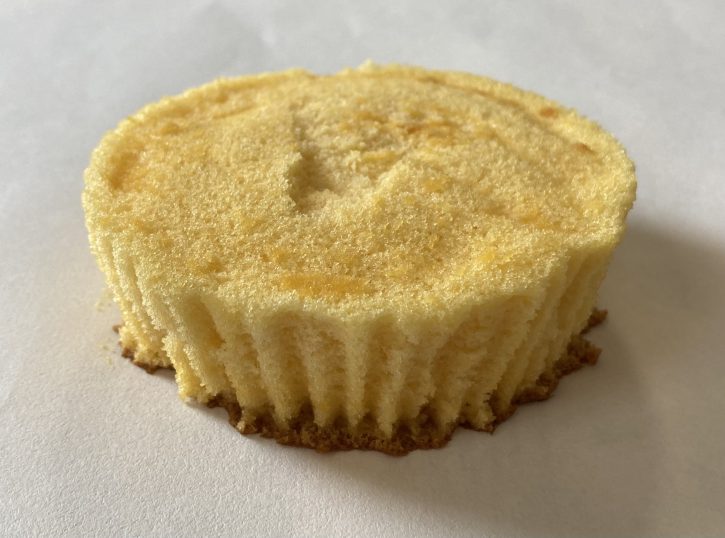 View from a little side.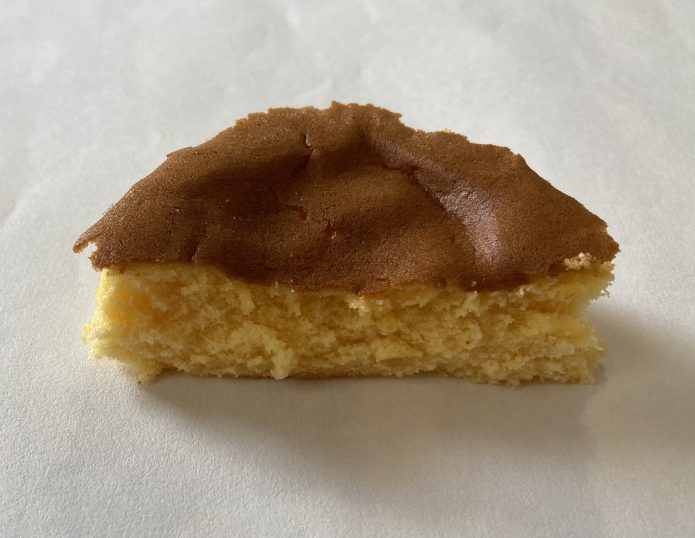 Cut in half.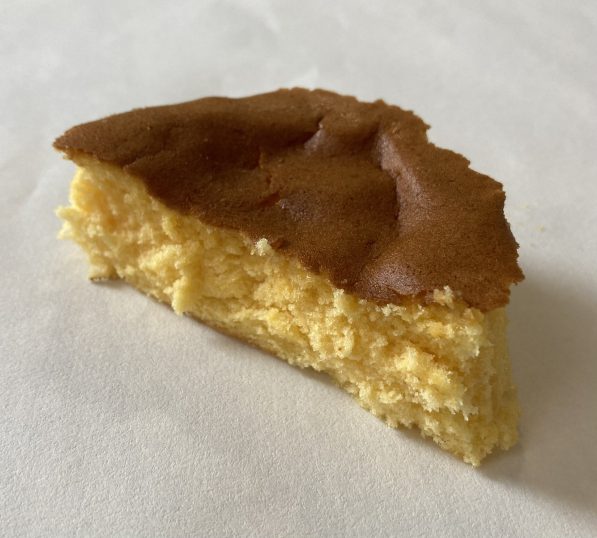 View from a different angle.
2021 Jul.