Sea-vegetable called "hijiki" is one of the most common food in Japan. It's usually served boiled. It's good for your health but some of you may not like it… People say children don't like "hijiki" because of the looks.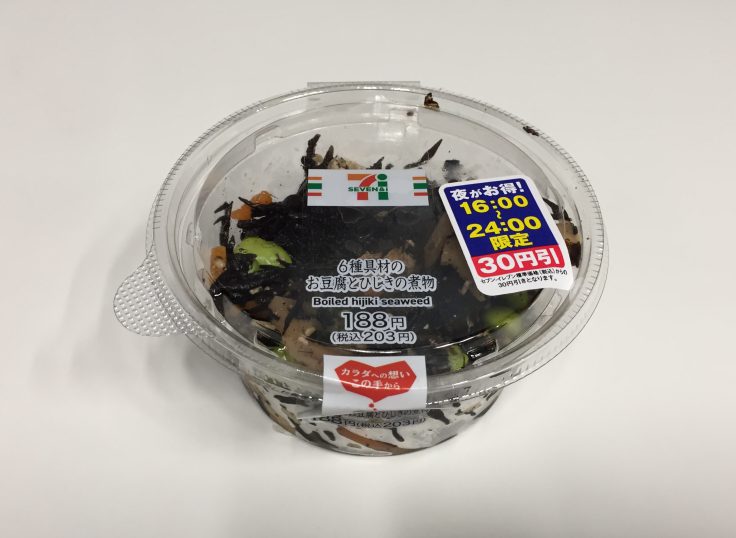 I think the texture may be felt like a bit unique for some people. But I like "hikiji" and this deli so I decided to post this article for some people who may like it.
Taste
★★★★☆
I feel this is a traditional Japanese boiled vegetables deli.
The combination of "hijiki", soybean curd "tofu" and soybean "edamame" is good.
Price
★★★☆☆
Average. Around 200-250 yen.
Calorie
★★★★☆
118 kcal per cup.
Easy to get?
★★★☆☆
I got this at Seven-Eleven, one of the biggest convenience stores in Japan. Usually, convenience stores often change their selling products so I'm not sure if it's easy to get or not…
Get again?
★★★★☆
Probably.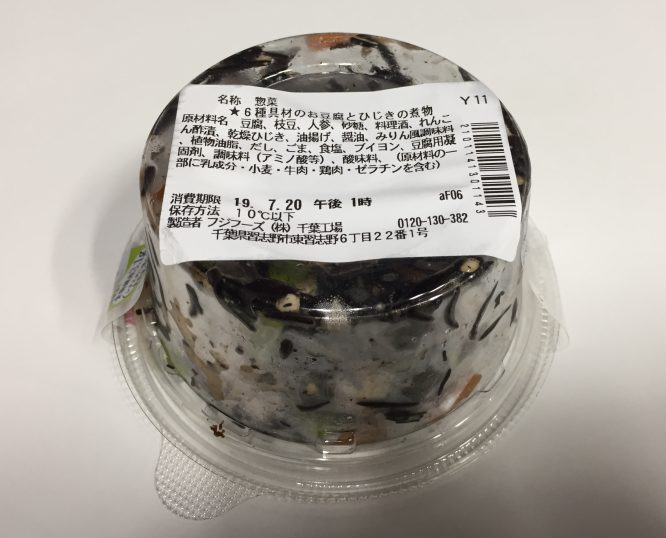 The materials may be changed in the future so please check by yourself when you try it.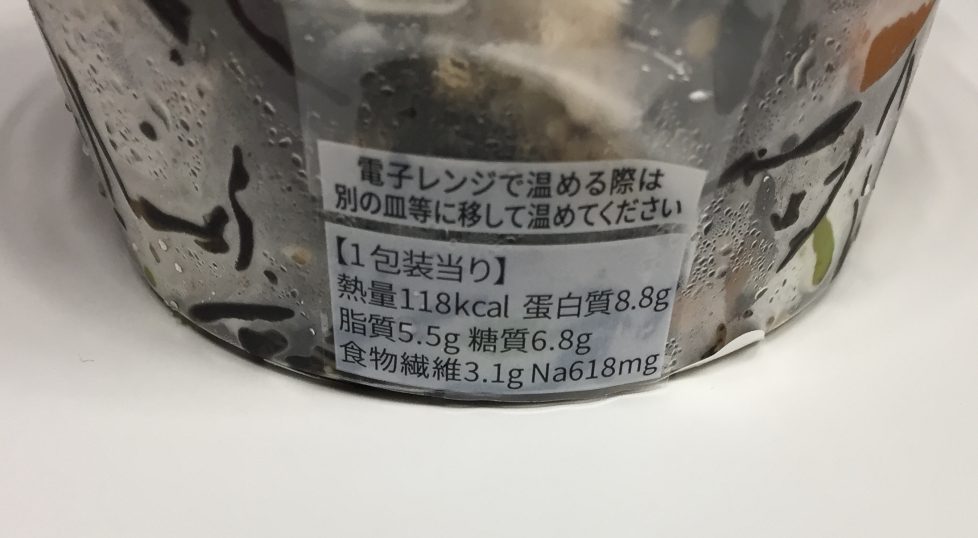 The nutritional indication.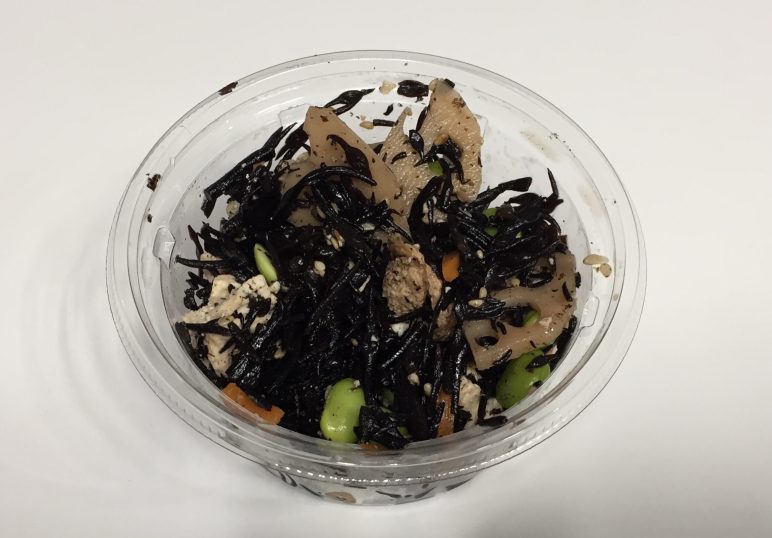 Take off the lid.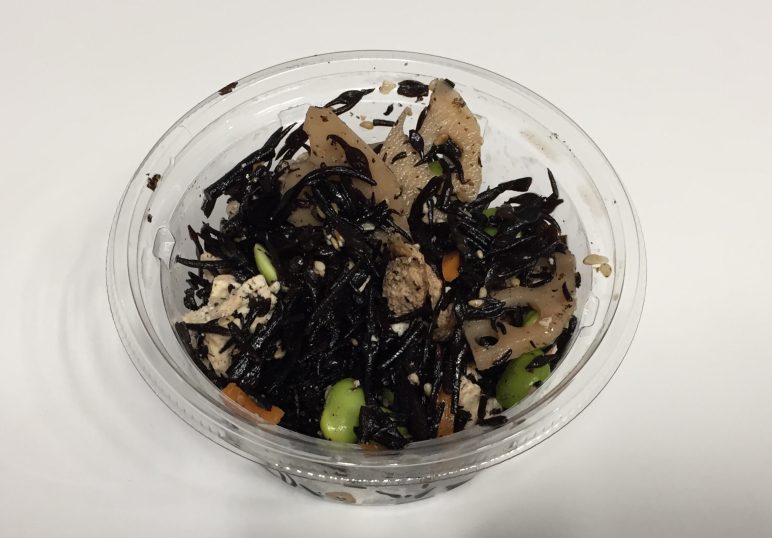 Another view of it.
2019 Jul.