I sometimes get small salad at a convenience store near my company and eat it during my break.
This is one of my favorite "convenience store salad".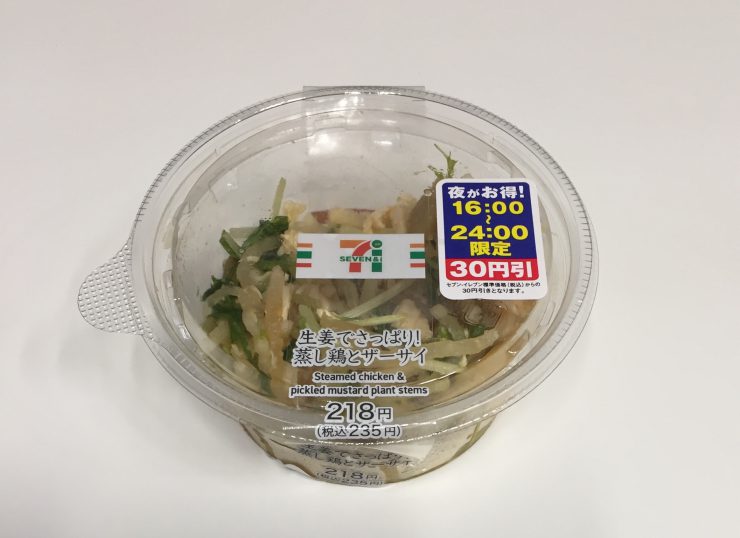 Taste
★★★★☆
I really like ginger and mustard plant pickled so this salad is just for me!
Price
★★★☆☆
235 yen. I understand this price could say "average" but my meal budget is around 300 yen so if I get this I cannot get other things…
Calorie
★★★★★
Only 73 kcal per cup.
I won't get weight!
Easy to get?
★★★☆☆
I got this at Seven-Eleven, one of the biggest convenience store chains in Japan. However, convenience stores launch lots of new product lines quite often so I am not sure how long they sell this deli.
Get again?
★★★★☆
I think so.
The materials may be changed in the future so please check by yourself when you try it.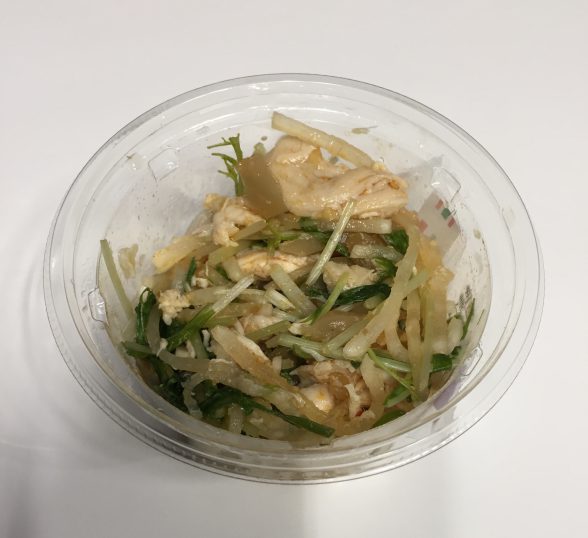 Lid off the cup.
View from above.
2019 Jul.