"Jaga desu yo" is one of the most popular potato snacks in Japan.
"Jaga desu yo" is popular in its natural potato taste.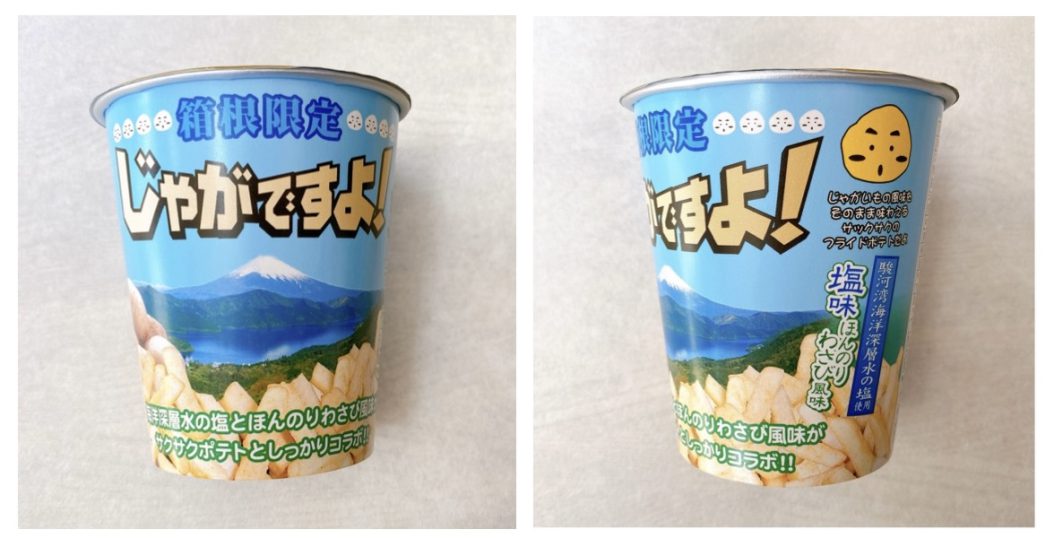 This time, "Jaga desu yo" is flavored with salted wasabi, which is exclusive to the hot spring resort of Hakone.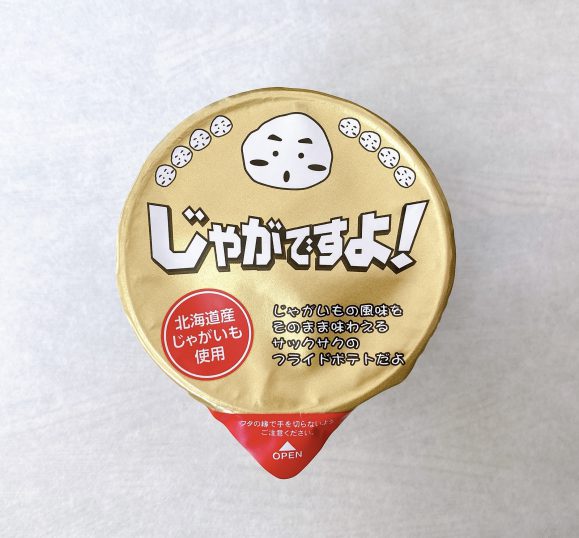 Taste
★★★★★
Good!
I really liked the salt and wasabi flavor!
It was not too spicy so my 7-year-old son was also able to enjoy it!
Price
★★☆☆☆
Around 250-300 yen per cup.
This is a product for souvenirs so more expensive than the regular product line.
Calorie
★★★☆☆
199kcal per cup.
Easy to get?
★★☆☆☆
I got this product when I traveled to a place called Hakone.
I have never seen it near my neighbor.
Get again?
★★★★★
Definitely!
The ratings above are completely my personal comments, see here for the details.
The ingredients may be changed in the future so please check yourself when you try it.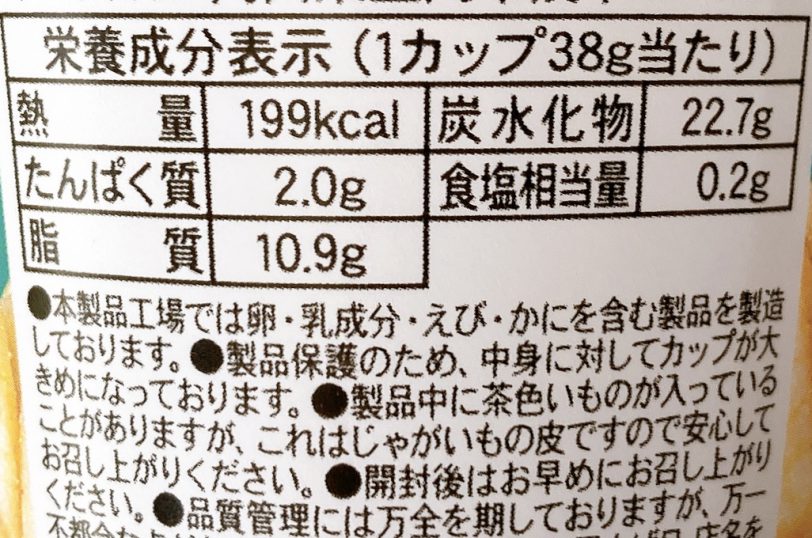 And the nutritional indication.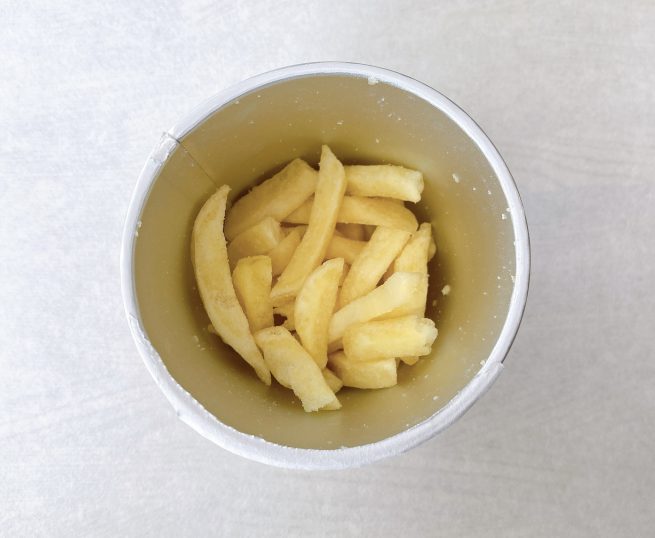 Open the cup.
View from above.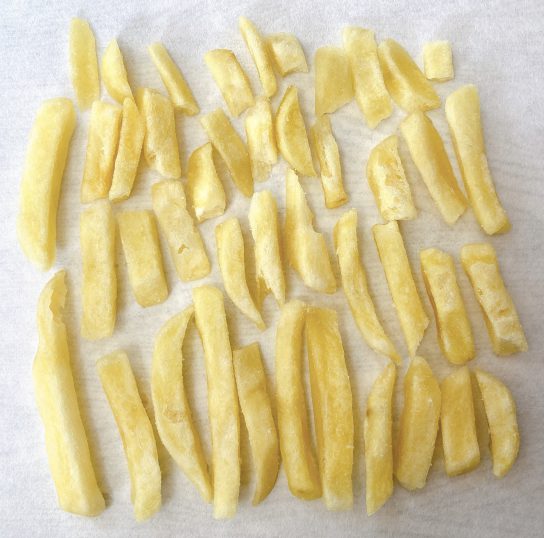 There were more than 30 sticks in a cup.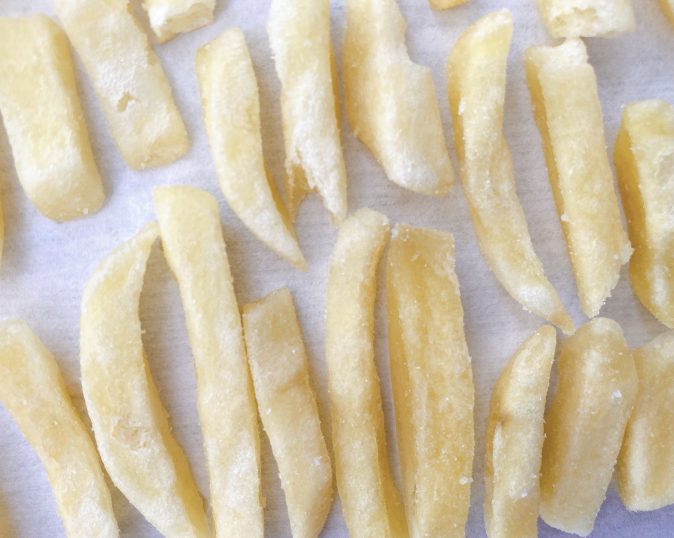 Got close to them.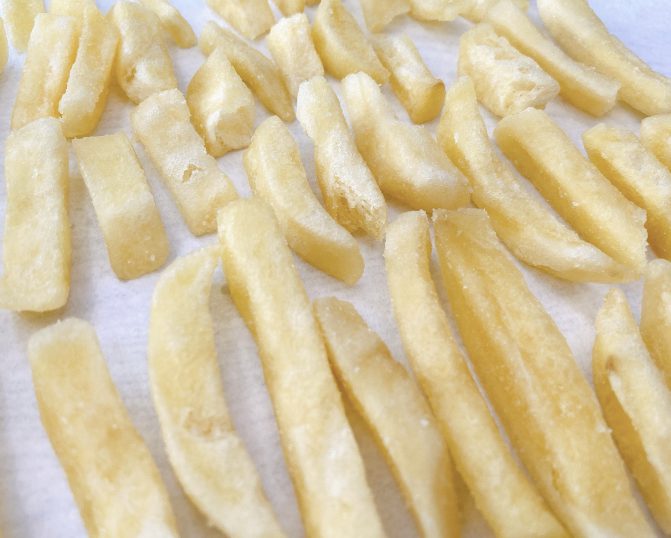 View from a little different angle.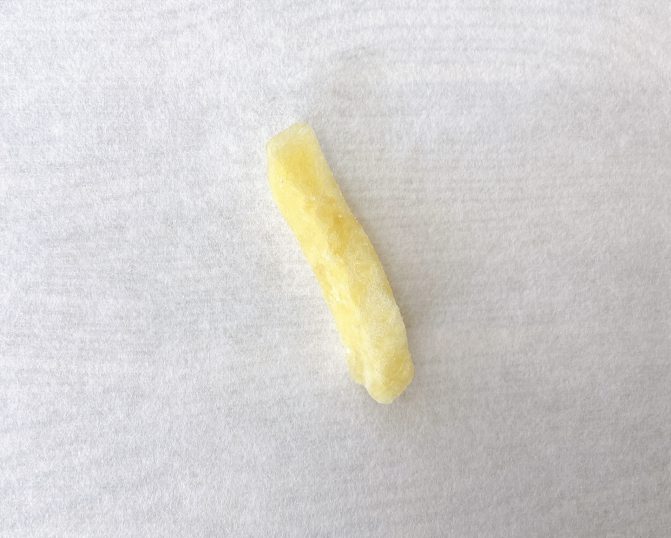 Pick up the one.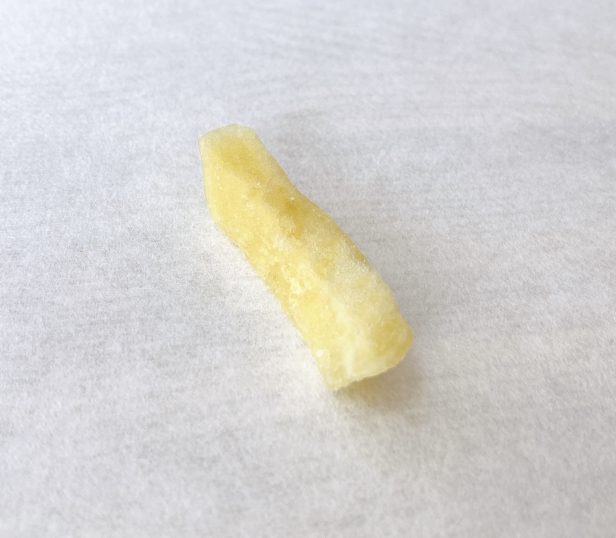 View from a different angle.
2022 Feb.