This product manufacturer Denroku is famous for their beans products.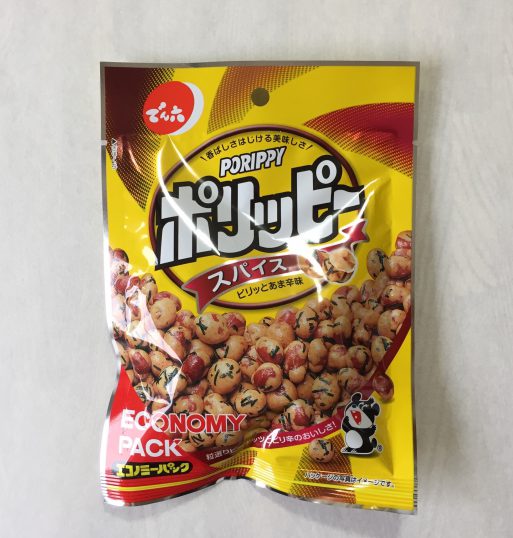 This product is named PORIPPY that is peanut snack. The peanuts are seasoned by some soy source, spice and honey.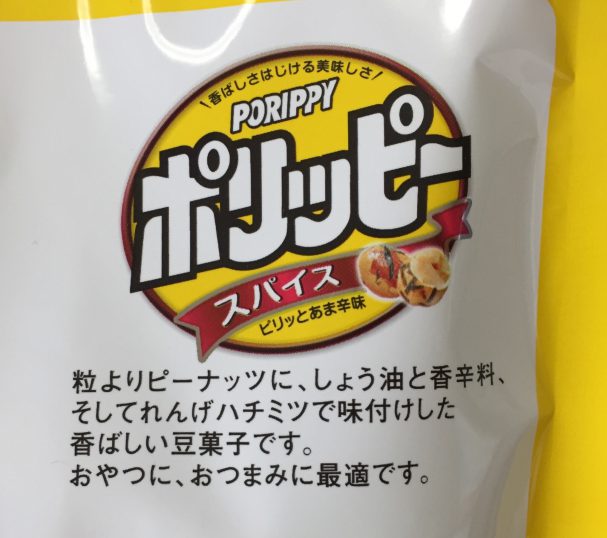 Taste
★★★☆☆
Good as expected.
Crispy and a bit spicy!
Price
★★★★☆
Around 100 yen.
Calorie
★★☆☆☆
406 kcal per package.
Easy to get?
★★★★☆
I got this at Daiso, one of the biggest 100 yen shop chains in Japan. I have also seen it at other supermarkets or convenience stores so it's pretty easy to find it.
Get again?
★★★☆☆
Perhaps.
The ratings above are completely my personal comments, see here for the details.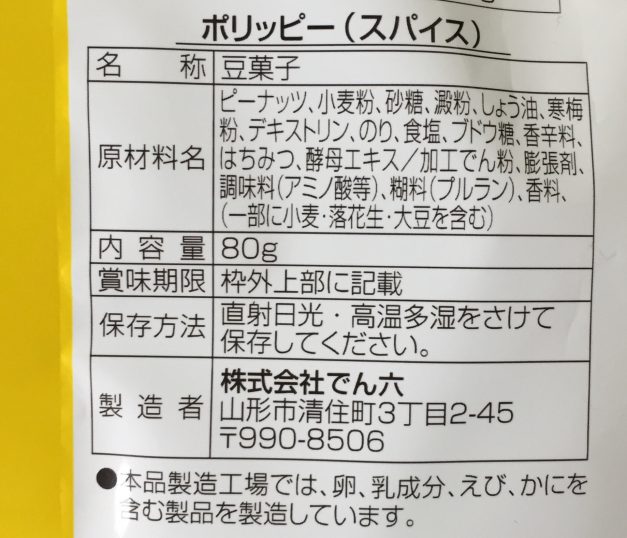 The materials may be changed in the future so please check yourself when you try it.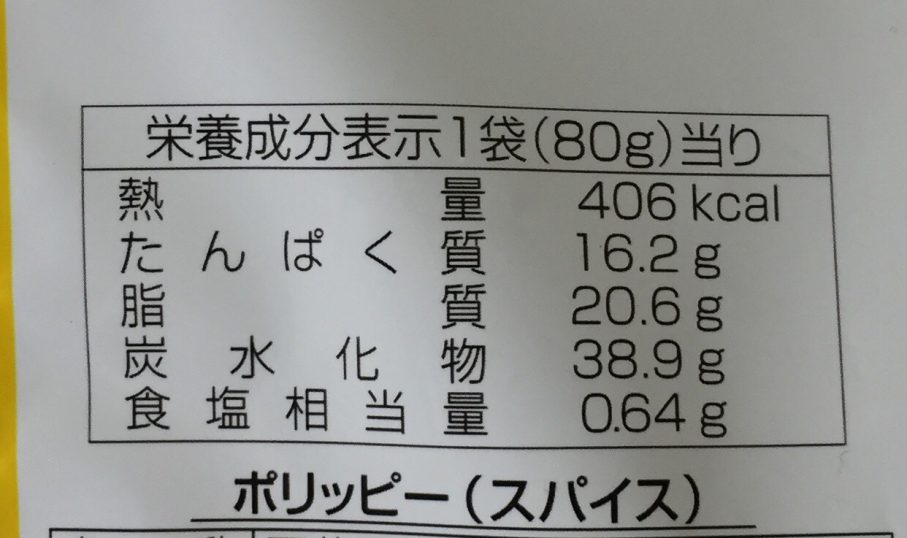 The nutritional indication.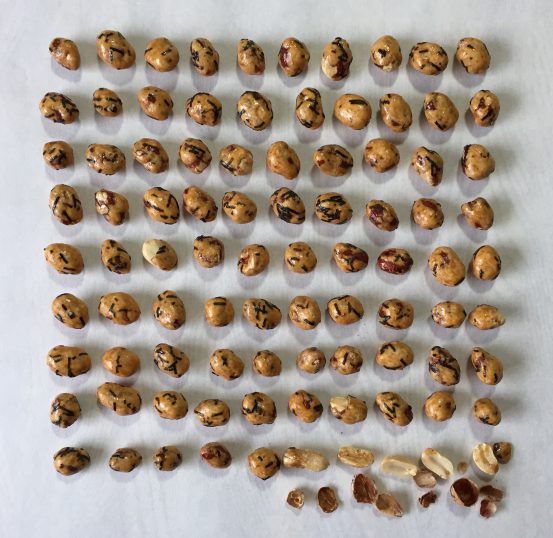 Open the package. There are nearly 100 peanuts in it!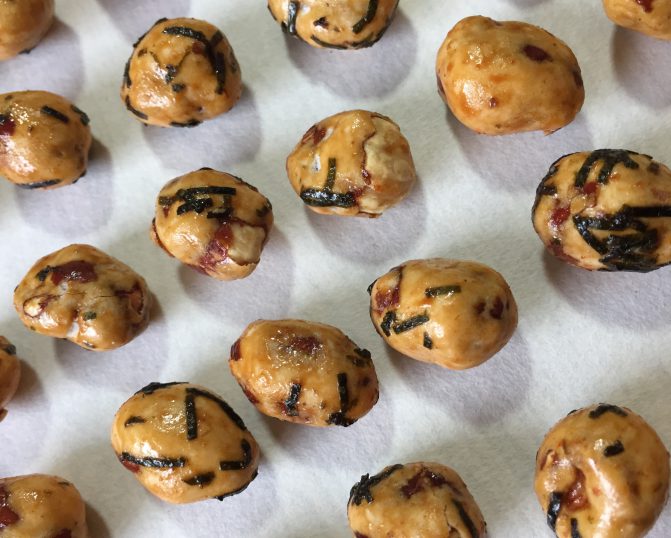 Close to them. The small long black pieces are "nori", a kind of sea vegetable.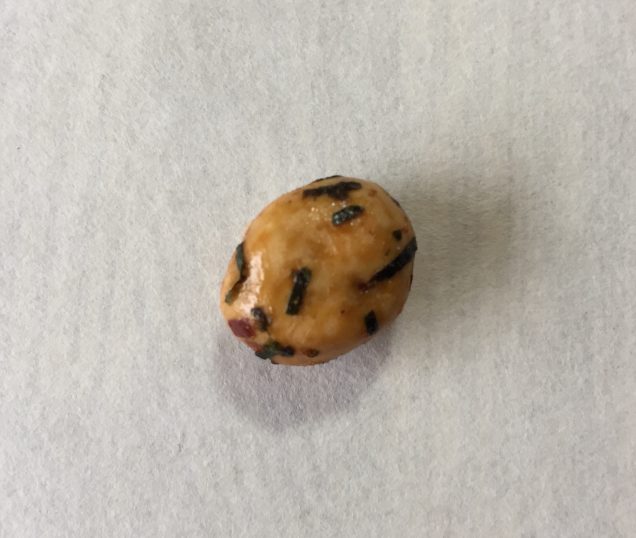 Pick up one.
2019 Nov.