This is one of popular "otsumami" that is a finger food goes well with beer, sake or wine.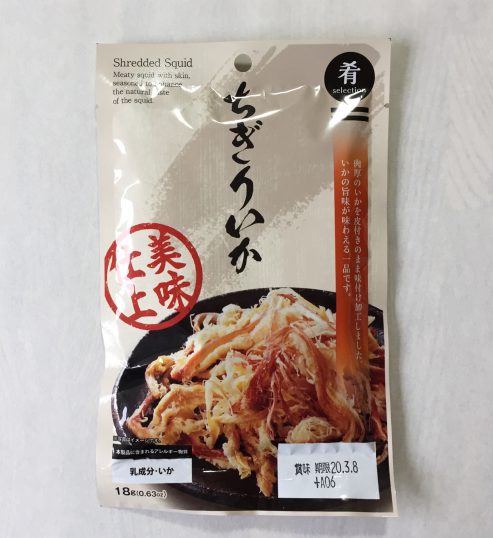 It's also a good snack for those who don't drink. I used to have it when I was a child.
Taste
★★★★☆
This squid snack has a good texture so we need to chew a lot.
Price
★★★☆☆
Around 100 yen.
Calorie
★★★★☆
288 kcal per 100g.
So about 50 kcal per package.
Easy to get?
★★★★★
I got this at Daiso, one of the biggest 100 yen shop chains in Japan. Lots of manufacturers make this product and actually I cannot recognize the difference…so you can easily find similar products at almost anywhere.
Get again?
★★★★★
I have got this many times until now.
The ratings above are completely my personal comments, see here for the details.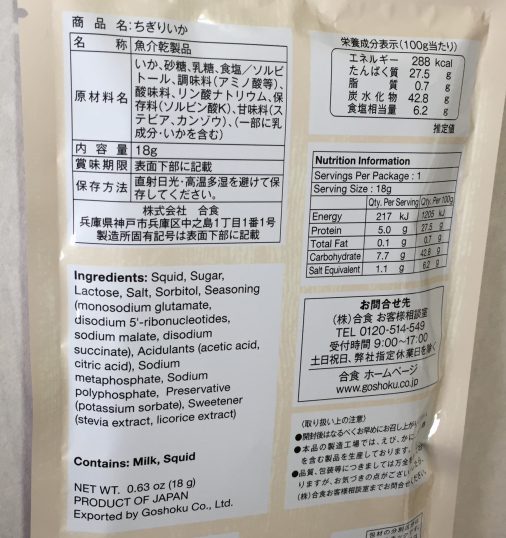 The materials may be changed in the future so please check yourself when you try it.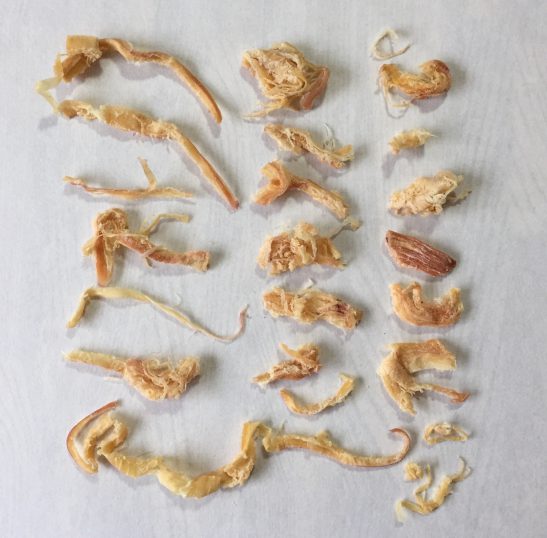 Open the package.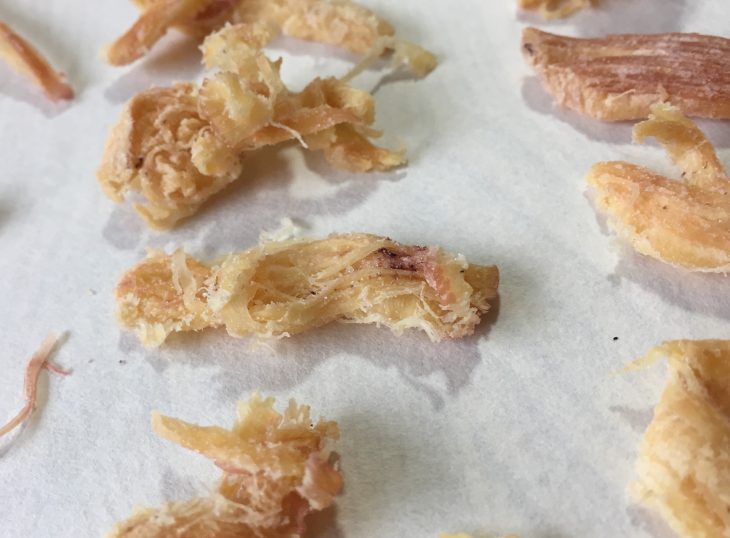 Close to them.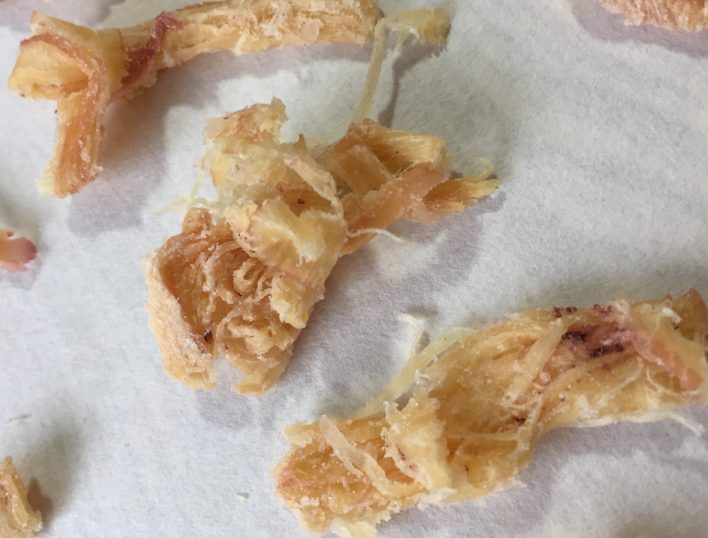 Close to them more.
2019 Nov.