I have heard that lots of international people don't like "nori", sea vegetable. So you might not like this product but I think most of Japanese love "nori"!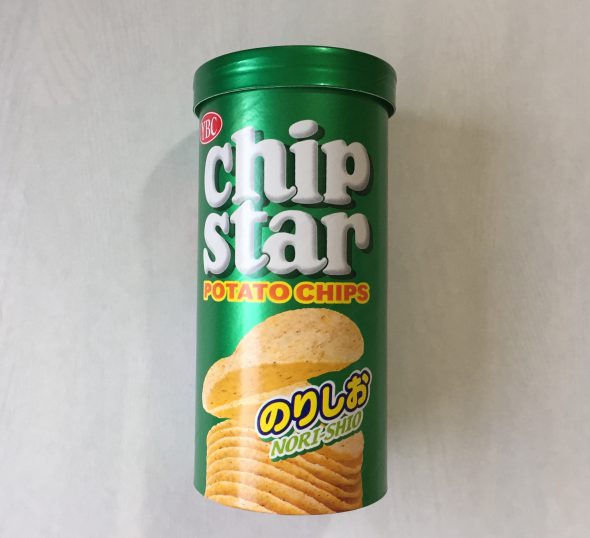 "Chipstar" is a potato chips product brand name from a manufacturer YBC.
Taste
★★★☆☆
Good "nori" taste and smell!
Price
★★★☆☆
Around 100 yen.
Calorie
★★★☆☆
113 kcal per individual package.
Easy to get?
★★★★☆
I got this at AEON, one of the biggest supermarkets in Japan. I have also seen it some other stores so I think it's pretty easy to find it.
Get again?
★★★★☆
Probably. I have already got it several times.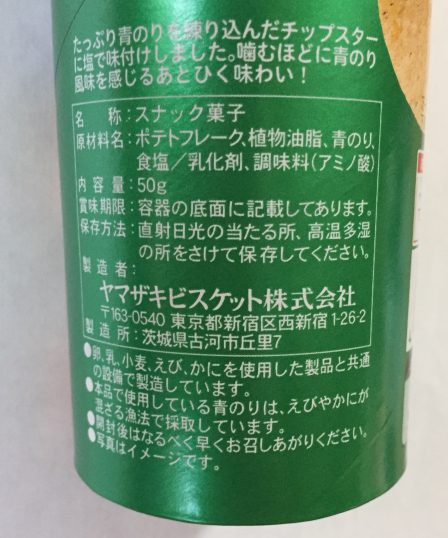 The materials may be changed in the future so please check yourself when you try it.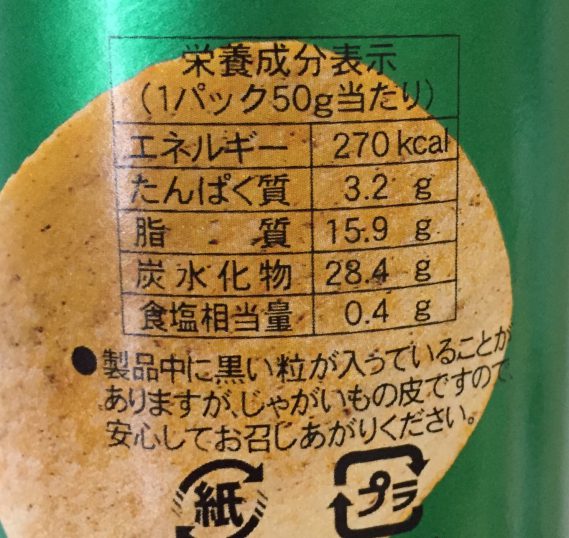 The nutritional indication.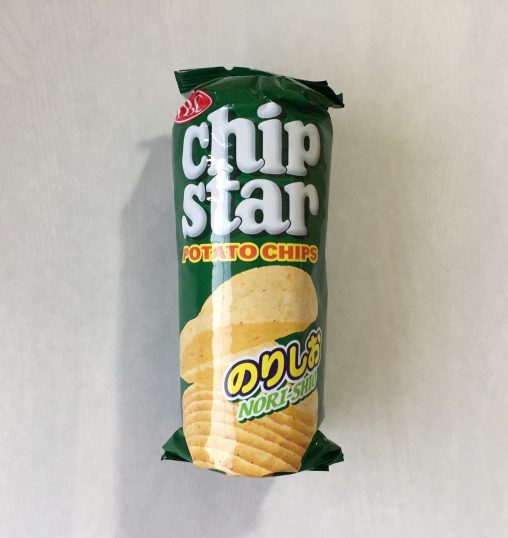 Open the outer package.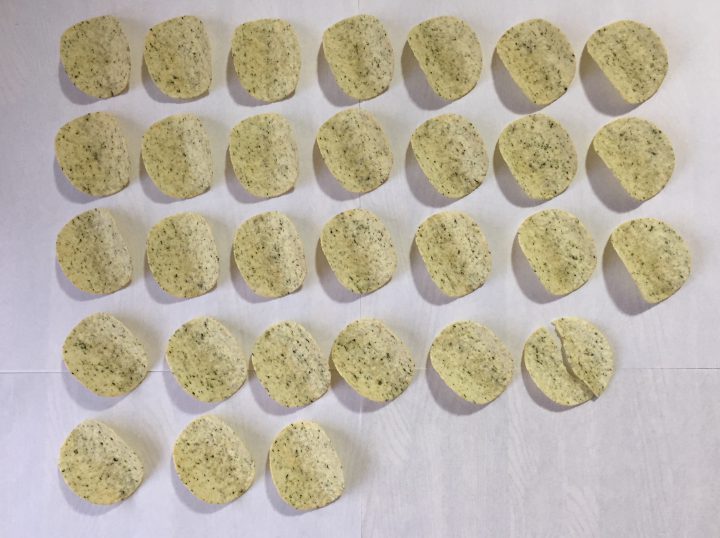 There are 30 chips in a package in my case.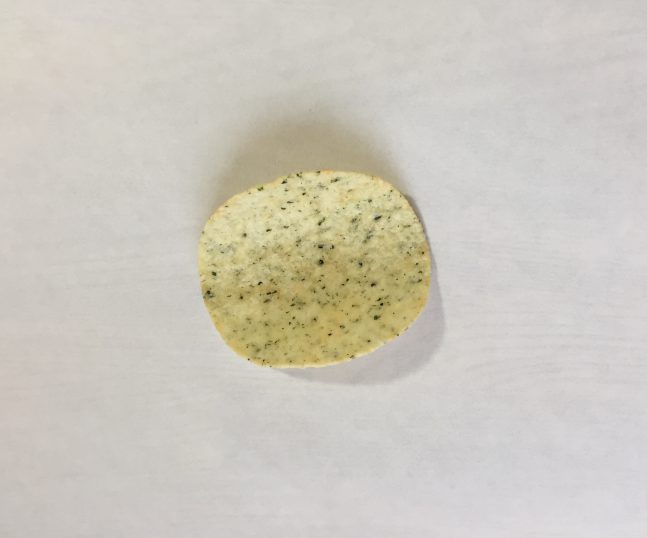 Pick up one. View from above.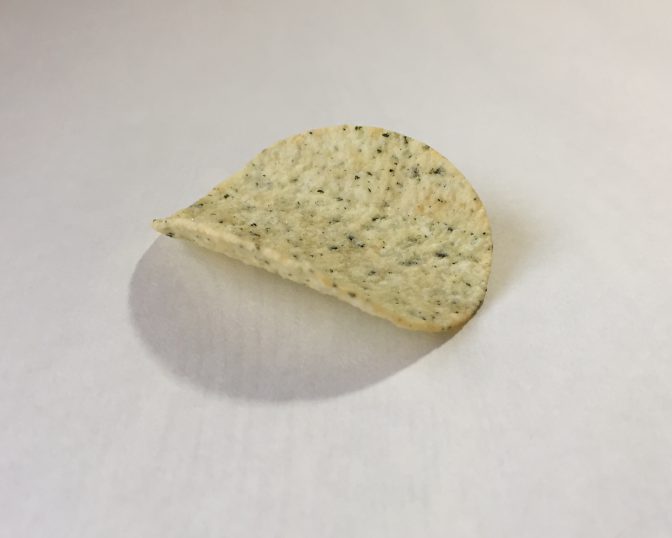 View from a bit side.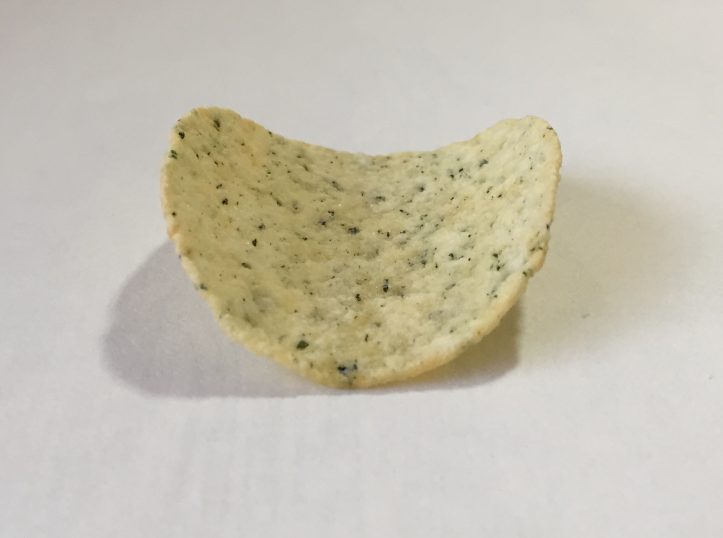 View from a different angle.
2019 Nov.