"Koikeya" is famous for its potato chips products especially "Kara-mucho" brand. This is one of "xx-mucho" series product and the name is "pepper-mucho".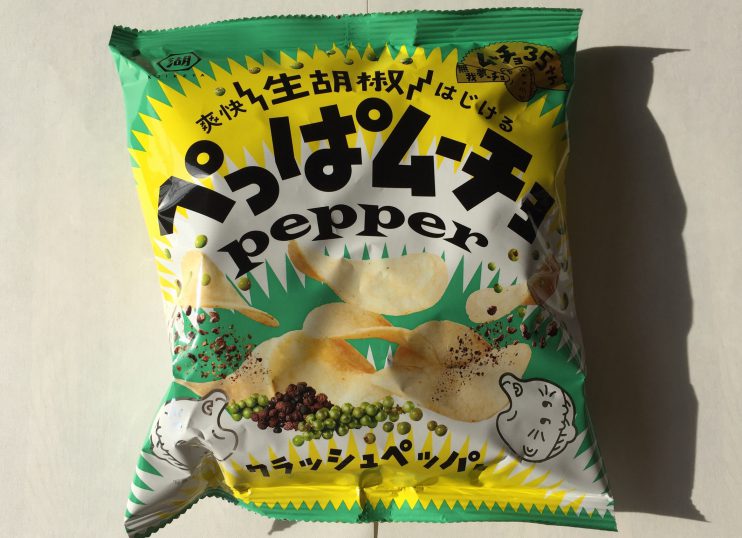 As you can see on the package, "pepper-mucho" is featuring fresh green peppers.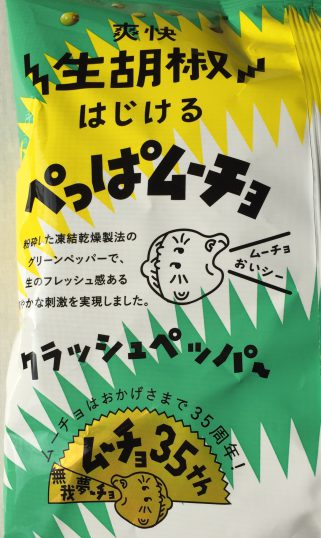 Taste
★★★★☆
Pretty spicy as I expected!
Good aroma of fresh green peppers.
Price
★★★☆☆
Around 70-100 yen.
Calorie
★★★☆☆
309 kcal per package (55g).
Easy to get?
★★★☆☆
I got this at AEON, one of the biggest supermarkets in Japan. I think this flavor has been released recently so I'm not sure if this will be a "standard" and be able to get anytime.
Get again?
★★★★★
Definitely. I already got it twice.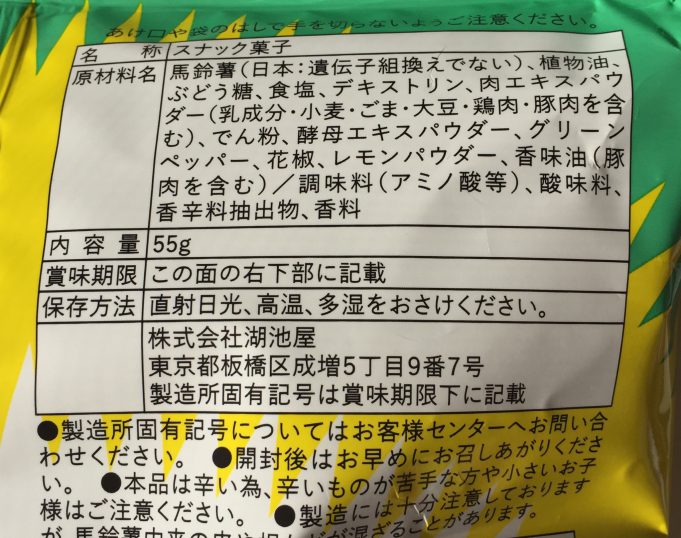 The materials may be changed in the future so please check yourself when you try it.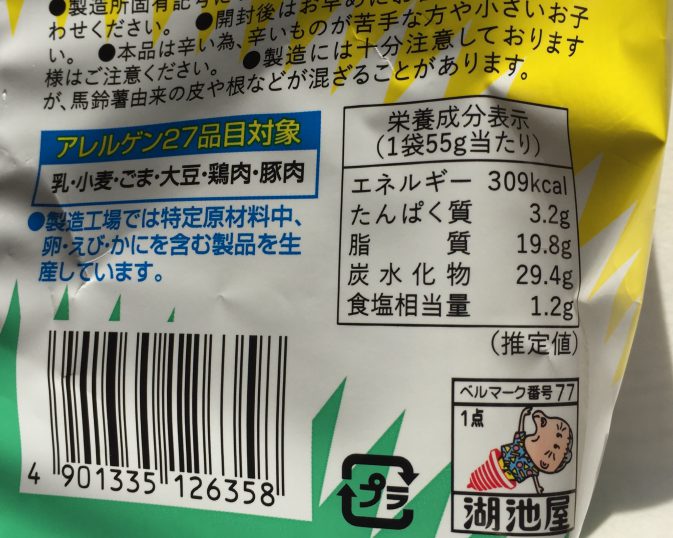 The nutritional indication.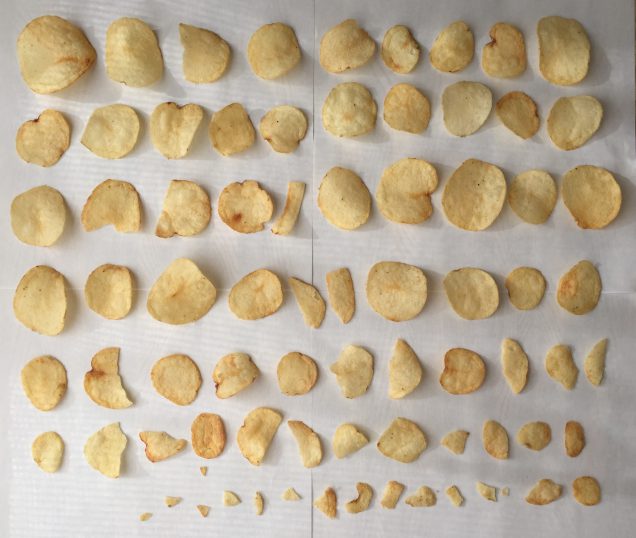 Open the outer package.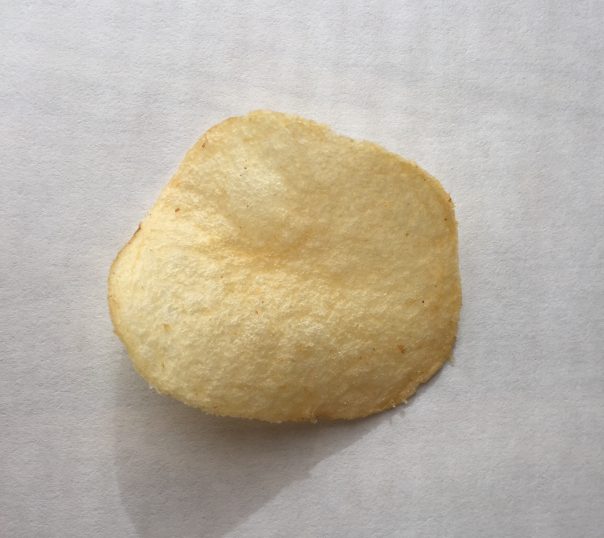 Pick up one. View from above.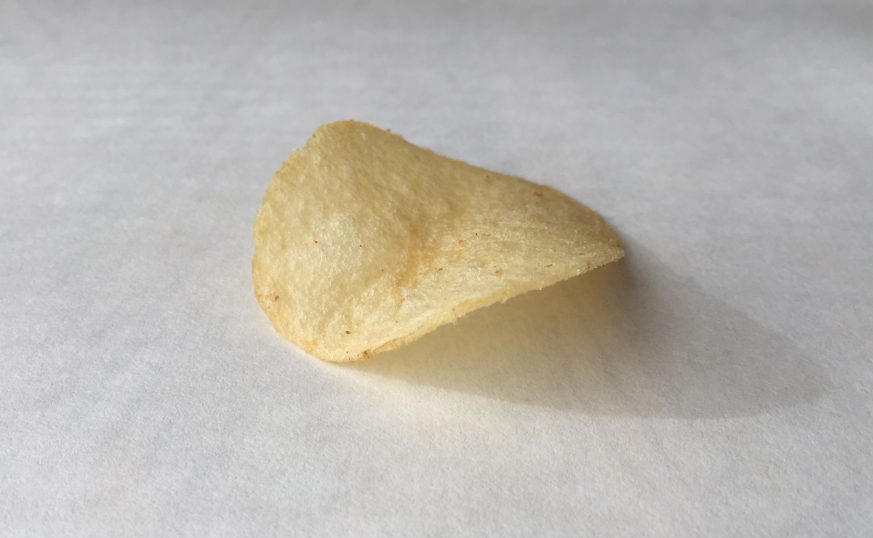 View from a bit side.
2019 Oct.