I think this product is one of the best salt & lemon flavored snacks I had this year!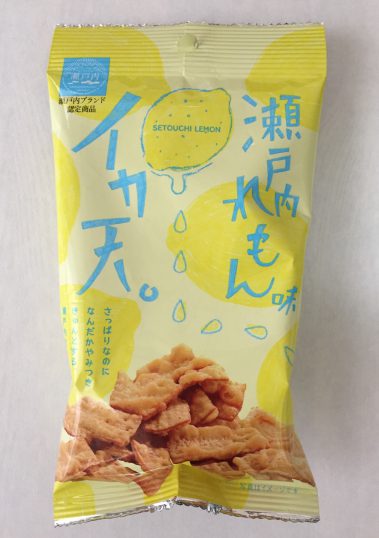 Salt & lemon flavored is a kind of boom in Japan recently but some of those products are not that good match with the flavor.
Taste
★★★★☆
Squid tempura snacks has been popular with beer for a long time. They are called as "Ika-ten". But salt & lemon flavored is quite new. It's very refreshing!
Price
★★★★☆
Average. Around 150 yen.
Calorie
★★★☆☆
490kcal per 100g.
33g per package so about 165kcal per package.
Easy to get?
★★★★☆
I got this at NewDays, a convenience store chain that is usually located in or near train stations. I have seen it at some other supermarkets or convenience stores so you'll also find it easily.
Get again?
★★★★☆
Perhaps.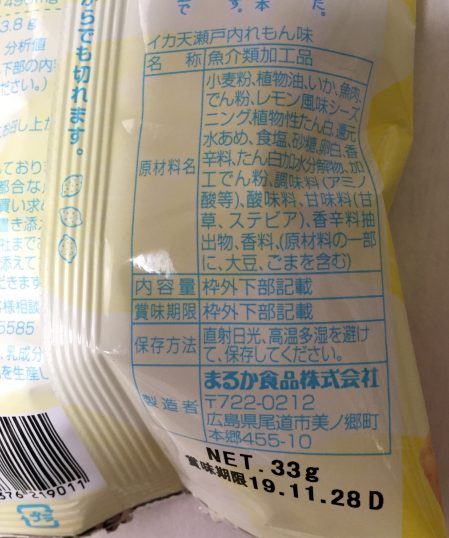 The materials may be changed in the future so please check by yourself when you try it.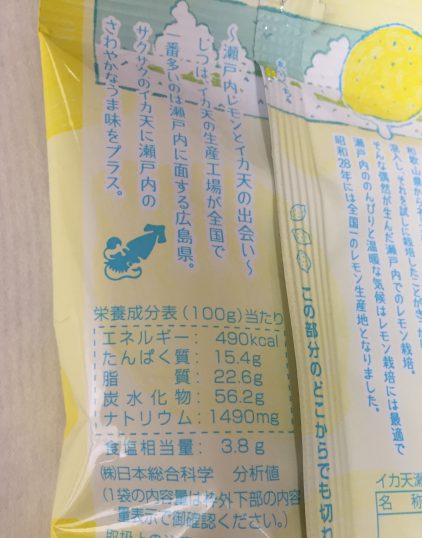 The nutritional indication.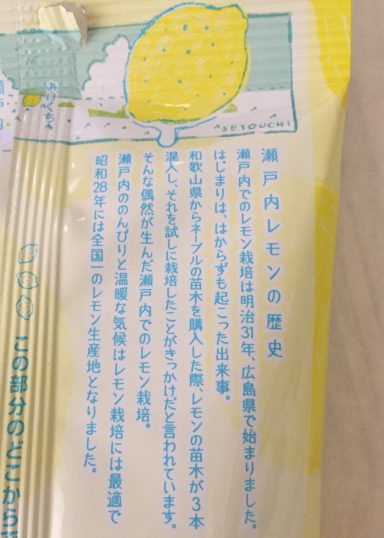 In the package, there's an explanation about Setouchi lemon. Setouchi is southwest of Japan surrounded by sea and has mild & warm climate that is good for growing lemon. Setouchi sounds very peace and quiet to me.
Open the package.
There are about 30 pieces in it.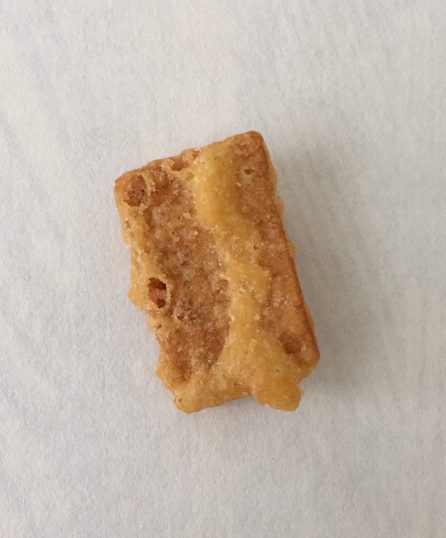 Pick up one. View from above.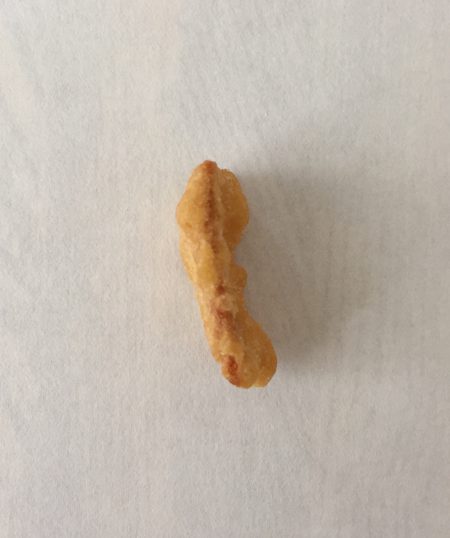 View from the side.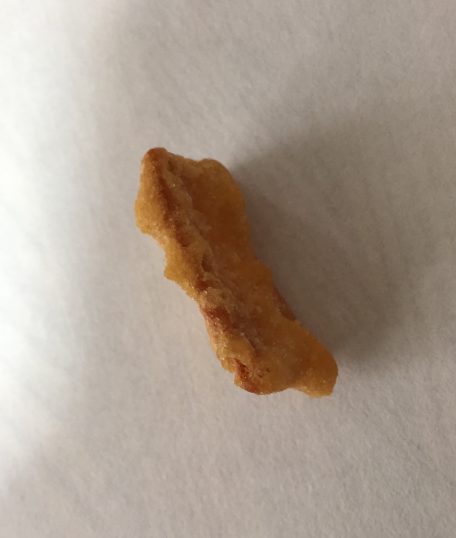 View from a bit side.
2019 Sep.