"Jagarico" is one of the most popular items from a snacks manufacturer "Calbee". "Calbee" is famous for its potato based snacks such as potato chips.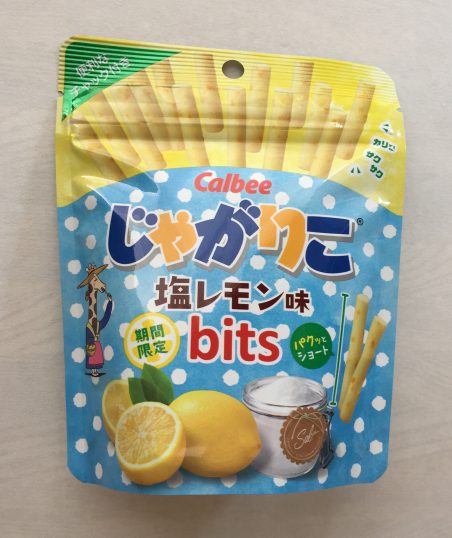 There are lots of different flavors of "Jagarico".
This one has a flavor of "salt & lemon". "Salt & lemon" flavor is a kind of boom now here in Japan. I have no idea why…
Taste
★★★★☆
Refreshing! It's much better than I expected!
Price
★★★☆☆
Average. Around 100 yen.
Calorie
★★★☆☆
169 kcal per package.
Easy to get?
★★★☆☆
I got this at AEON, one of the biggest supermarkets in Japan. But the package says it is sold in limited time only.
Get again?
★★★★★
Definitely. Actually, I got this 2 or 3 times already.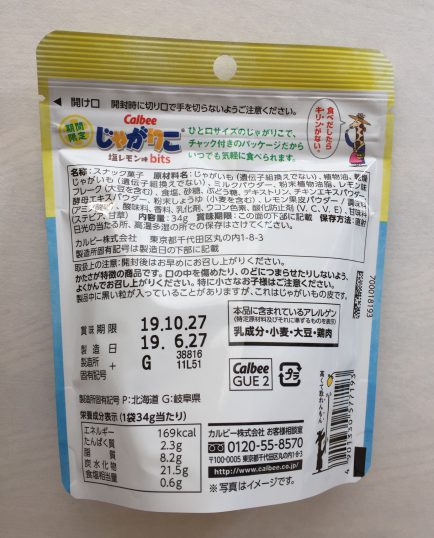 The materials may be changed in the future so please check by yourself when you try it.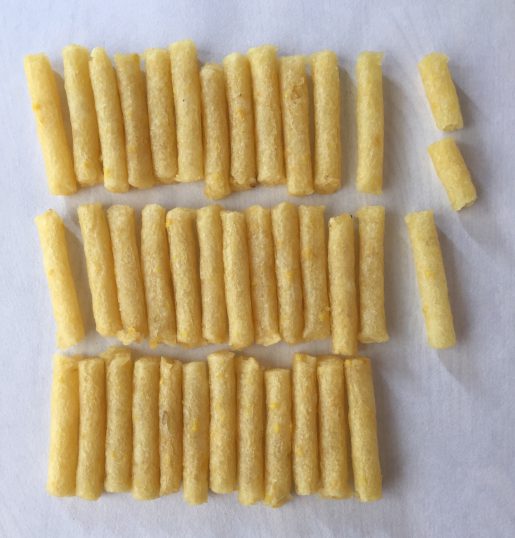 Open the package.
There are more than 36 sticks in it.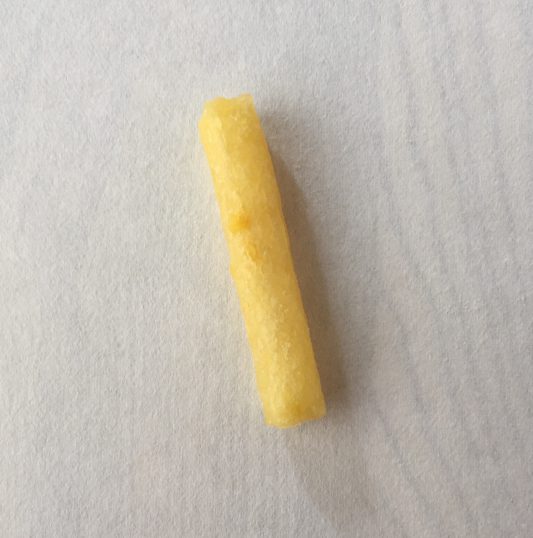 Pick up one.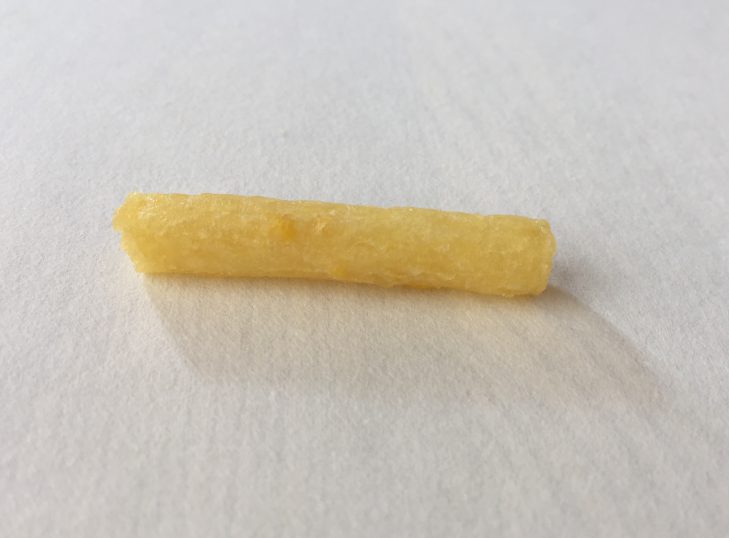 View horizontal.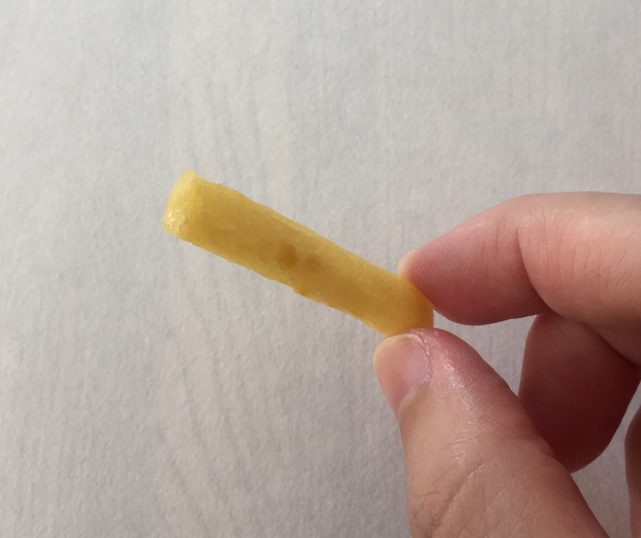 A little bit shorter than standard "jagarico".
2019 Jul.