This is a flour based snack with seafood flavor. It looks nothing special but tastes good!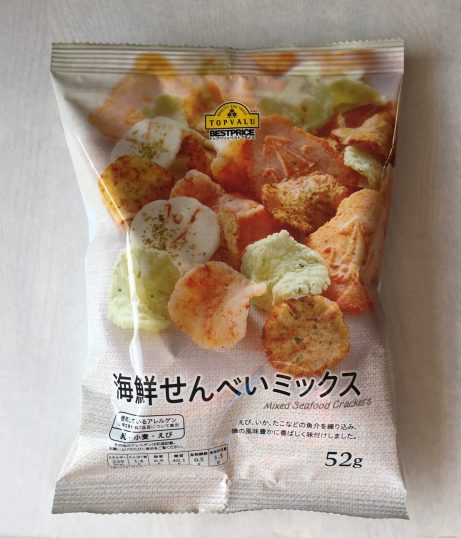 Amazon.com: Online Shopping for Electronics, Apparel, Computers, Books, DVDs & more

Taste
★★★☆☆
Enjoyable five different flavor
crackers at a time!
Price
★★★☆☆
Around 100 yen per bag.
Calorie
★★★☆☆
229 kcal per package.
Easy to get?
★★★☆☆
I got this at Aeon, one of the biggest supermarkets in Japan. You can find similar products at almost anywhere in Japan.
Get again?
★★★☆☆
Perhaps.
The ratings above are completely my personal comments, see here for the details.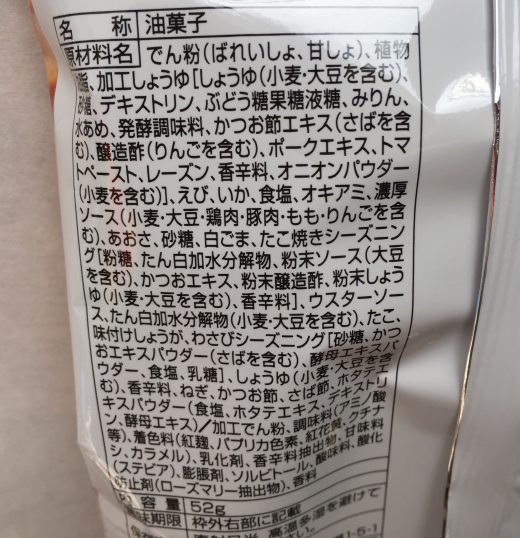 The materials may be changed in the future so please check yourself when you try it.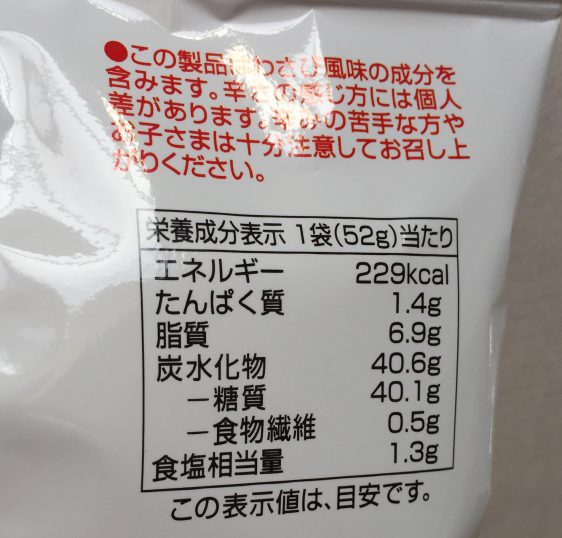 The nutritional indication.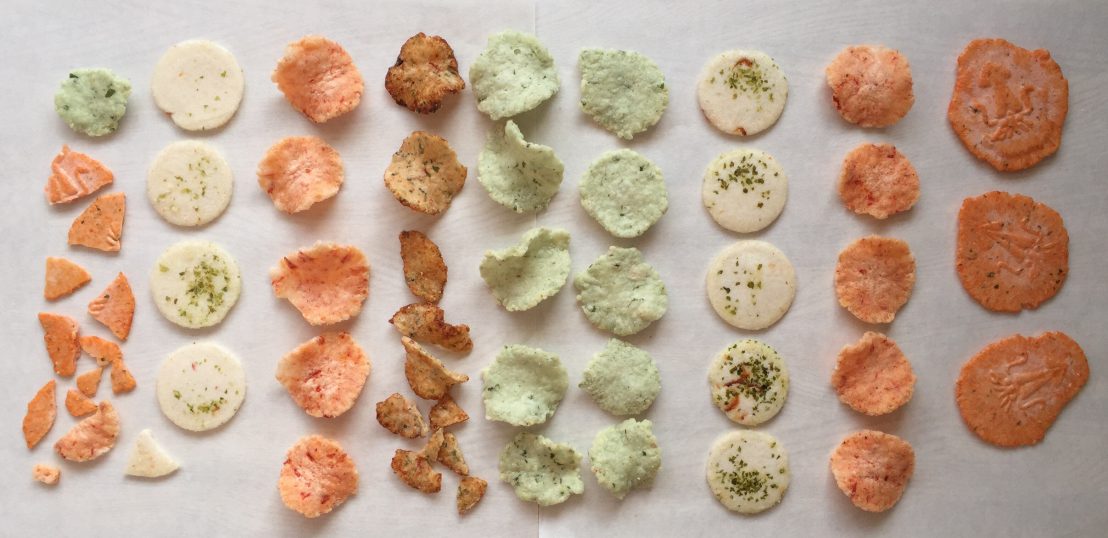 Open the bag. There are five different flavors of crackers in a bag.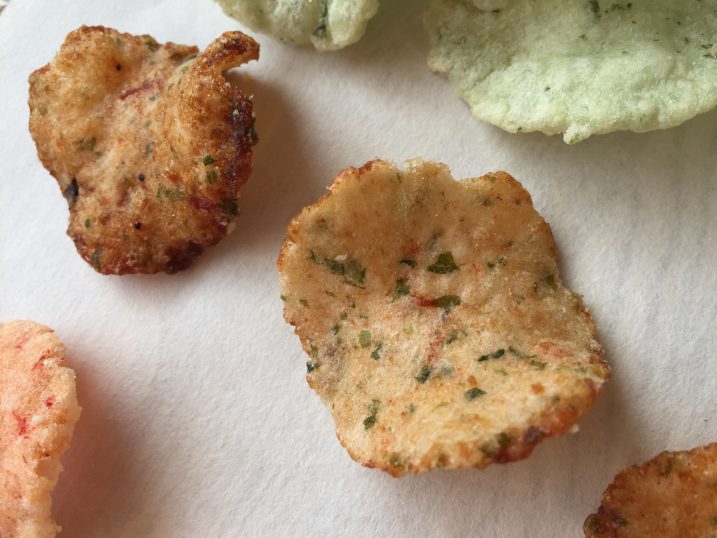 I like this these crackers the best! They taste like Takoyaki flavored.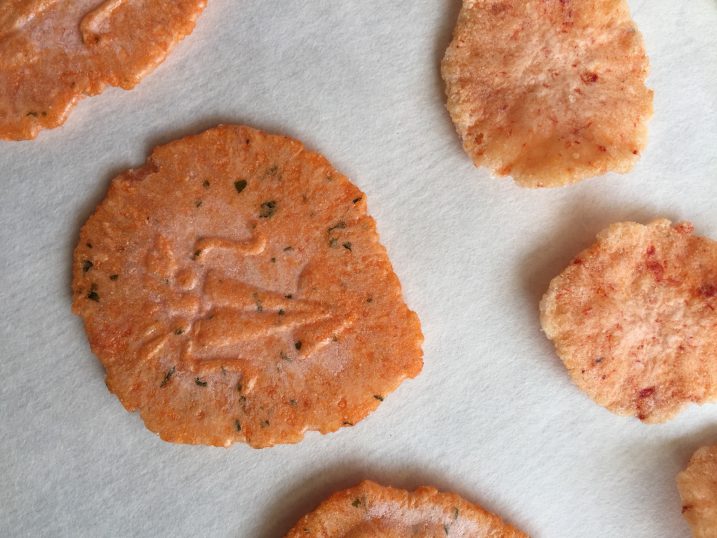 They seem to be squid flavored crackers. They have a little sweetness of MILIN that is one of Japanese traditional condiments made from sake and sugar.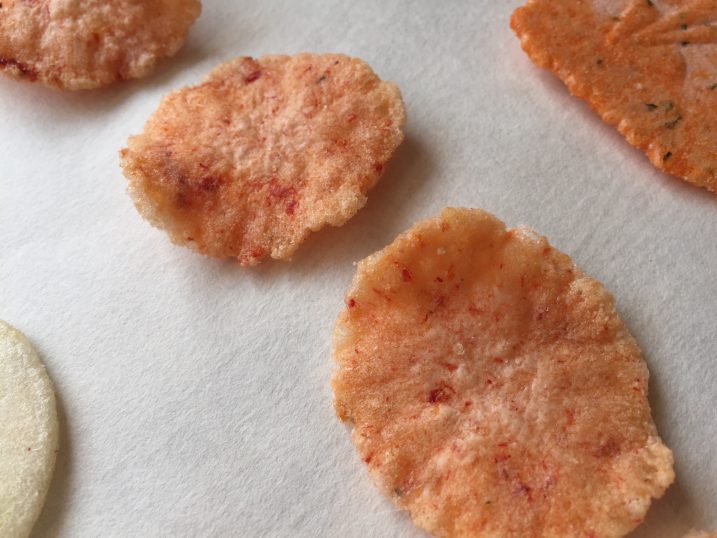 They must be shrimp flavored crackers. They have less sweetness than the ones above. They have a little hard texture.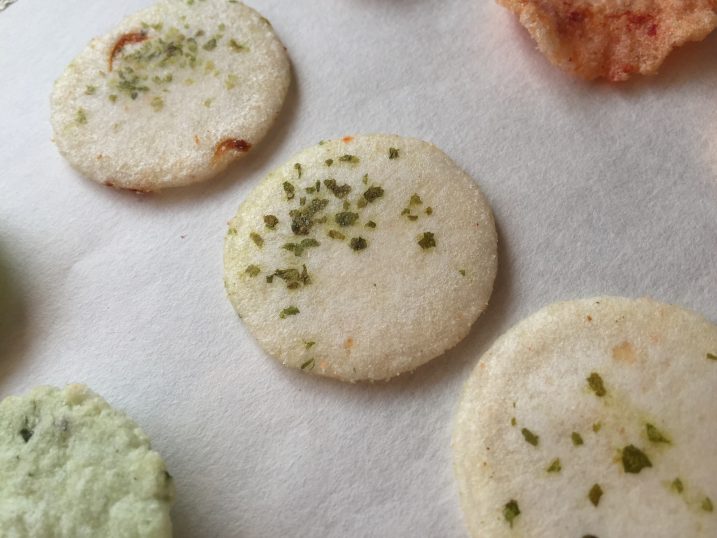 They are soft texture crackers with small shrimps and sea vegetables called NORI.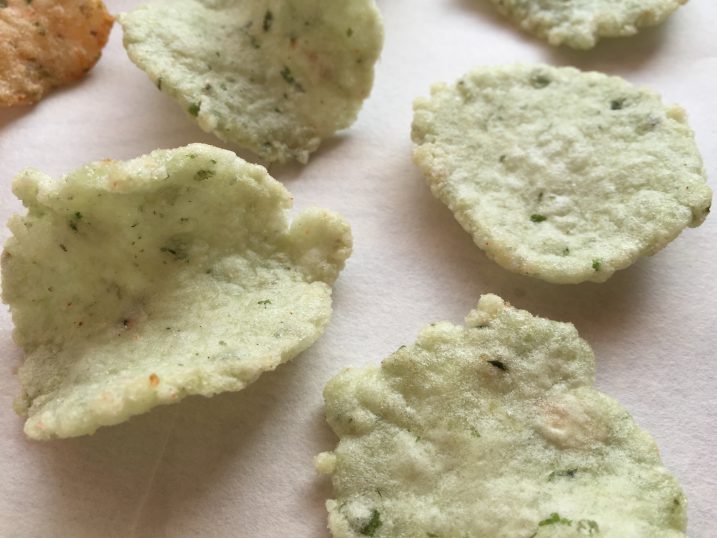 They are WASABI flavored crackers. Pretty spicy.
2020 Jan.
Amazon.com: Online Shopping for Electronics, Apparel, Computers, Books, DVDs & more