"Pote-Long" is a potato snack product from a manufacturer Morinaga. It's usually a savory snack. But this time, potato sticks are covered by some bitter chocolate.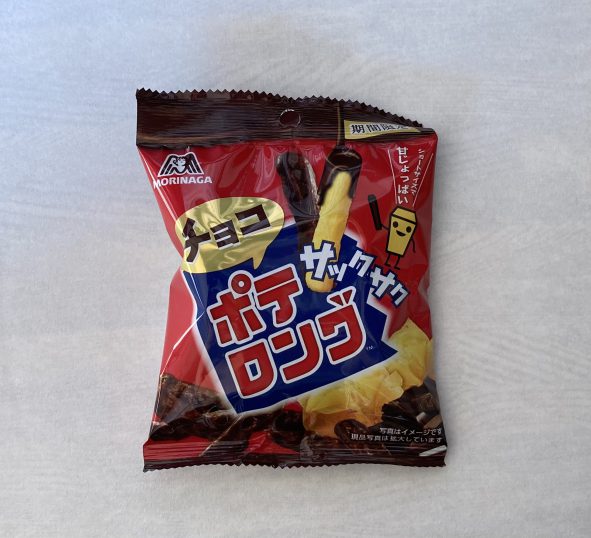 Taste
★★★☆☆
Not bad. But I felt it doesn't have to be "Pote-Long". I would call this product "chocolate snack" rather than "potato snack".
Price
★★★☆☆
Around 100 yen per package.
Calorie
★★★☆☆
180 kcal per package.
Easy to get?
★☆☆☆☆
I got this at Seven-Eleven, one of the biggest convenience stores in Japan.
It's a limited edition and sold in a limited time only.
Get again?
★★★☆☆
Not sure for now.
The ratings above are completely my personal comments, see here for the details.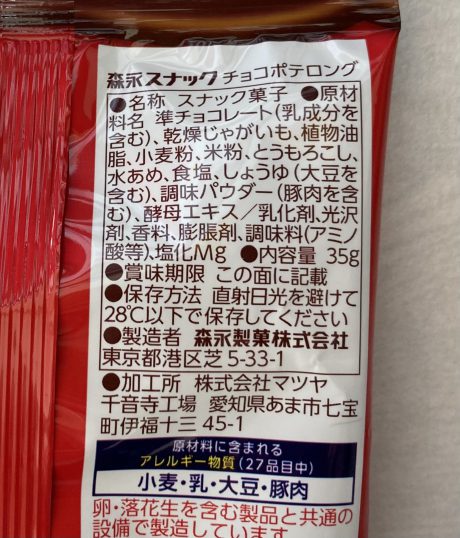 The materials may be changed in the future so please check yourself when you try it.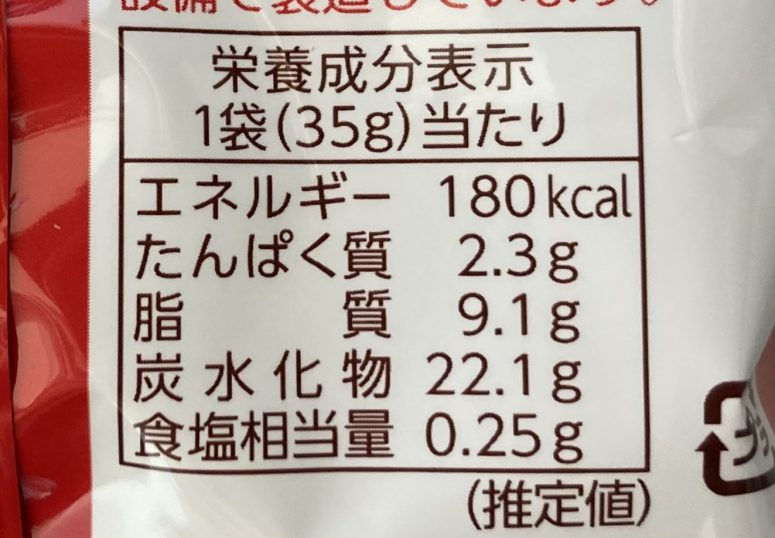 The nutritional indication.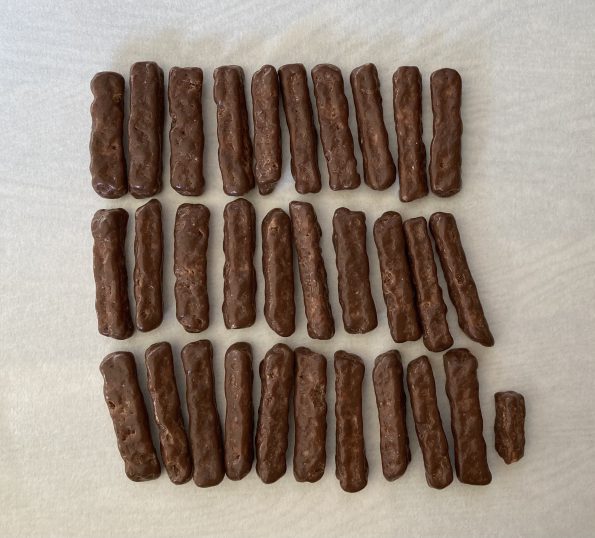 Open the package.
There were about 30 sticks in a package in my case.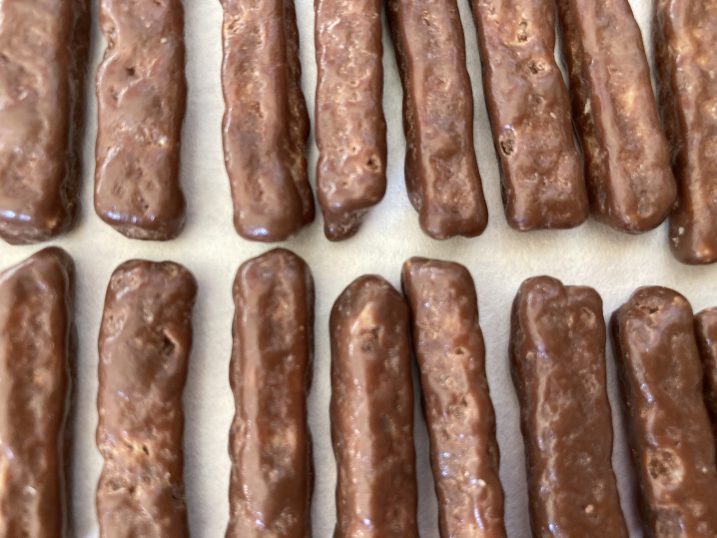 Got close to it.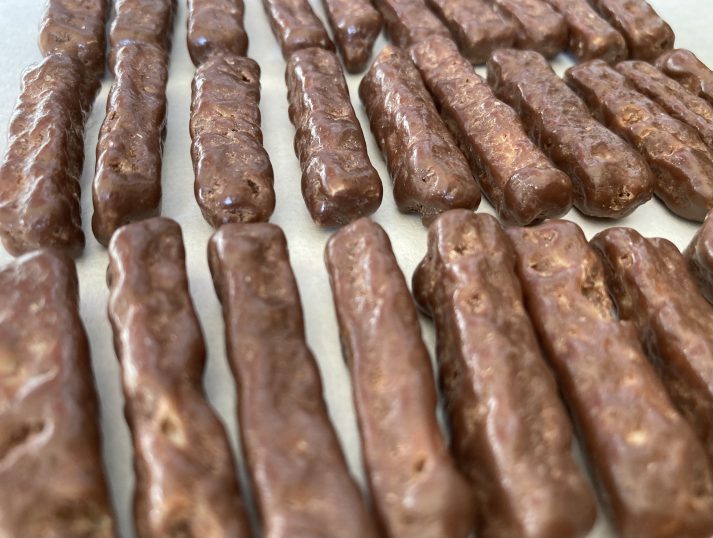 View from a little side.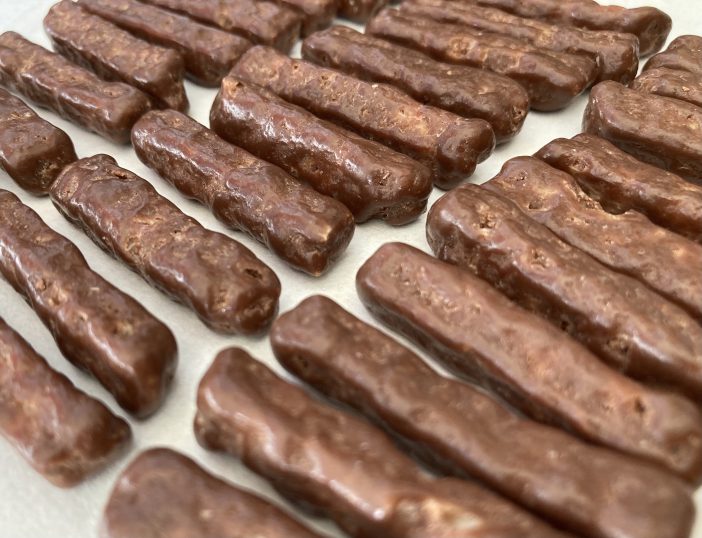 View from a different angle.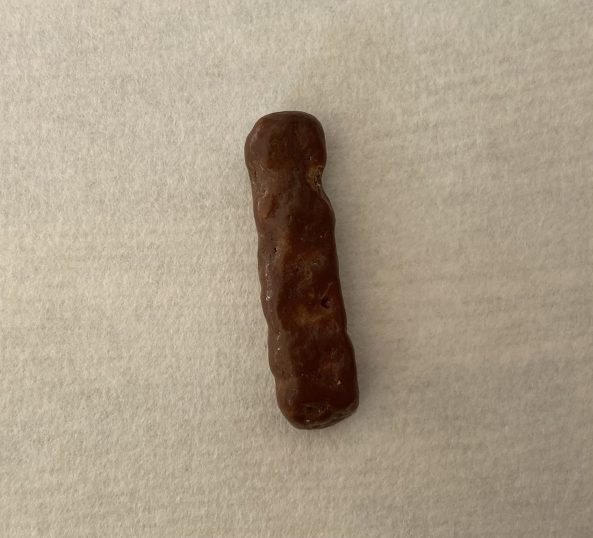 Pick up the one.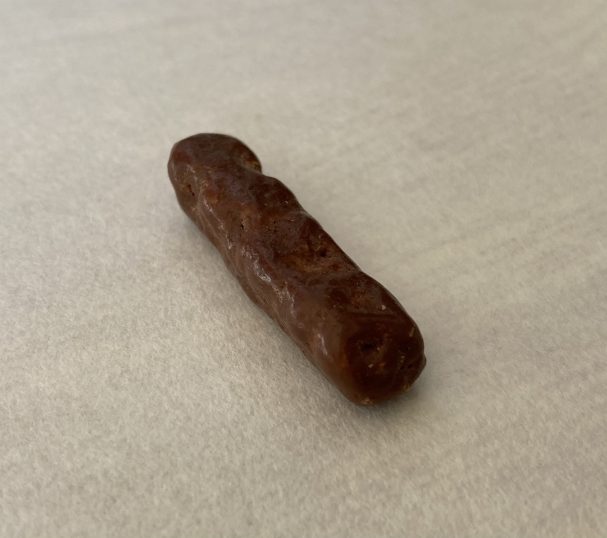 View from a different angle.
2021 Mar.