"galbo" is a chocolate brand name from "Meiji" which is one of the biggest snacks manufacturers in Japan. I could say "galbo" is a chocolate or a cookie.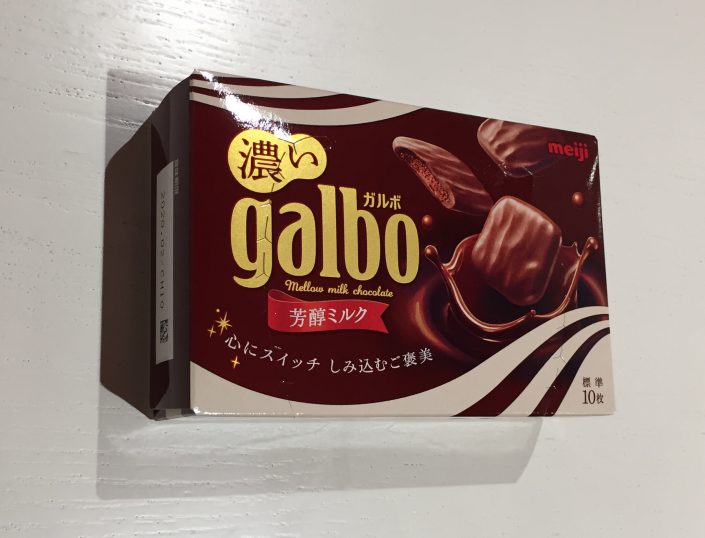 I guess "galbo" is made by soaking cookies into a chocolate pool or something. I can feel rich chocolate taste and crispy texture at a time!
Taste
★★★★★                  
Great combination of chocolate and cookies!
Price
★★★☆☆
Around 200 yen. Little bit expensive for me.
I eat snacks after every meal so my budget for one snack time is around 50 yen. I cannot stop eating just 1/4 of them… I would buy more often if it is more reasonable price.
Calorie
★★☆☆☆
346 kcal per box.
I may need to skip lunch or breakfast…
Easy to get?
★★★★☆
I got this at AEON, one of the biggest supermarkets in Japan. There are a bag version in addition to the box version, so you would be able to find at least either of them.
Get again?
★★★★★
Definitely.
The materials may be changed in the future so
please check by yourself when you try it.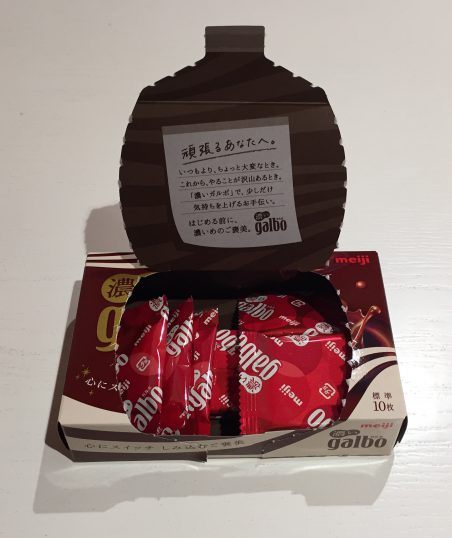 Open the box.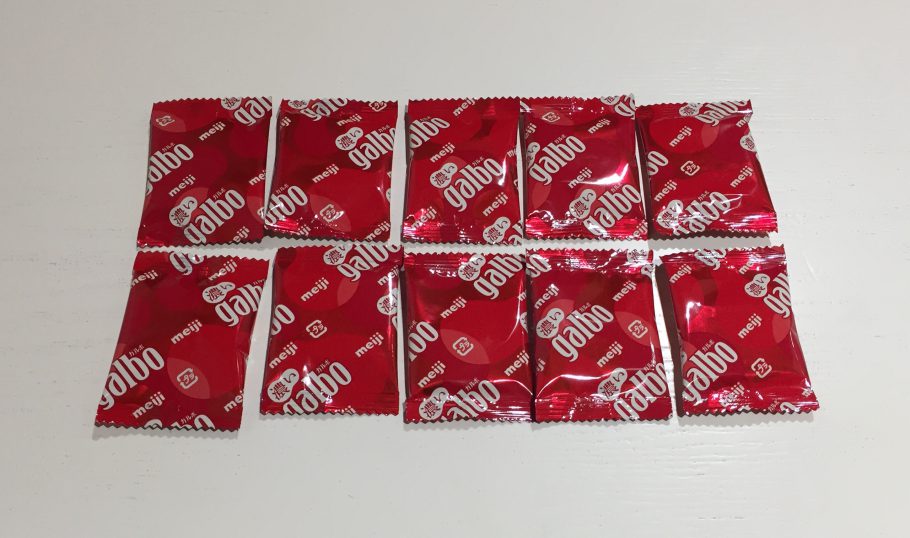 There are 10 individually wrapped chocolates.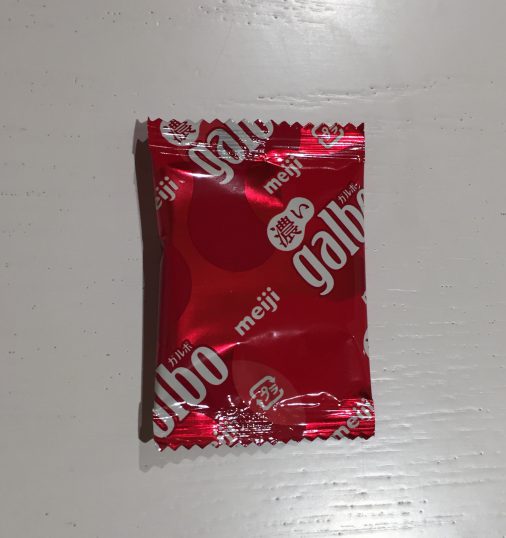 Pick up one.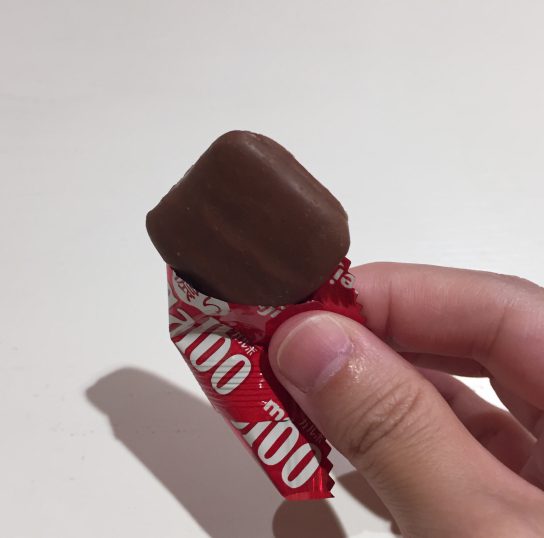 Open the wrap.
View from a bit side.
2019 Jun.