This product is named "chocolate pie" but I am not sure if English speakers call this kind of sweets as "pie". I mean I wonder if I should title "chocolate cake" or something not "pie".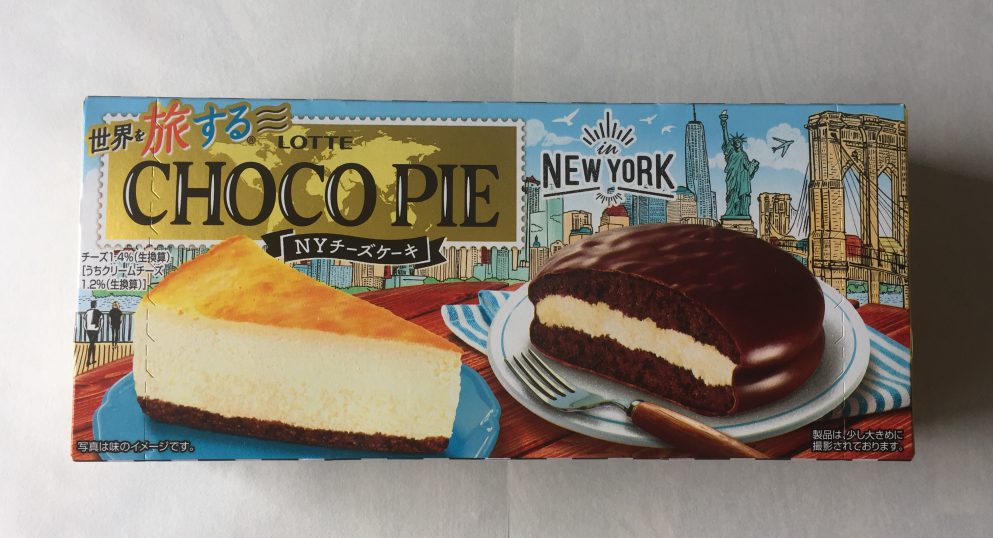 But I decided to use a word "pie" since if viewers of this page come to Japan and look for this item, it's easier to find it.
I think most of Japanese can show you this product series when you ask us "I'm looking for CHOCO PIE".
Taste
★★★☆☆
Good. But actually, I prefer Choco Pie from Morinaga than Lotte. Lotte and Morinaga are both famous for their Choco Pie products.

I feel Morinaga's Choco Pie is more moisture the sponge cake than Lotte. If you like less moisture cake you may prefer Lotte's Choco Pie.

As for the variation of the flavor, I would say Lotte wins.
Price
★★★★☆
Average. Around 200-300 yen at supermarkets.
Calorie
★★★★☆
156 kcal per 1 unit.
Much lower than sweet bread. But I'm satisfied just eating one.
Easy to get?
★★★☆☆
I got this at AEON, one of the biggest supermarket in Japan. But the flavor is not standard one so you may not find the same one.
Get again?
★★★☆☆
I would get Morinaga's one.
The materials may be changed in the future so
please check by yourself when you try it.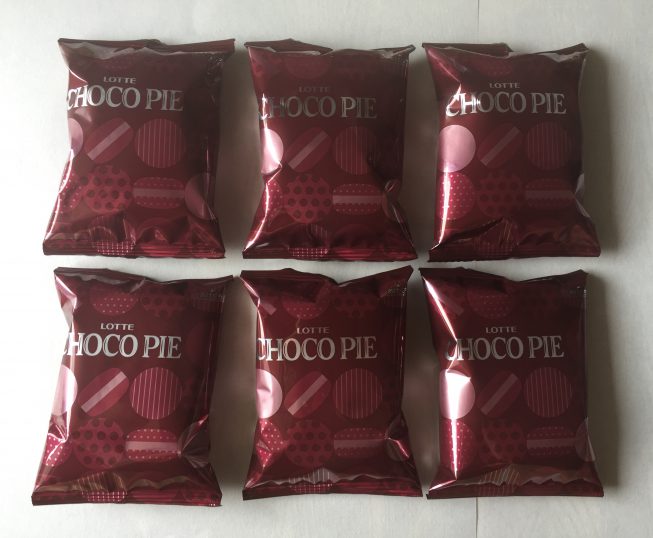 Open the box.
There are six packs in a box.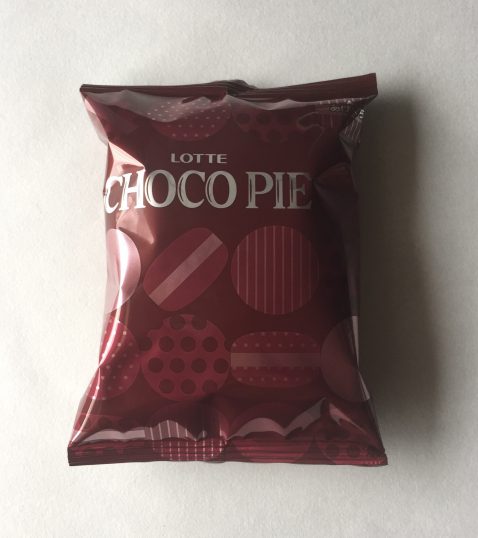 One unit/package.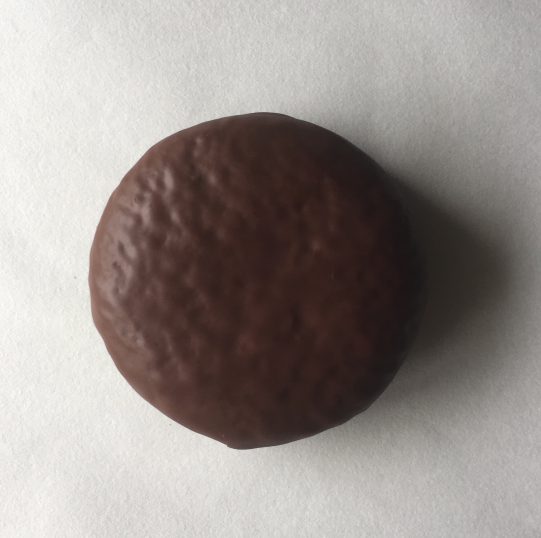 Open the package. View from above.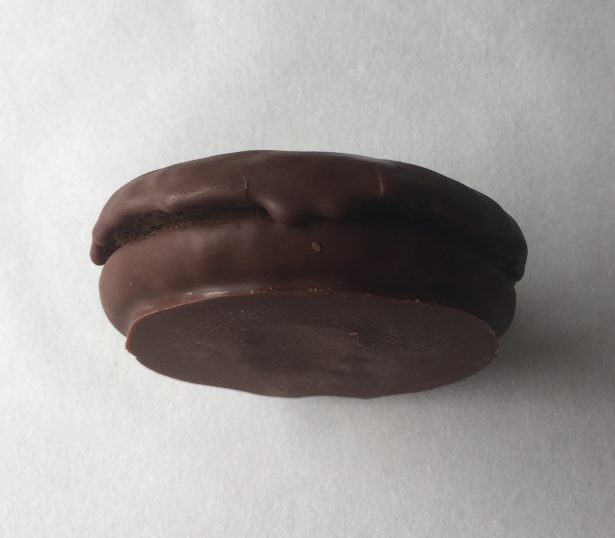 View from the side.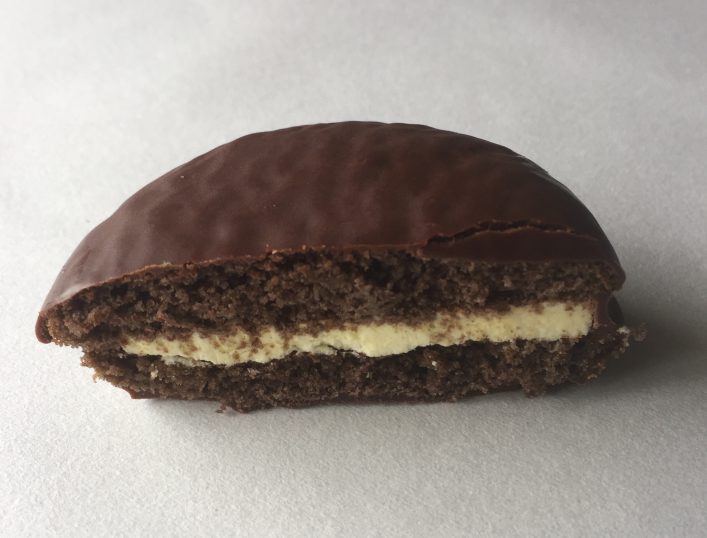 View inside.
2019 Jun.