I think "KitKat" is not a Japan original so many of you already must know what "KitKat" is.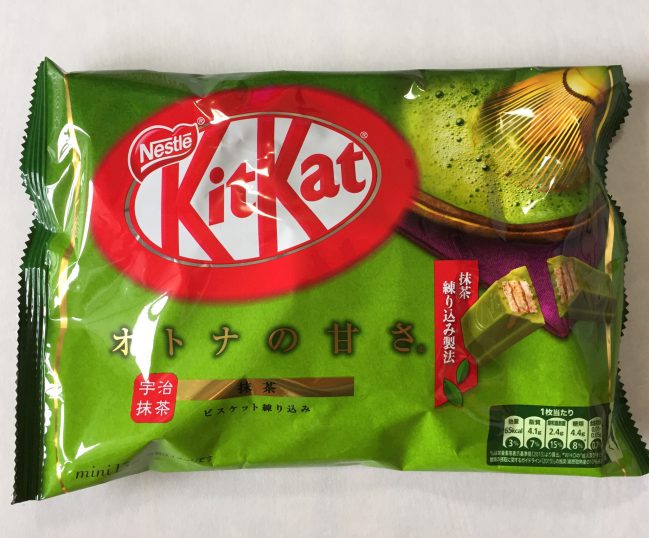 In Japan, you can see lots of different flavor of "KitKat".
This time I got green tea "matcha" flavor.
Taste
★★★★☆                
Good! I love "matcha" sweets not only "KitKat".
"Match" has really good aroma.
Price
★★★☆☆
Average. Around 250-300 yen.
Calorie
★★★★☆
65 kcal per individual package (not a bag).
Easy to get?
★★★★☆
I got this at OK discount supermarket.
I have heard that "matcha KitKat" is very popular among international tourists especially from Asia such as Thai land.
So many shops store this product as possible as they can.
Get again?
★★★☆☆
Probably…but actually I like bitter cacao taste "KitKat" the best.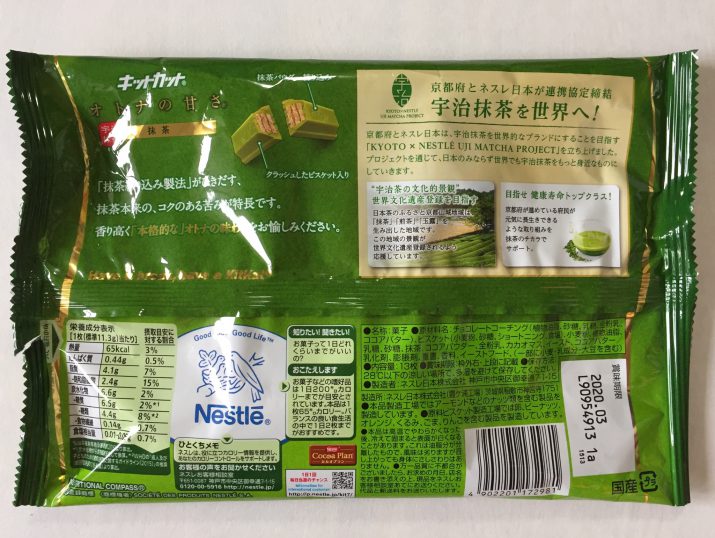 The materials may be changed in the future so please check by yourself when you try it.
There are 13 individual packages in a bag.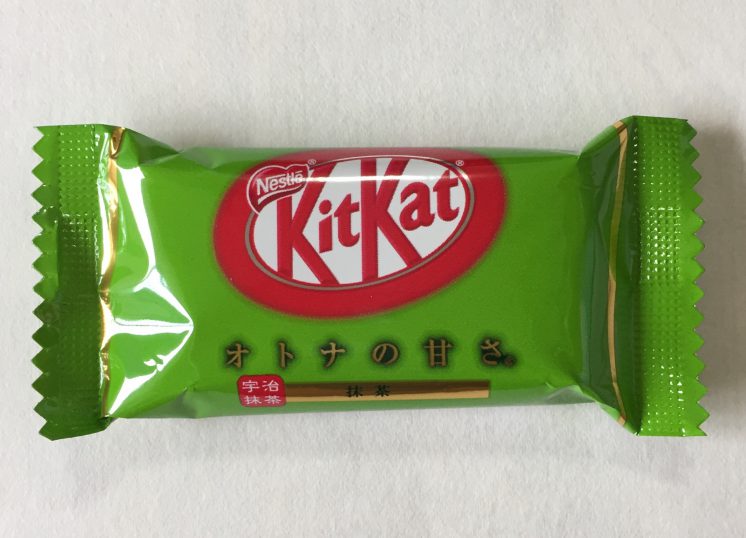 Pick up one.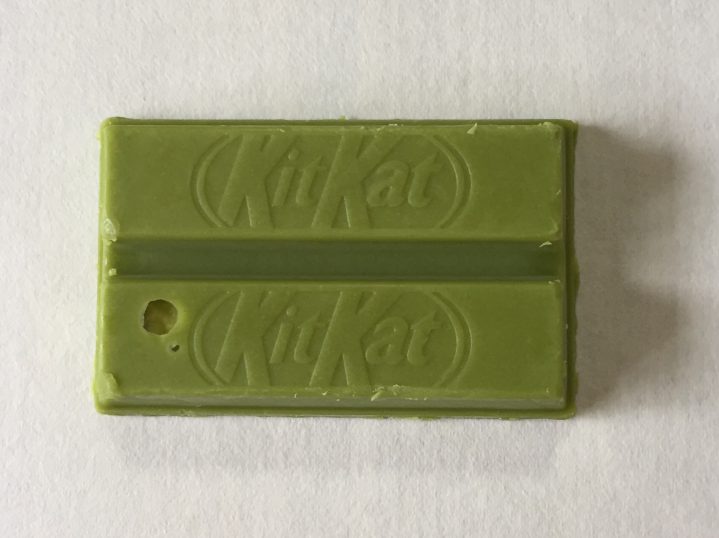 Open the package.
2019 Jul.