"SYLVEINE" is a brand name for chocolate coating soft cake from BOURBON. BOURBON is one of my favorite snacks manufacturers. They sell lots of good snacks at reasonable prices!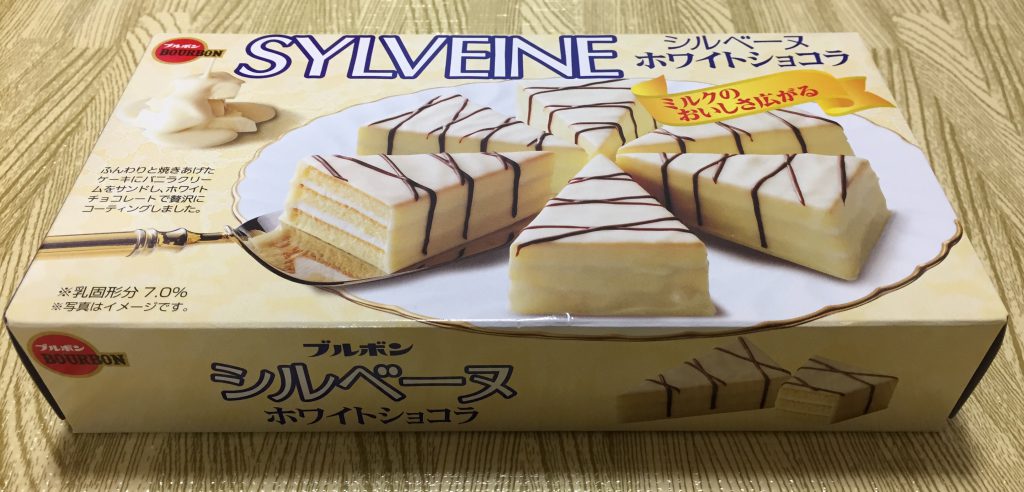 We can see different flavors of "SYLVEINE" depending on season. I got this white-chocolate flavor one in winter.
Taste
★★★★☆ 
Cool it in the fridge, the chocolate becomes a little hard but the sponge cake inside remains soft enough. So I recommend you keep it in the fridge before you eat so that you can enjoy the different texture of the outside and the inside.
Price
★★★★☆
Average. Around 150-200 yen at supermarkets.
Calorie
★★★☆☆
100 kcal per piece.
I easily get weight so I should not eat all at a time…
Easy to get?
★★★☆☆
I got this at AEON, one of the biggest supermarket in Japan. But the flavor is not standard one so you may not find the same one. 
Get again?
★★★★☆
Probably.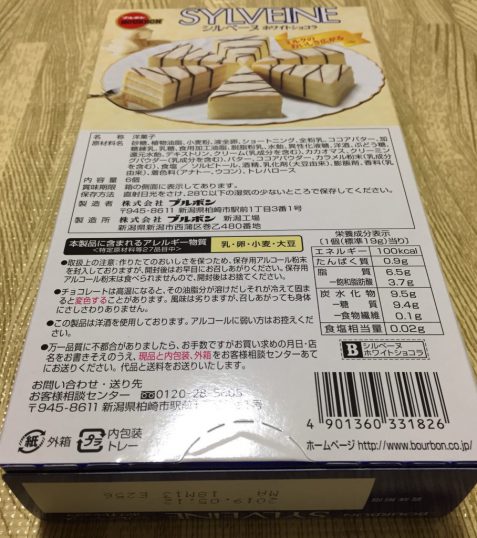 The materials may be changed in the future so
please check by yourself when you try it.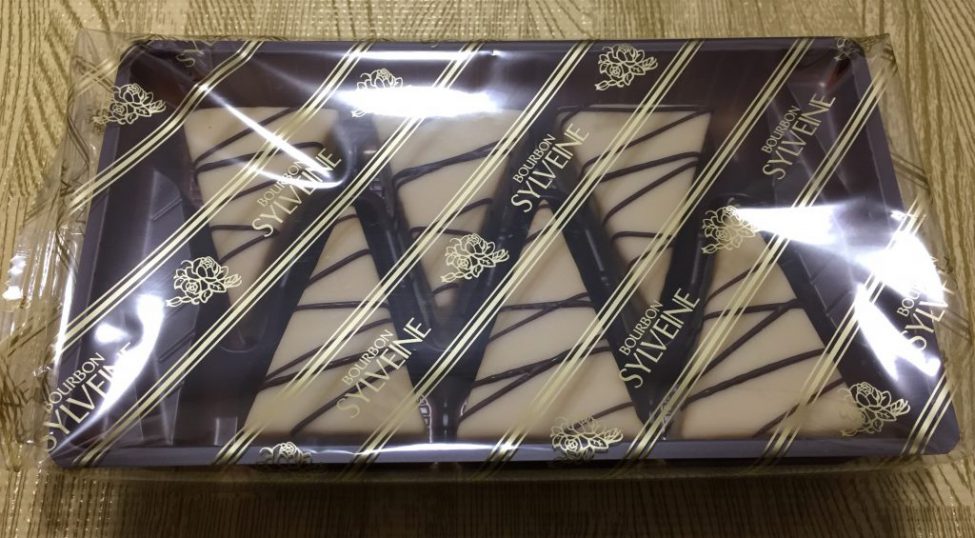 Open the outside package.
There are six pieces of cake in a box.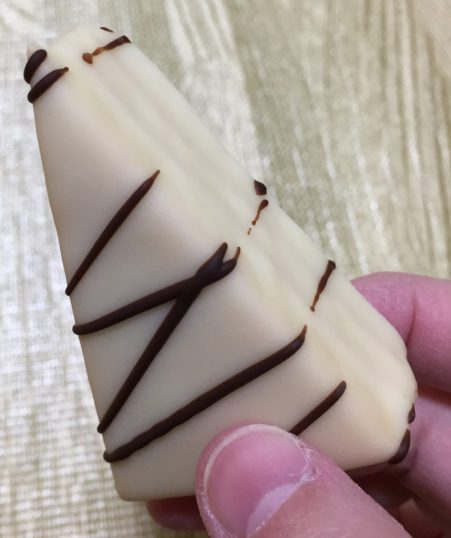 Let's try one.
2018 Dec.