This is other version of "choco-ball" (chocolate ball) product. There's cocoa biscuit inside.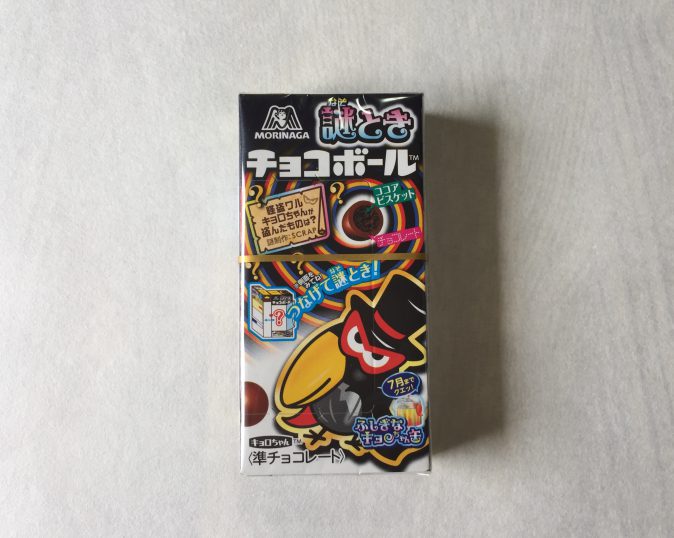 Taste
★★★☆☆
Not bad at all but I prefer other series of choco-ball.
Price
★★★☆☆
Around 50-100 yen.
Calorie
★★★☆☆
109 kcal per box.
Easy to get?
★★★☆☆
I got this at AEON, one of the biggest supermarkets in Japan. I think this version of choco-ball is not standard item so we might find it not anywhere.
Get again?
★★☆☆☆
Probably not. I prefer other version of choco-ball…
The ratings above are completely my personal comments, see here for the details.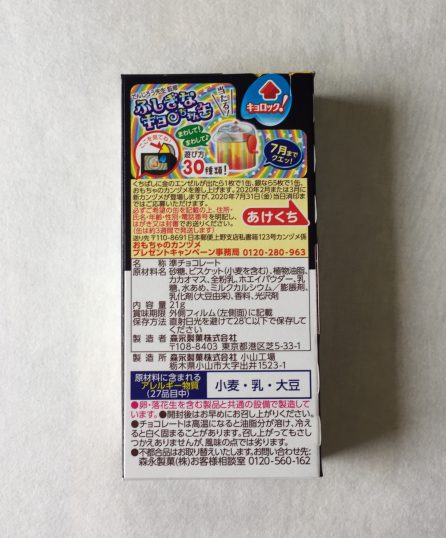 The materials may be changed in the future so please check yourself when you try it.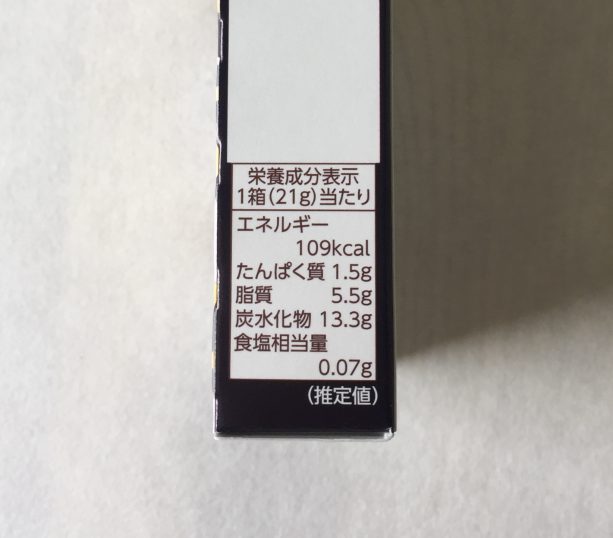 The nutritional indication.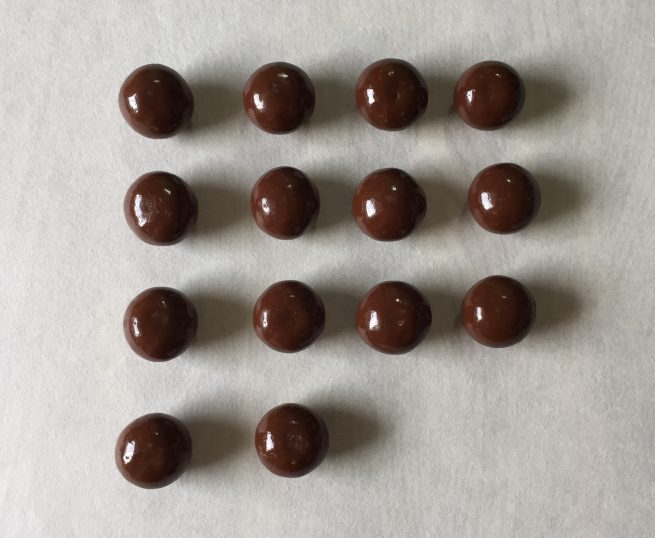 Open the package.
There are 14 chocolate balls in a box in my case.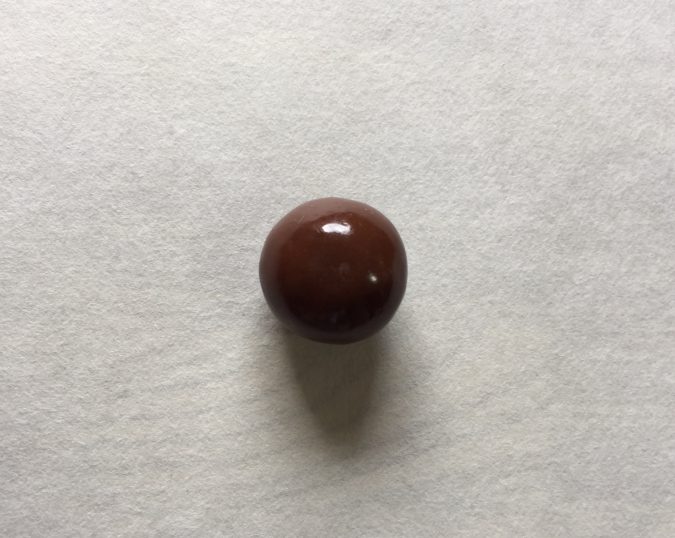 Pick up one.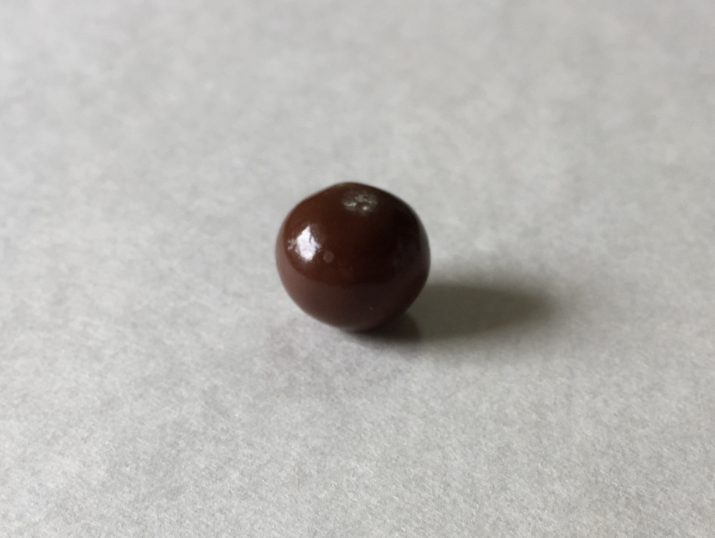 View from a different angle.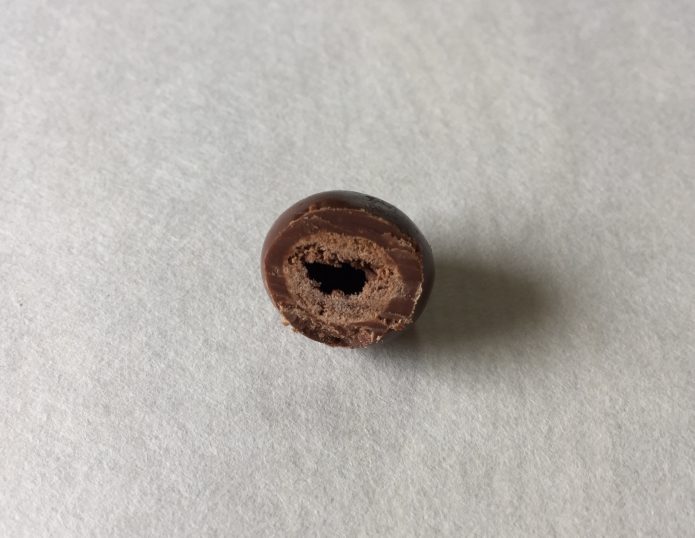 View inside.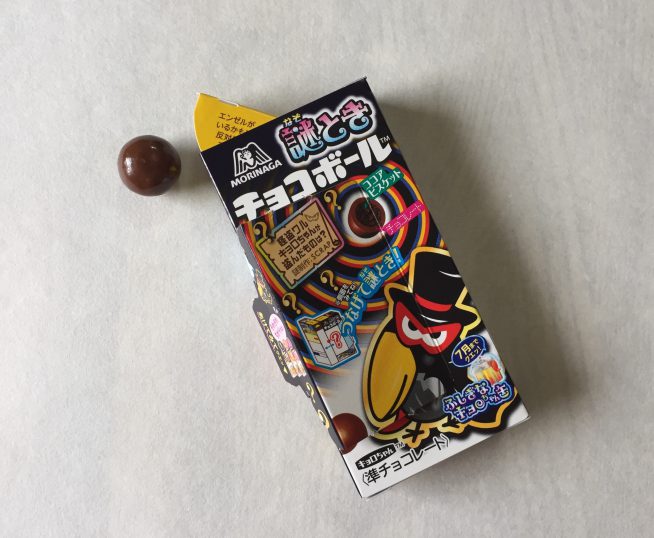 This is where we can get chocolate-balls.
It looks like a beak?
2019 Nov.