This is made from a long seller product called "poteko" that is from a manufacture Tohato. "Poteko" is a salty potato ring shaped snack. This time, these potato rings are covered by bitter chocolate.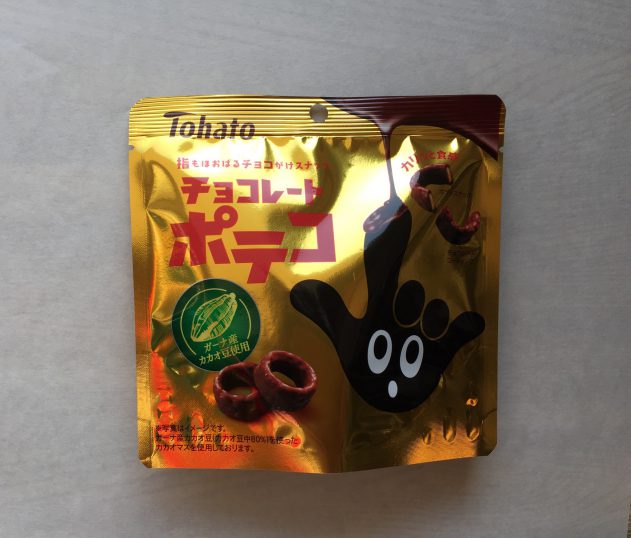 Amazon.com: Online Shopping for Electronics, Apparel, Computers, Books, DVDs & more

Taste
★★★☆☆
I think sweet milk chocolate would be better for this snack. But if you like dark chocolate you would like it.
Price
★★★☆☆
Around 100-150 yen per bag.
Calorie
★★★☆☆
169 kcal per package.
Easy to get?
★★☆☆☆
I got this at Aeon, one of the biggest supermarkets in Japan. But I am not sure if we can get it anytime since I first saw it this year.
Get again?
★★★☆☆
Not sure for now.
The ratings above are completely my personal comments, see here for the details.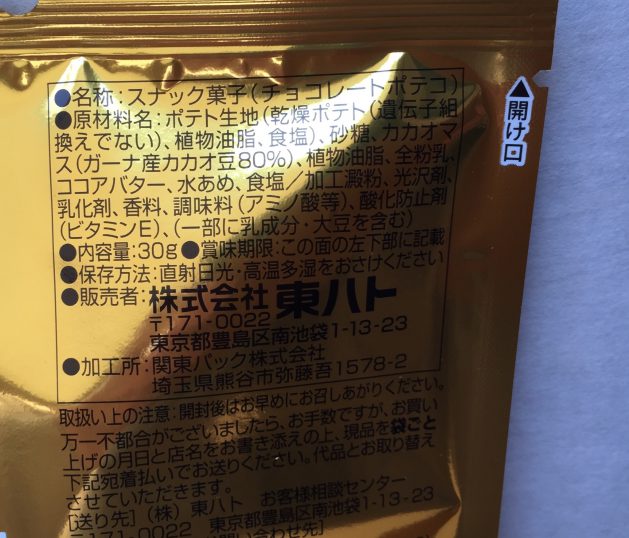 The materials may be changed in the future so please check yourself when you try it.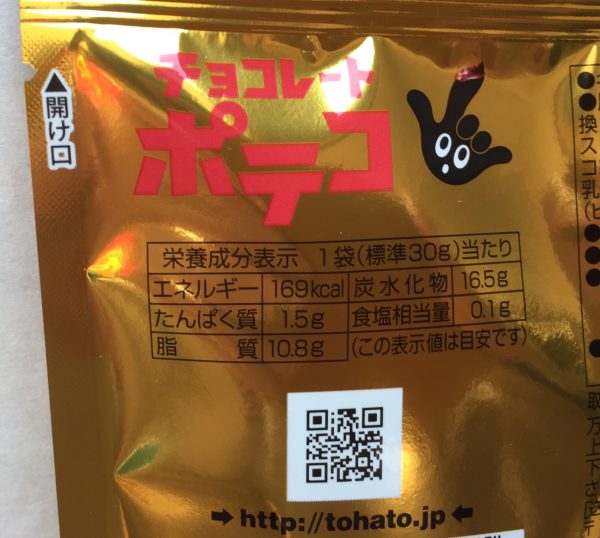 The nutritional indication.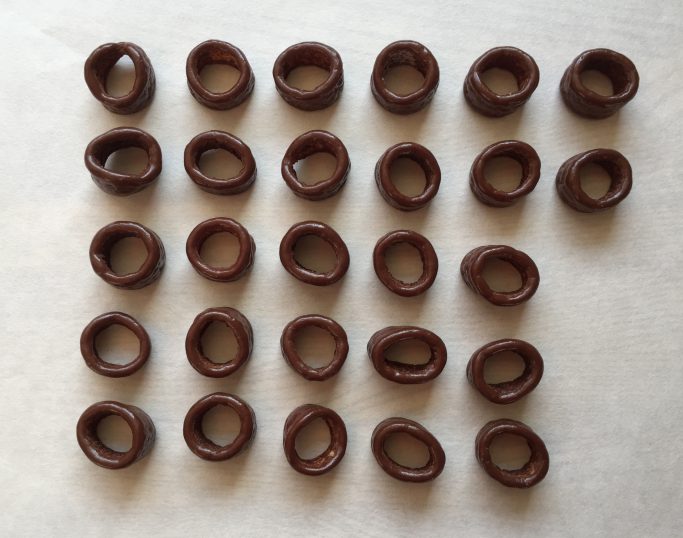 Open the bag. There are more than 25 crackers in a bag in my case.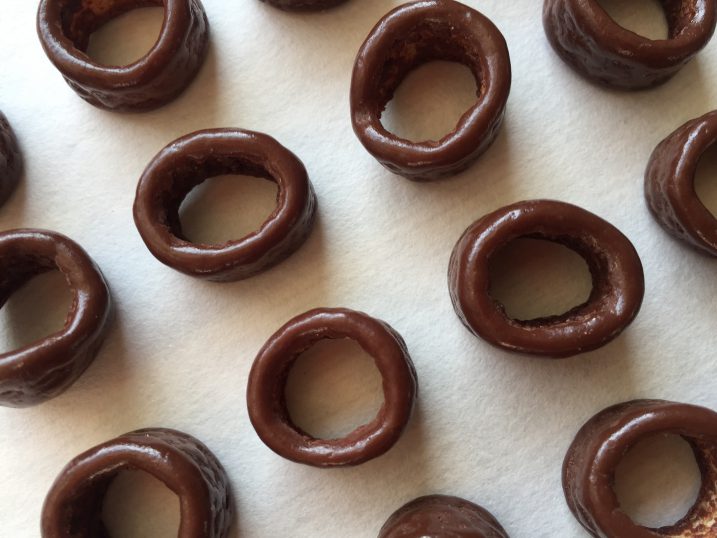 Close to the crackers.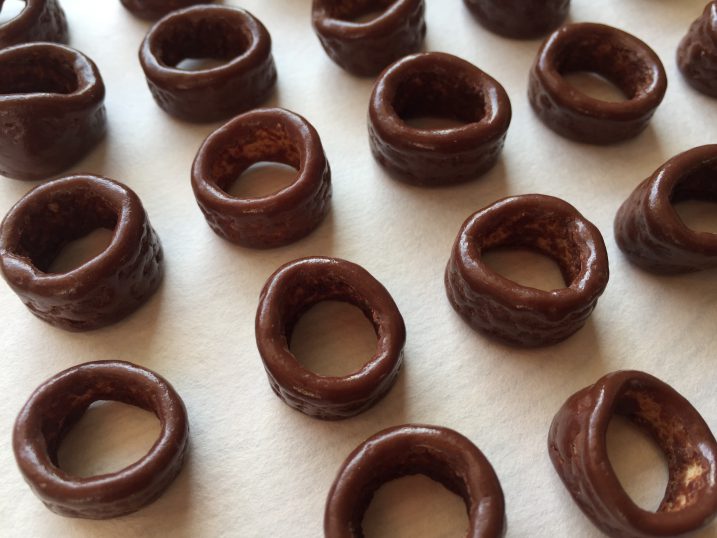 View from a bit side.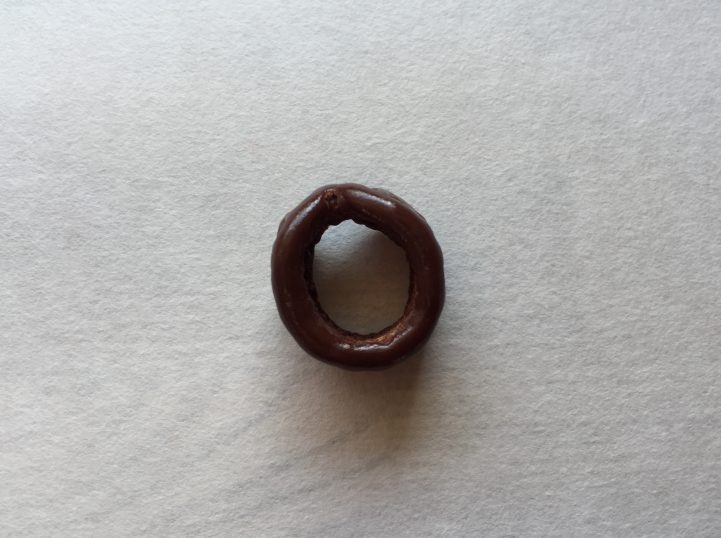 Pick up one.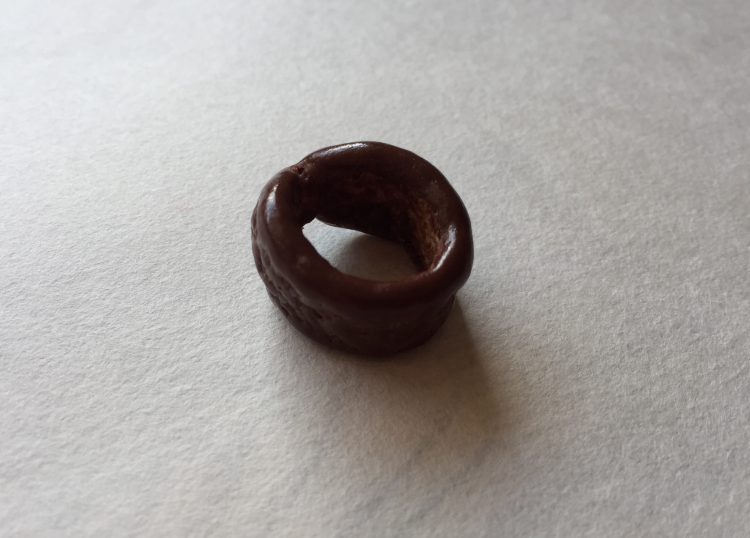 View from a bit side.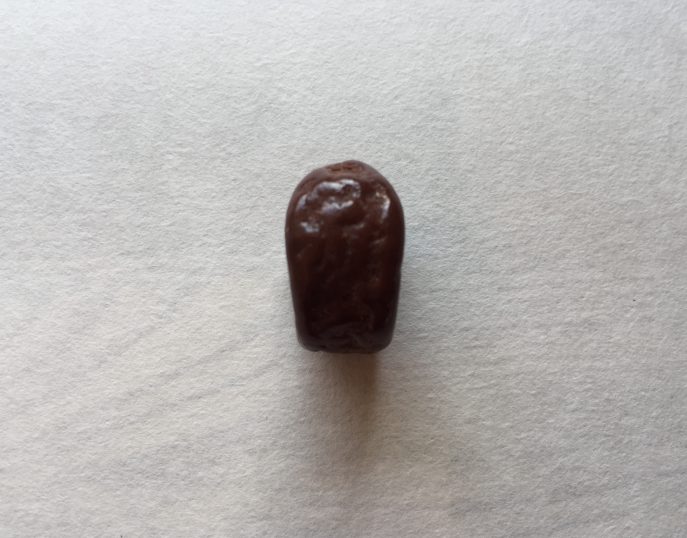 View from a different angle.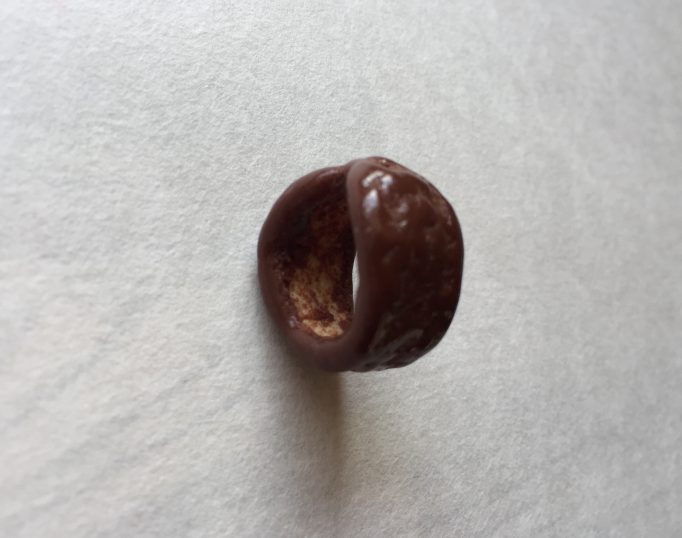 Another view.
2020 Jan.
Amazon.com: Online Shopping for Electronics, Apparel, Computers, Books, DVDs & more