This product line is called "KitKat". "KitKat" is a chocolate covered wafer bar as you may know. I believe this product is originally not from Japan.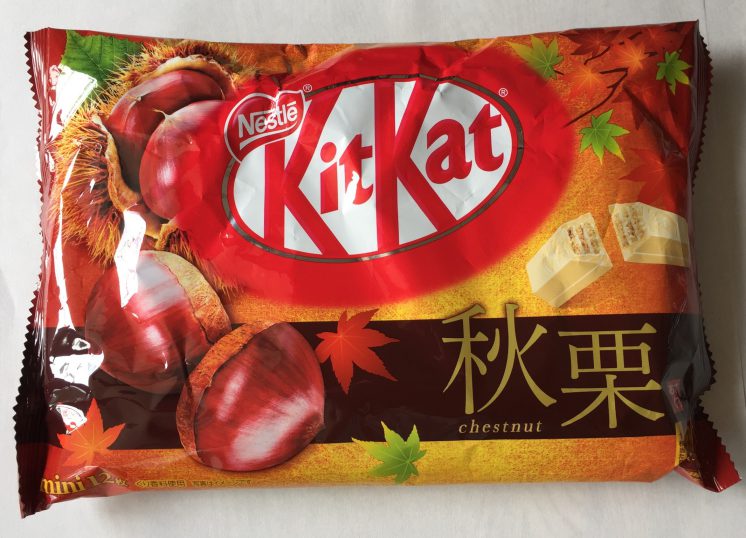 But I think Japan has developed the product by launching lots of flavors depending on the season.
Taste
★★★☆☆
Actually I had expected better since I love chestnut sweets generally. But It's not bad at all.
Price
★★★☆☆
Around 250-350 yen.
Calorie
★★★☆☆
64 kcal per individual package (not per big bag).
Easy to get?
★★★☆☆
I got this at AEON, one of the biggest supermarkets in Japan. Although there's no indication saying "limited time only", I think this is sold only in autumn season.
Get again?
★☆☆☆☆
Probably not. Since I really like "bitter chocolate for adult" flavored one!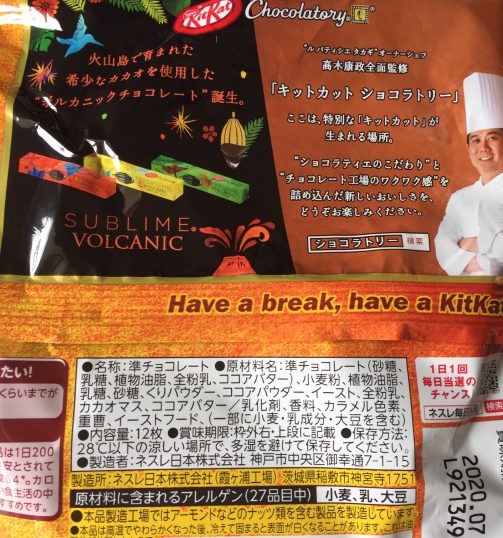 The materials may be changed in the future so please check by yourself when you try it.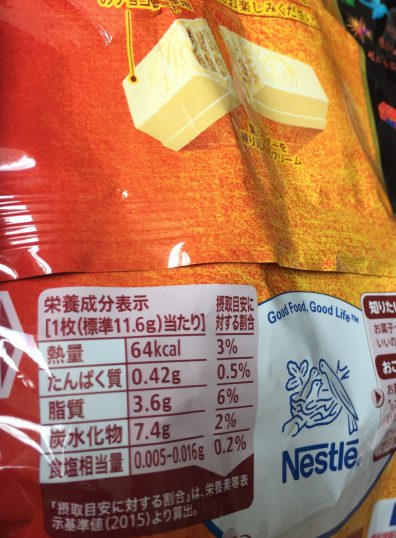 The nutritional indication.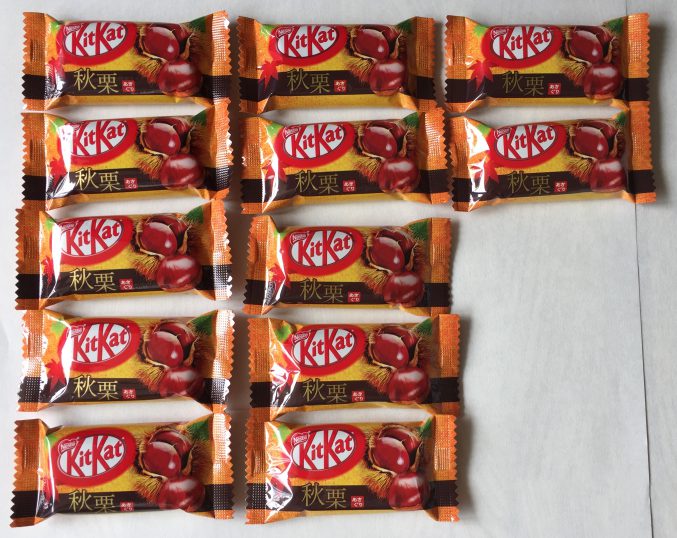 Open the bag.
In my case, there are 12 individual packages in it.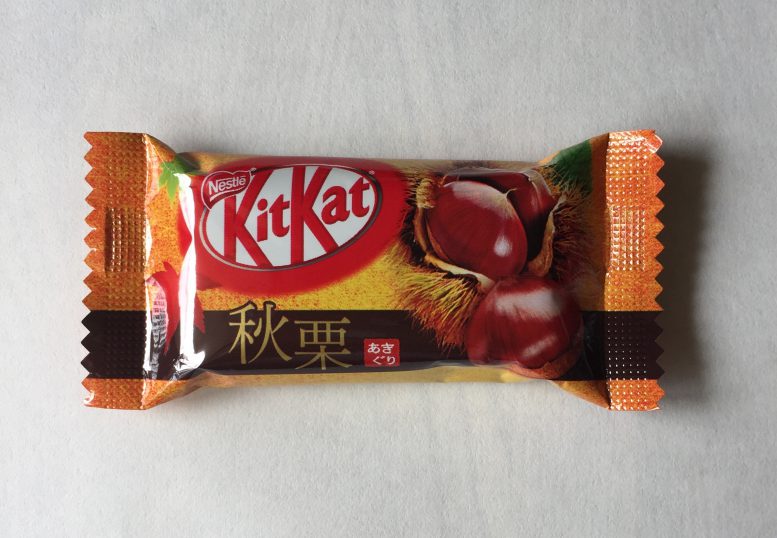 Pick up one.
Open the individual package. View from above.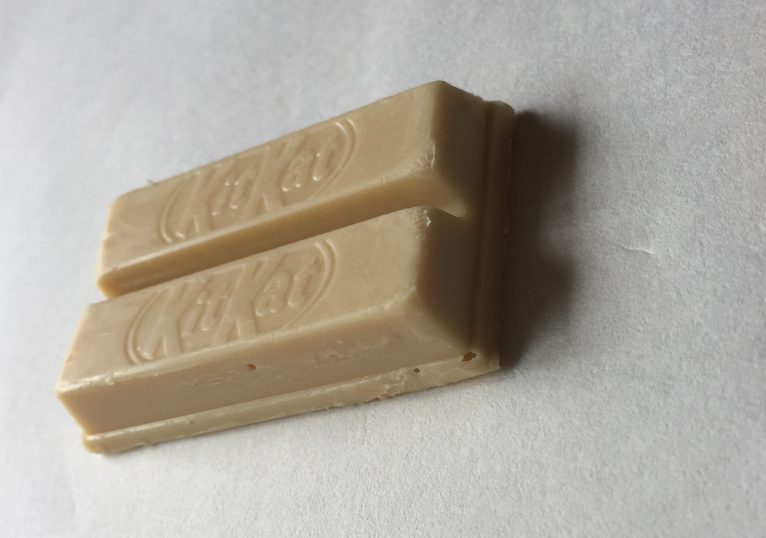 View from a bit side.
2019 Aug.