This is one of my favorite snacks. This product is named "chocolate pie" but I am not sure if English speakers call this kind of sweets as "pie". I mean I wonder if I should title "chocolate cake" or something not "pie".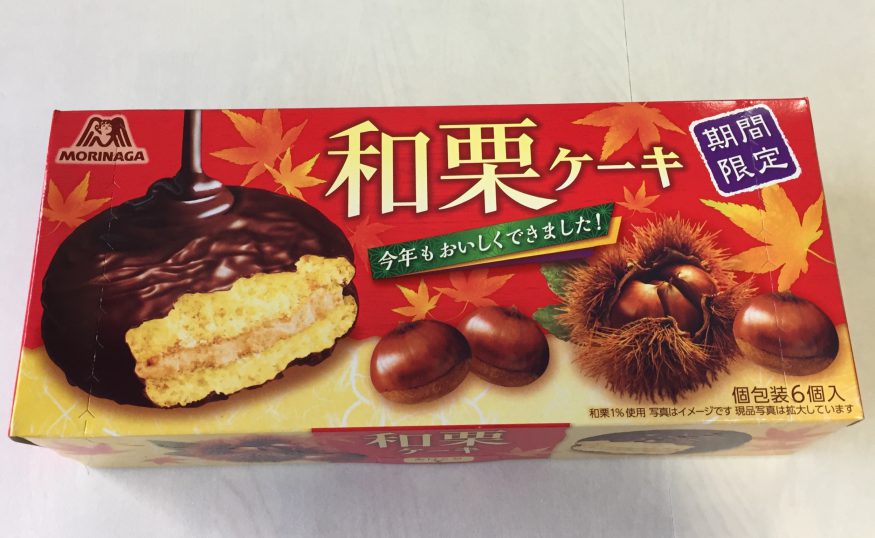 I think there are 2 major "choco-pie" manufacturers in Japan, one is Lotte and another is Morinaga. This one is from Morinaga. I prefer Morinaga's choco-pie since the sponge is moist enough. But Lotte's choco-pie has more different flavors.
Taste
★★★★★
Good! I just like it!
I feel Morinaga's Choco Pie has more moisture sponge cake than Lotte. If you like less moisture cake you may prefer Lotte's Choco Pie. As for the variation of the flavor, I would say Lotte wins.
Price
★★★☆☆
Average. Around 250 yen.
Calorie
★★★★★
155 kcal per 1 unit (individual package).
I'm able to be satisfied just having one because of the rich taste but it's only 155 kcal!
Easy to get?
★★★☆☆
I got this at AEON, one of the biggest supermarkets in Japan. Although there's a label says "limited time only" I see this product almost every year so you will also find this when you visit Japan around from late August to October.
Get again?
★★★★★
Definitely! I get this every year. I cannot find anything to improve about this product.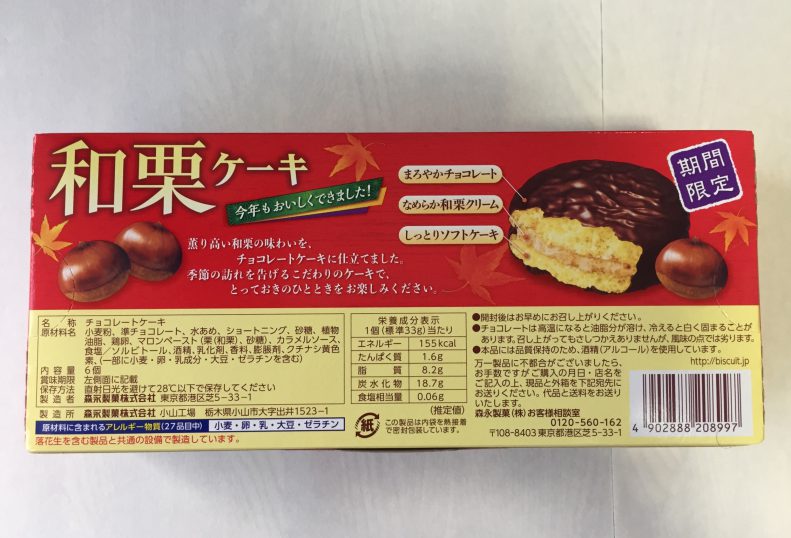 The materials may be changed in the future so please check by yourself when you try it.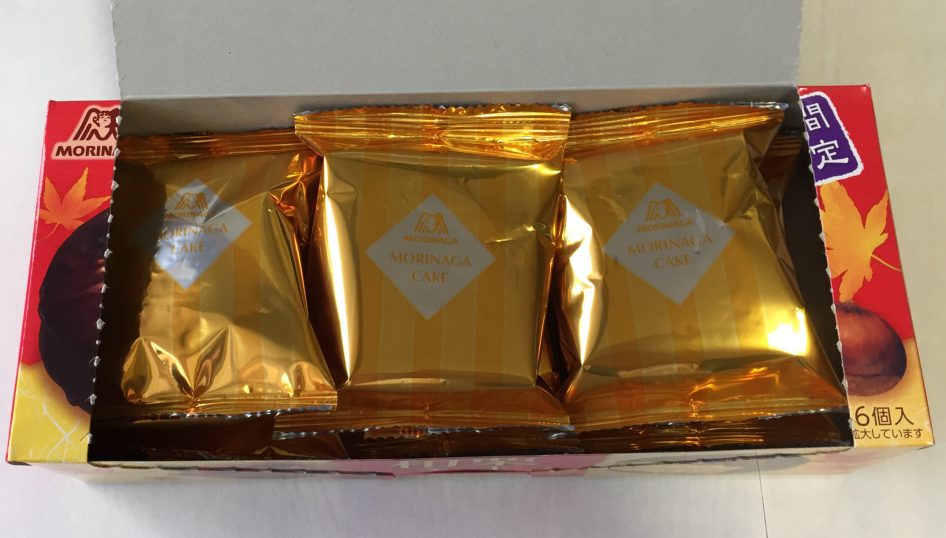 Open the box.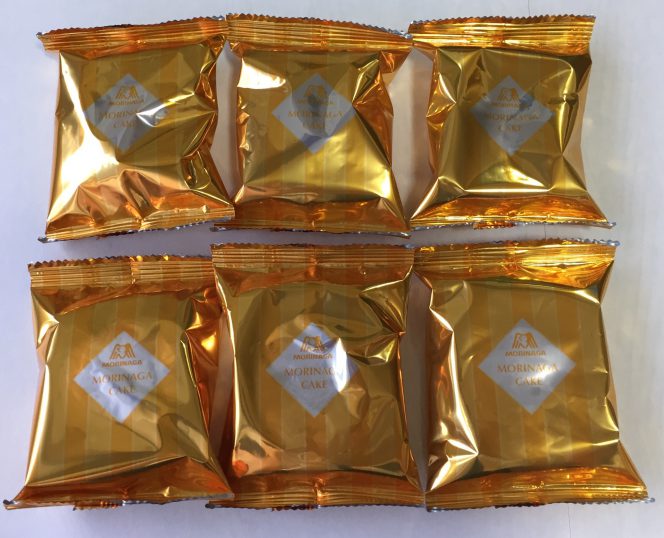 There are 6 individual packages in a box.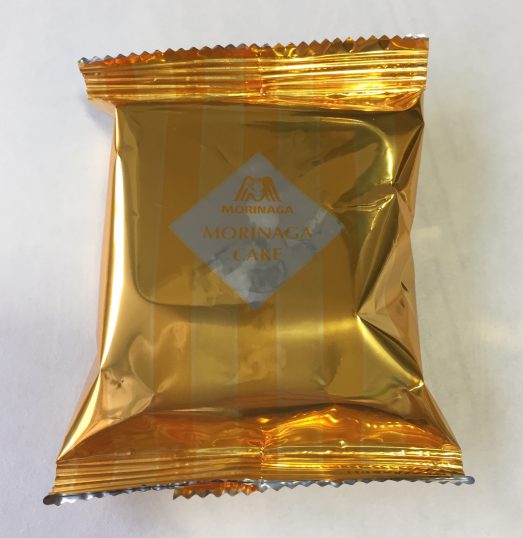 Pick up one.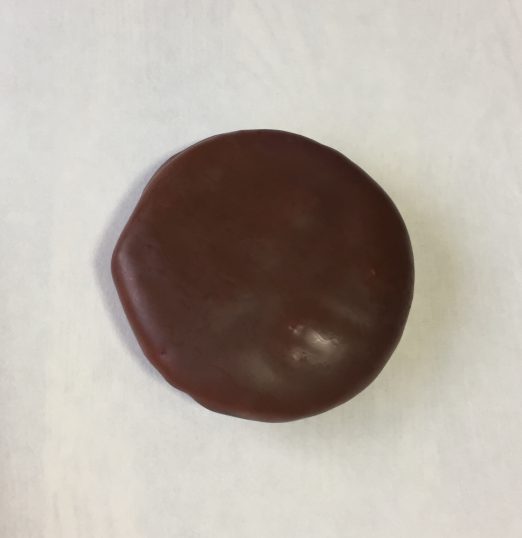 Open the individual package.
View from above.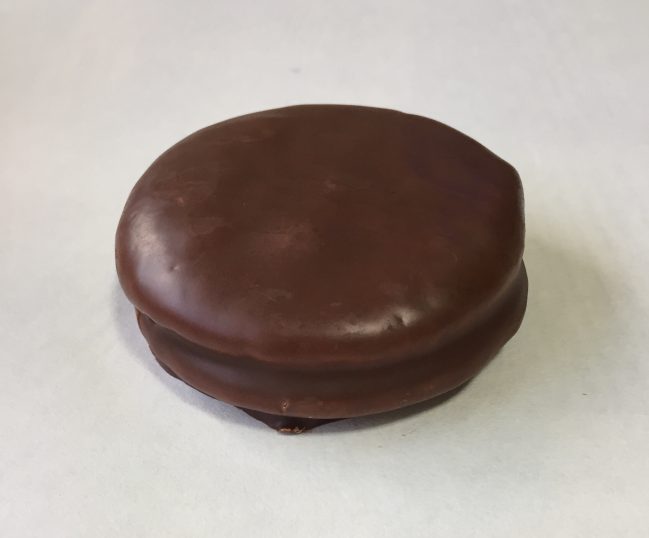 View from a bit side.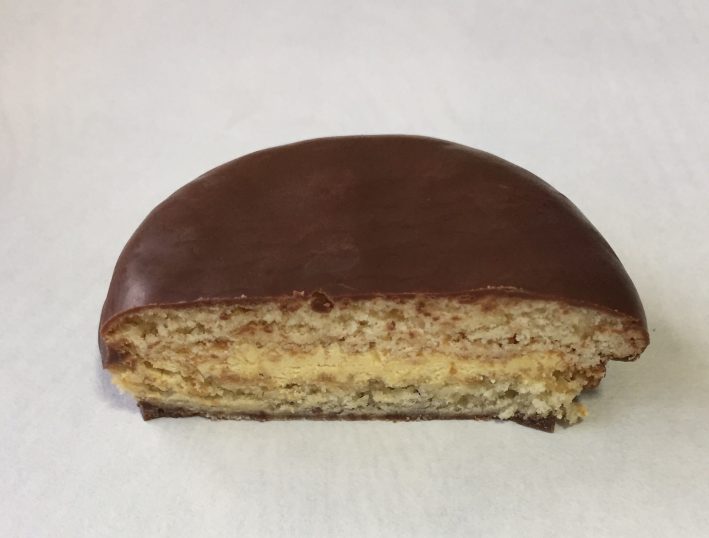 View inside.
It goes really well with cafe au lait (coffee with milk).
Try it!
2019 Aug.