Actually, I got this in later May…so it's a little out of season. Cherry blossom that we call "sakura" here in Japan is a symbol for spring! It's already summer though…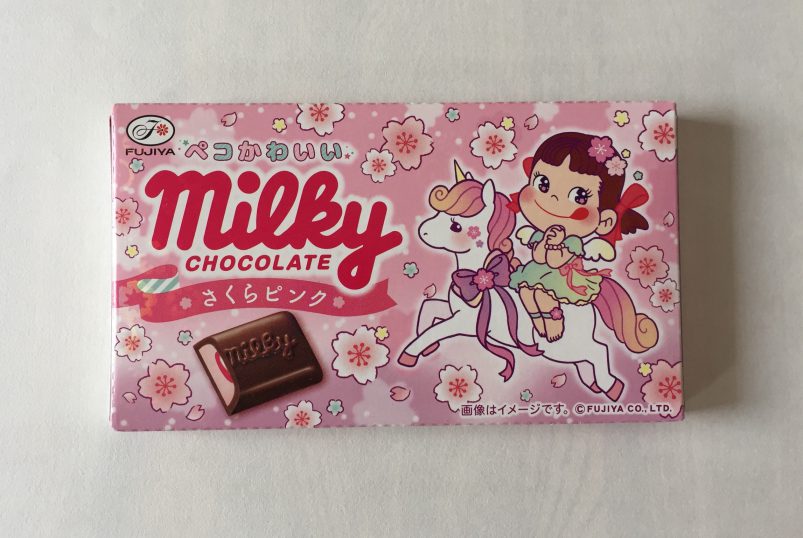 This product features "sakura" cherry blossom. Can you imagine "sakura" flavor?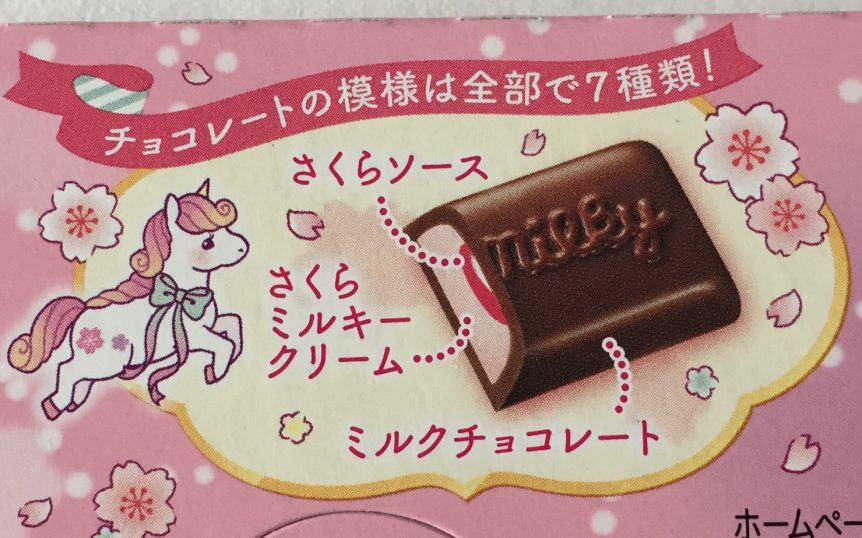 Amazon.com: Online Shopping for Electronics, Apparel, Computers, Books, DVDs & more

Taste
★★★☆☆
Milk chocolate is very smooth texture and I can feel mild "sakura" flavor!
Price
★★★☆☆
Around 100 yen per box.
Calorie
★★★☆☆
249 kcal per box.
Easy to get?
★★☆☆☆
I got this at AEON, one of the biggest supermarkets in Japan.
On the package, there's no indication saying "limited time only" but I believe this is just for spring.
Get again?
★★★★☆
Probably yes!
The ratings above are completely my personal comments, see here for the details.

The materials may be changed in the future so please check yourself when you try it.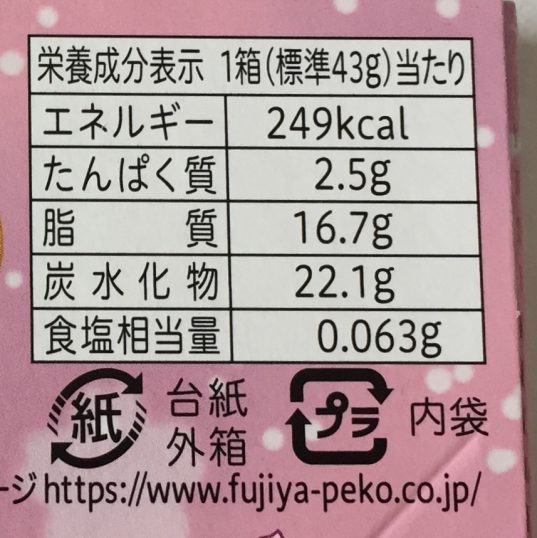 The nutritional indication.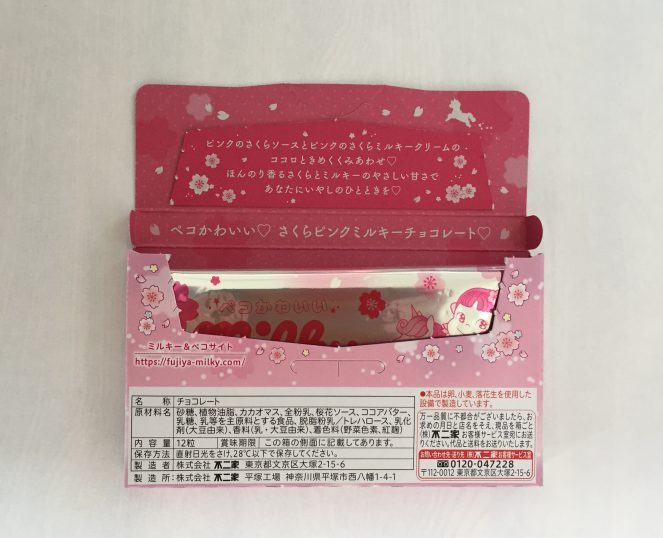 Open the box.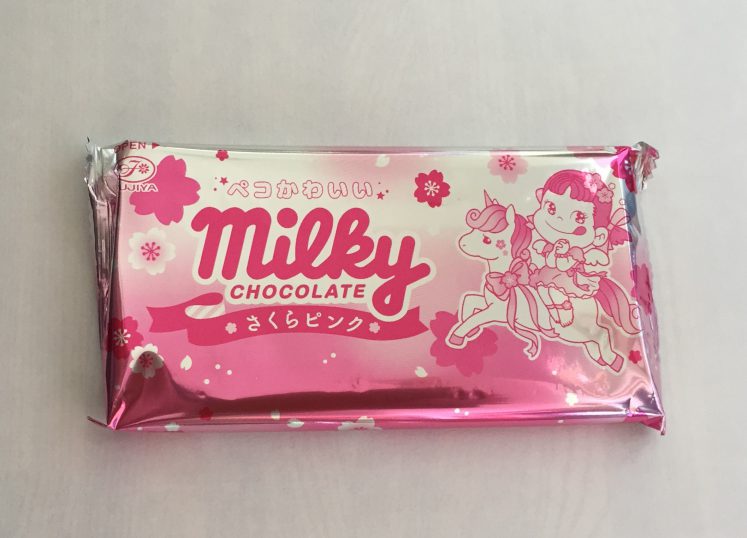 Pull the package out from the box.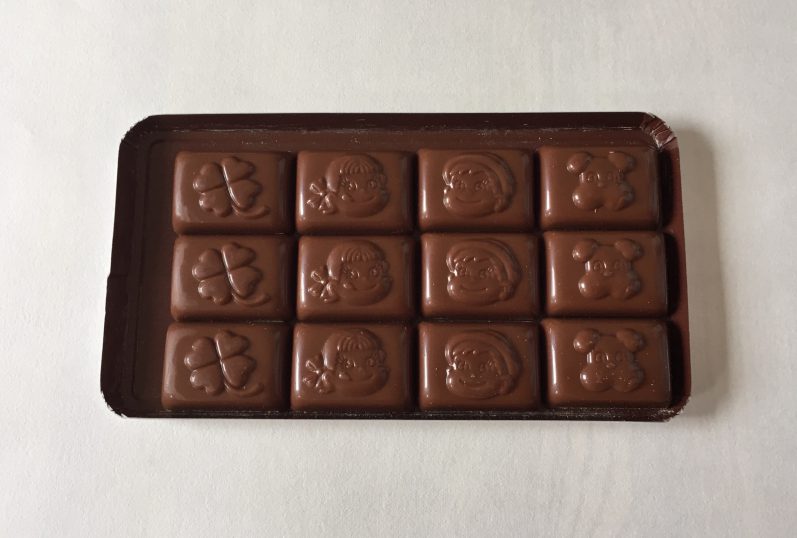 Open the package.
Chocolates are on the tray.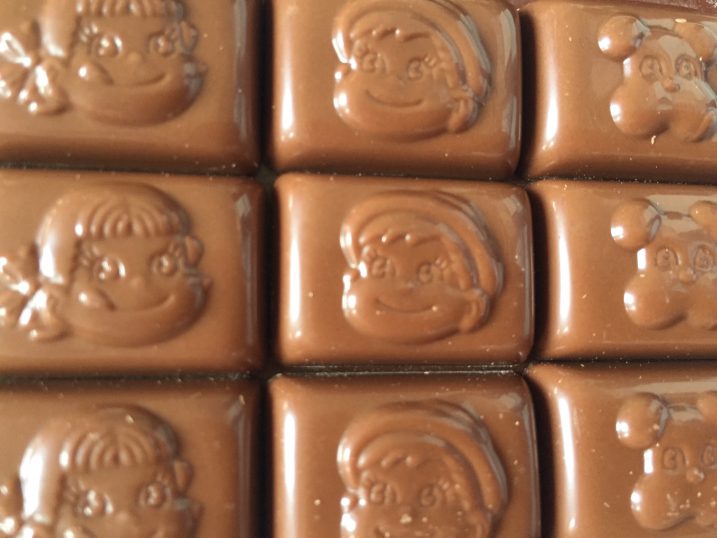 Get close to them.
We can see smiling girl and boy faces. They are called "Peko-chan" and "Poko-chan".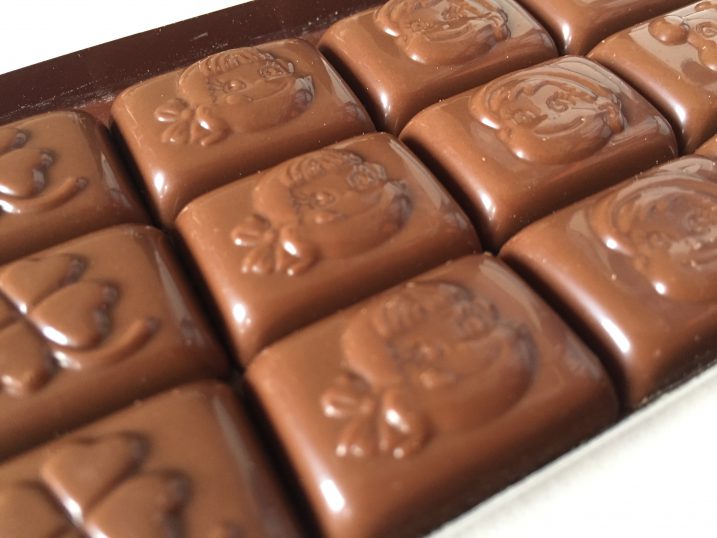 View from a little side.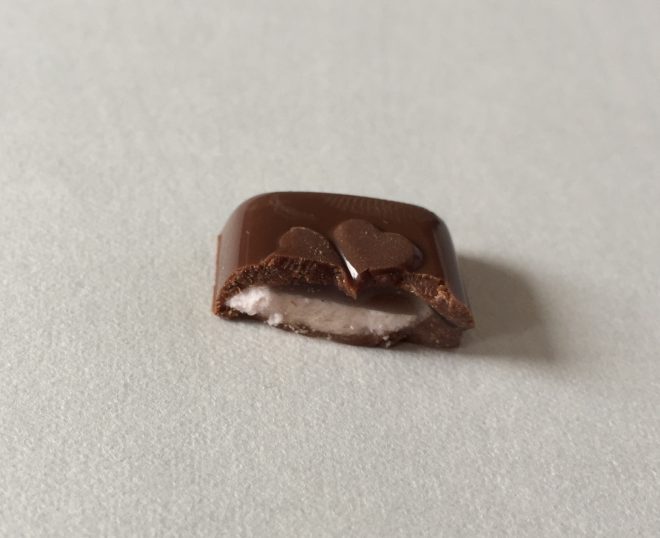 Cut in half. Inside view.
2020 Jun.
Amazon.com: Online Shopping for Electronics, Apparel, Computers, Books, DVDs & more