This product is called "Toppo". The standard version is made with milk chocolate. They have different flavors of chocolate in this product line.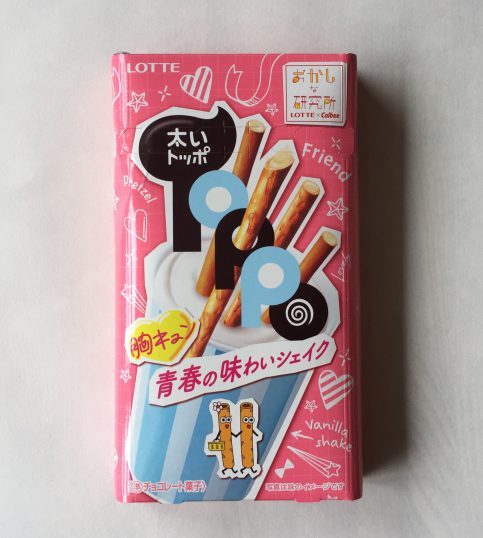 There are some vanilla shake flavored chocolate inside the pretzels.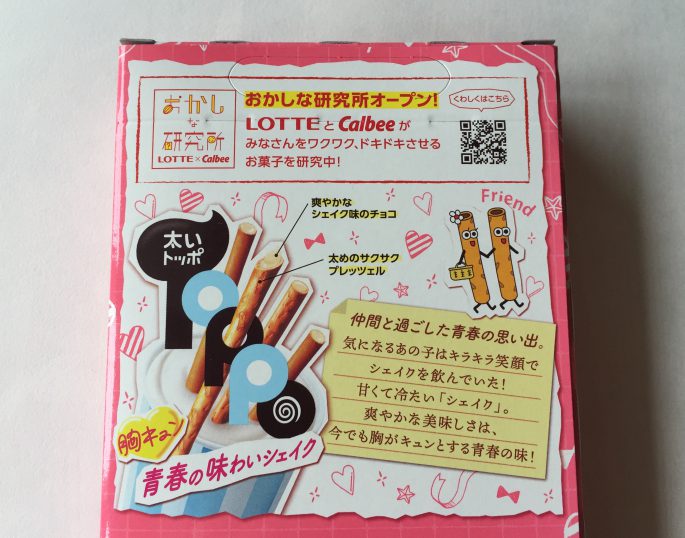 Amazon.com: Online Shopping for Electronics, Apparel, Computers, Books, DVDs & more

Taste
★★★☆☆
The pretzels have a little hard texture (compared to "Pocy" biscuits).
Not bad at all but there isn't big surprise beyond my expectation.
Price
★★★☆☆
Around 150-200 yen per box.
Calorie
★★★☆☆
237 kcal per individual package.
Easy to get?
★★☆☆☆
I got this at AEON, one of the biggest supermarkets in Japan.
On the package, there's no indication saying "limited time only" but I don't think we can get this product anytime.
Get again?
★★☆☆☆
Probably not for now.
The ratings above are completely my personal comments, see here for the details.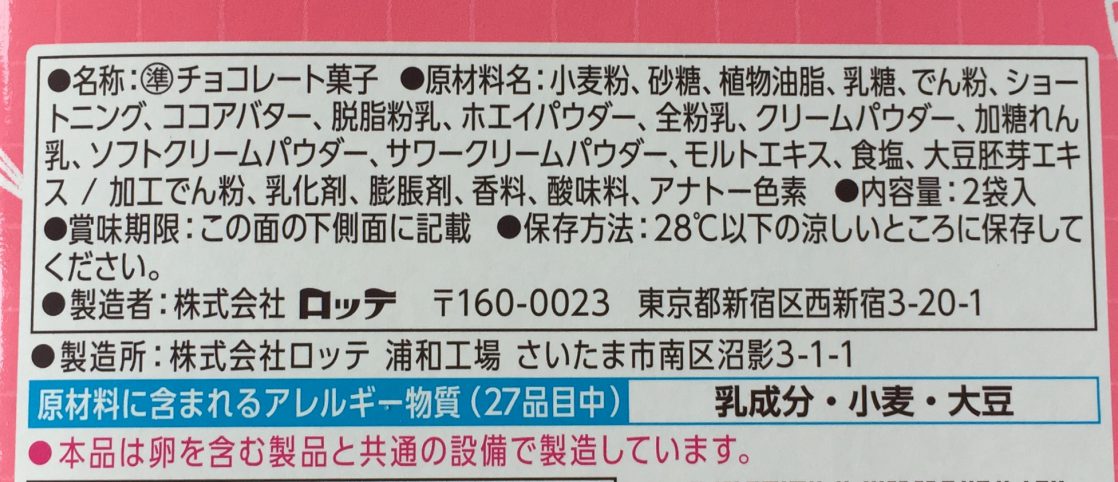 The materials may be changed in the future so please check yourself when you try it.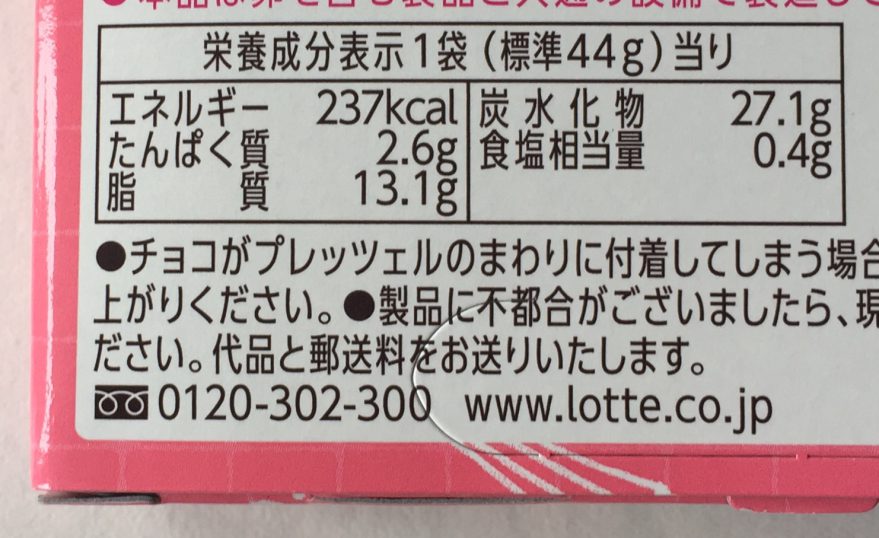 The nutritional indication.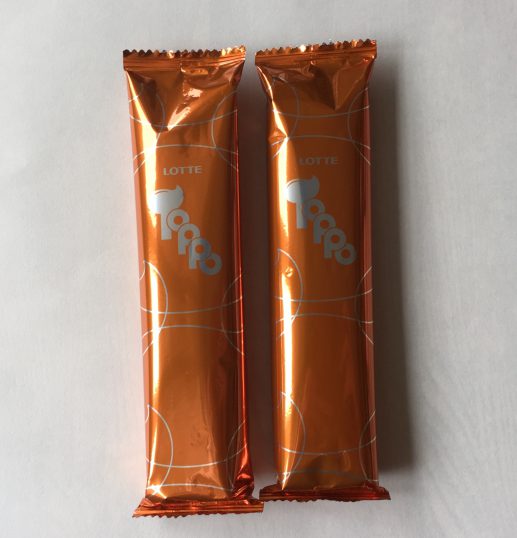 Open the box.
There are 2 individual packages in a box.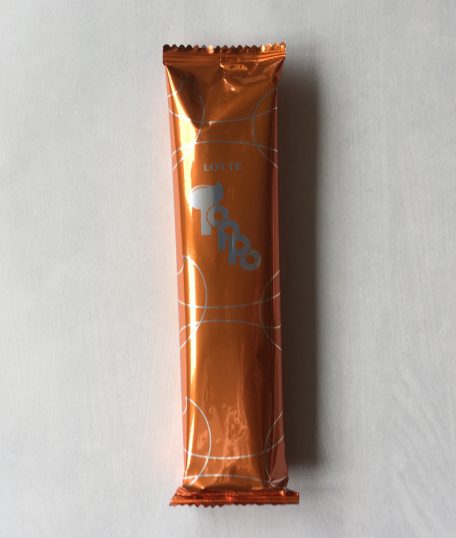 Pick up the one.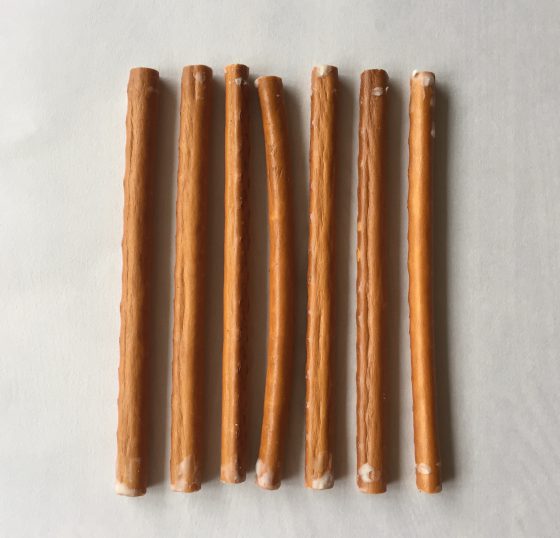 Open the individual package.
There are 7 sticks in an individual package.
Got close to them.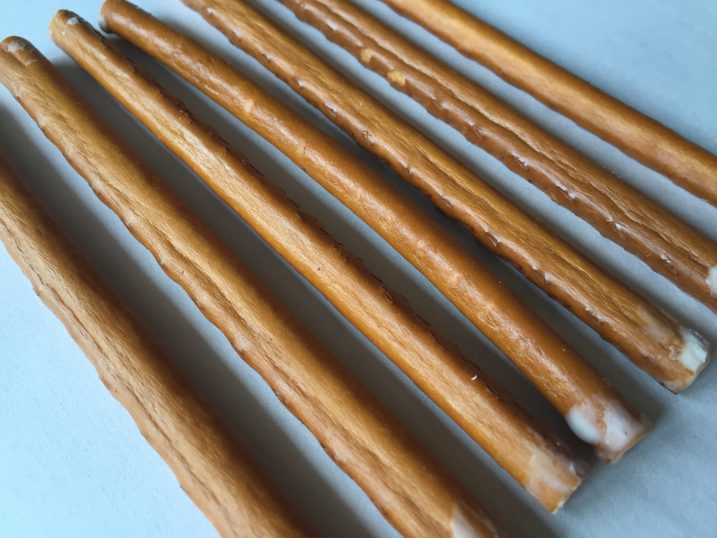 View from a different angle.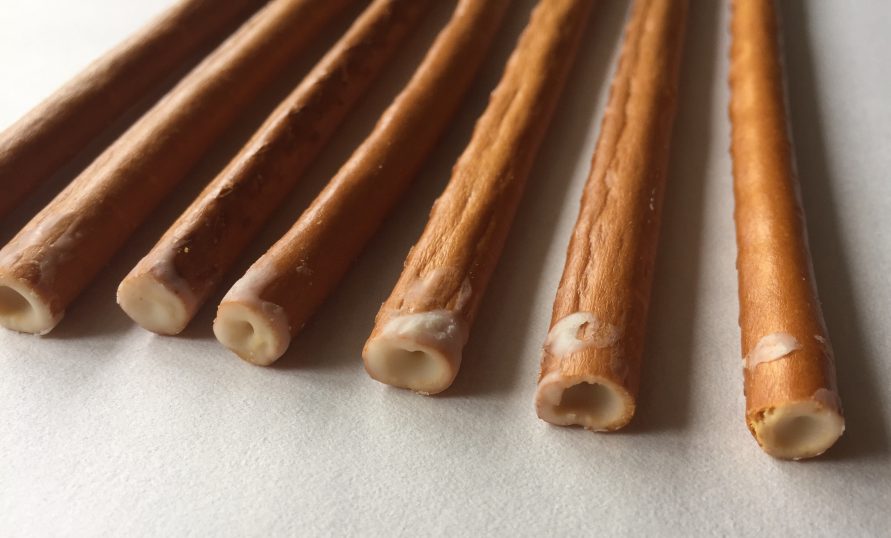 View from the top side.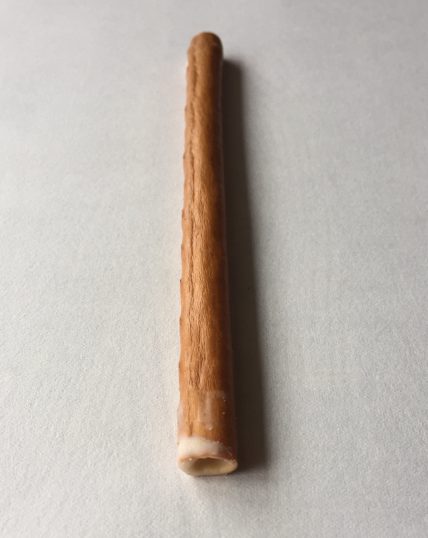 Pick up the one. The vertical view.
The horizontal view.
2020 Jun.
Amazon.com: Online Shopping for Electronics, Apparel, Computers, Books, DVDs & more