I think you can image the taste from the picture below. This is another good sweet snack from my favorite manufacturer Bourbon.
There are some vanilla cream sanded by soft & moist cakes. There are 2 different soft cakes in a bag, vanilla and cocoa.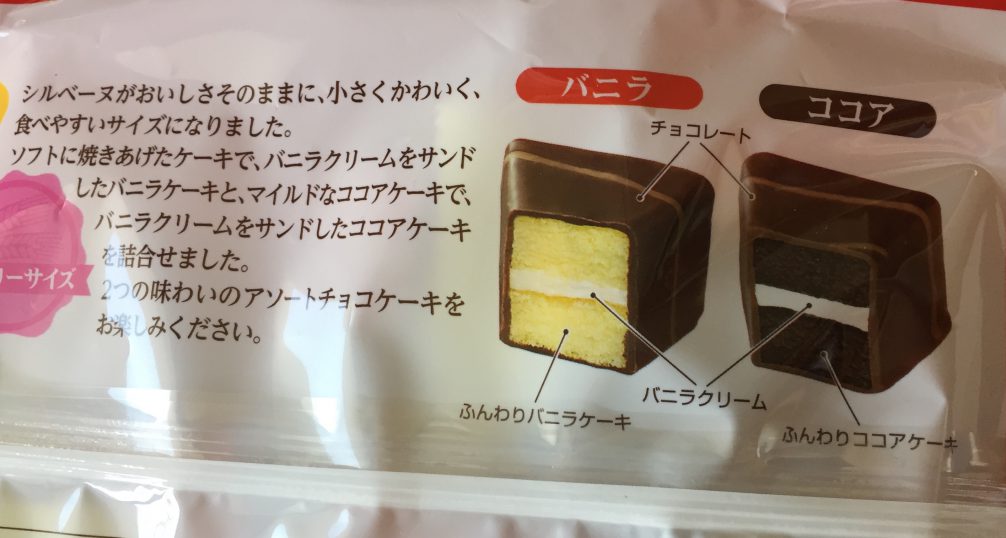 Taste
★★★★☆
Good combination of soft & moist cake and chocolate!
Price
★★★☆☆
Around 250-300 yen.
Calorie
★★★☆☆
44 kcal per individual package for vanilla, 45 kcal for cocoa.
Easy to get?
★★★★★
I got this at AEON, one of the biggest supermarkets in Japan. I have also seen it at other supermarkets or convenience stores so it's pretty easy to find it.
Get again?
★★★★☆
Probably.
The ratings above are completely my personal comments, see here for the details.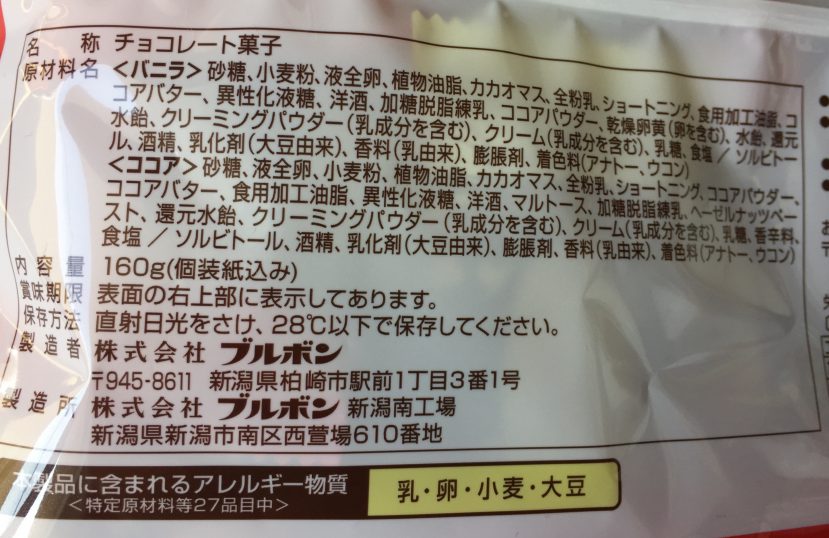 The materials may be changed in the future so please check yourself when you try it.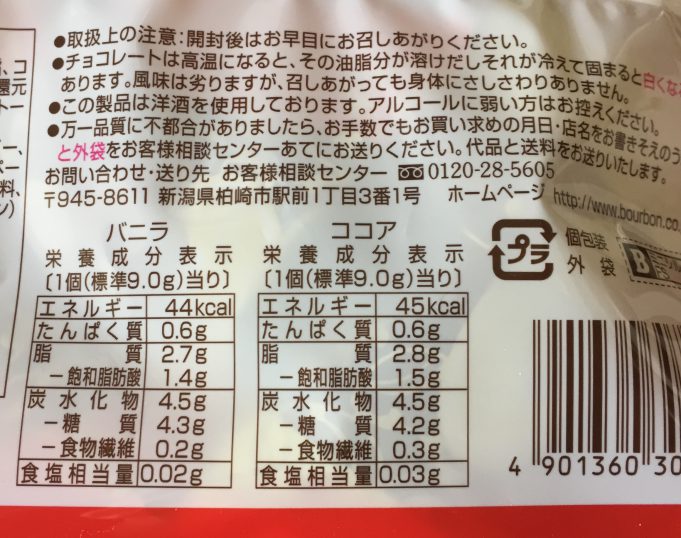 The nutritional indication.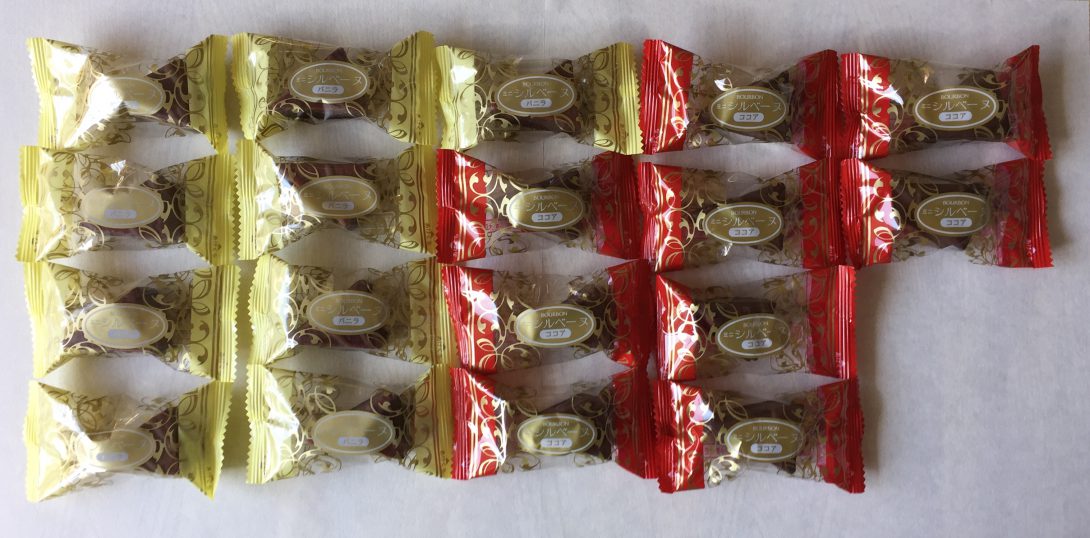 Open the bag. There are 9 vanilla cakes and 9 cocoa cakes in my case.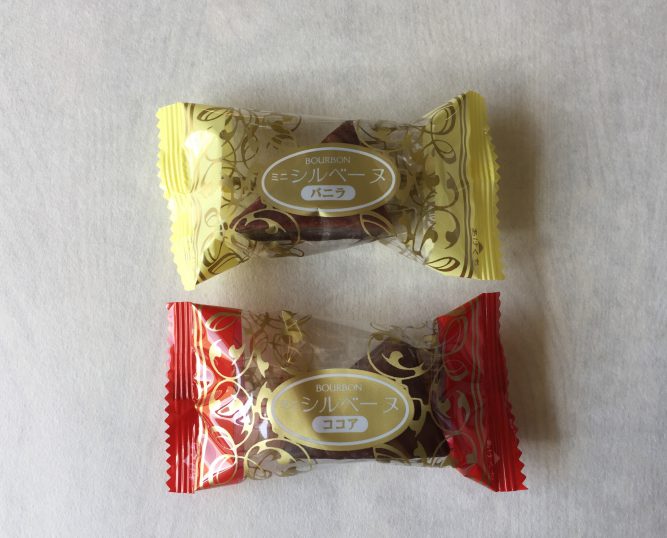 Pick up each one.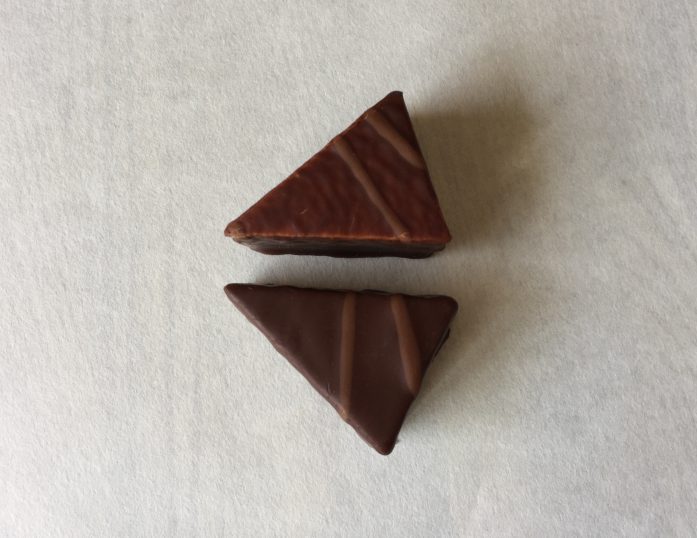 Open the individual package.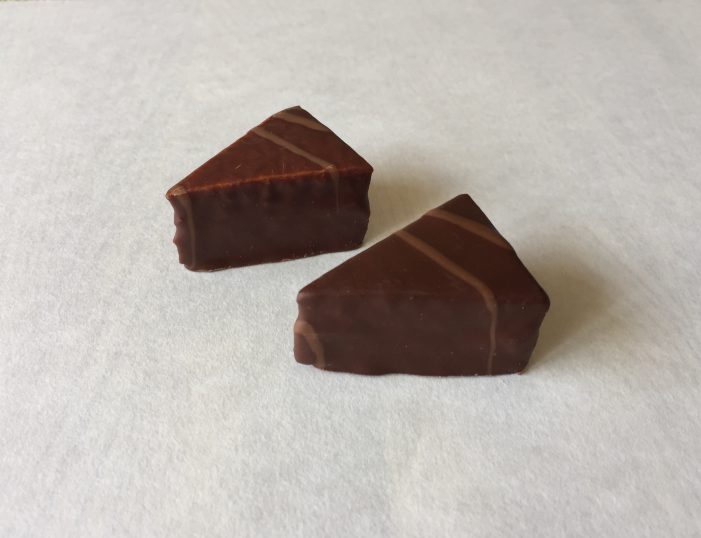 Different view.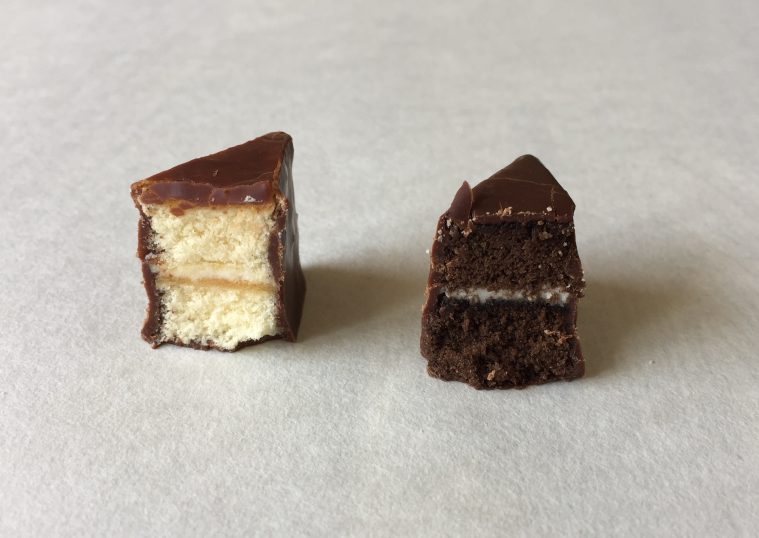 View inside.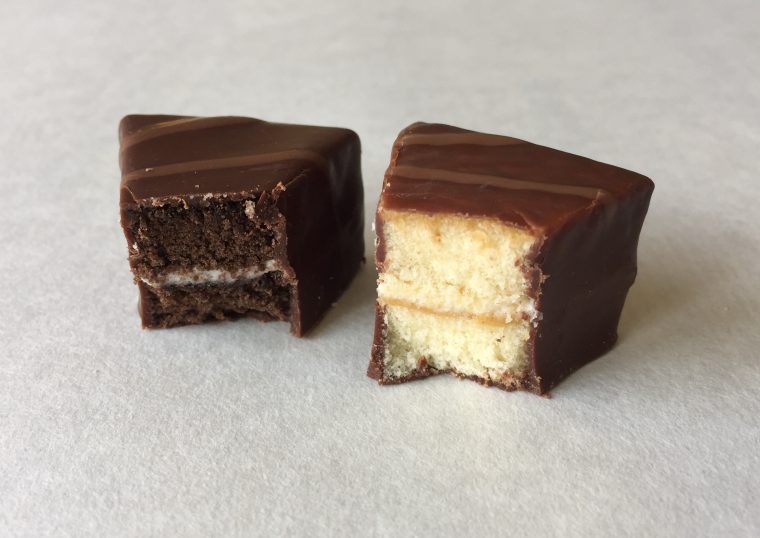 2019 Nov.