I'm a chocolate person, so I like eclairs better than cream puffs. I like the texture of this product! It's very fun!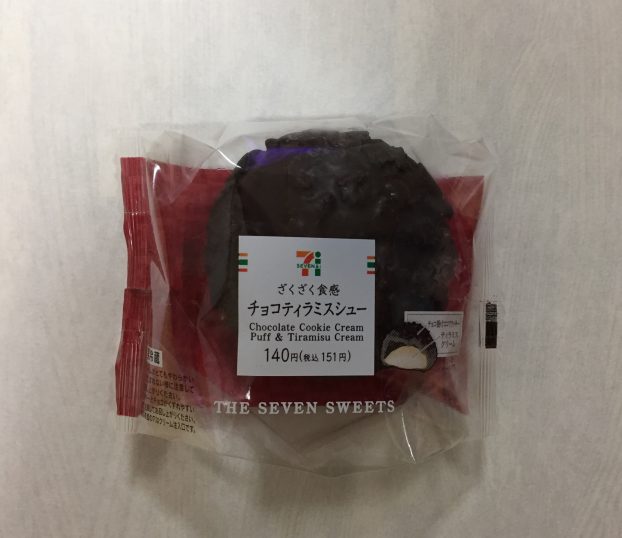 Taste
★★★★★
Crunchy! I was able to enjoy plenty of chocolate and cream!
Price
★★★☆☆
Around 150 yen.
Calorie
★★☆☆☆
368 kcal per package.
Easy to get?
★★☆☆☆
I got this at seven-eleven, one of the biggest convenience stores in Japan. I have got it twice but I went to the store to get it again I was unable to find it…
Get again?
★★★★★
Definitely! If I can find it…
The ratings above are completely my personal comments, see here for the details.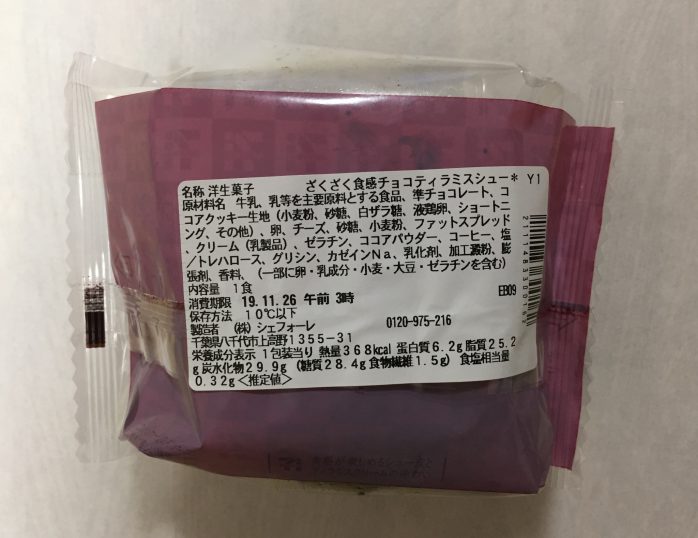 The materials may be changed in the future so please check yourself when you try it.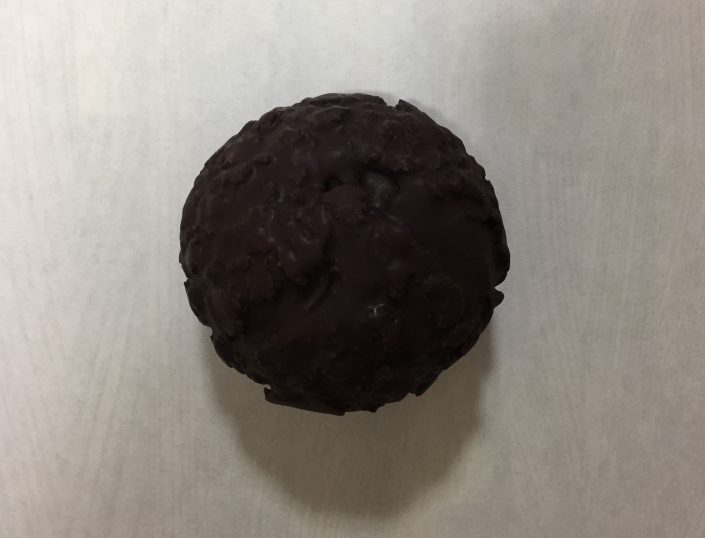 Open the package. View from above.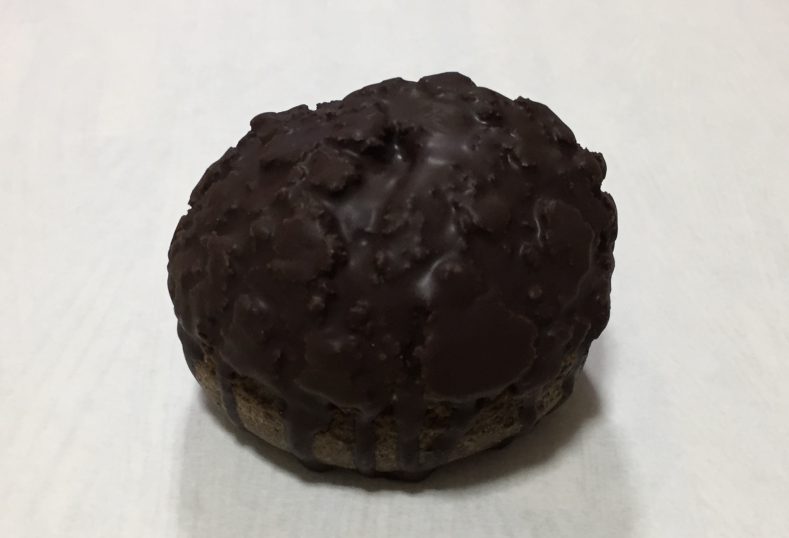 View from a bit side.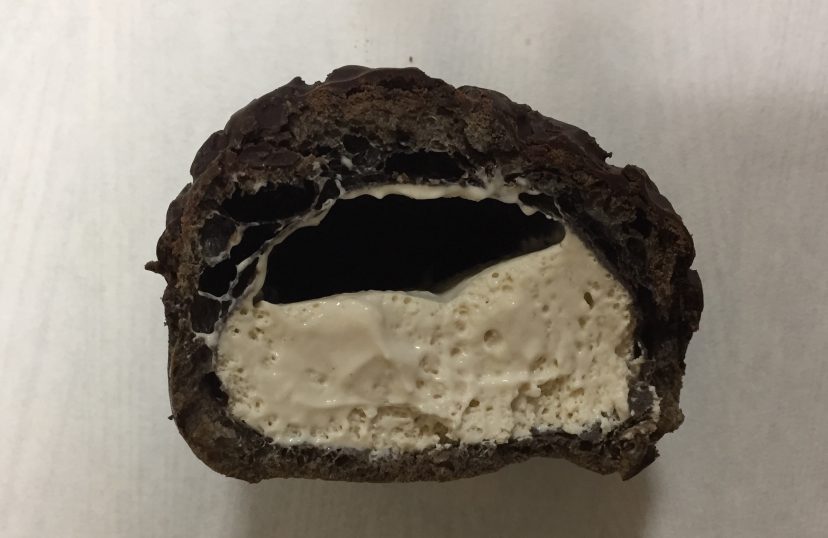 View inside.
2019 Nov.