"Bisco" is one of most famous and long seller biscuit brand in Japan especially for my generation. This baked chocolate flavor has been added to "bisco" series just a while ago.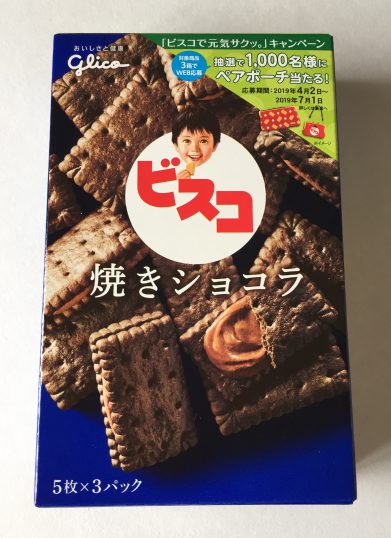 "Bisco" has mild taste so everyone can enjoy the taste from very little children to elder people. I think the manufacturer "glico" sells lots of good snacks for everyone!
Taste
★★★☆☆
Good. Mild taste. Good balance between the sweetness of the cream inside and a little bitter taste of the outside biscuit.
Price
★★★★☆
Average. Around 150 yen.
Calorie
★★★★☆
109 kcal per package (five biscuits). Not that high.
Easy to get?
★★★★☆
I got this at AEON, one of the biggest supermarkets in Japan. I think you can find it almost any supermarkets.
Get again?
★★★☆☆
Probably… "Bisco" series has a lot of flavors and I like the strawberry taste better so I would buy that when I want to eat "bisco".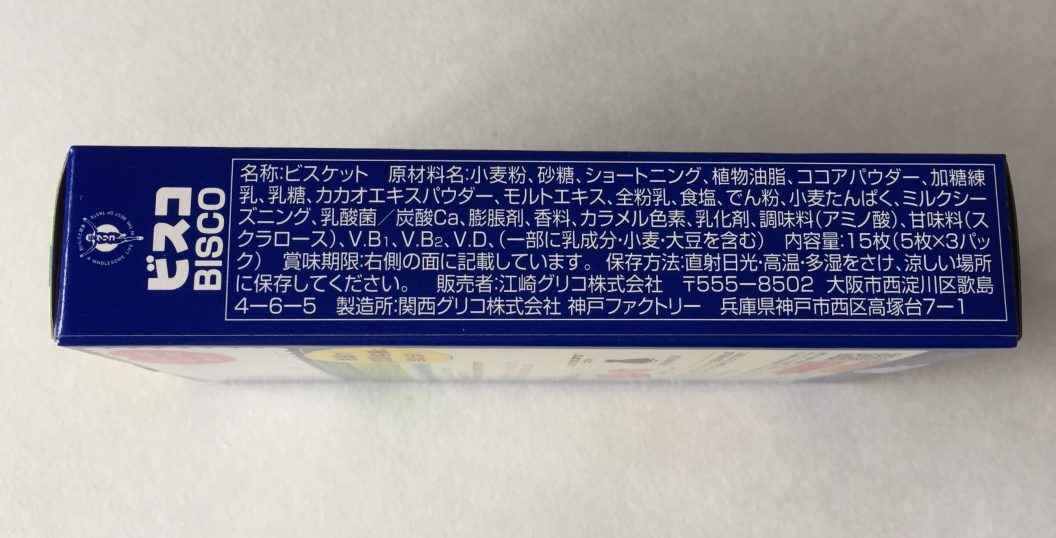 The materials may be changed in the future so
please check by yourself when you try it.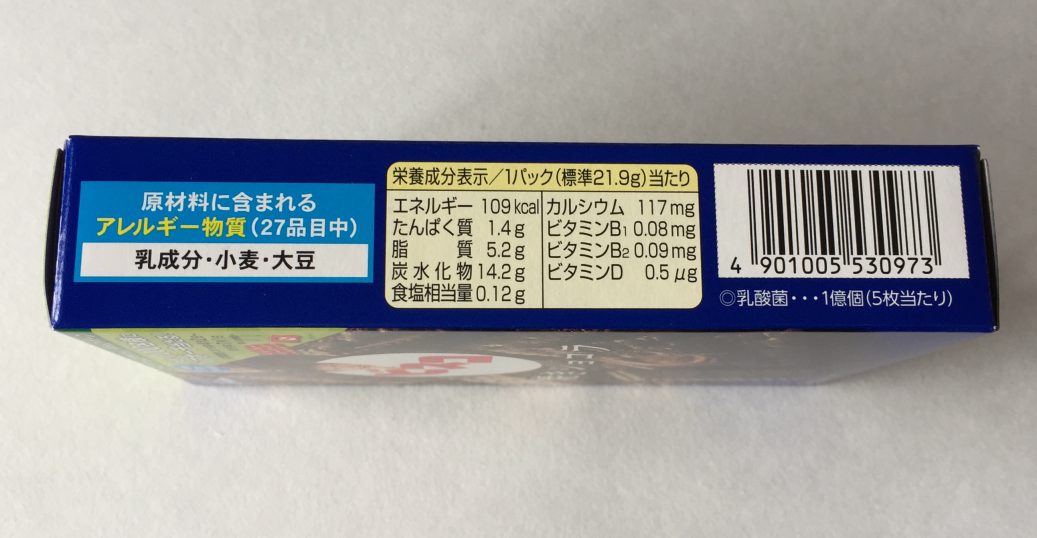 The nutritional indication per package (not a box).
There are five biscuits in a package.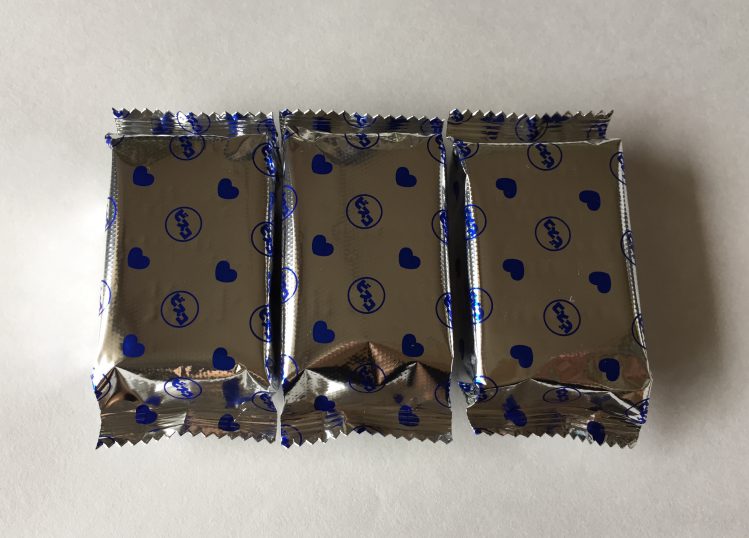 Open the box.
There are three packages in a box.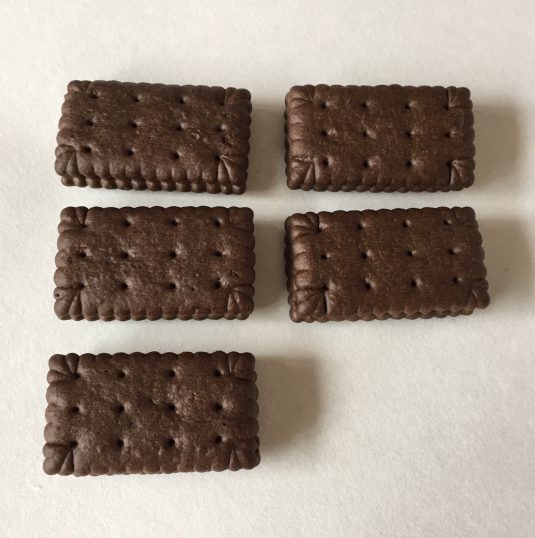 Open a package.
There are five biscuits in a package as I mentioned above.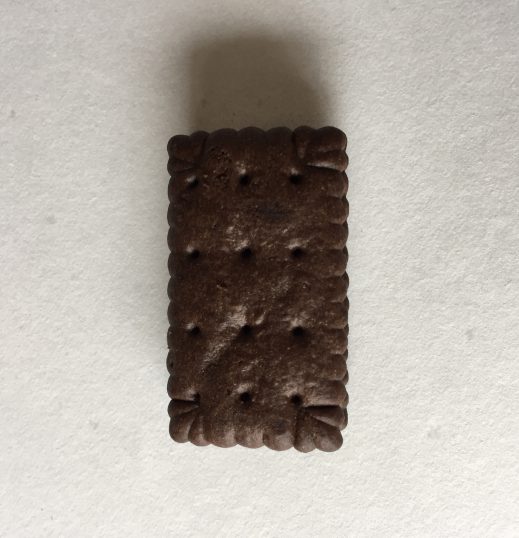 View from above.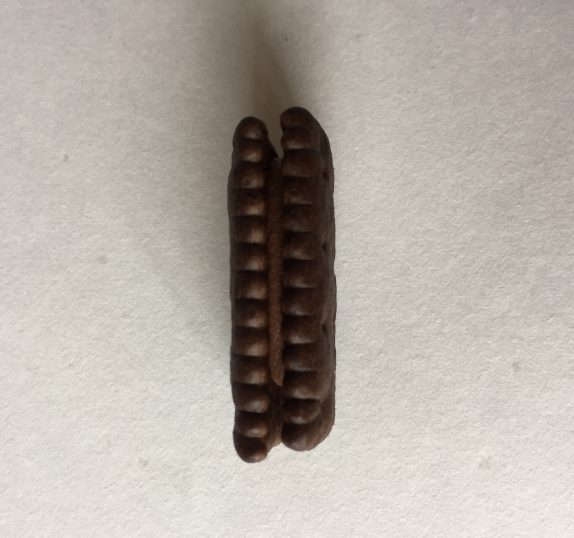 View from the side.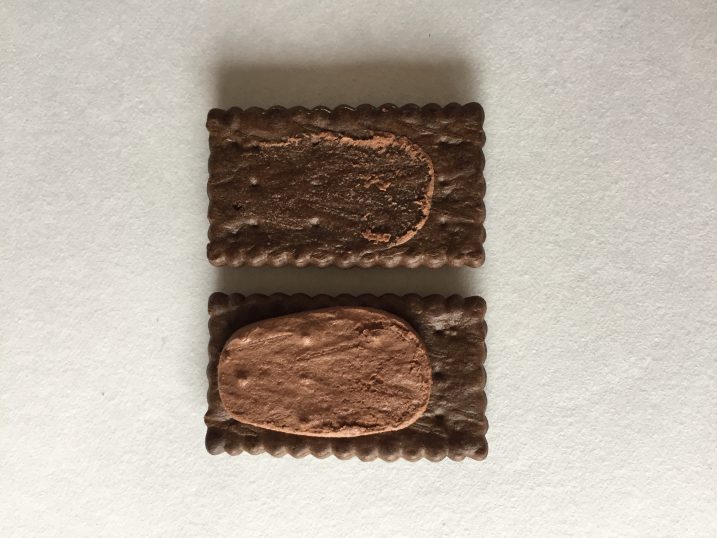 Inside view.
—
—
2019 Jul.