It seems "pocky" is famous around the world now. There are some similar products to "pocky" in Japan but they are something different.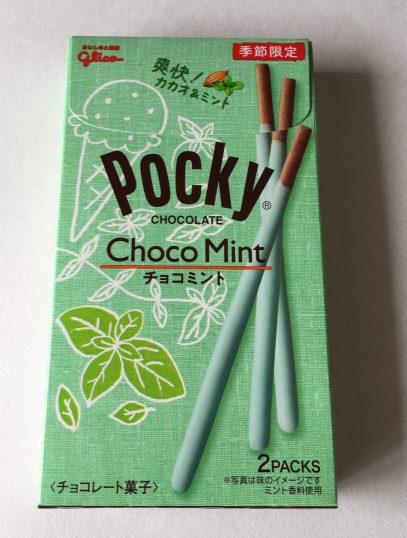 Recently choco-mint flavor is a kind of "boom" in Japan. Nowadays "glico" has released lots of different tastes of "pocky" and this is one of them.
Taste
★★★☆☆
Good. Acutually, much better than I expected. As I mentioned above, choco-mint flavor is a kind of "boom" in Japan recently so I didn't expect that much but it was quite good taste!
If you really like choco-mint taste you must like it!
Price
★★★★☆
Average. Around 150 yen.
Calorie
★★★★☆
165 kcal per package (not a box). Not that high.
Easy to get?
★★★☆☆
I got this at AEON, one of the biggest supermarkets in Japan. This flavor is sold in summer limited (and might be only this year…) so you may not be able to find this…
Get again?
★★★☆☆
Probably… "Pocky" series has a lot of different flavors and I like the strawberry taste best so I would be likely to buy that flavor when I want to eat "pocky".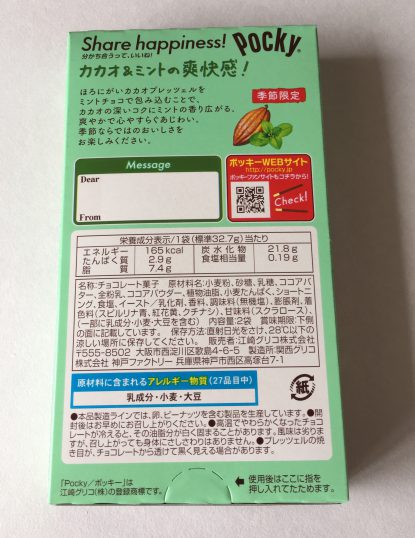 The materials may be changed in the future so
please check by yourself when you try it.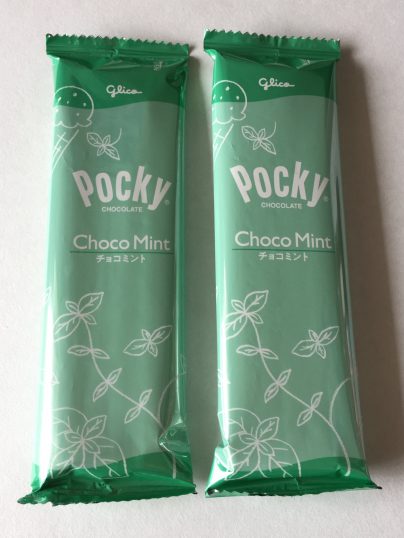 Open the box.
There are two packages in a box.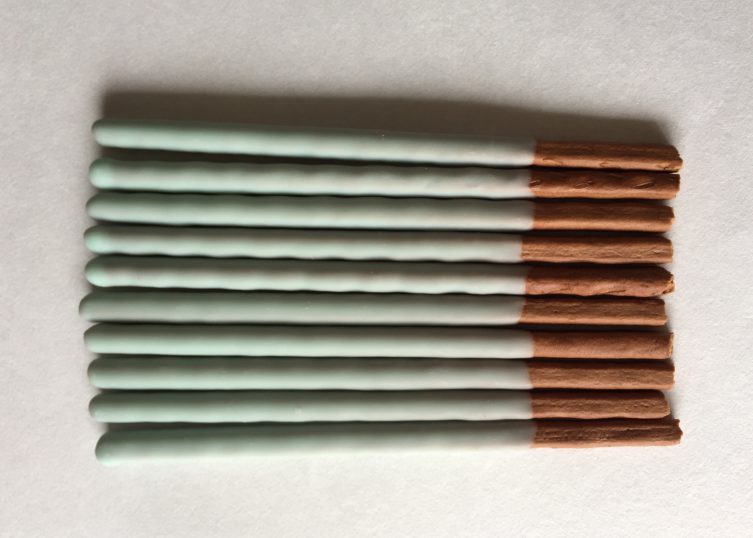 Open the package.
There are 10 sticks of "pocky" in a package.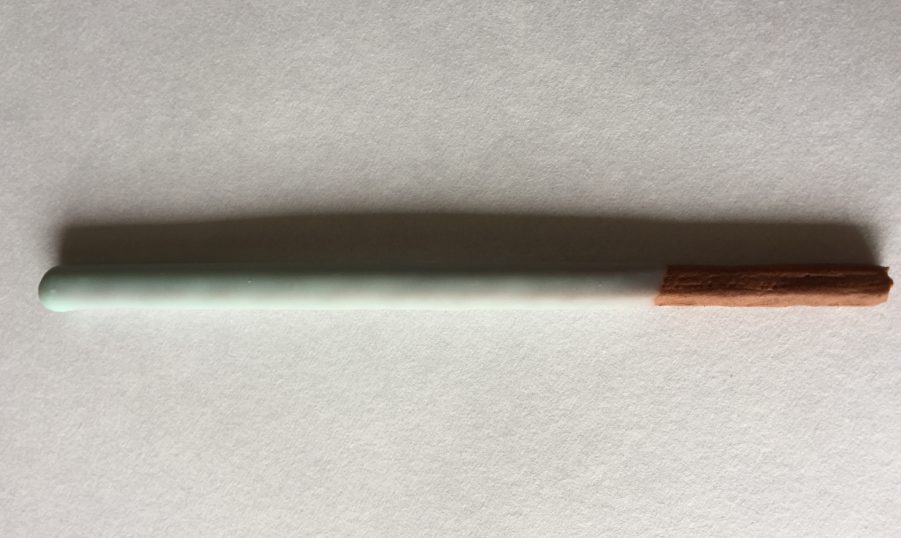 Pick up one.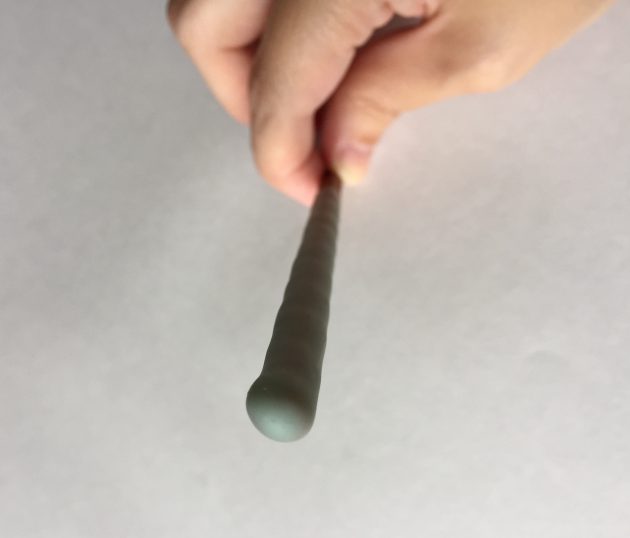 View from above.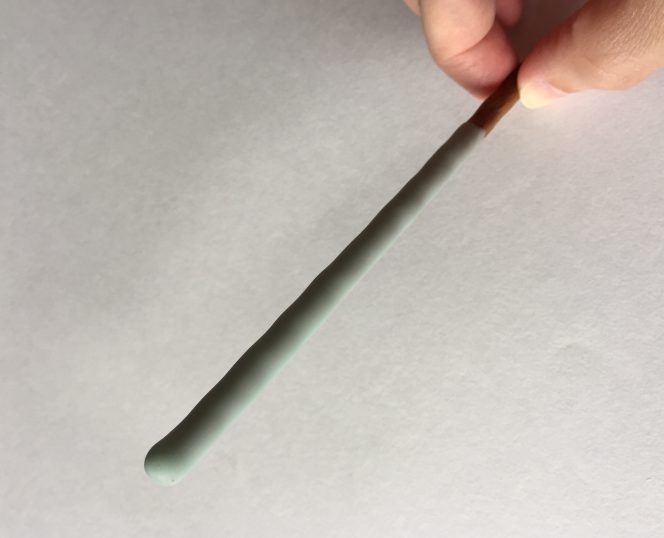 View from a bit side.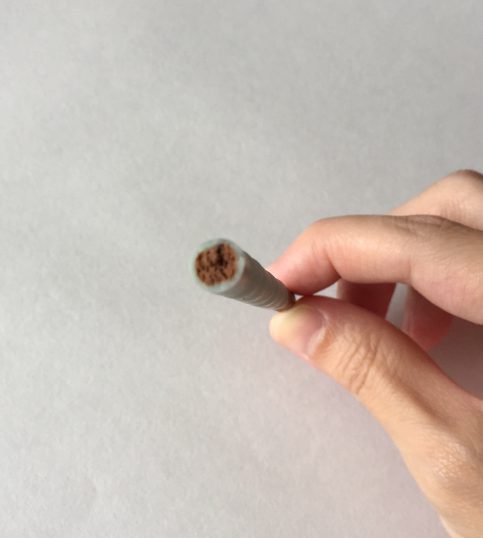 Inside view.
2019 Jul.