"BLACK THUNDER" is famous chocolate bar brand in Japan. There was a news Kohei Uchimura has liked the product very much. He is the Olympic gold medalist in gymnastics. So after the news, this product has been well known by people.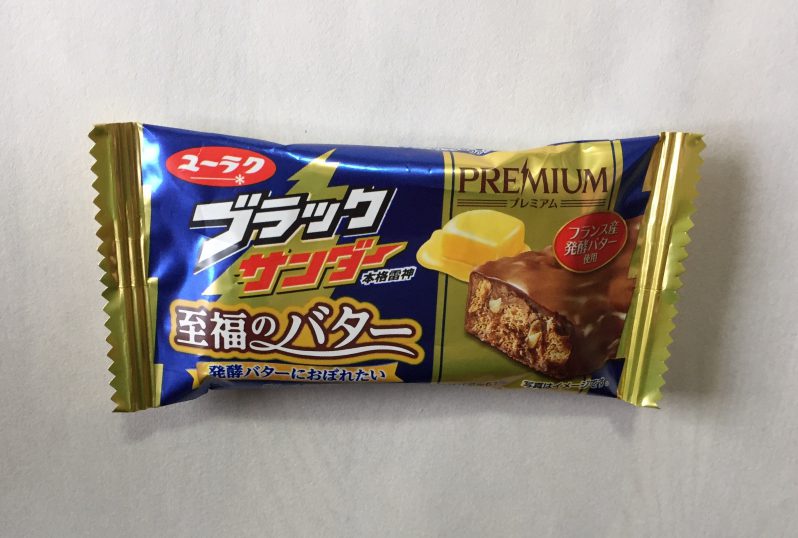 "BLACK THUNDER" has some different flavors. This time they feature cultured butter!
Taste
★★★★★
So good!
I love cultured butter sweets!
And the BLACK THUNDER chocolate bar was good as usual!
Price
★★★☆☆
Average. Around 50 yen.
Calorie
★★★☆☆
122 kcal per package.
Easy to get?
★★☆☆☆
I got this at Seven-Eleven, one of the biggest convenience stores in Japan.
I'm not sure we can get this flavor anytime or not.
But it's not that easy to find it to me…
Get again?
★★★★★
Definately!!
The ratings above are completely my personal comments, see here for the details.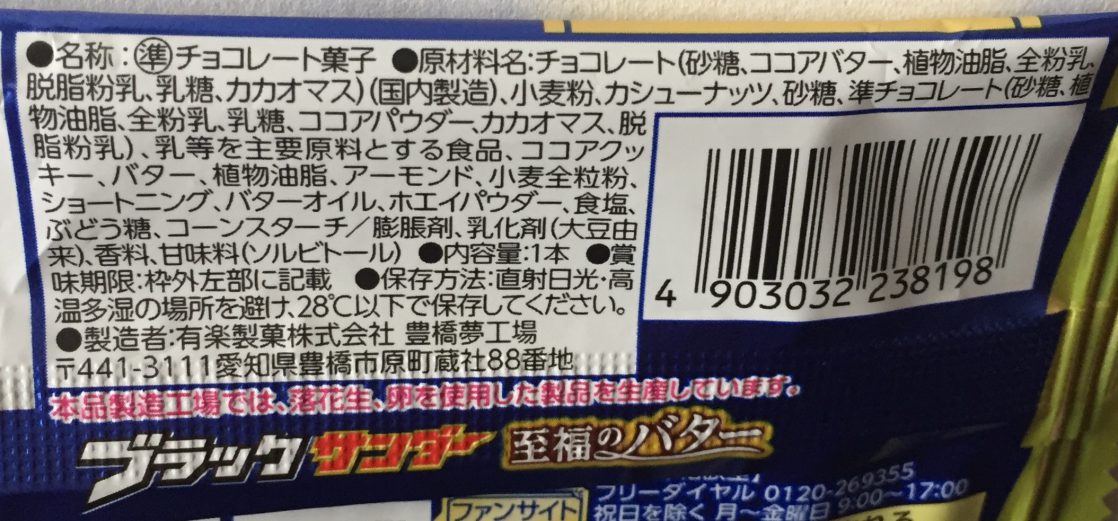 The materials may be changed in the future so please check yourself when you try it.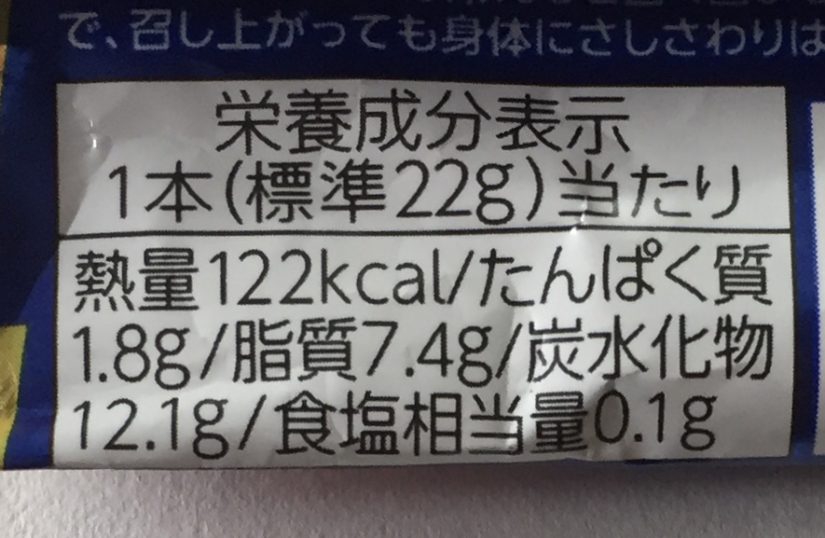 The nutritional indication.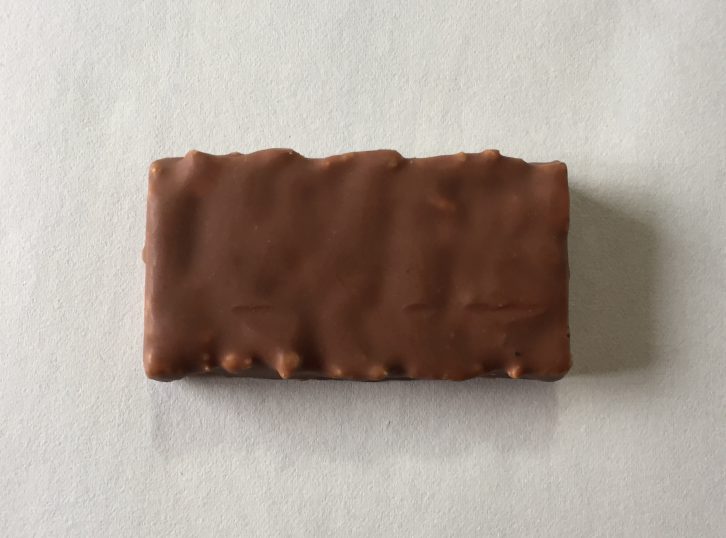 Open the package.
View from above.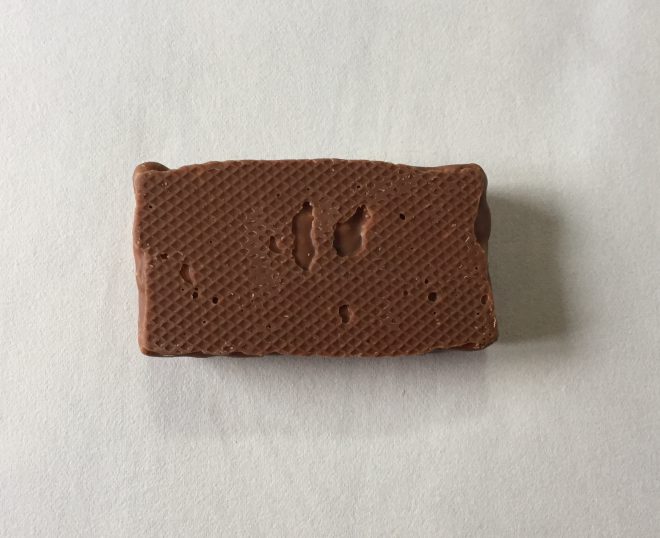 The opposite side.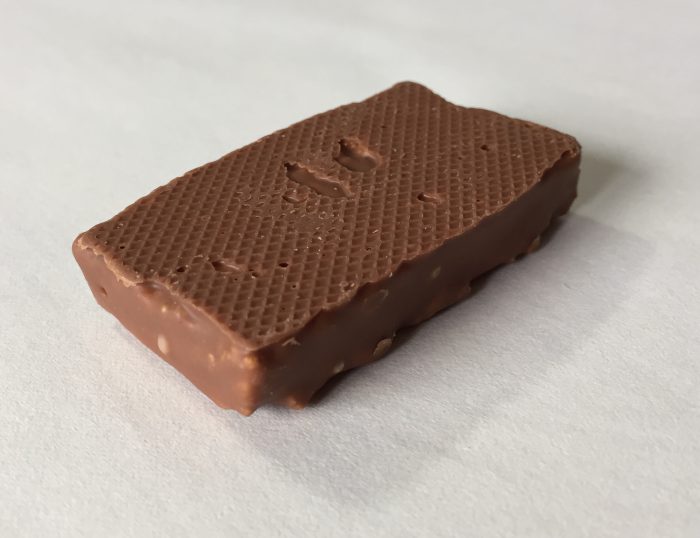 View from a little side.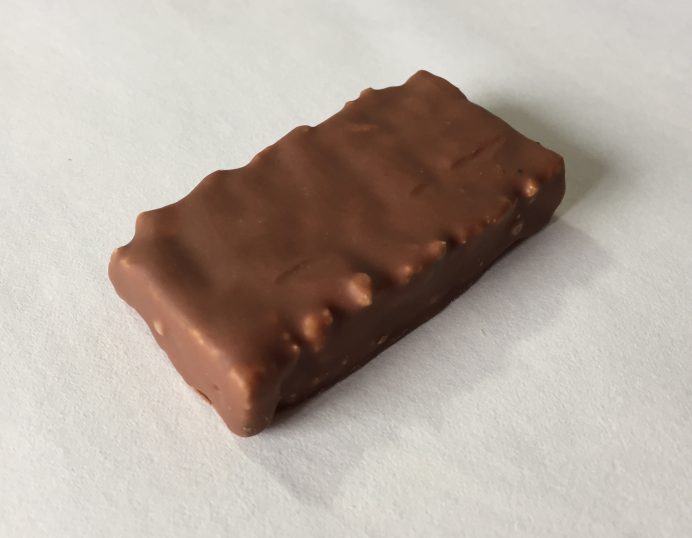 The opposite side.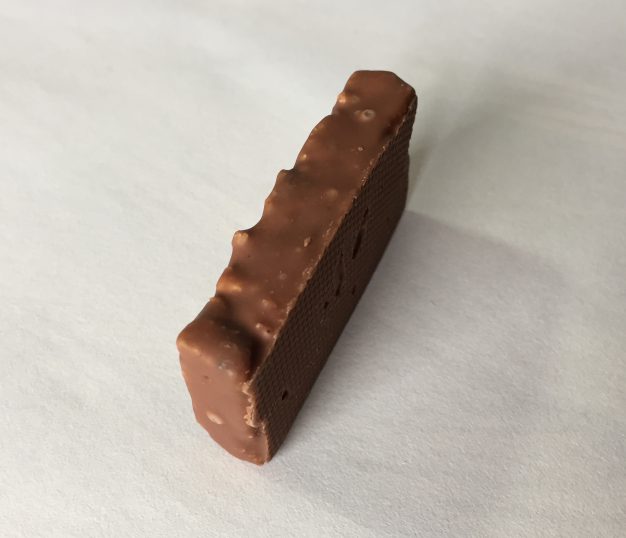 View from a different angle.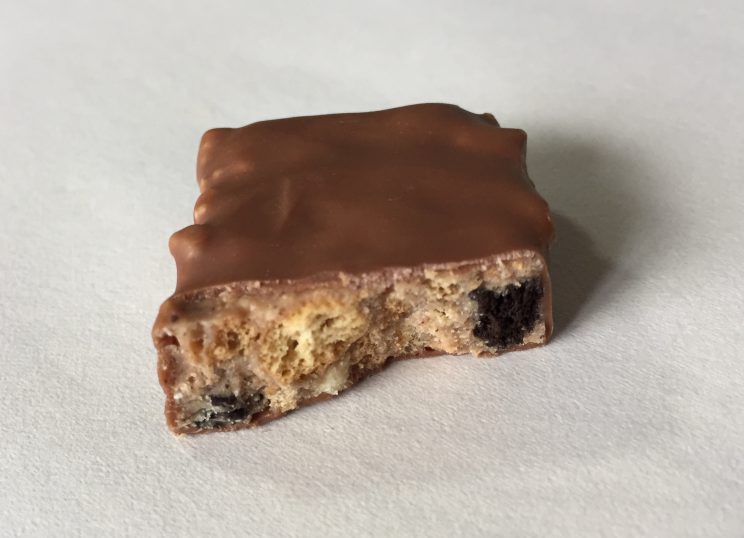 Break in half.
2020 Dec.