"Bisco" is one of the most famous and long seller biscuit brands in Japan especially for my generation. According to the package, this flavor is sold only in winter.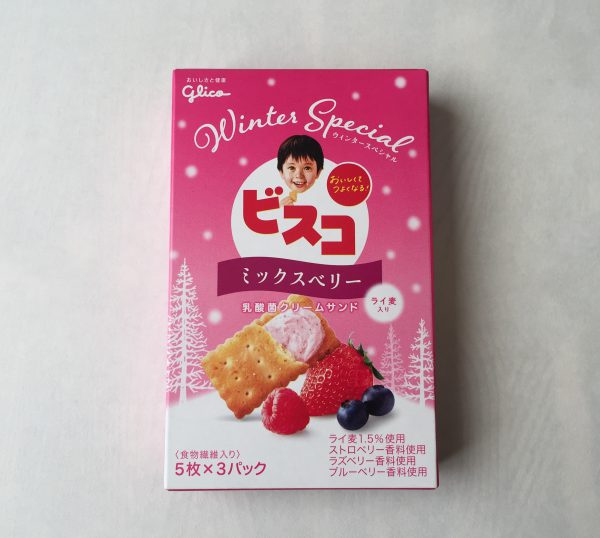 This is my first time to see this one. Three kinds of berries, strawberry, raspberry and blueberry are mixed in the cream.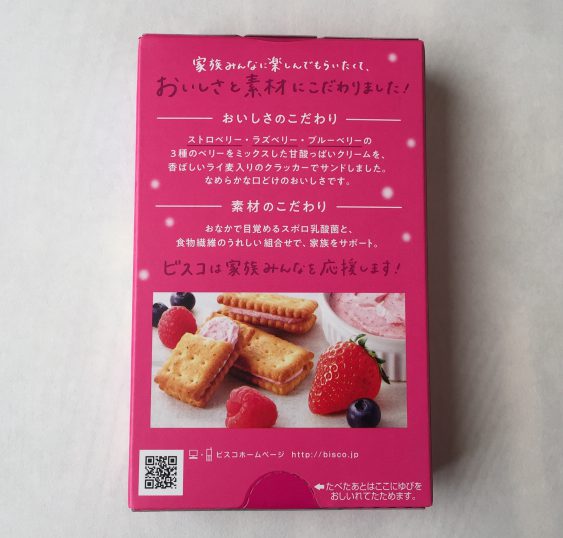 Taste
★★☆☆☆
Not bad at all but it was a little sour to me.
I prefer the existing flavors.
Price
★★★☆☆
Around 100 yen per box.
Calorie
★★★☆☆
109 kcal per individual package.
Easy to get?
★★☆☆☆
I got this at AEON, one of the biggest supermarkets in Japan.
Although it is not specified, it seems to be sold only in winter.
Get again?
★☆☆☆☆
Probably not…
The ratings above are completely my personal comments, see here for the details.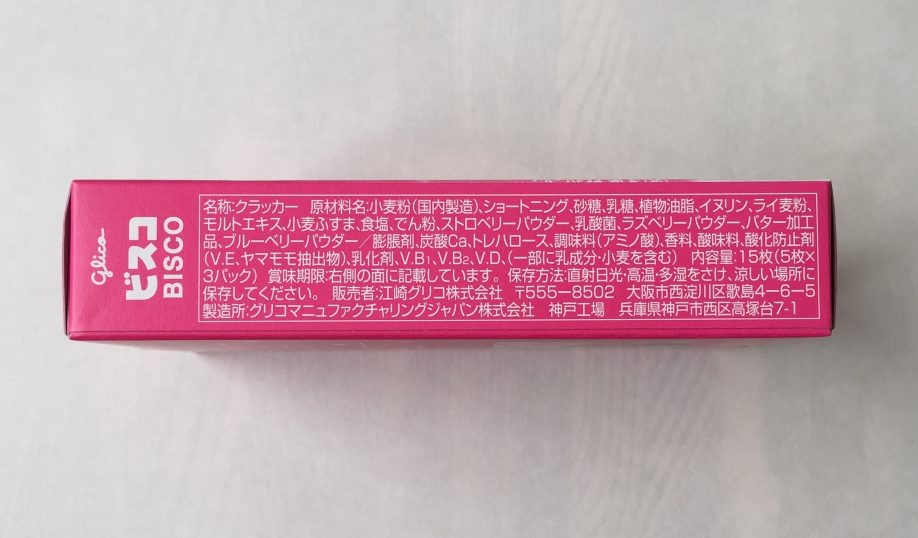 The materials may be changed in the future so please check yourself when you try it.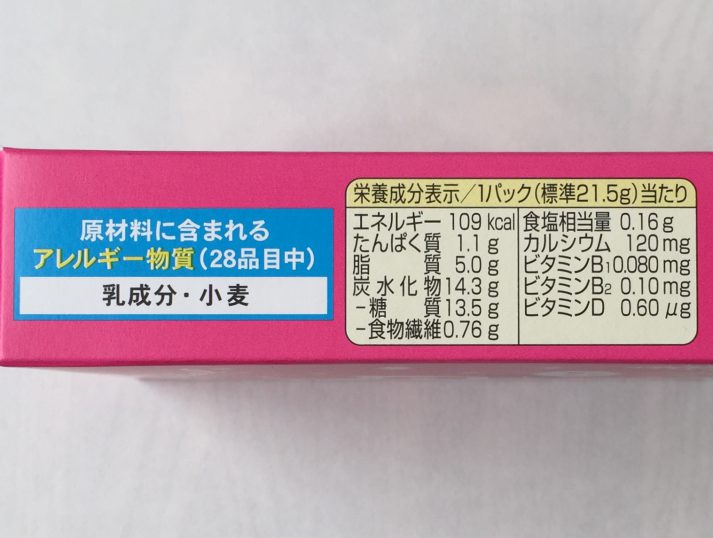 The nutritional indication.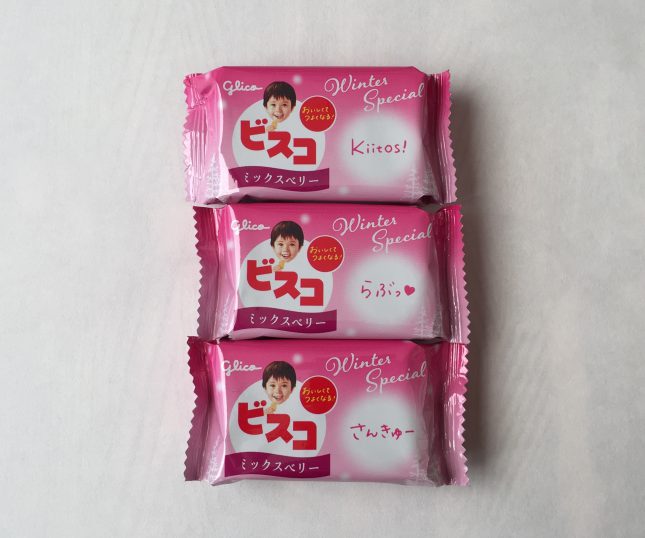 Open the box.
There are 3 individual packages in a box.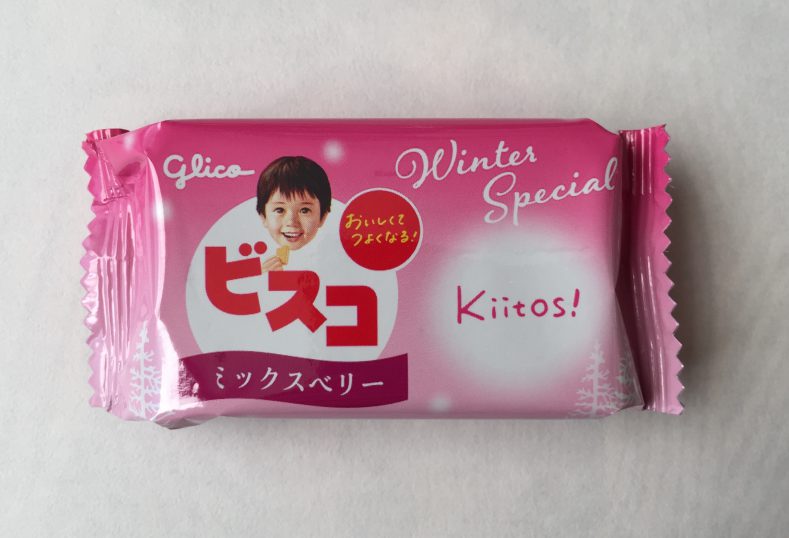 Pick up the one.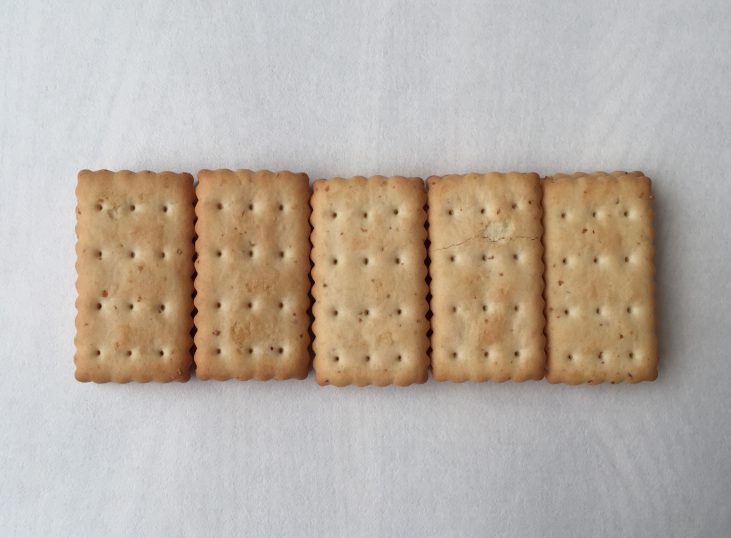 Open the individual package.
There were 5 biscuits in an individual package.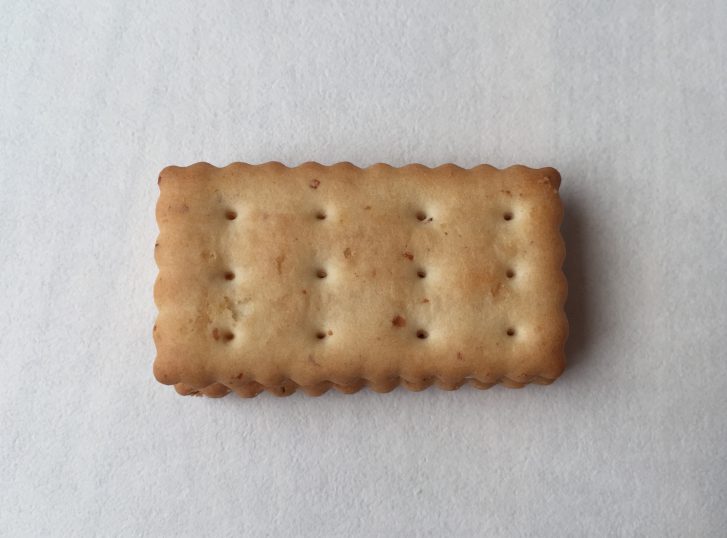 Pick up the one.
View from above.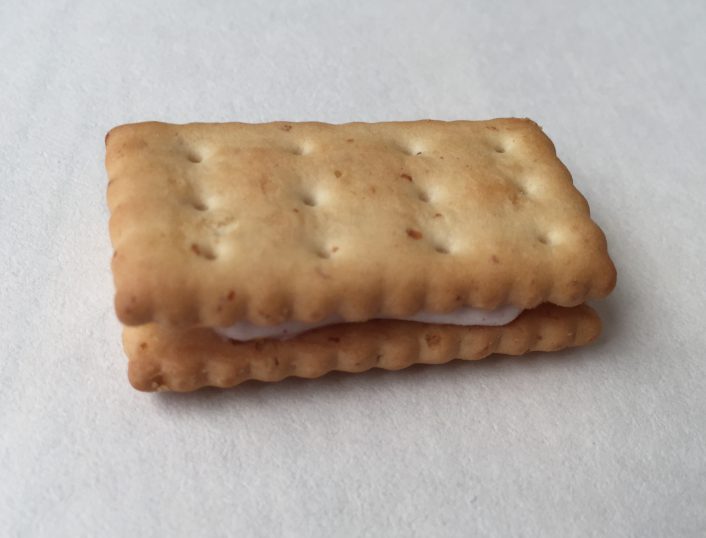 View from a little side.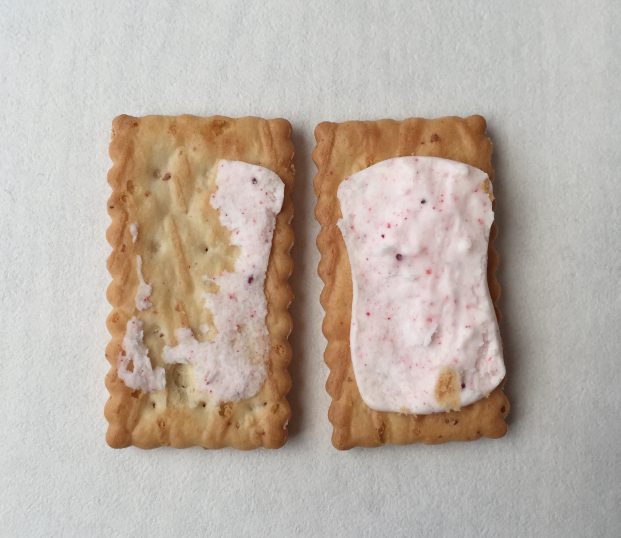 Detached the biscuits in two.

2021 Jan.