They are called "Koalas' March" that is one of popular products from a manufacturer LOTTE. I think almost all Japanese know the name of this item "Koala's March".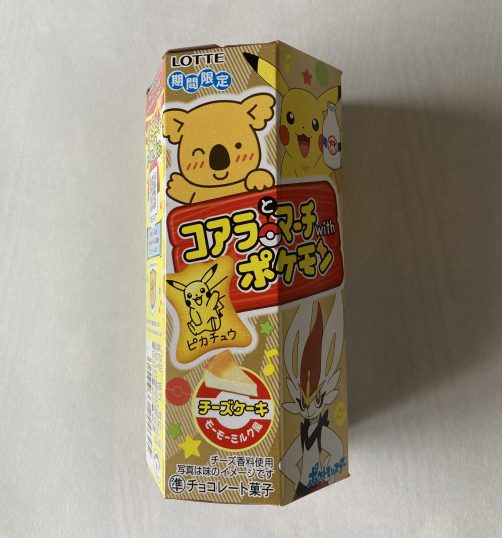 This koala shaped chocolate snack has been sold for more than 35 years in Japan. "Koalas' March" have some different flavors.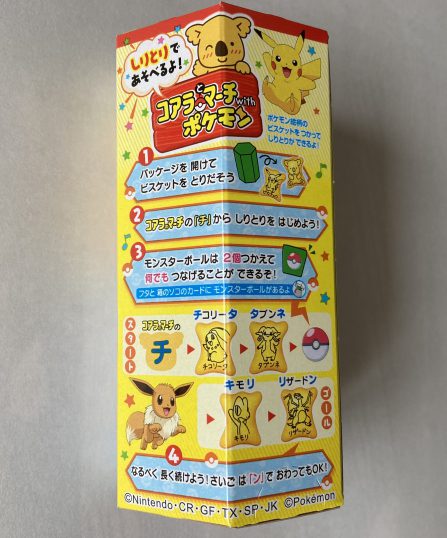 This time they feature cheesecake flavor and POKEMON printings!
Taste
★★★★☆
Crispy as usual!
And the cheesecake flavored chocolate is tasty!
Price
★★★☆☆
Around 80-100 yen. Very reasonable.
Calorie
★★★☆☆
258 kcal per package.
Easy to get?
★☆☆☆☆
I got this at AEON, one of the biggest supermarket stores in Japan.
They are sold for a limited time only.
Get again?
★★★☆☆
Perhaps!
The ratings above are completely my personal comments, see here for the details.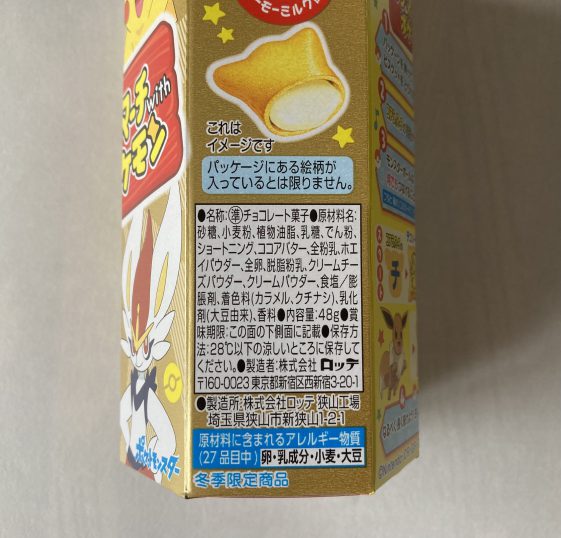 The ingredients may be changed in the future so please check yourself when you try it.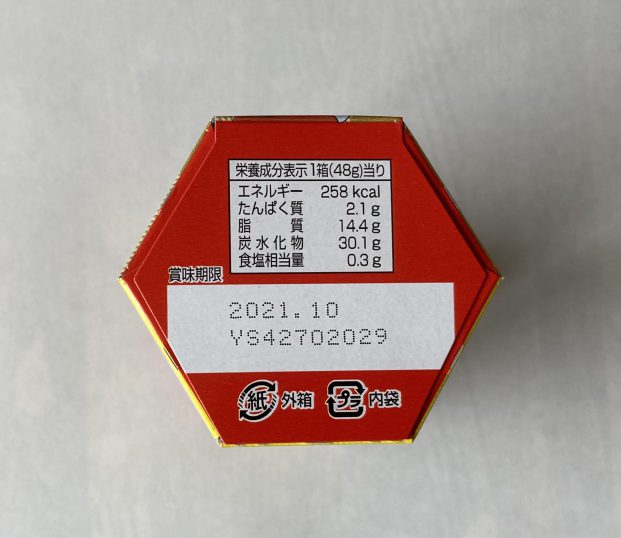 And the nutritional indication.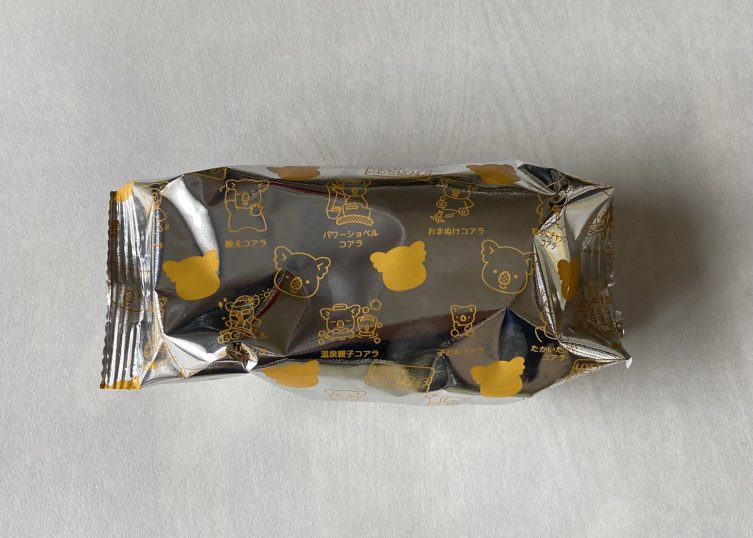 Open the box.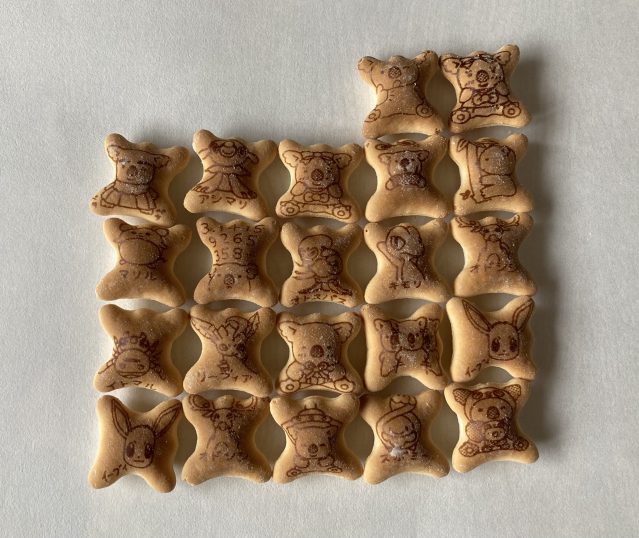 Open the package.
There were 22 koalas / pocket monsters in a package.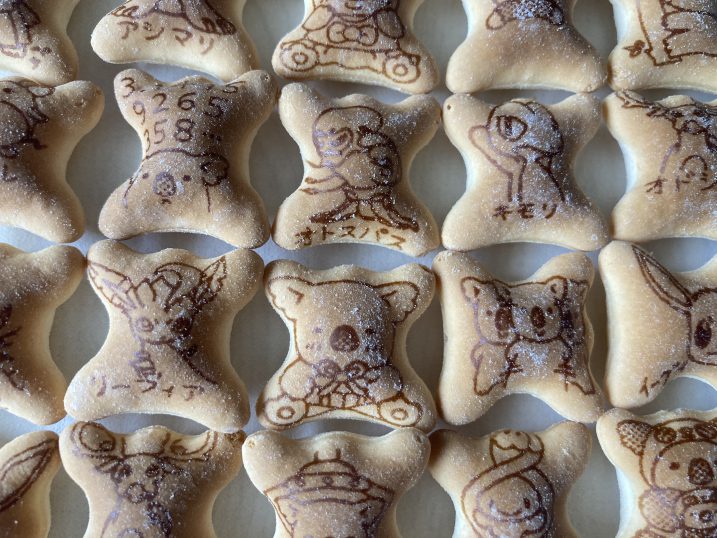 Got close to them.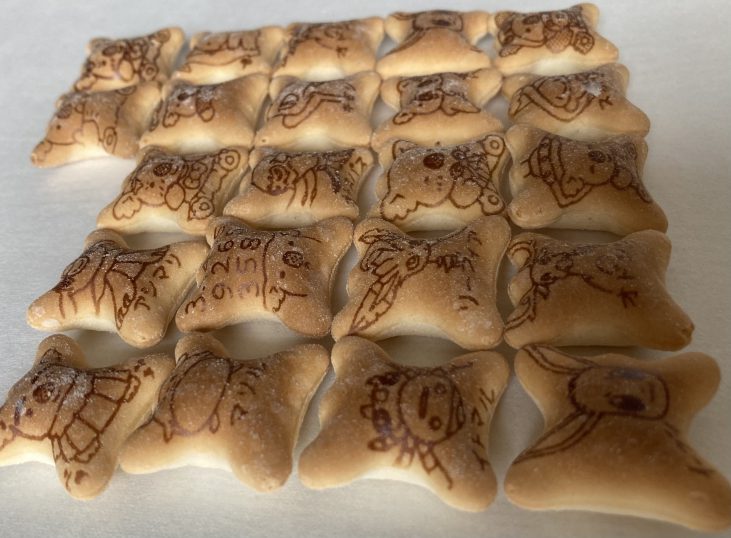 View from the side.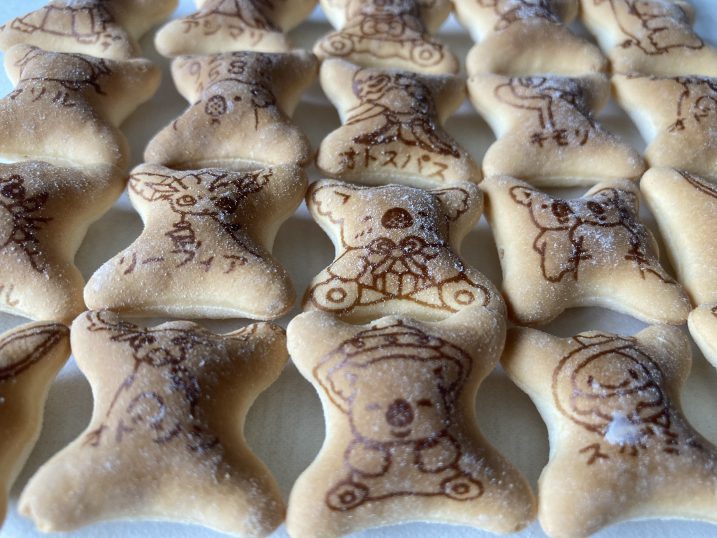 View from a different angle.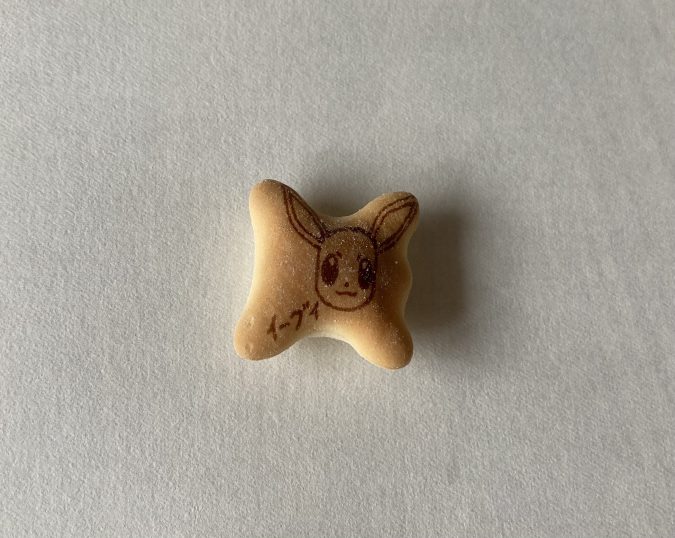 Pick up the one.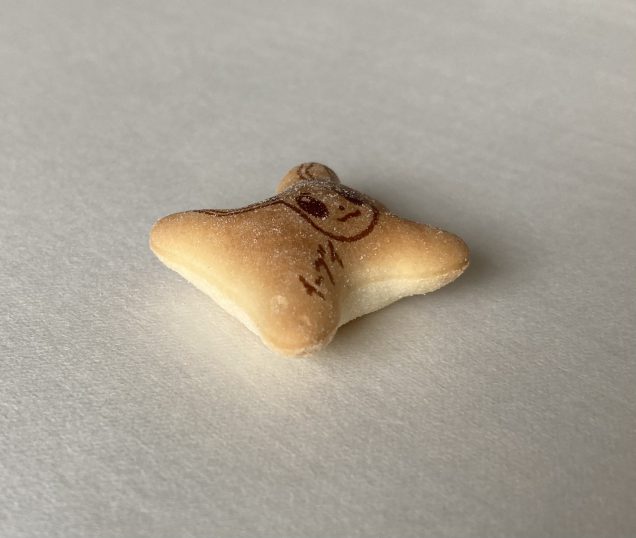 View from a little side.
The back.
2021 Jun.