This product is reasonable price and high satisfaction to me.
I like Bourbon snacks. They sell lots of good and reasonable snacks!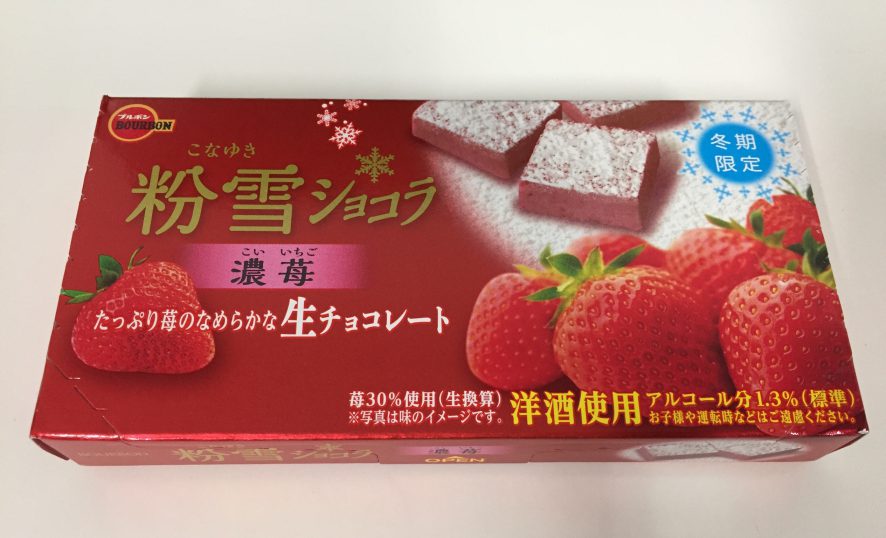 It seems a word "ganache" is not English. "Gnache" is a chocolate with some high cream in my understanding.
It's easy to melt so this product is sold limited in winter season.
Taste
★★★★☆
Very soft and strong strawberry and cream taste!
Price
★★★☆☆
Average. Around 150 yen.
Calorie
★★★☆☆
236 kcal per box.
Easy to get?
★★★☆☆
I got this at AEON, one of the biggest supermarkets in Japan. But the package says it is sold limited in winter. If you visit Japan in winter you may be able to find it!
Get again?
★★★★☆
Probably since I really like strawberry-flavored chocolate.
And this product is not expensive.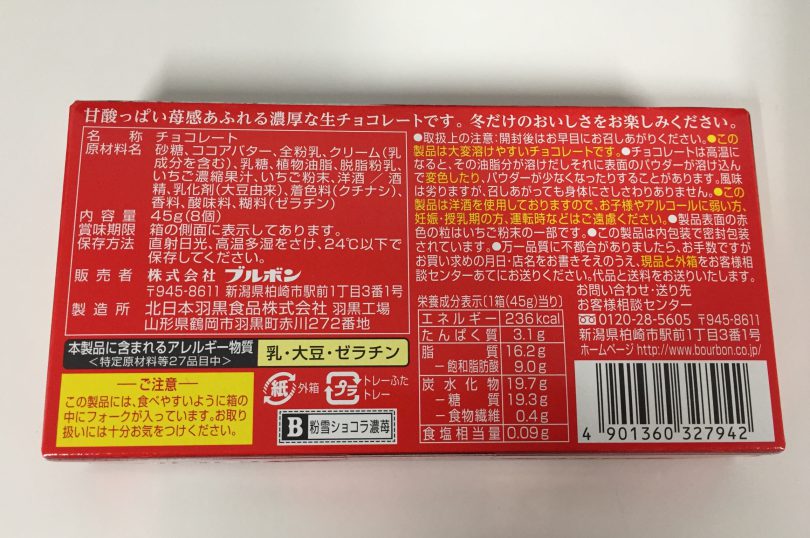 The materials may be changed in the future so please check by yourself when you try it.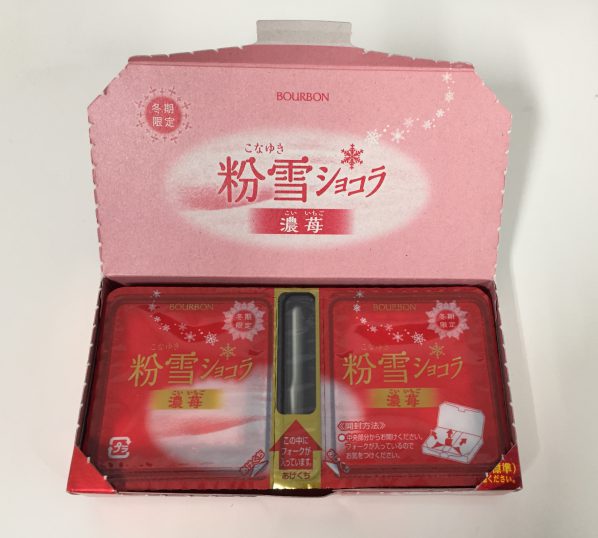 Open the box.
There is a cocktail stick between the individual packages.
These chocolates are very soft so it's easier to have them with it.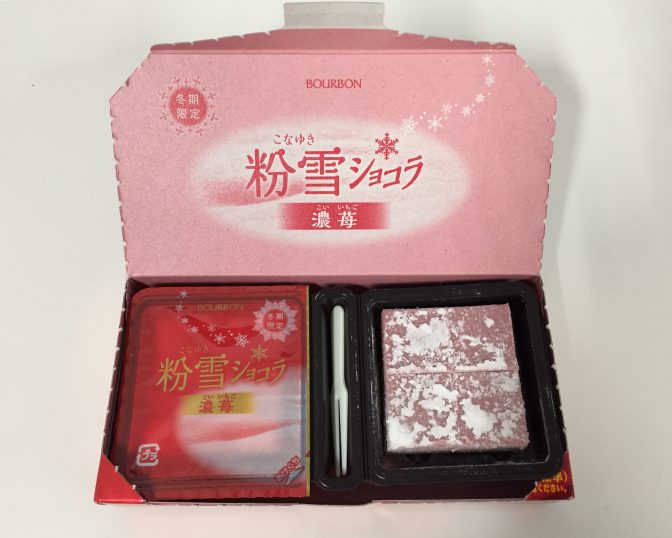 Remove one of the films.
4 chocolates are in it.
Pick up one.
Looks yummy!
2019 Jan.