I think this product is one of "functional" snacks.
Recently there are lots of "functional food" in Japan.
If my understanding is correct, "functional food" means that the food must be something good for your health.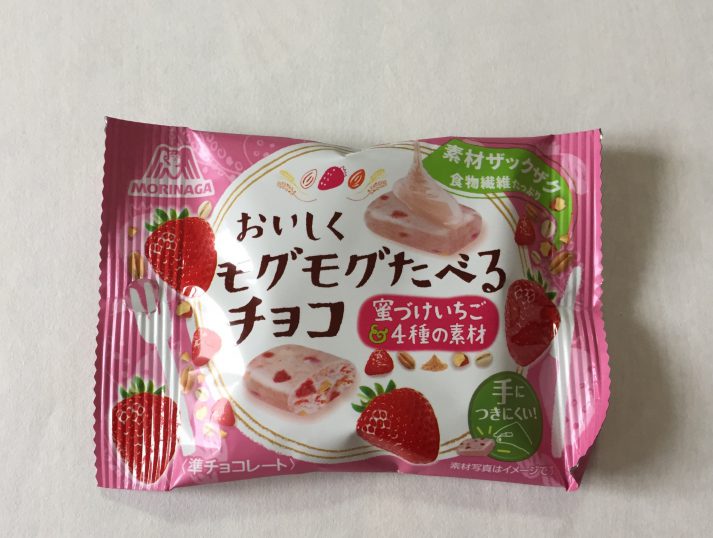 Taste
★★☆☆☆                
Not bad at all as a "functional food".
However, I expect better taste as just chocolate…
But if you are a health-conscious person you may like it!
Price
★★★★☆
Average. Around 100 yen.
Calorie
★★★★☆
154 kcal per package. Not bad.
Easy to get?
★★★☆☆
I got this at NEWDAYS which is a convenience store you can find in or near a train station.
Get again?
★☆☆☆☆
Probably not… This is not for me unfortunately…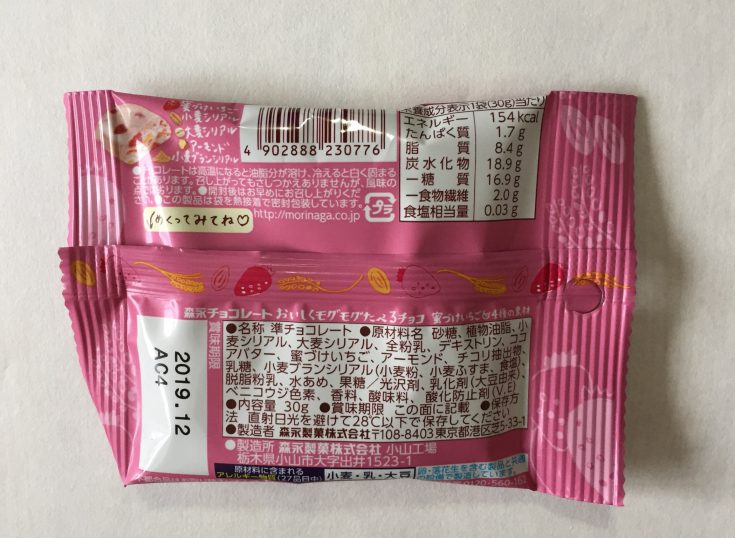 The materials may be changed in the future so please check by yourself when you try it.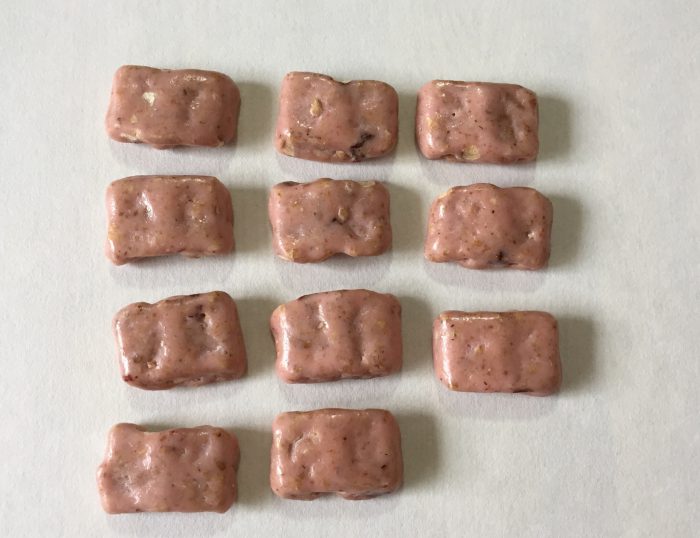 There are about 10 chocolates in a package.
Pick up one.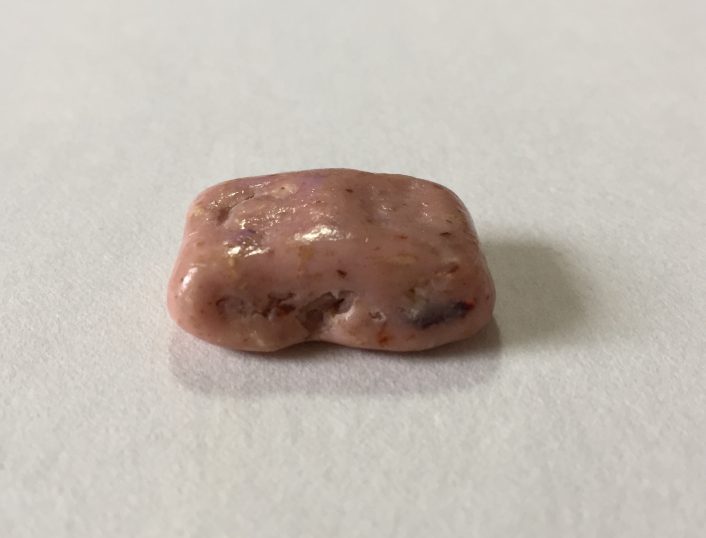 View from a bit side.
2019 Jul.