Meiji is one of the famous chocolate snacks manufacturers in Japan. I've been seeing a lot of pistachio sweets lately. This is one of them.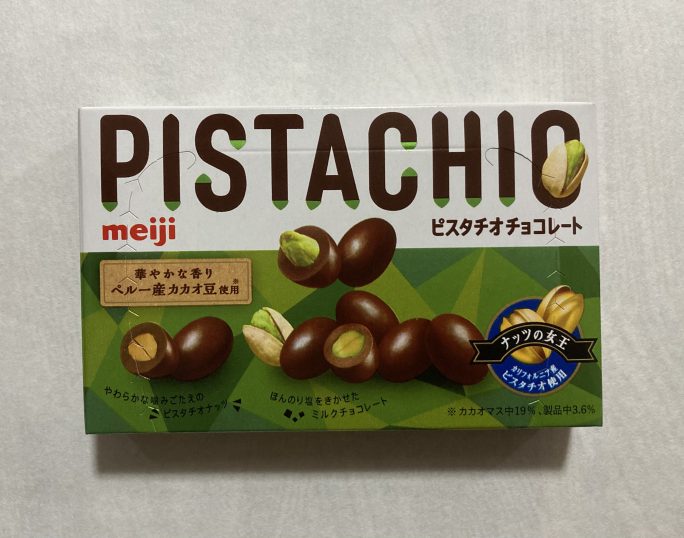 According to the package description, the soft texture pistachio nuts are covered with rich milk chocolate.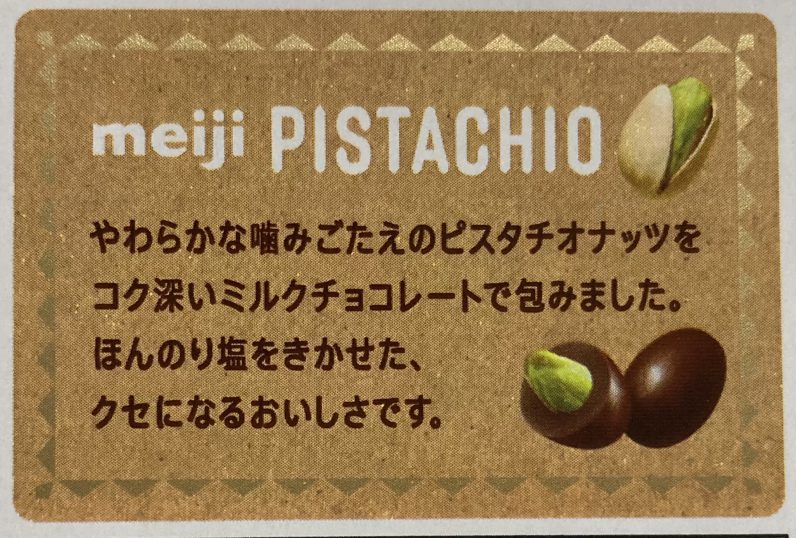 Taste
★★★☆☆
It's not bad,
but I personally prefer pistachio nuts with a more crispy texture.
Price
★★★☆☆
Around 250 yen per box.
Calorie
★★★☆☆
202kcal per box.
Easy to get?
★★★☆☆
I got this at AEON, one of the biggest supermarkets in Japan.
I'm not sure if it's available at any time or not.
Get again?
★★★☆☆
Not sure for now.
The ratings above are completely my personal comments, see here for the details.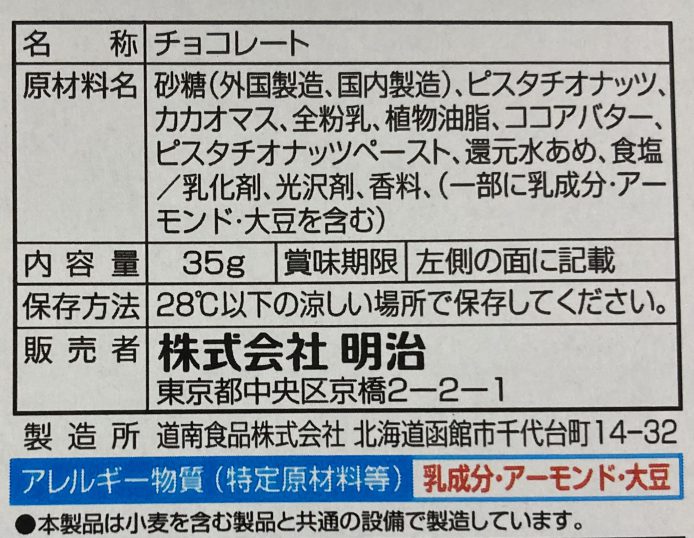 The ingredients may be changed in the future so please check yourself when you try it.

And the nutritional indication.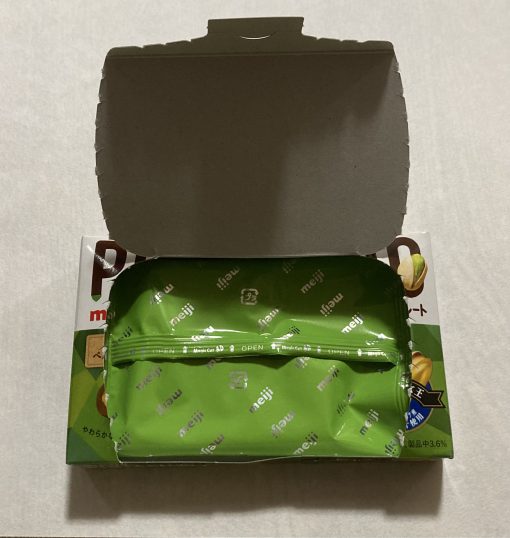 Open the box.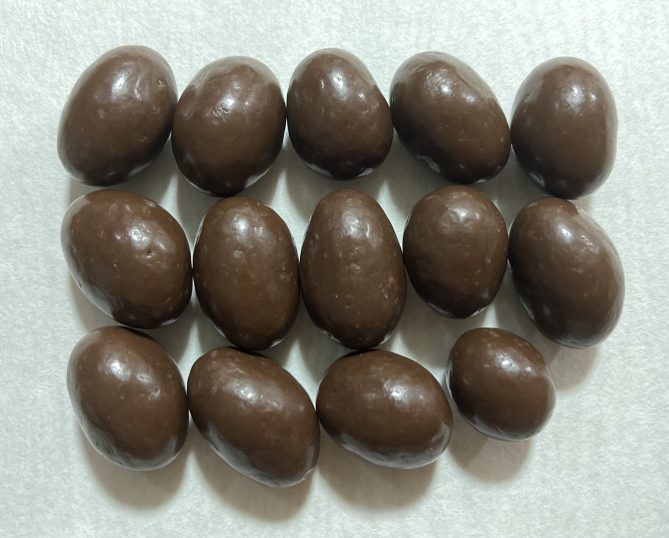 Open the package inside.
There were 14 chocolates in a box in my case.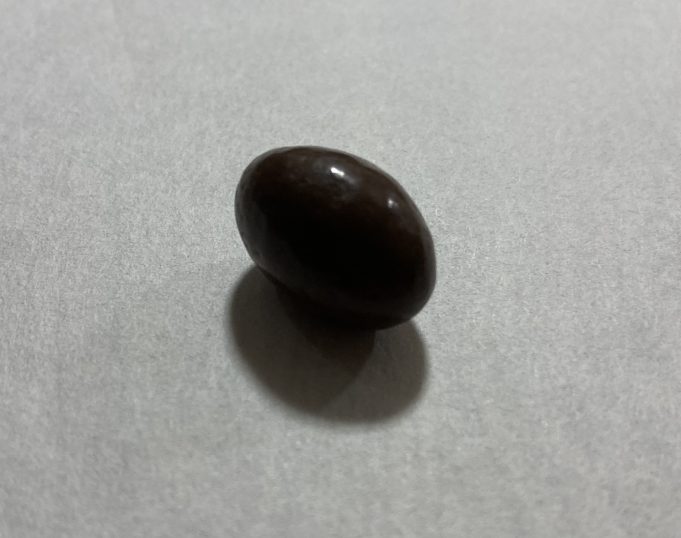 Pick up the one.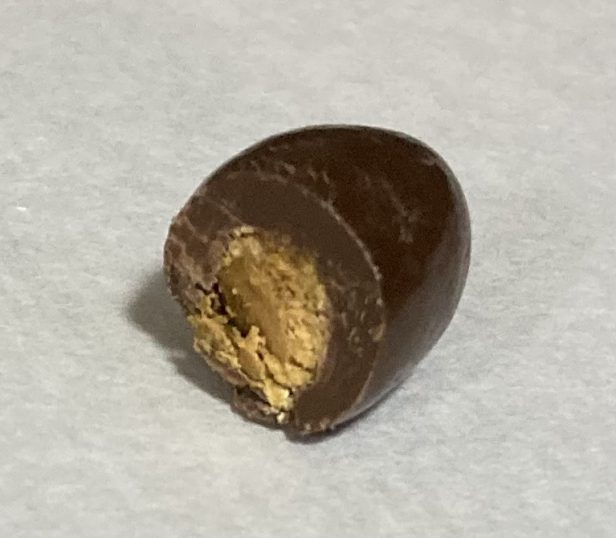 Cut in half.
2021 Oct.