I am a big fan of biscuit products from a manufacturer Ginbis. This is one of them.
Asparagus shaped biscuits have been one of their popular products. But their regular item is not dunked in chocolate. It seems this is their new version.

Taste
★★★★★
I liked this product very much!
I've always liked strawberry chocolate, and it went very well with these biscuits!
Price
★★★☆☆
Around 100 per package.
Calorie
★★★☆☆
225kcal per package.
Easy to get?
★★★☆☆
I got this at Seven-Eleven, one of the biggest convenience stores in Japan.
This product is not seasonal one but I'm not sure if we can buy this anytime or not.
Get again?
★★★★★
Definately!
The ratings above are completely my personal comments, see here for the details.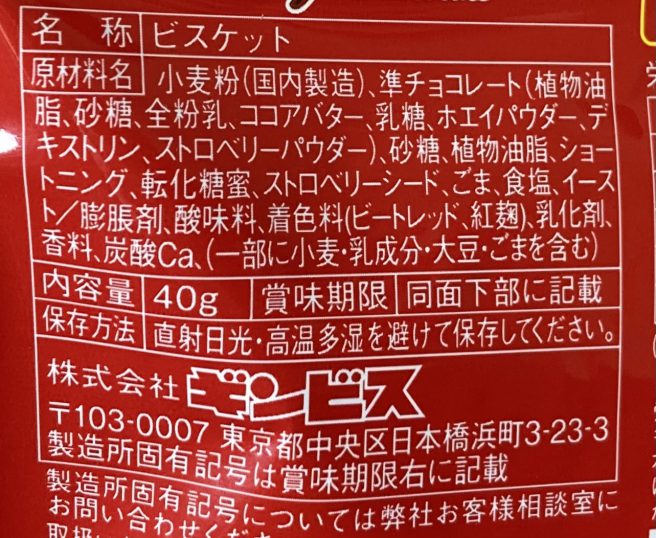 The ingredients may be changed in the future so please check yourself when you try it.
And the nutritional indication.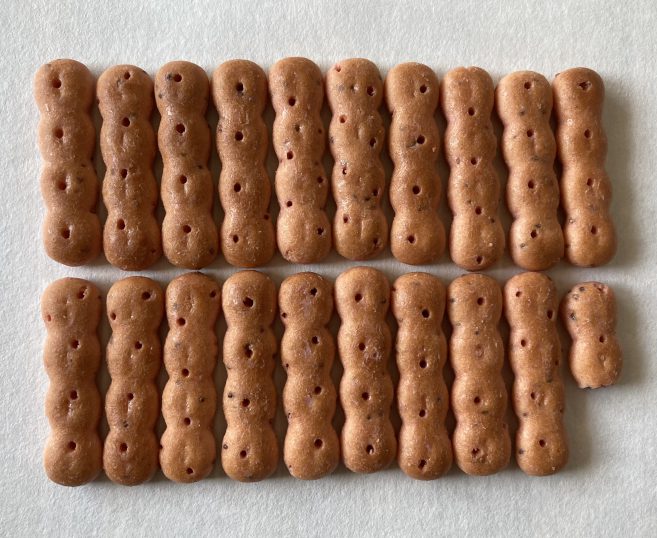 Open the package.
There were around 20 asparaguses (biscuits) in a package in my case.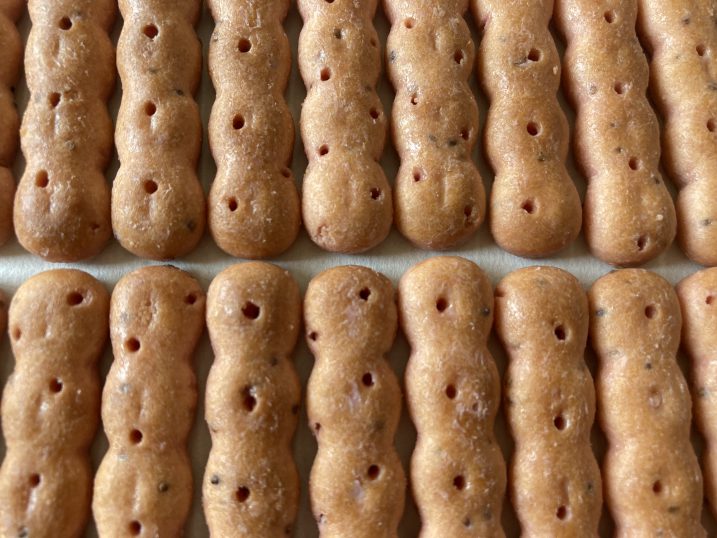 Got close to them.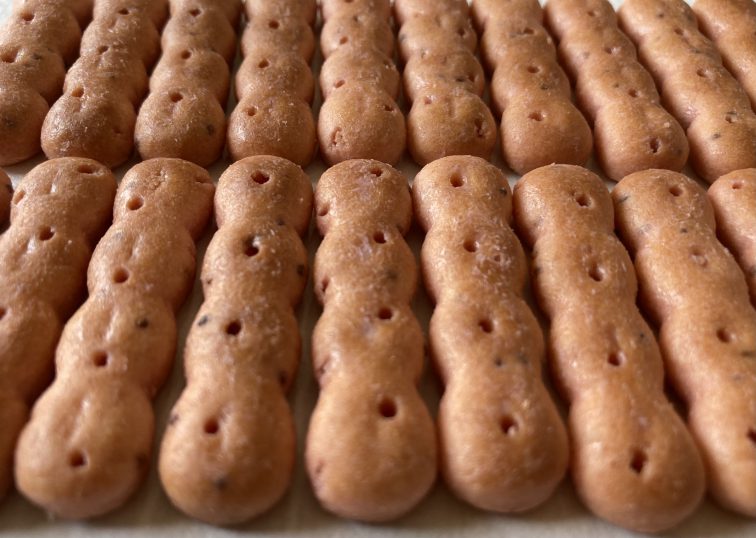 View from the underside.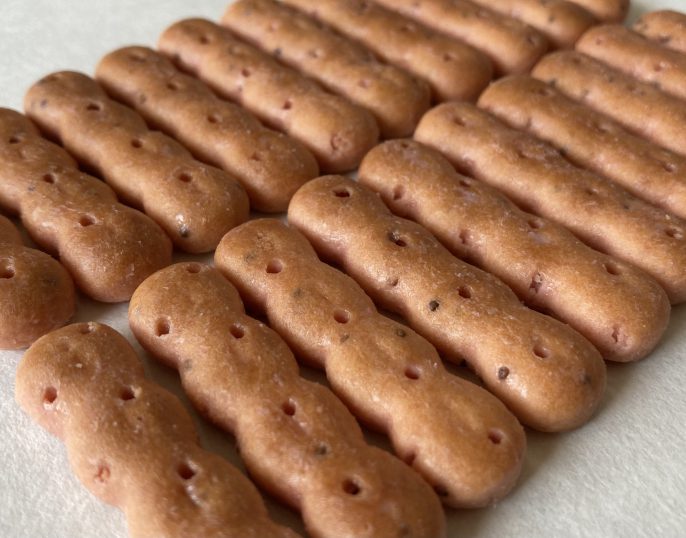 View from a different angle.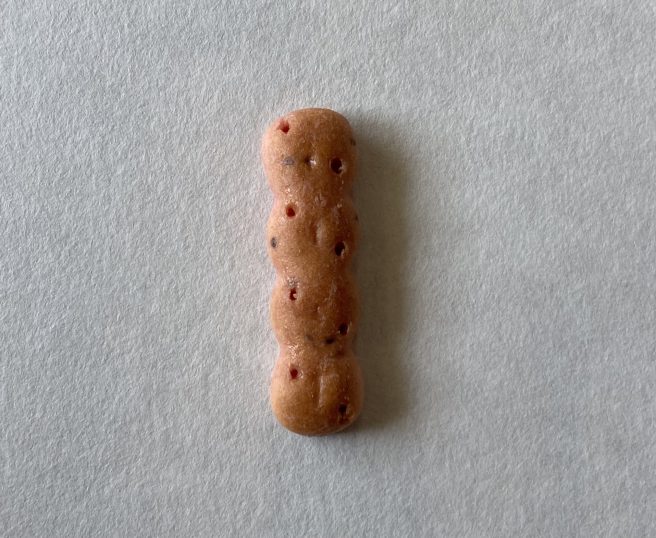 Pick up the one.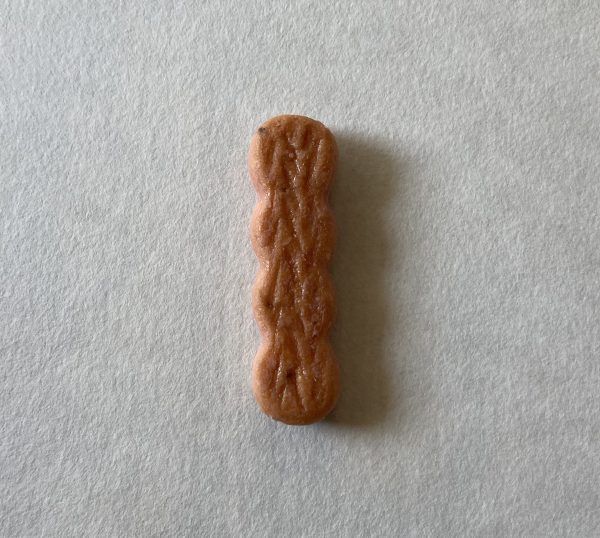 The opposite side.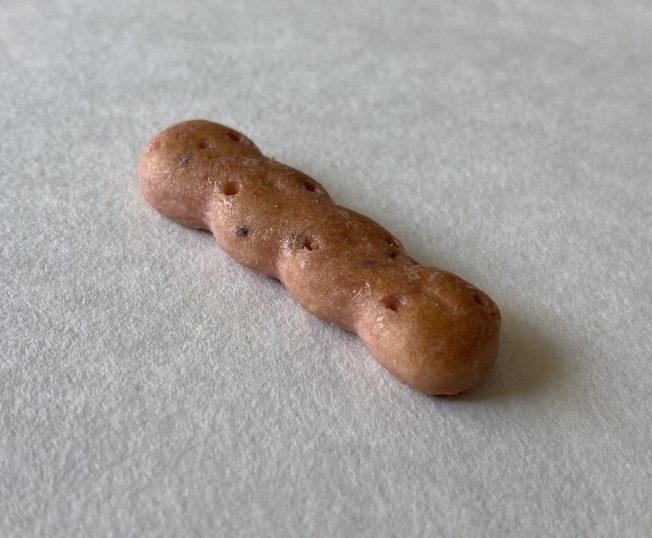 A little side view.
2021 Oct.